If you've been following the Bon Appétit debacle, you'll remember that Adam Rapoport — who was the editor-in-chief at the time — left the company after a photo of him in brownface circulated on social media.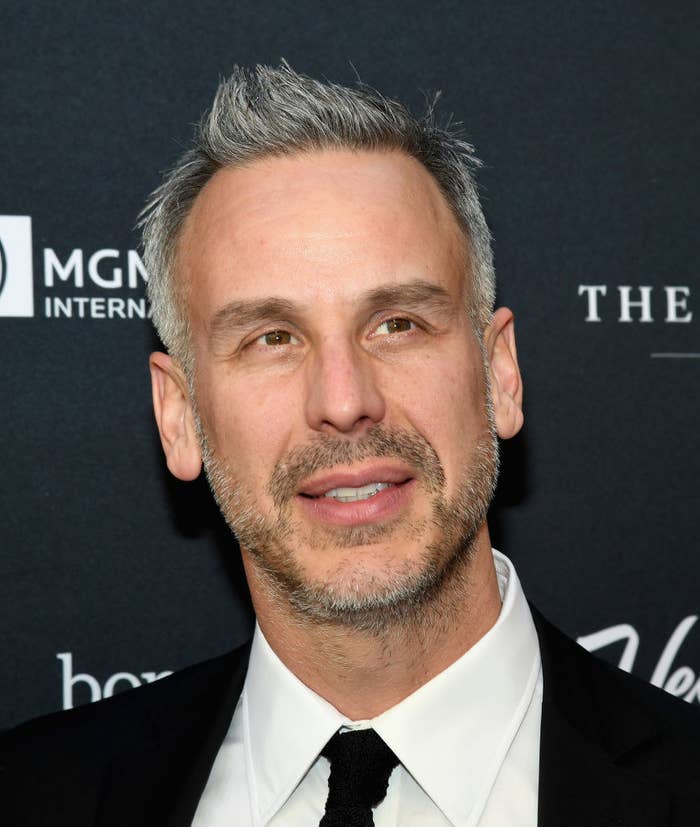 This prompted discussions about pay equity, systemic racism and a toxic working environment at the publication, especially after BIPOC members of staff revealed that only white editors were paid for video appearances on their highly popular YouTube channel.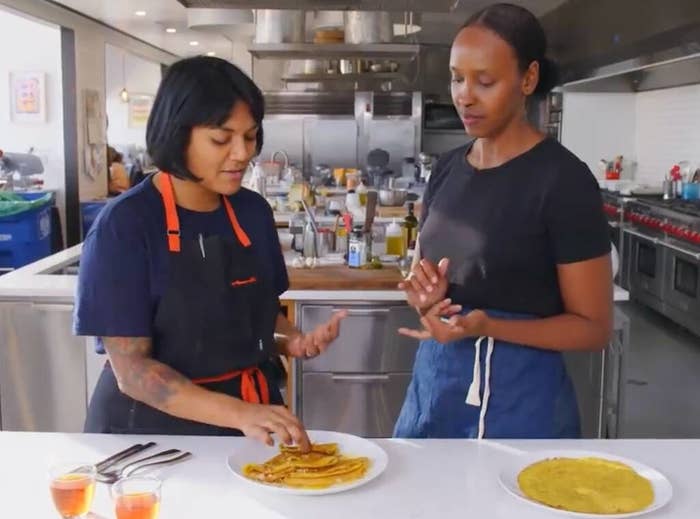 Following this, other Bon Appétit staffers, including Claire Saffitz from the popular series "Gourmet Makes", said they would stop appearing in videos on the magazine's YouTube channel until BIPOC staffers were fairly compensated.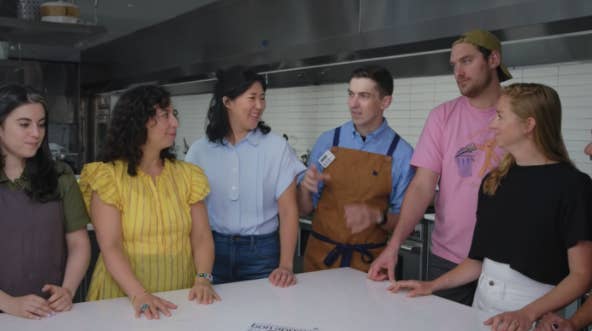 Although Condé Nast has been involved in contract negotiations with those affected, today three BIPOC members of staff — Priya Krishna, a contributing food writer, Rick Martinez, a contributing food editor and Sohla El-Waylly, an assistant food editor — announced that they would no longer appear in videos.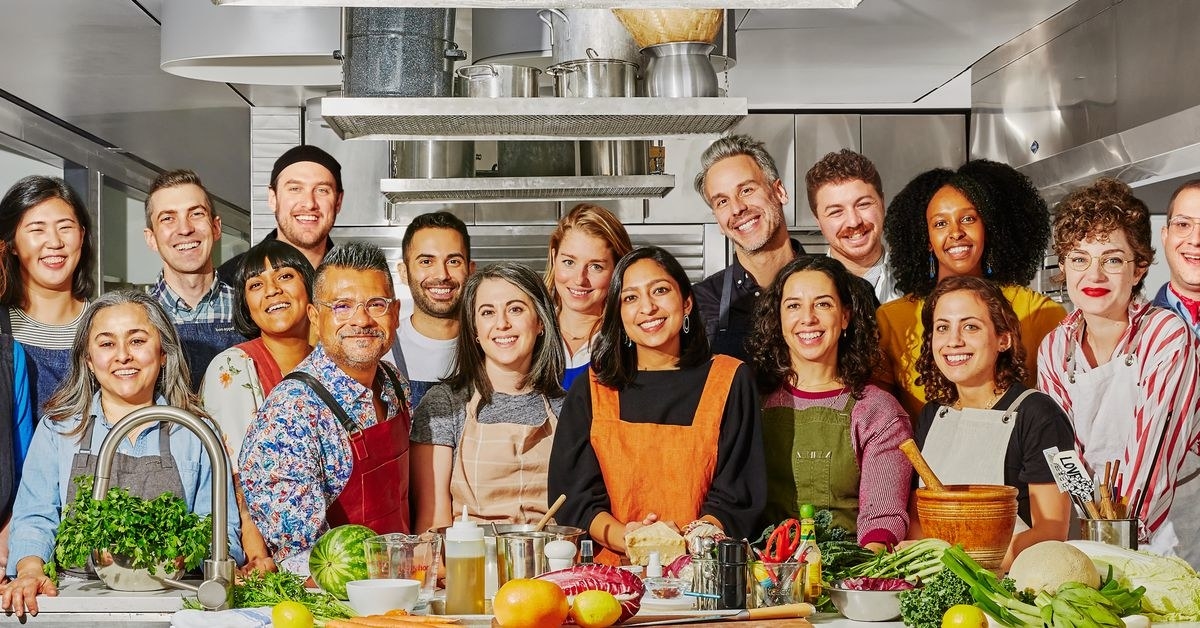 Krishna shared the news on Twitter, where she spoke about "how non-white members of the Test Kitchen were tokenised, carelessly framed as monolithic experts of their communities, used as propers for talent and not given equal opportunities to be featured."
Meanwhile, Martinez posted an explanation to his Instagram story, where he said that after five weeks of contract negotiations, "it is clear that I will not get a fair pay rate nor will I get a comparable number of appearances to my colleagues in the Test Kitchen".
He concluded this by saying, "My happiness and my self-worth are more important to me than returning to the Test Kitchen".
El-Waylly also posted a short note to her Instagram story that acknowledged that while she was leaving the video team, she would still be at Bon Appétit "developing fun recipes and stories" for the website and magazine.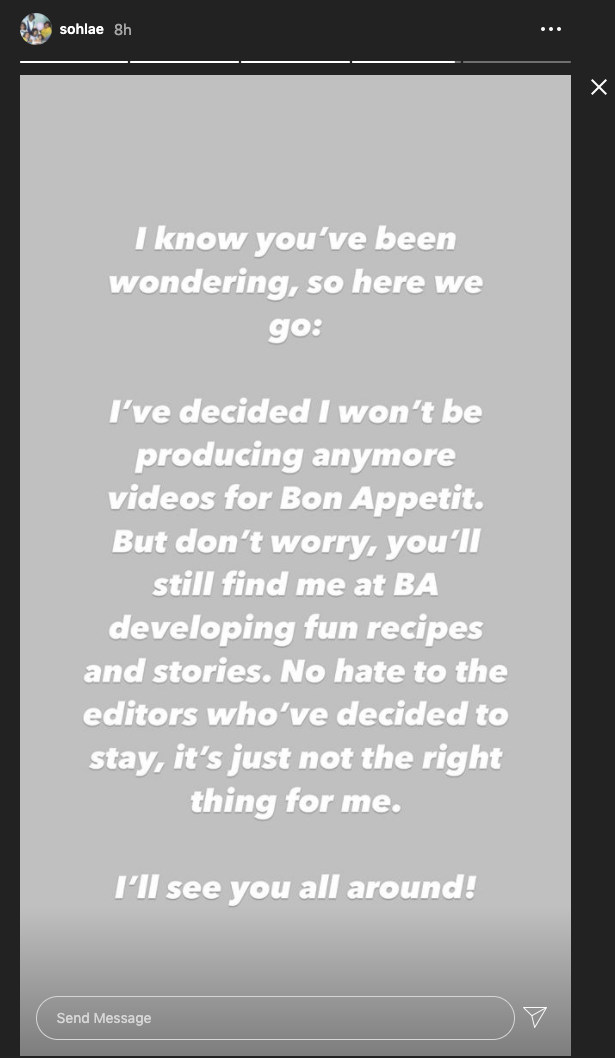 As for the future of the Bon Appétit YouTube channel, a Condé Nast Entertainment representative told Business Insider that, "As new leadership at both Condé Nast Entertainment and Bon Appétit join the team in the coming weeks, new video programming with new and returning talent will also be announced".
UPDATE: Molly Baz and Gaby Melian — who both appeared on Bon Appétit's YouTube channel — have confirmed that they will no longer be in videos.
In their statements, Baz said she'll still continue to work at the magazine, while Melian will continue to be the Test Kitchen Manager.