We Chatted With The "Back To The Rafters" Cast About Nostalgia, The Emotional Impact Of Melissa's Death And What The Series Means To Them
"It was one big family behind-the-scenes as well."
Although it was released in 2008, Packed To The Rafters still remains one of Australia's most beloved TV shows. Over its five year run, the series not only focused on the work pressures and life struggles that can affect a family, but social issues too — which is exactly what made Packed To The Rafters so great. You had the dizzying highs and the terrifying lows, all illustrated through the Rafter family — Julie (Rebecca Gibney), Dave (Erik Thomson), Ted (Michael Caton), Ben (Hugh Sheridan), Nathan (Angus McLaren), Rachel (Jessica Marais) and Sammy (Jessica McNamee).

Fast forward to 2021 and Australia's favourite family have returned in a brand new series called Back To The Rafters. The story picks up six years from the events of the season finale where Dave and Julie — who now live in the country with their daughter Ruby — are called back to Sydney to celebrate their 35th wedding anniversary with the rest of the family. As they cram into Ben's two-bedroom home for the celebrations, we learn what the older Rafter children have been up to, as well as the challenges they've been facing.

To learn more about Back To The Rafters, we hopped on a Zoom call with Angus, Erik and Hugh. Here's everything we found out!

1. What was running through your mind when you first got the call to reboot Packed To The Rafters?
Erik: I thought it was never going to happen. There had been a few attempts before and someone wouldn't be available or we wouldn't be able to pull it together. So, with Back To The Rafters, I kind of thought: "Yeah, I'll go along with the joke as long as I can." But the show was confirmed and then suddenly we were at a read through.
Angus: I'm with Erik on that one. It definitely felt like "We'll believe it when we see it!", but it's astonishing that it's now up and running. It's very, very cool.
Erik: Yeah, it's pretty surreal. In this business, you don't get many opportunities to go back and do a show that you did. You just have fond memories, you know?
2. It must have been exciting to get the opportunity to work with such a great cast again. Did you all keep in contact after the original series ended in 2013?
Angus: Erik and I caught up in Perth of all places.
Erik: Yeah! Gus [short for Angus] went to drama school there and I went and saw a production that he was in. We speak to each other probably once every few months. We have a catch up and check in to see if we're travelling alright.
BuzzFeed: Is there a group chat where you're all texting — especially after the reboot was confirmed?
Angus: Yeah! Although, I would like to see a group chat with Michael Caton [who plays Ted Taylor in both Packed To The Rafters and Back To The Rafters] — that would be particularly good.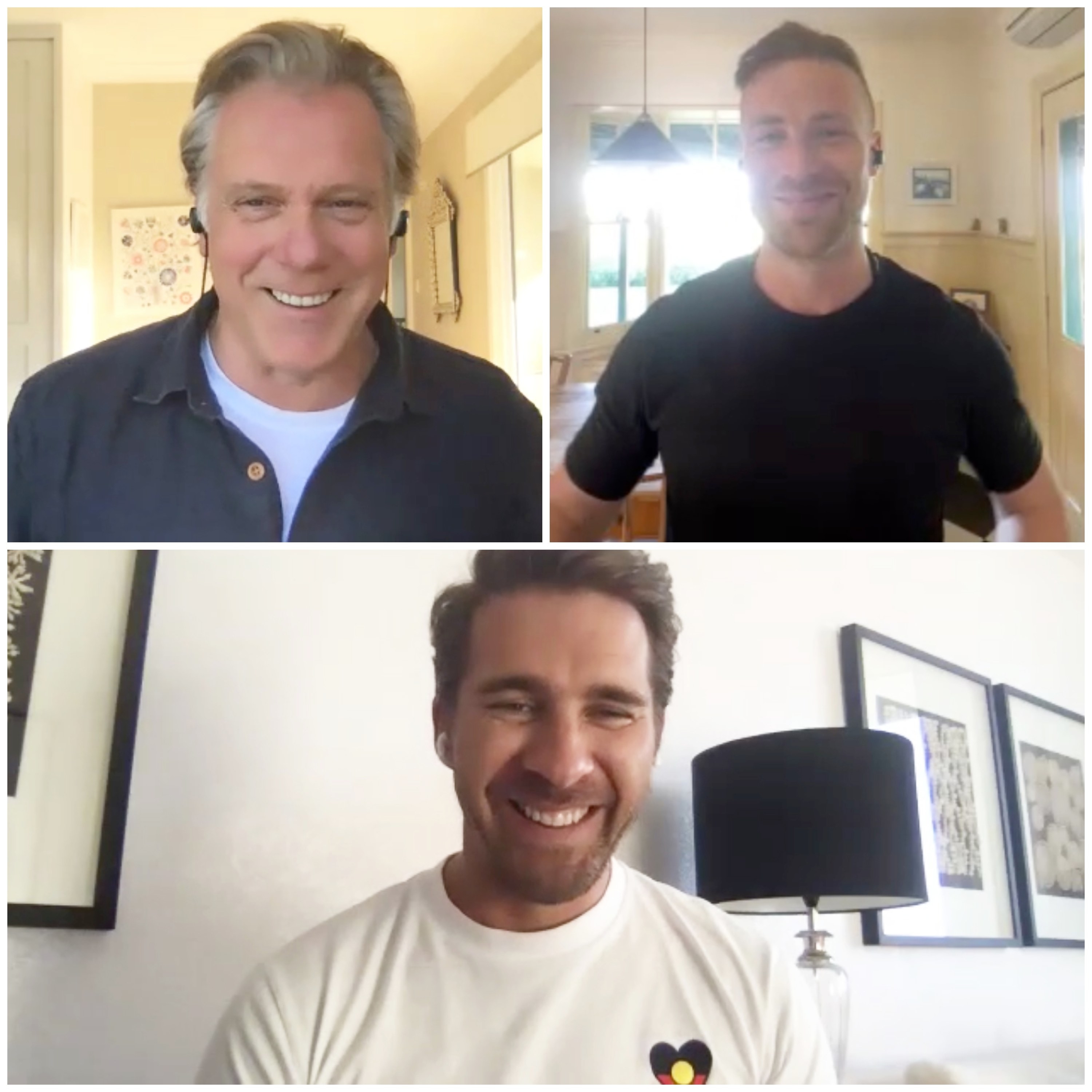 3. On that, what do you love most about working with each other?
[Silence, then laughs from both Erik and Angus.]
BuzzFeed: There was a bit of silence there. I was worried for a second!
Erik: Yeah, just trying to think of what to say. [Laughs]
Angus: I'll jump in. I actually grew up watching Erik on television, so to have the opportunity to come and actually learn in person from him while on the job was one of those pinch me moments. He's been a great friend and I've learned as much off-screen as I have on-screen from him. So, to be able to revisit that after all this time — especially when we're both a little bit older as well — it really has been an awesome opportunity.
Erik: The feeling is mutual, mate. Seeing young actors, like Angus, who have a commitment and a real art and interest in their work is inspiring. You've got to cut through all of the static very quickly when you work with people in the industry as there's no time. So, you get to know people really well and I think that's what I really enjoyed about this experience. We felt like a family after a couple of days and then we carried on from there. We've been through the ups and downs with each other and that's part of it. It goes outside of the workplace, certainly with a show like this.
4. What was your reaction after reading the script for Back To The Rafters?
Erik: It was really cool to find out where everyone was, to turn the pages and go, "Oh, that's what's happening with Nathan, that's what's happening with Ben, that's what Julie and Dave are up to." I think the audience will have the same reaction. It's just like dropping into someone's life that you haven't seen for eight years, or bumping into someone on the street and saying "What have you been up to?" That's essentially what Back To The Rafters is.
Angus: I don't know about you Erik, but that first reading...it was pretty trippy looking around that table for the first time and seeing everyone again. The production had kind of been expanded with Amazon Prime Video involved — it felt like the operation had gone up a whole gear, which felt really exciting as well.
Erik: Yeah, it was like we had walked onto a bigger spaceship. [Laughs]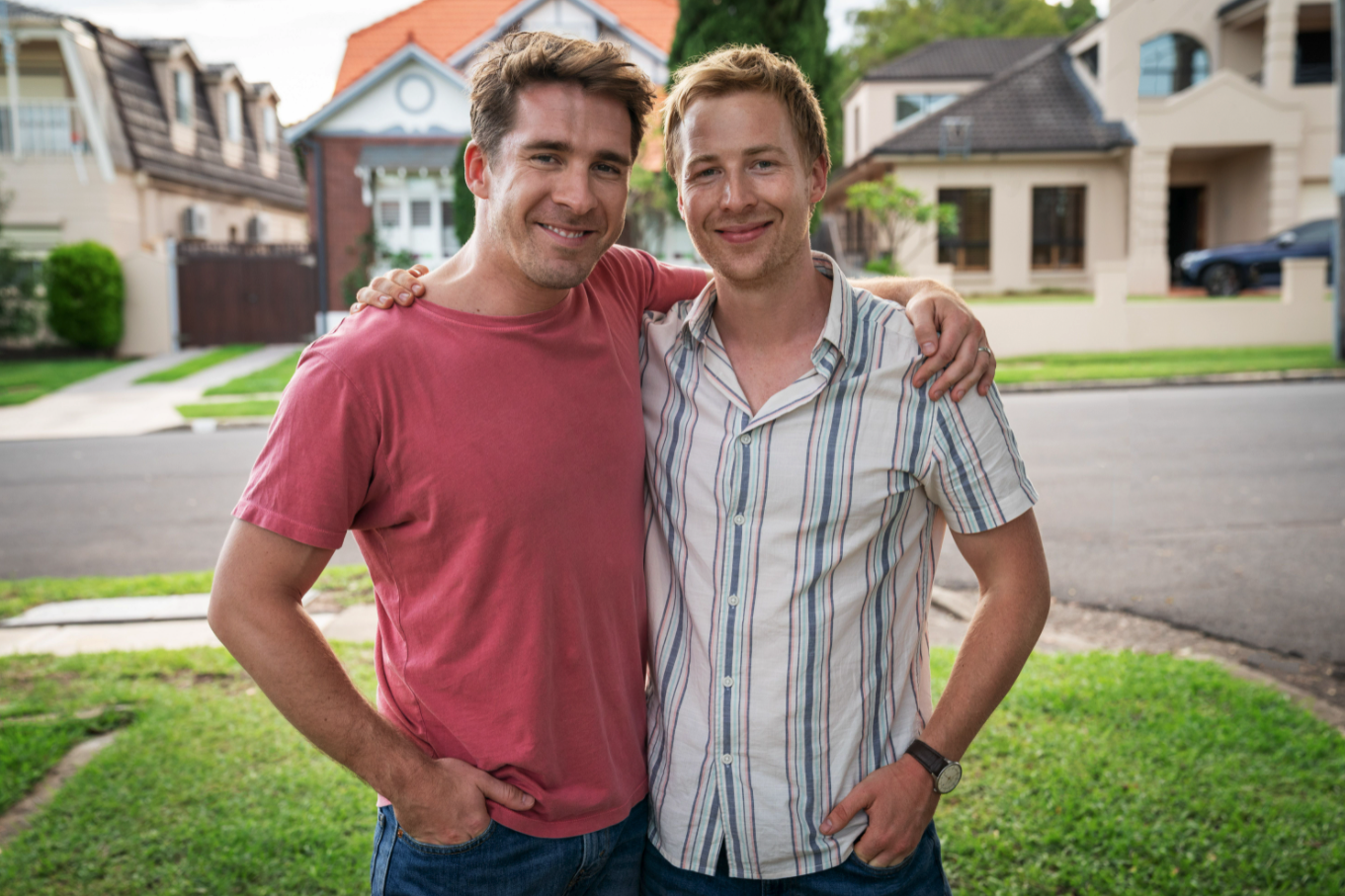 5. Take me back to your first day of on-set filming. Did it feel strange or was it just a lot of happy tears and laughs?
Angus: To be honest, there were a lot of emotions that definitely came up. There was a lot of joy.
[Editor's note: At this point, Hugh joined the Zoom call. He was late, as he was wrapping up a podcast interview. He was adjusting his lighting and getting set-up. Meanwhile, Erik poked fun at him, suggesting that Hugh sit on the loo.]
Hugh: I think this says a whole lot about the dynamic of Packed To The Rafters.
BuzzFeed: This is totally like when you're having a Zoom call with your extended family. Someone is on mute, someone can't hear you, it's a bit of a mess.
Hugh: That's what it's like on-set too. [Laughs]
BuzzFeed: Well, we were actually talking about the first day on-set. Are there any memories you want to share?
Hugh: You know, we see each other and stay in touch here and there, but it has been a few years. To be back in this capacity, with the same characters and with scripts in front of us...that was a surreal feeling. I think for all of us it's been good and cathartic. A lot of people have asked if we were coming back to the Rafters, but I've always said: "Oh no, they've tried a few times to bring the show back, but it's never felt right." I think this time we were all needing each other — like I needed Dave and Julie, I needed Nathan. I needed that family back in my life.
6. What did you miss the most about playing each of your characters?
Erik: I missed the flannelette shirts.
Angus: So did I.
Erik: Getting into wardrobe was always very easy on this show. There were no sequins to negotiate. But, of course, I missed the basic camaraderie the cast all have. We built it up in the first couple of blocks way back and that's never left us. We understand each other pretty well, I think.
Angus: I missed finding out how Nathan would build up his deck of cards trying to get somewhere good, only to tear it all down in one fell swoop. I was curious to see how he would do it this time. [Laughs] Also, what Erik said — it was great to be back in each other's presence and have those dynamics. There were a lot of crew and creatives who returned. It felt like coming home.
Hugh: I'm the same. I missed the flannelette shirts. I think as far as Ben goes, I felt like he was a friend that I wanted to get back in touch with. I guess that's maybe why it felt like a good time to come back — I really missed the characters, including Ben. I wanted to catch up and see how he had coped with, well, everything in his life. I just missed it all and now we've got it all back, so hopefully everyone responds just as well. When I saw it [Backed To The Rafters], I teared up. It's pretty moving. I think nostalgia wise, we're remembering a time that was different for all of us. It's like that song, "Oh, you don't know what you've got 'til it's gone."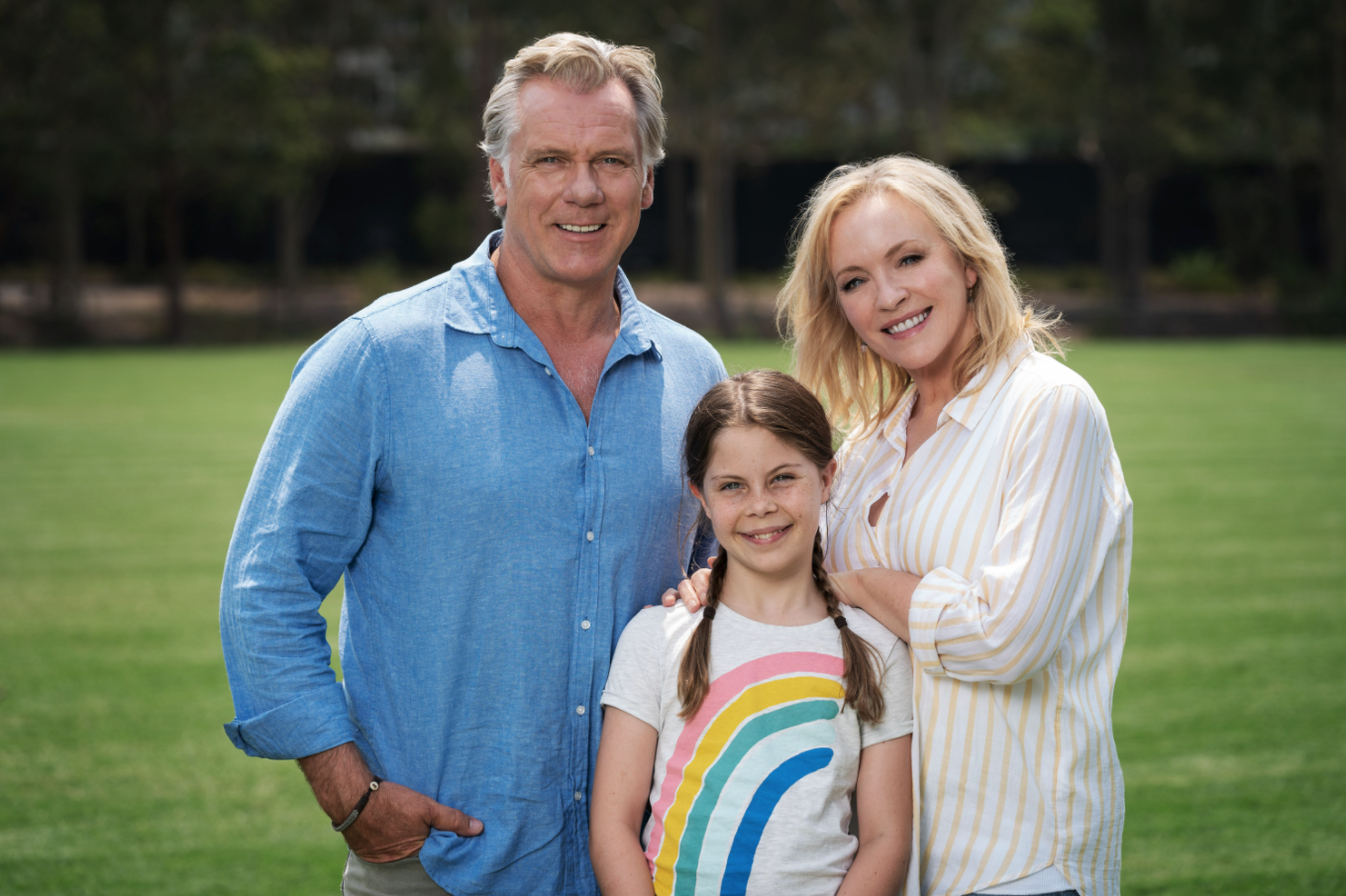 7. If you had to choose your favourite storyline from the entire show, what would it be and why?
Hugh: My favourite moment was during Coby's party in an episode from Season 4. Ben plays Goon Of Fortune and wins, but he gets completely smashed along the way. So, Angus and Jess [Jessica Marais, who played Rachel Rafter in Packed To The Rafters] try putting me in a taxi, but I run out. Anyway, it wasn't in the script, but if you watch the episode you can see Angus and Jess laughing so hard and me trying not to laugh. It still makes me laugh to this day! That and when Ruby was born was a really good storyline. I love that one too.
Erik: I always have difficulty trying to narrow it down, but there's one moment. This was very early on too, but it was completely Dave-orientated. You know, we had these cricket matches — Dave was very passionate about cricket, which he seems to have abandoned now and that's good because he was pretty crap. But he had to score a boundary for the team to win, so there was a lot of pressure on him. They bowled me a hard bowel and the camera was up on one end. I hit the ball and it went straight towards the camera. The cameraman was looking down and he just goes like [Erik moves away from a makeshift camera he's done with his hands] and the ball goes flying between him and the camera. The coolest thing was that he went straight back to filming and didn't bat an eye.
Hugh: I remember that!
Erik: That's an image I have because it's a really good cast-crew moment where everyone was on the same page. All those guys we worked with were so brilliant and so in the moment. It was one big family behind the scenes as well.
Angus: Ironically, my favourite storyline involves cricket too. I forgot exactly which part of the series it was, but it was a cricket match and it was so reminiscent of what I'd done with my family so many times. It was one of those scenes where the audience really tapped in and identified with the family — the whole BBQ and playing cricket, which is such a national and cultural thing in Australia. I remember when we filmed it, we just had a bloody good time doing it. That and Ruby's birth was a big one as well.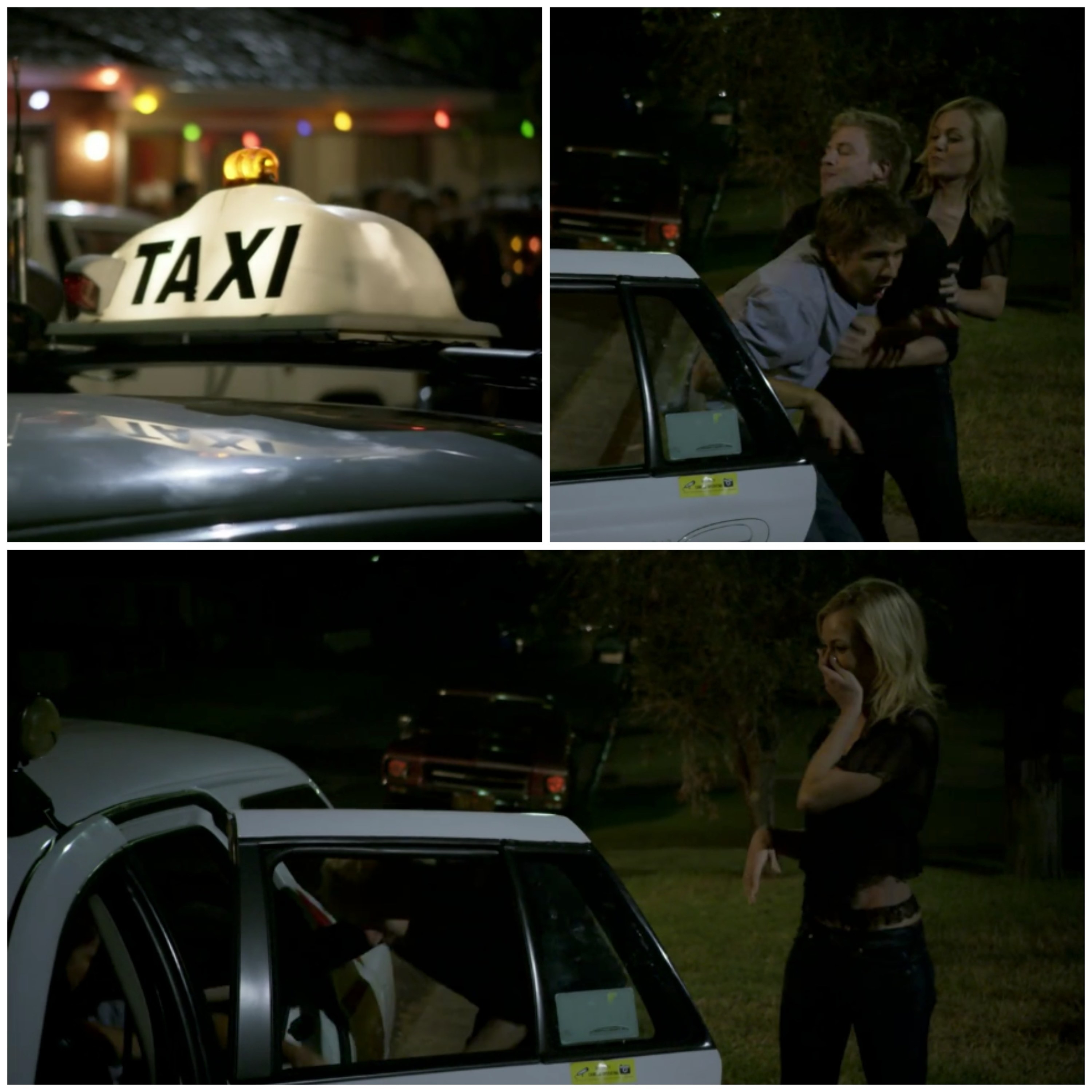 8. Speaking of impactful storylines, we need to talk about Melissa Rafter's death. We actually wrote a post about it last year and how Australians were still emotionally scarred. What was it like filming this scene and were you expecting this ongoing reaction from fans?
Hugh: I think the reason that moment had so much impact was because Packed To The Rafters isn't a very dramatic show. It's fundamentally based on relationships with your brother, your sister and your parents. In the show, Melissa and Ben had only just gotten married and were trying to have a baby, so her death was unexpected. But that's real life — you lose people to car accidents and cancer, whatever it is. We do lose the ones we love and it can be untimely, unexpected and unfair. For both fans and the cast, the Rafter family feels very real, so that's why it resonated.
When we were shooting it, that table read was awful because you just couldn't think of anything worse to happen to Ben and Mel and the family. It felt real to us and it felt real to them [fans]. So, I wasn't expecting the reaction to go on, but I can understand why it has. People say to me that they haven't touched their phones while driving since that scene and that's really a testament to the writers.
9. What has been your favourite on-set memory from filming both the original series and the reboot?
Angus: Michael must do a Christmas album at some point. He has a wonderful voice and he sings a lot off-screen when we're not filming. You'll hear his voice booming around the sets! There's also probably things we couldn't do now that we used to do while filming Packed To The Rafters.
Hugh: I remember we used to have Friday night drinks every week. It would also be a joy to wrap on a Friday because they would bring an esky out and you would have a drink with the crew. Also, back in the day, if it had been a bad week, we would all go to the pub for lunch — only on Fridays though! [Laughs] I do really miss the silly pranks and things. George [Houvardas, who plays Nick "Carbo" Karandonis] and I used to do this thing on the last day of shooting. It was called "naked surprise" and we would walk onto the set pretty much naked. We did it from the first season and just continued.
Erik: And we would always have to act surprised when George and Hugh came out naked because we knew what would happen. It was like, "Ooop, guess it's that day again! Act surprised."
Hugh: We would usually do it in a scene where there were the most people involved. Season 2 was just the Dave and Julie in bed "naked surprise" and I'm sure you both weren't expecting it.
Erik: It was my worst nightmare.
Hugh: I think some people would pay good money for that.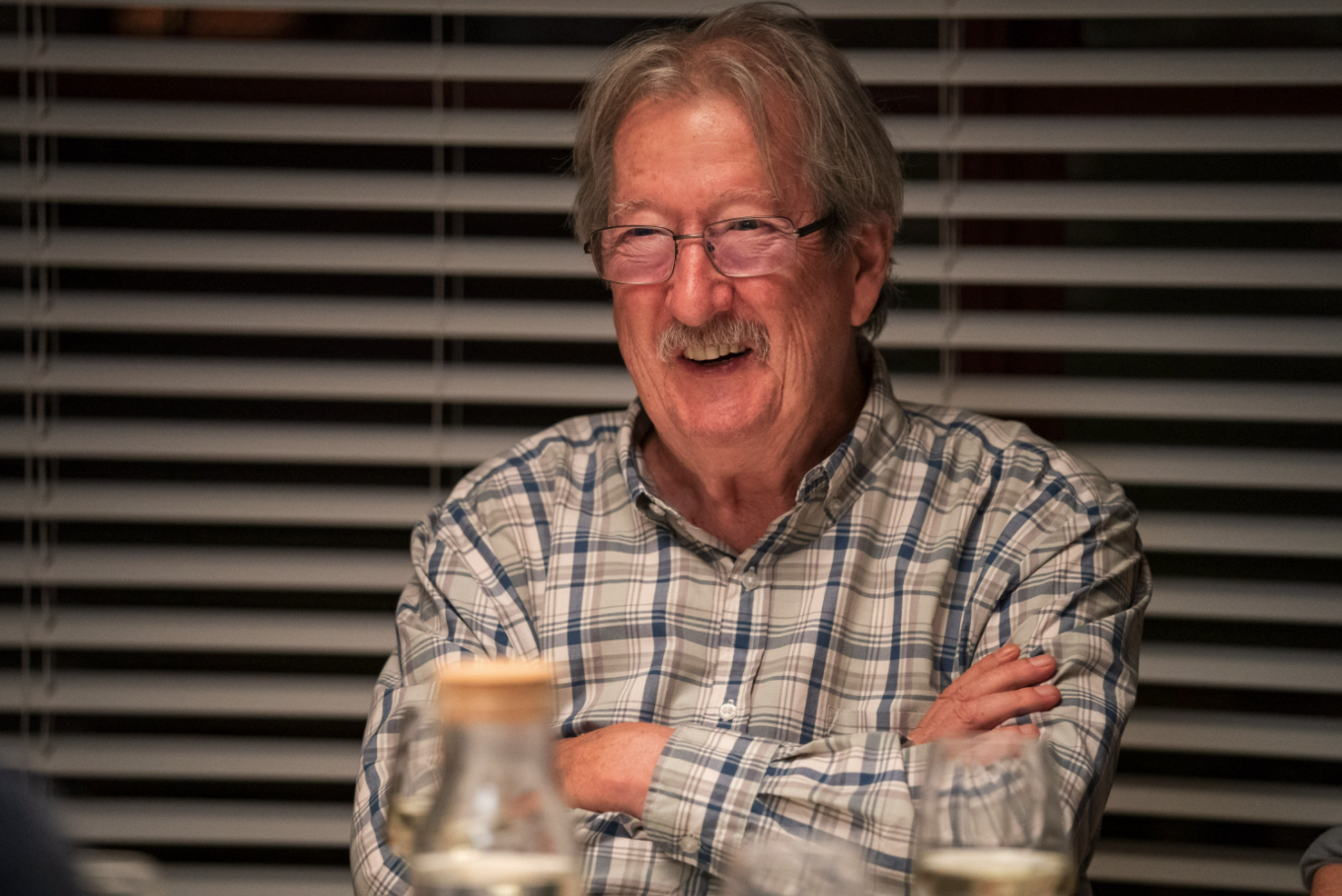 10. And lastly, what does Packed To The Rafters and, of course, the new show, mean to you personally?
Erik: For starters, it's eight years of our life. That's a big chunk of it! From a performance point of view, yes, it's a TV show, but it's had a huge impact and was such a big presence in my life. You know, if there's anything my life would be synonymous with, it would be Dave Rafter — even though I've been fighting really hard to try and divert people away from that fact. I've accepted it now and I'm happy that's one of my major contributions to Australian culture.
Hugh: I would say the same. One of the reasons that Rafters didn't come back soon is because it took us a little bit to get away from it. Like Erik said, we lived our characters for years. When we were doing 22 episodes a year, and then sometimes they would double up filming seasons in the same year, I mean, there's only 52 weeks a year. We were spending more time playing these characters than ourselves. At the same time, the show is very meaningful to all of us and to people that watch it. It's our legacy and I'm very happy with that too. I feel very lucky to have been part of something that people feel so strongly about.
Angus: I third everything that's been said. Personally, I feel like that time away and to have that reflection was just as important as coming back. Like Hugh said before, you don't know what you have until it's not there. This time around, it reminded me of how much of a learning experience this has been. This world has been unbelievable both on- and off-screen. It's the opportunity to work with awesome people, interact with creatives and to live in this world that is constantly feedbacking to your real life and showing who you are. I hope the audience feels that as well when they see Back To The Rafters. It's really powerful and awesome.
BuzzFeed: Those are all my questions. Thanks so much for you time and congratulations once again on the show!
Angus: Good to see you boys. See you soon!
Hugh: Love you guys, see you soon.
Erik: Bye!
Note: Some answers were edited for length and/or clarity.
All episodes of Back To The Rafters are now available on Amazon Prime Video. Plus, you can even catch every single season of Packed To The Rafters, if you're looking to catch up.