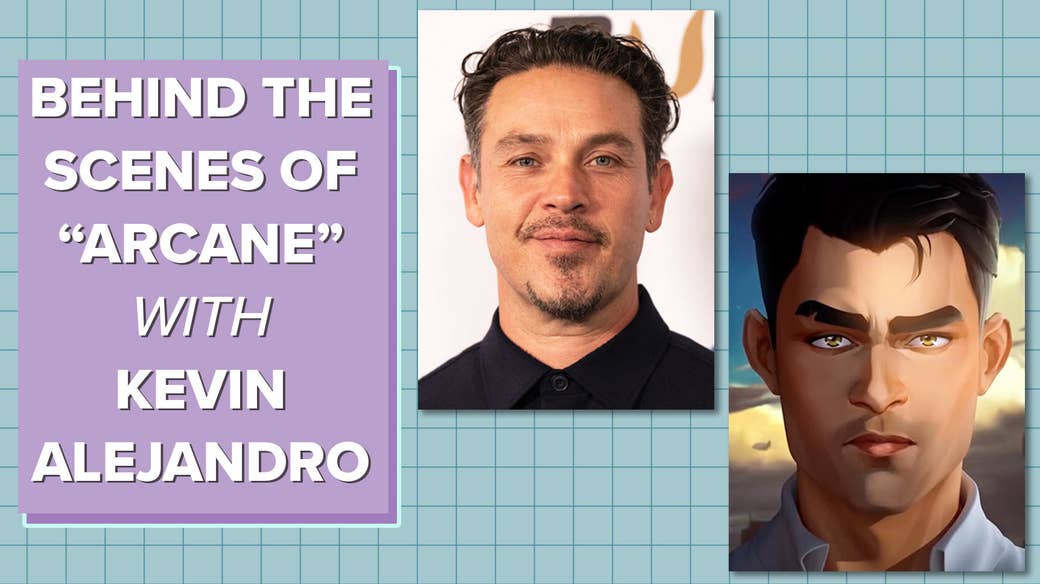 Released towards the end of 2021, Arcane quickly took the world by storm, becoming one of Netflix's highest rated original series of all time. Boasting a critic score of 100% on Rotten Tomatoes, as well as an audience rating of 96%, Arcane wowed both long-time fans of League Of Legends, the popular video game series it's based on, and newcomers to the series — and for good reason. Put simply, Arcane is a masterpiece in visual storytelling. The animation is striking, the storyline is exhilarating and immersive, and the characters are complex and fascinating. But what makes the series really shine is the voice acting, with so much emotion and punch delivered in every single line.

To learn more about Arcane and the nuts and bolts that make up this fantastic series, I chatted with Kevin Alejandro, who voices Jayce Talis. From the incredible voice recording process used by the actors, to the special connections that the cast has with their characters, as well as a teaser about the much-anticipated second season, here's everything we talked about.
1. For the most part, the actors had to cold-read against each other since filming for Season 1 was done remotely over Zoom.
The first season of Arcane was released in November 2021, which was smack bang during the pandemic. Kevin described the process for recording his lines as "running in blind" since, with live action, there's talking, nodding and interaction there to base your performance on, whereas with Arcane, there wasn't another actor there to bounce off.

2. While this was challenging at first, the directors of the episodes would read opposite from the actor for a couple of takes, so they could understand the flow of the scene.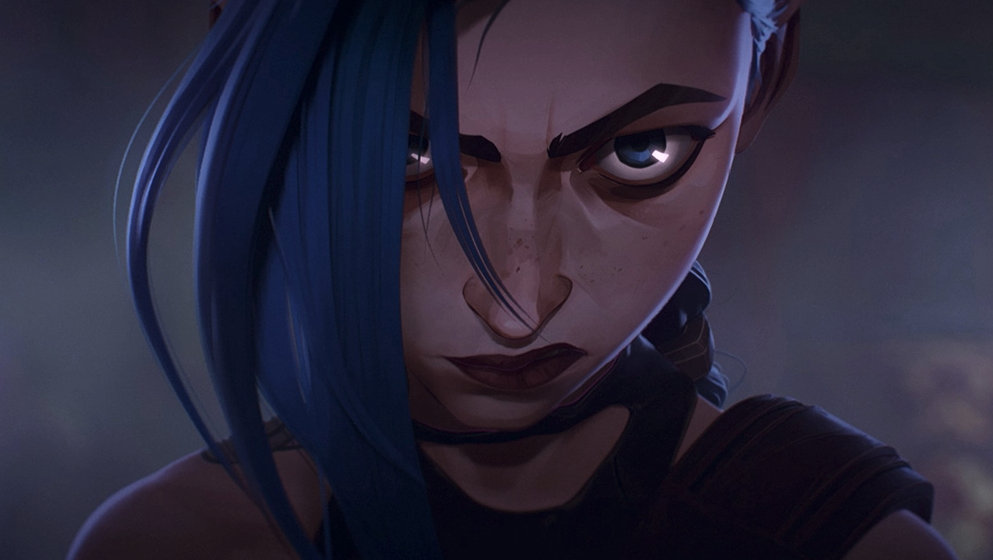 According to Kevin, the Arcane directors also had great attention to detail. They would listen to the actors and give them feedback when recording, saying things like "Give me this line one more time, but with this intention, do it again with this intention," until the scene was in a perfect place.

3. Plus, the actors all developed their own tricks for getting themselves into character.
Kevin has theatre training, which he tapped into to help him tackle the task of becoming Jayce within the Arcane universe. To do this, Kevin did what he calls "Shakespeare training", where he learned everything as a monologue and delivered it in a similar process, with a bunch of different beats.
4. However, sometimes the directors were able to play back what the other actor had recorded (if it was available) or show some of the animations that had been sketched in to a certain point, so that they could show the pace and tone of the scene.
5. This recording process meant that the cast didn't get to meet in-person, although they did have a table read at the beginning of production to form a connection to one another.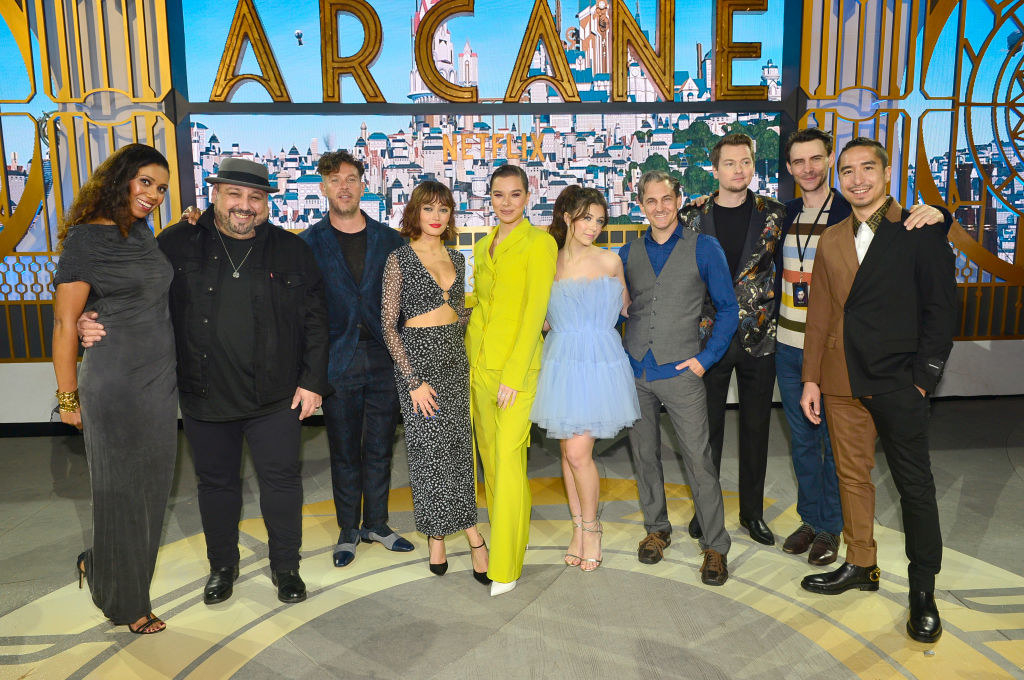 Kevin described one of the first times the cast met in person when they got together for a meal after the show had been released and was going viral. He said: "It was awesome because, for the first time, we were all together, you know, and for the first time we were experiencing it [the show] at the same time. Our eyes lit up when we looked at each other and it was really truly special. Everyone was like 'Woah, can you believe what we're part of right now? It's massive!'"

6. And it was that table read that helped them tap into the emotional storylines intertwined between the characters, including when Jayce stops Viktor from killing himself.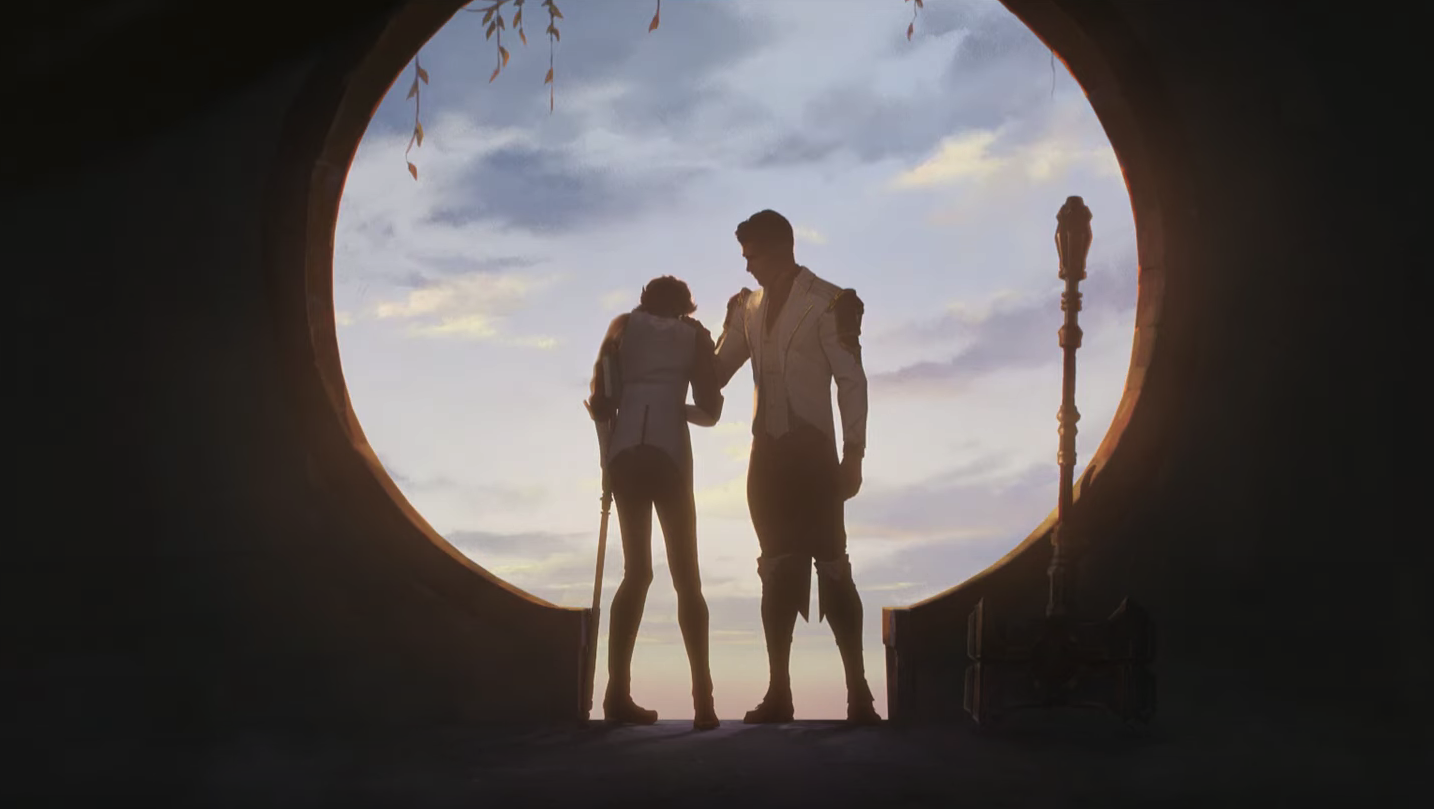 "With that particular scene and that particular character, what was great is that in the very beginning when we first started, we had a table read — and in that table read we got to meet each other and immediately formed a connection. Within that, we kind of understood where each was coming from as actors and we trusted that's where we were both going," Kevin said.

7. Speaking of connection, Kevin was immediately drawn to the character of Jayce and didn't audition for any other characters.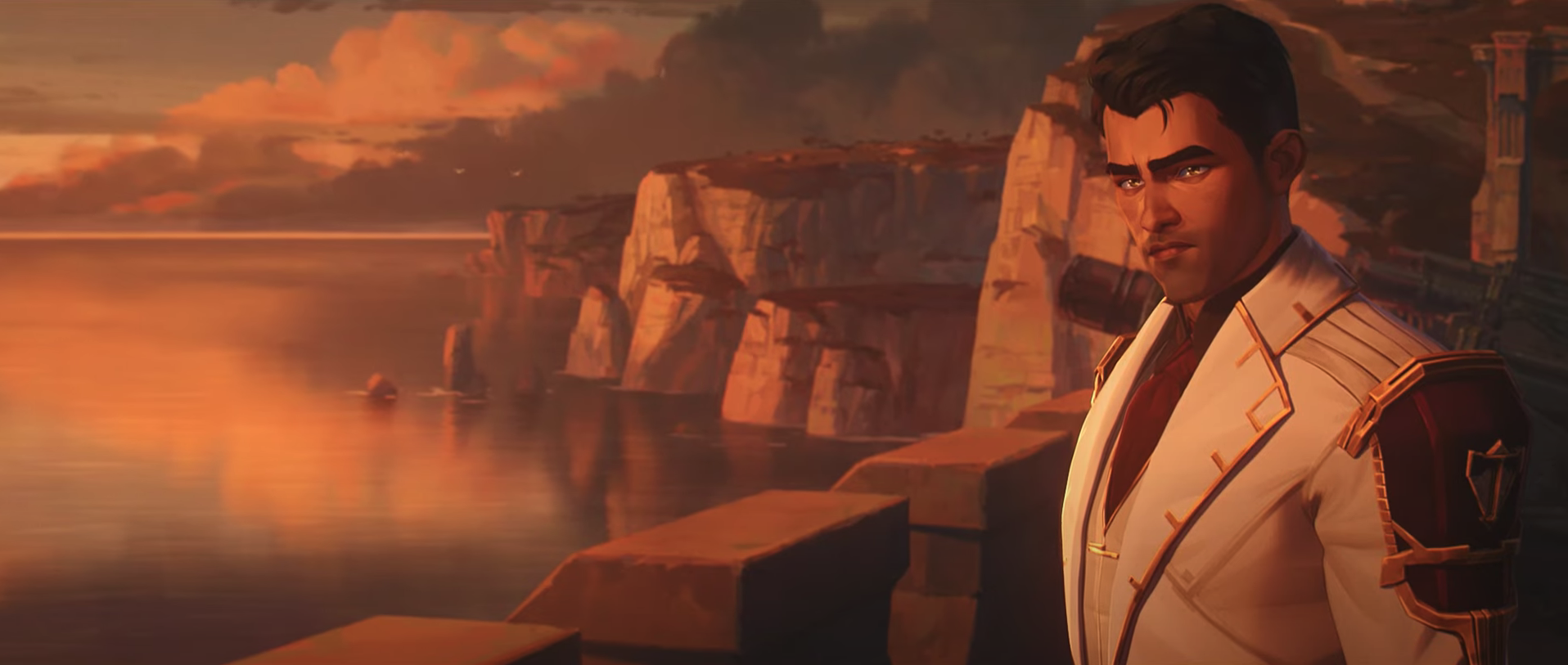 "I went for the role of Jayce, like that was it," Kevin said. "Coming from a working class background and rising up to help Piltover, to help his friends, to help the people that surround him...I could understand that journey. I just loved Jayce's entire emotional arc and was like that's my guy, that's who I want to be."

8. And as far as character input went, he left it up to Arcane's creators, Alex Lee and Christian Linke, because he trusted the script and knew how much work and attention to detail had gone into it.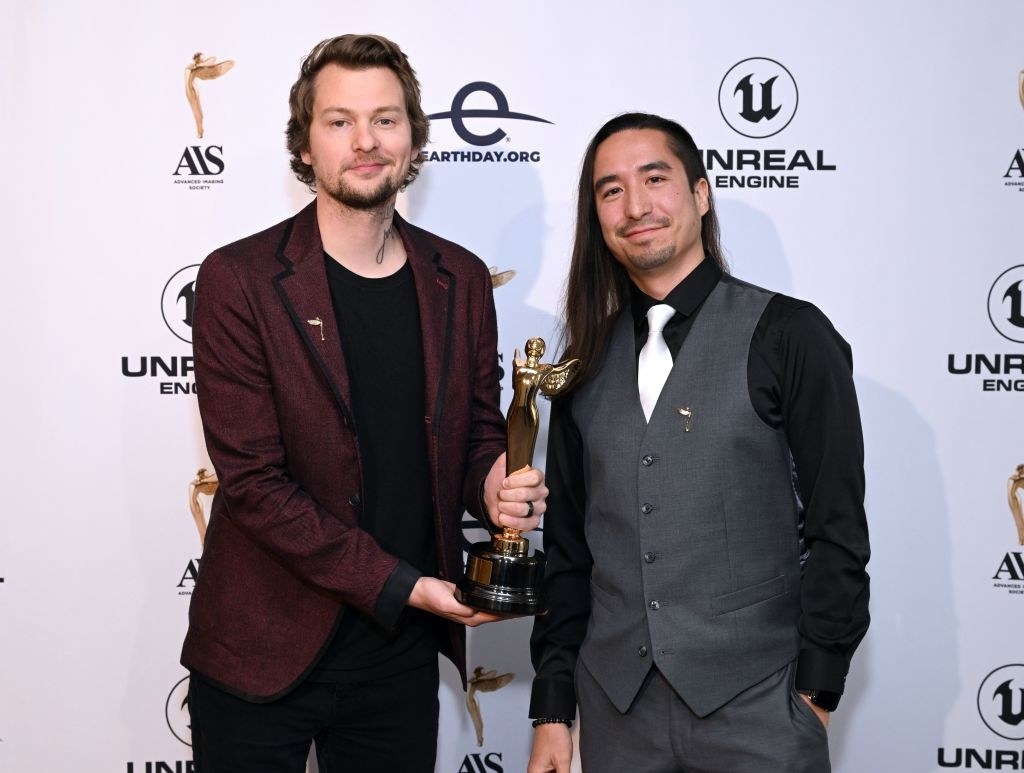 "I'm one of those actors who just trusts the script in front of me because I know a lot of work goes into them. All I lent was my voice, my interactions, my heart and how [seriously] I took the responsibility of playing this character because I know it's a universe that exists without me. So I was there, honestly, to let them [Alex and Christian] know that I am here and I promise you that I'm going to give you 110% of who I am to help create the best possible version of this character that I can."

9. In saying that, much of the cast, including Kevin, were new to the League Of Legends universe. His son's love of the game is what inspired him to audition though.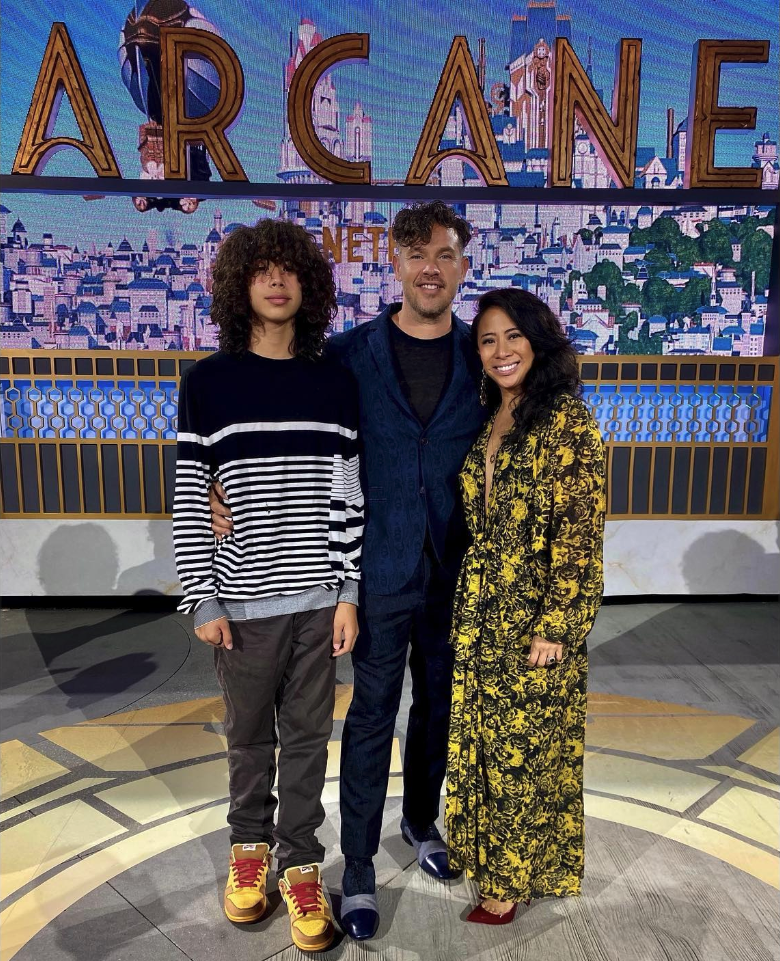 10. And as soon as Kevin landed the role of Jayce, he enlisted the help of fellow voice actor and family friend, Dante Basco, to help him familiarise himself with the world of League Of Legends.
If the name Dante Basco sounds familiar, that's because he's a legend in the voice acting industry, having played characters like Zuko in Avatar: The Last Airbender, Jake Long in American Dragon and Spin Kick from Carmen Sandiego. According to Kevin, Dante is a fan of League Of Legends and gave him some good pointers about the lore and characters, which made him grow even more attracted to Arcane.

11. Arcane was praised for its compelling character performances, but for much of the cast — including Kevin — this was their first voice acting gig.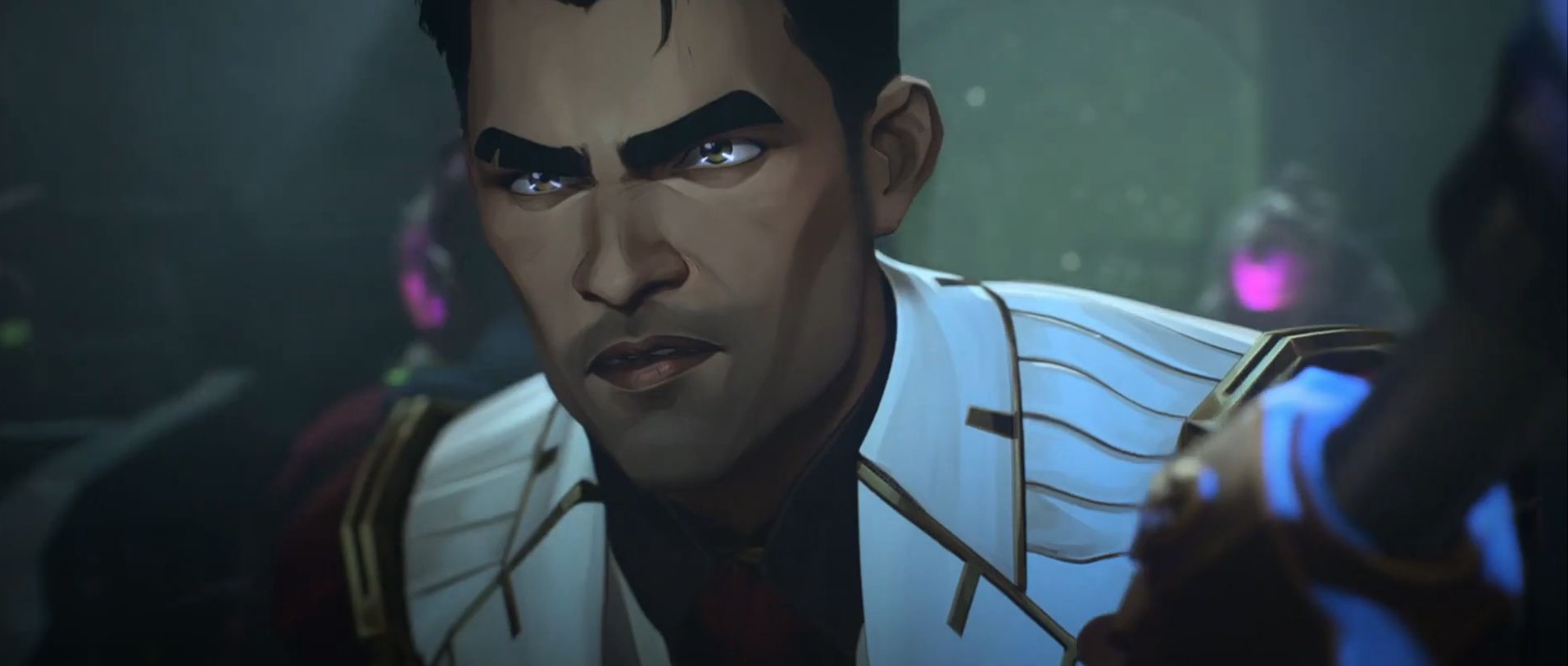 "I've always been interested in voice acting, specifically for animation," Kevin said. It's such a niche industry — and for good reason. If you look through, you can see that they recycle a bunch of actors to play all different kinds of characters because it's a lot of work and these people have proven that they can do all of these kinds of things. It took me a few years to break into that part of the industry...and I am knocking down doors as we speak to try and book another voice acting gig. My eyes and my ears are open for the next big thing!"

12. The show was a huge success. It became one of Netflix's highest rated original series ever — but this didn't register for Kevin until fans started recognising him as the voice for Jayce while he was out in public.
Kevin said, "At first, it's just a couple of posts that you see and then you start to feel the love and that generates the reactions and people coming up to you. A lot of people recognise me from Lucifer, right? Now, those same people that would walk up to me will talk about Arcane and all about Jayce. It's really interesting for people to walk up and recognise me as an animated character. It's just so different!"
13. In saying that, when Kevin joined Arcane and saw the animation ideas the crew were putting together for the first episode, he immediately knew it was going to be one of a kind.
Kevin said, "What they were doing was very cinematic. They called it a steampunk anime and I was like drop and roll, man, I'm in!"

14. For production of Season 2, the cast were delivered entire studio set-ups, including soundproof walls, cameras, mics and other equipment to help them film their lines at home.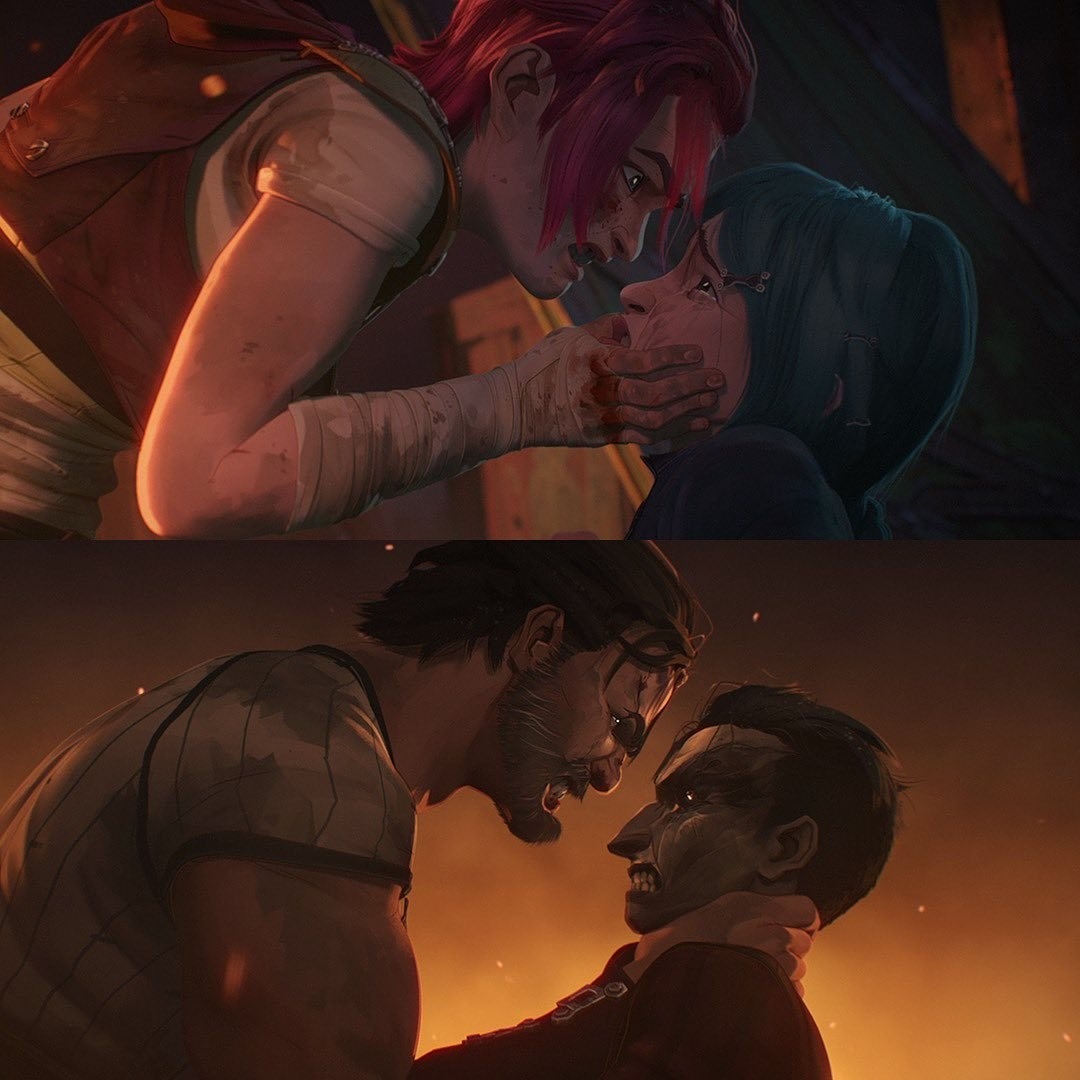 According to Kevin, he set up his makeshift studio (that came with plenty of instructions about where things go and how to set up the mic and cameras) in his closet and would Zoom from there to record his lines for the second season. He said, "That's just a testament to the crew because they cared about this and didn't want the pandemic to stop it from happening." The cast was then able to finish the last little bits of Season 2 in a studio once it was safe to do so.
15. While not much has been revealed about the hotly anticipated second season of Arcane, Kevin said that fans will be "on the edge of your seats" during each episode.
Kevin teased Jayce's return and said, "You're going to be conflicted in such a way that I don't know if it's good or bad. Like, your emotions will be pulled out of you and you'll be like 'Oh my god!' That's how you're going to end [Season 2]. It's so good!"

16. To the cast, Arcane is a project that will stick with them forever, both because of the impact it's had on their lives and the loving fandom.
Kevin admitted that Arcane "is one of the coolest things" he's ever been part of. He said, "It's the first one in this part of the business [voice acting] and it's like your first kiss — you'll never forget it. That's what Arcane is for me — it's my first kiss."
And when asked about Arcane's fandom, Kevin was full of nothing but love and admiration for the fans. He said, "The beauty about what we do...it's for the fans, right? They're loyal and they're committed and they're not bashful about sending you direct messages and fan art, which I love because there are some amazing artists out there who just create some really cool stuff."
17. And lastly, while each individual actor is loyal to their characters, the Arcane cast are just as invested in the storyline as the fans are.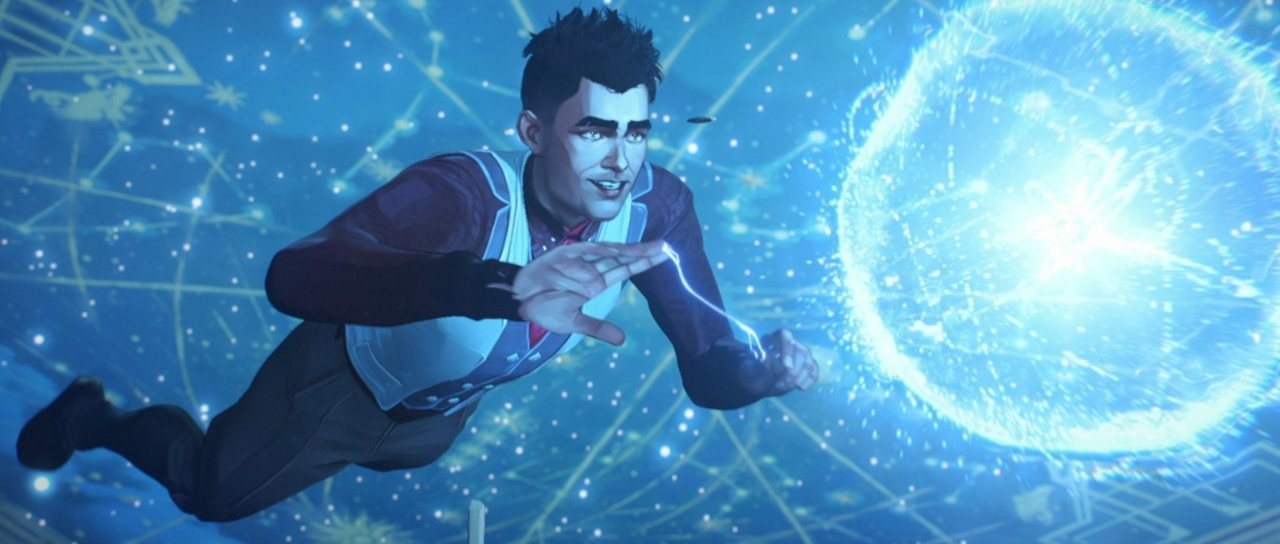 When asked if he's team Jinx or Vi, Kevin said, "I've got to be team Vi. Vi's just so badass! I want to be like that."

Thanks to Kevin Alejandro for chatting with us! Make sure to follow him on social media and if you're in Australia, you can catch him at Oz Comic Con in Melbourne on June 11 and 12.