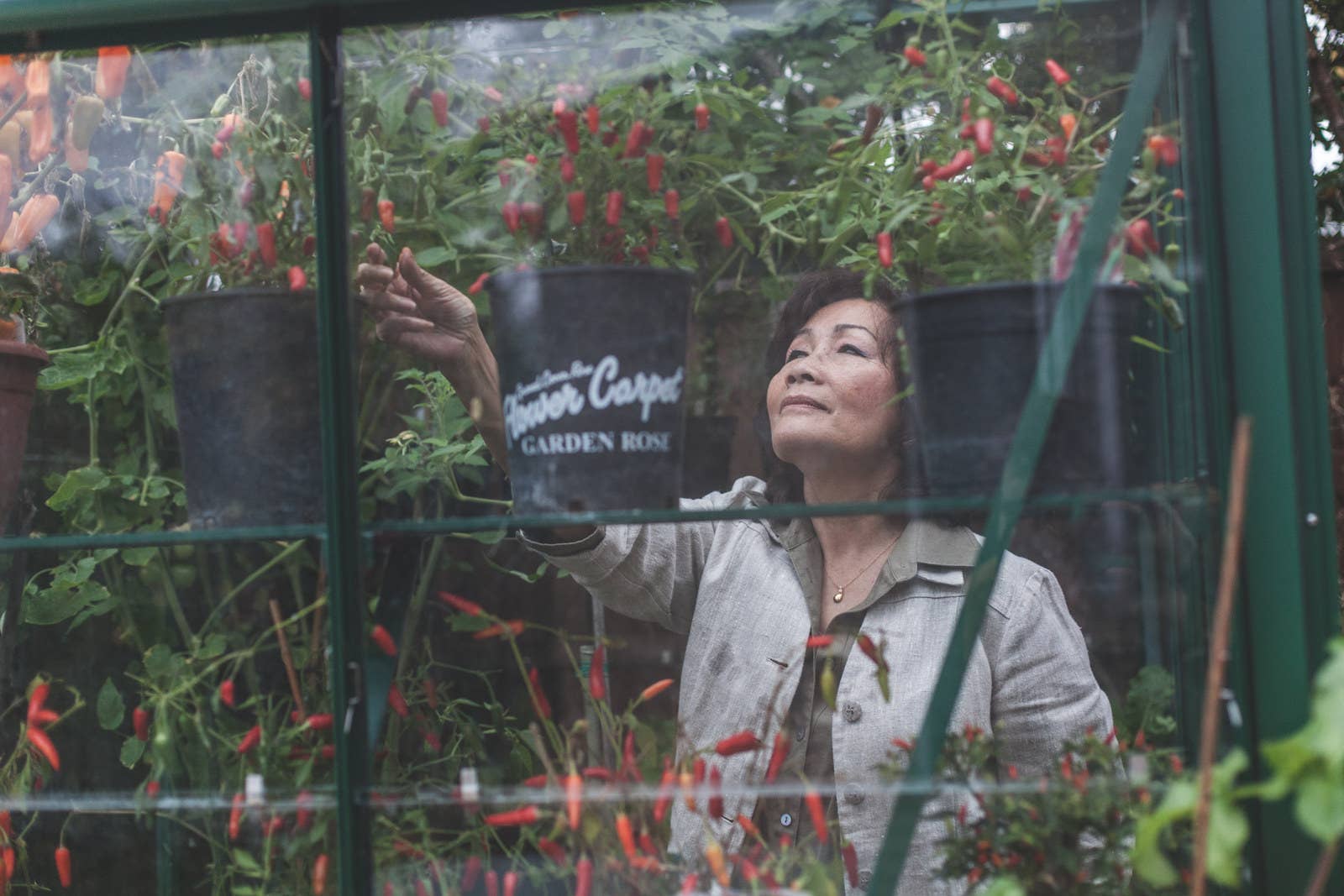 The first thing you notice as you get to Var's house in Surrey are the beautiful plants: bushy potted plants in her front garden, a stunning collection of orchids in full bloom, dotted around the house, bright flowerbeds in her back garden, and a mini greenhouse packed with colourful chilli plants. Everything is full of life, even in November.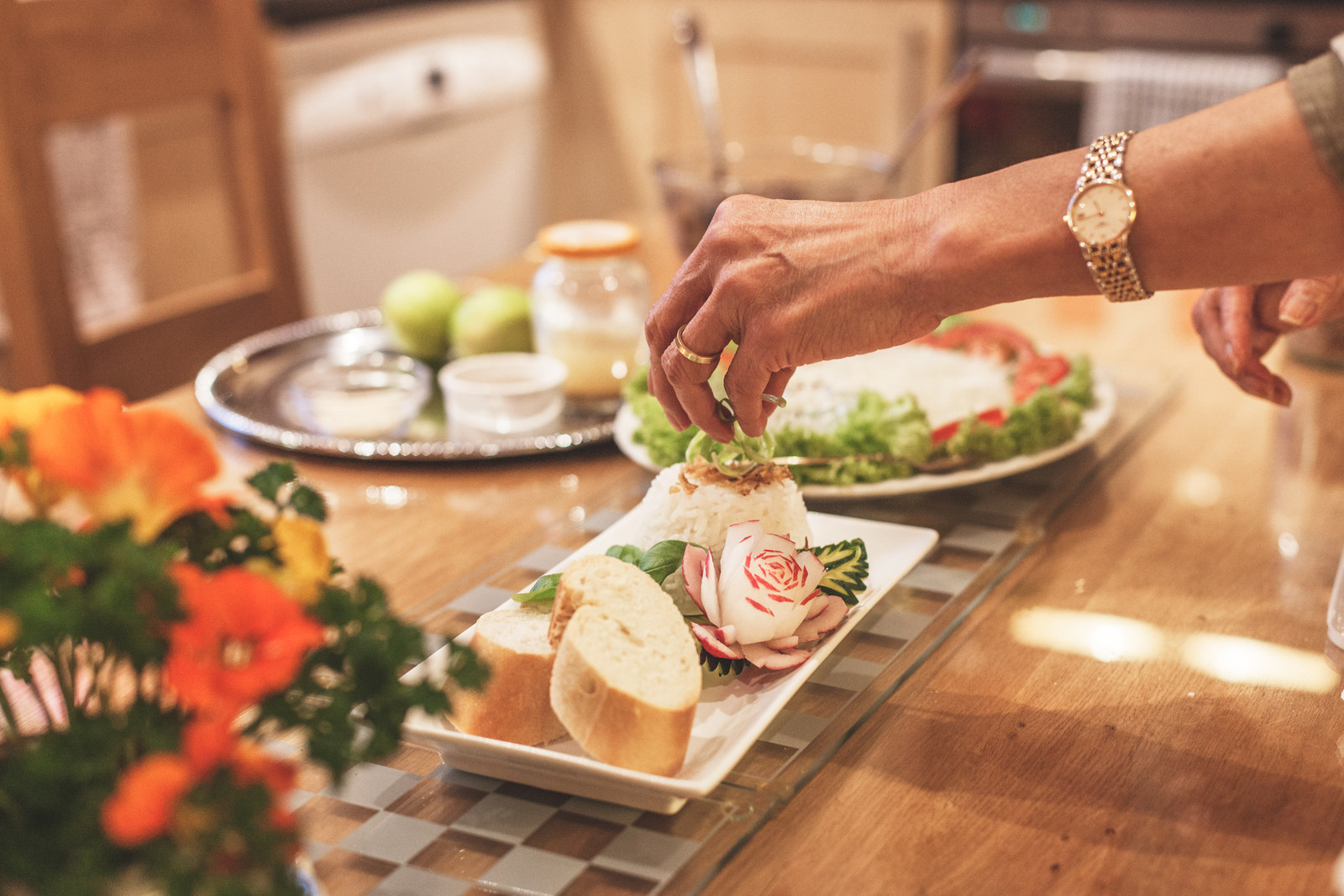 Five minutes after I arrive, we're sitting in Var's immaculate kitchen drinking tea, and she is explaining how the Khmer Rouge killed her first husband.

"He was in Paris and the Khmer Rouge tricked him into coming back to Cambodia, asking all these intellectuals to come back and help the country. A planeload of highly educated people – they put them in prison and killed them one by one.

Var explains: "You had to be resourceful, you had to think on your feet, from the way you spoke to the way you looked."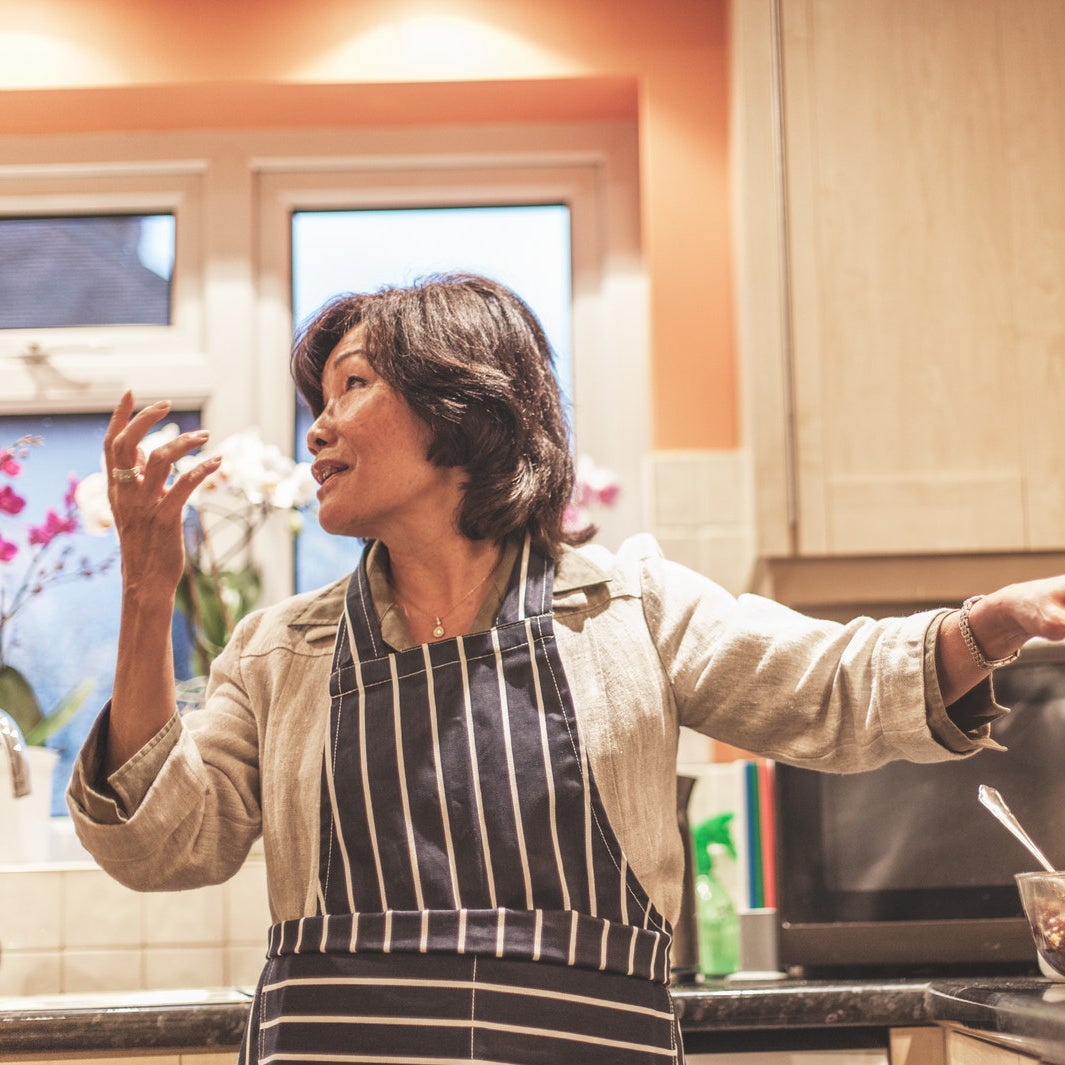 Expelled to the jungle, with two children under 5 and no knowledge of agriculture or farming, Var had to resort to ingenuity, sewing palm hats. "People needed hats because they were working in the sun, the rain. I opened up an old one and people gave me scissors, needle, thread. I made hats for free at first, and then people started coming with food or they helped me make a shelter for my family." In total, Var was in the jungle for four years.
Even now the things we take for granted surprise her: "I appreciate water from the tap, even now after 30 years. It reminds me of when we had to travel two miles to get a little pot of water, and even then it would spill because you can't carry more than that."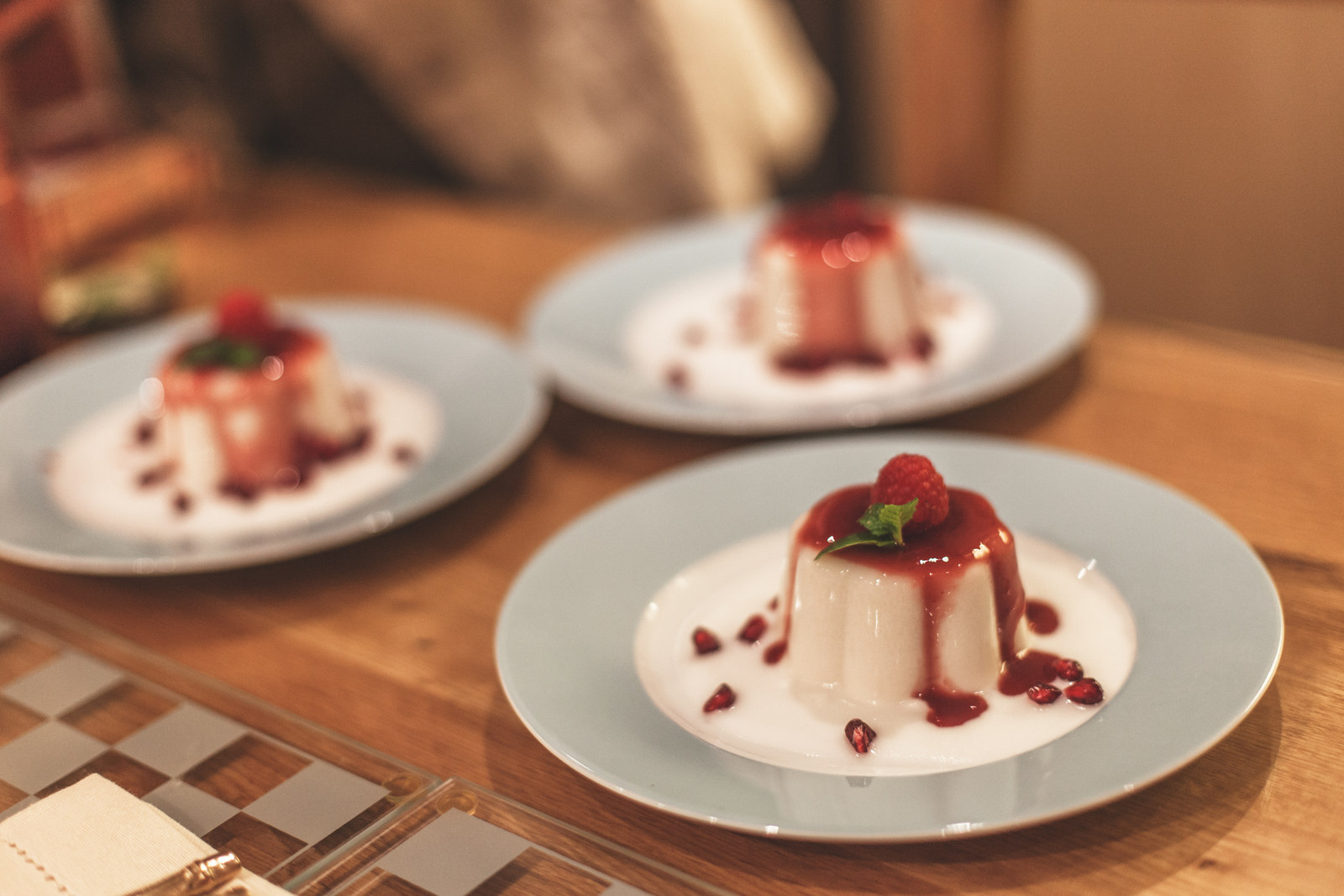 There was one dish that was at the back of her mind when she was in the jungle. "From time to time during national bank holidays or national celebrations, we would have a very thin soup of fish and vegetables. For four years, I never ate any meat, ever, and I keep thinking of this dish, called Loc-Lac."
Loc-Lac was a common dish in Cambodia, but only among the urban middle classes: "This has to be a very good piece of meat, normally you take sirloin or fillet, and you have to marinate it overnight." There's a pepper lime sauce, to which she adds chillies from her little greenhouse.

The meat is meltingly tender and full of flavour from the overnight marinade. It's rich, spicy, and fresh with the lime – and fresh chilli. The marinated juices drip down on to raw onions beneath, softening and partially cooking them, and adding a pungent note.
Var is a perfectionist, unwrapping pre-prepared ingredients from their little glass bowls and picking out the nicest carved flowers to decorate the Loc-Lac. Her home in Surrey is mentally and physically miles away from Cambodia: "Now if I didn't have anything to eat for half a day my tummy starts rumbling, it feels like a different life. Over there you wouldn't eat for two days, you'd just boil some leaves off a tree and boil it in water. We were starving, we normally eat thin porridge, and you are lucky you have that."
Her account of escaping Cambodia with her two daughters was published by Hodder and Stoughton; Var took back the rights recently and published it as an e-book to raise funds for an orphanage in Cambodia.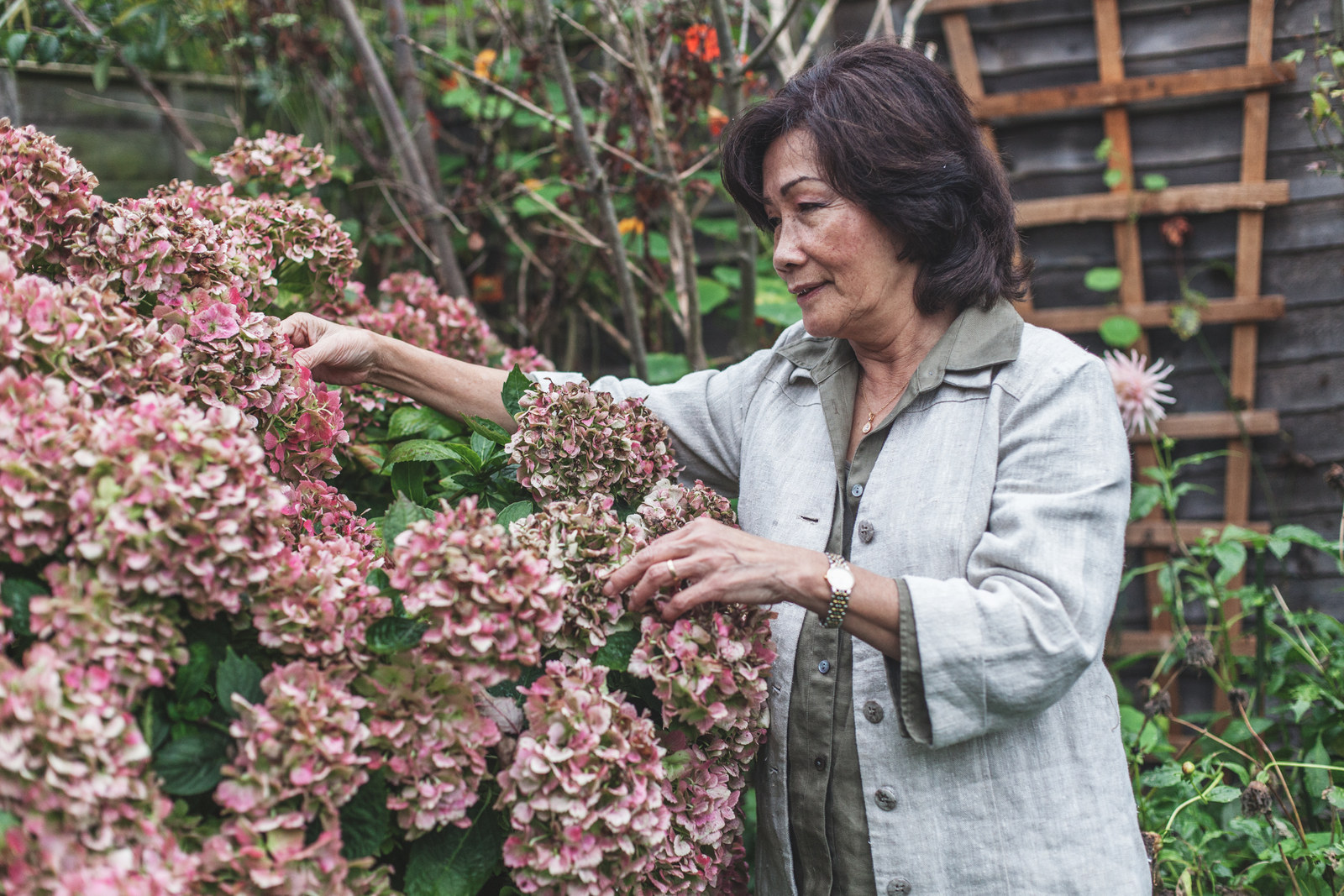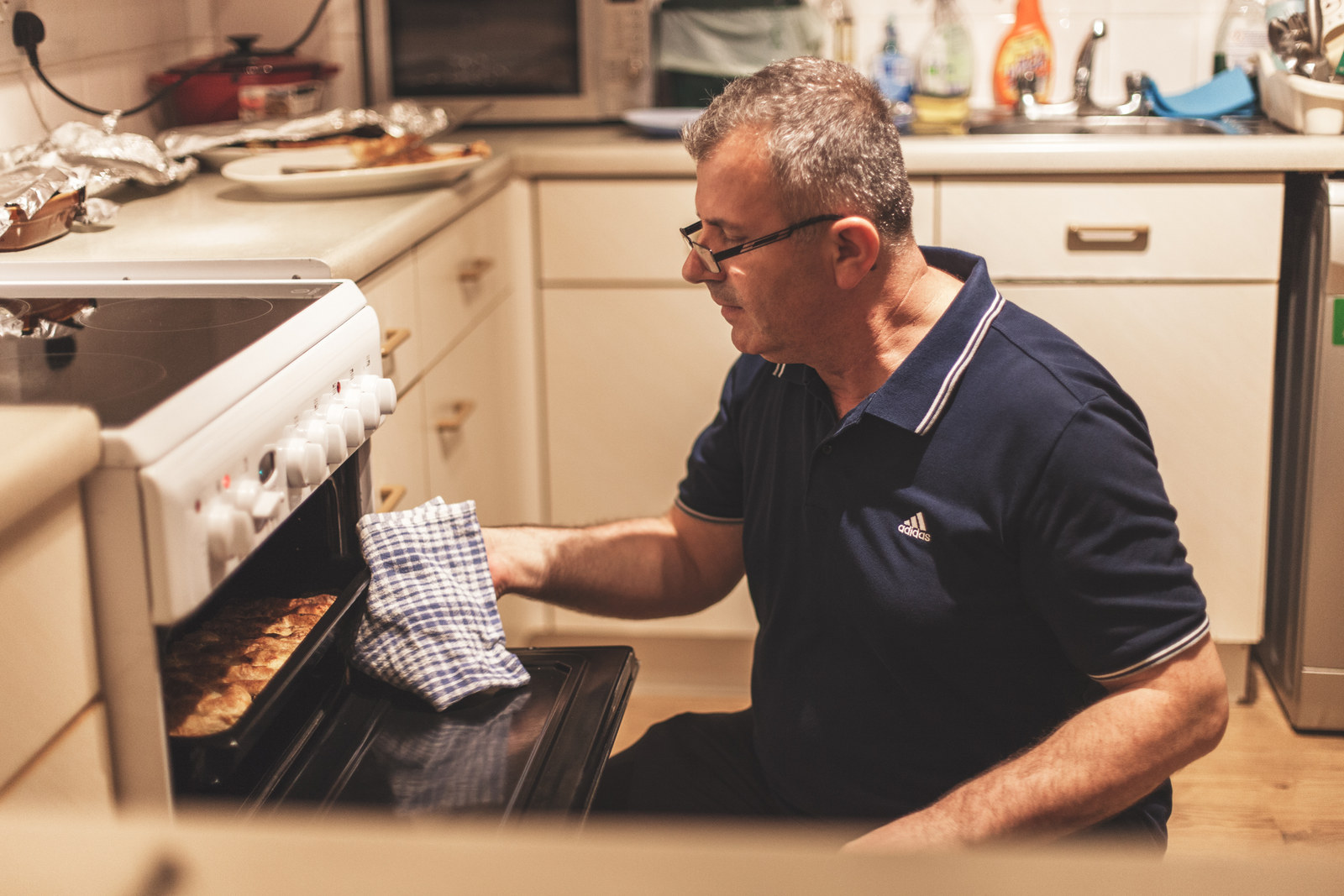 In Isleworth, Nisad is a quiet man, with a serious face that warms up when he laughs. When he first came to England, Nisad was struck by all the fresh food. In Bosnia, he says, "you don't have that much fresh food in winter, we used to store by pickling. In England, you have fresh potatoes all year round." A Serb paramilitary attacked Nisad's village in the municipality of Prijedor and he was sent to the concentration camp at Omarska.

Food in Omarska was leftovers from the army, "soup, a little bit of bread", deliberately kept for a week and smelling "bad like something you would have thrown away". One of the things that Nisad would dream about was maslenica, or "empty pie", a version of the Bosnian staple filo pastry pie, with layers of ghee instead of a filling. "You're so hungry so you try to think of the heaviest food. One of the guards' nicknames was Maslenica, so whenever you heard it, you would dream of it."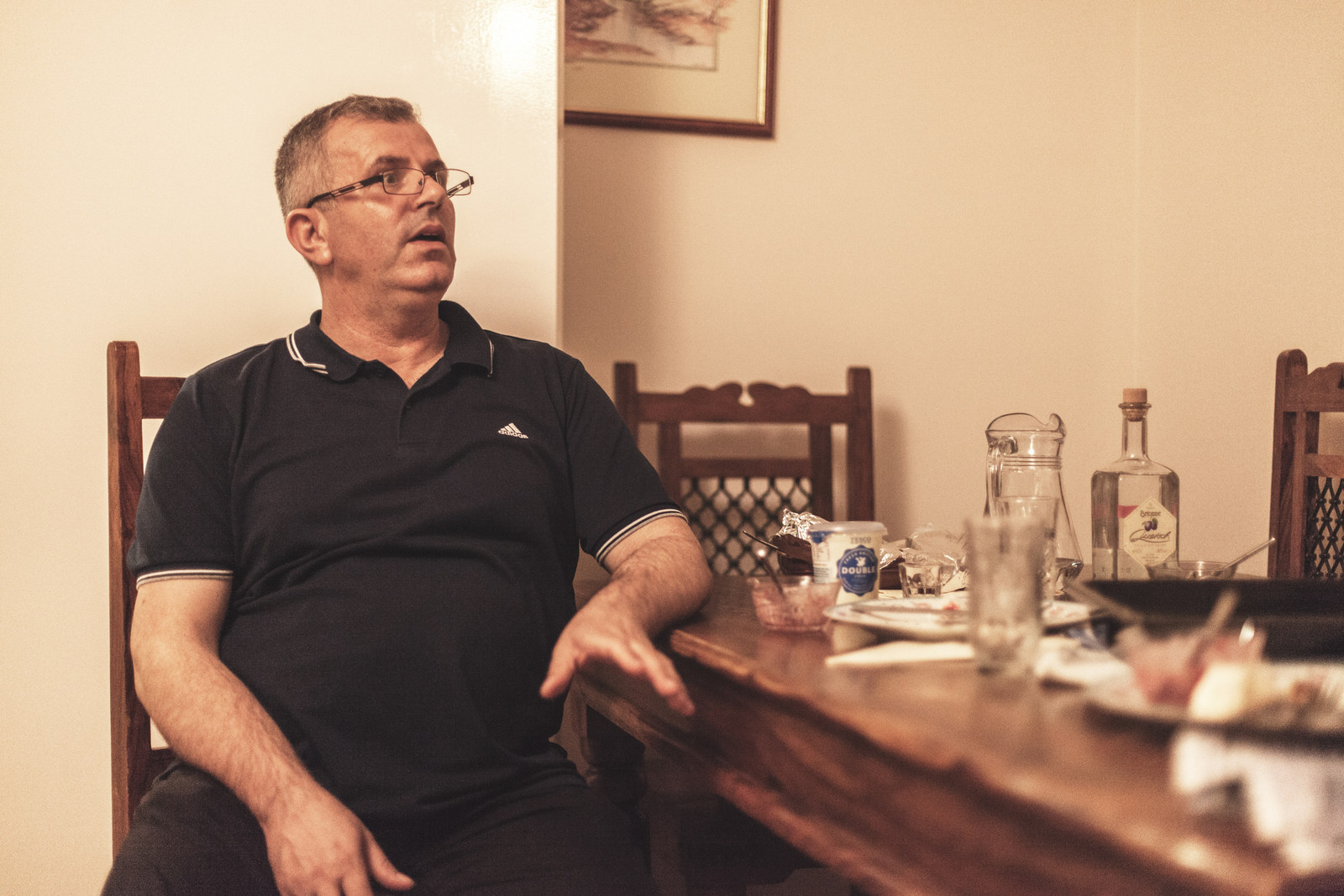 In the camp in Omarska, conditions were so brutal that Nisad lost 46lbs in 72 days. "One of the things that is following you all day, apart from being dirty, was hunger. When people say now they are starving, I laugh. Before it made me angry but I understand now they can't imagine," Nisad says. "Every day there was killing, every day: people that were politically involved, doctors, engineers, footballers. At the time I thought it chaotic, but it was systematic, it was very planned." Omarska was just a few kilometres from Nisad's home; he remembers seeing familiar faces like his maths teacher, "the people that you know, guarding you and killing you."

His children come down to introduce themselves, before disappearing back upstairs like teenagers do. Balkan food is "50% bread", and they prefer "something less heavy". One dish they can agree on is maslenica pita. It can come with any filling, from meat to spinach to cottage cheese. On paper, pita sounds unremarkable, bland even. The pastry and potato, or pastry and cottage cheese we are promised is simple and straightforward, but it's the stuff of dreams that will call to you when you are hungover, tired, or lonely and in need of comfort.
Home-made pastry sheets really make all the difference, crispy and doughy, hiding pockets of filling. "Women are proud at how they make their pies – it takes a long time to learn how to do it," Nisad says. "It's like pizza. I always say the Italians stole it from us!" he jokes.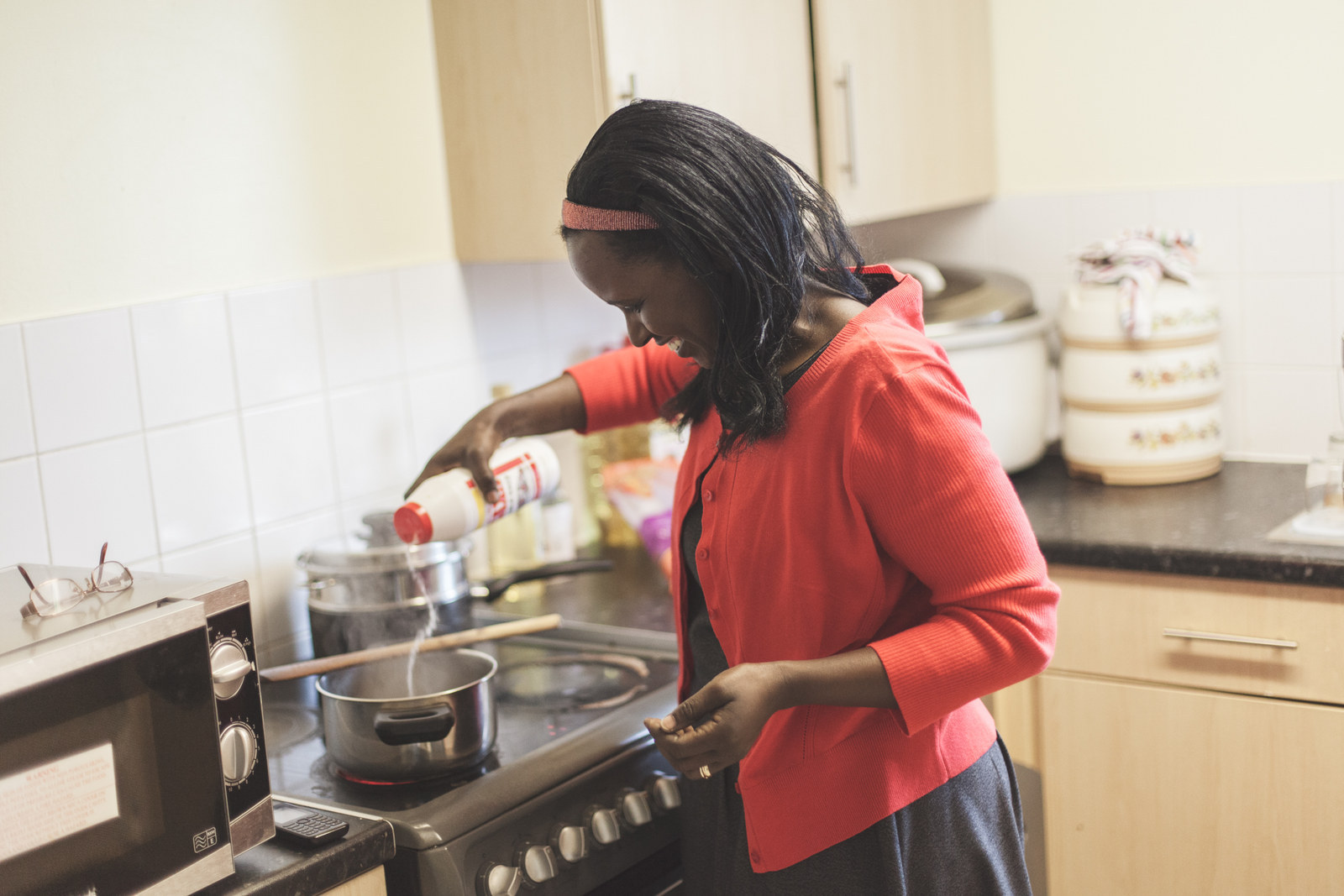 In east London, Sophie is making semolina when we arrive. It was her favourite dish at school in Rwanda. "We'd have it for lunch and supper, with a bit of salt and oil," she says, stirring the giant pot like it's no effort. "At home if you're cooking a porridge for 10 or 12, you put the pot on the floor between your legs to stir."
Now, she mainly cooks vegetarian food. "Back home, we are not big meat-eaters. It depends on religion. In the village we used to eat meat on special occasions: Christmas, New Year, or if I was sick. I'm an Adventist, so we don't really eat meat," she says.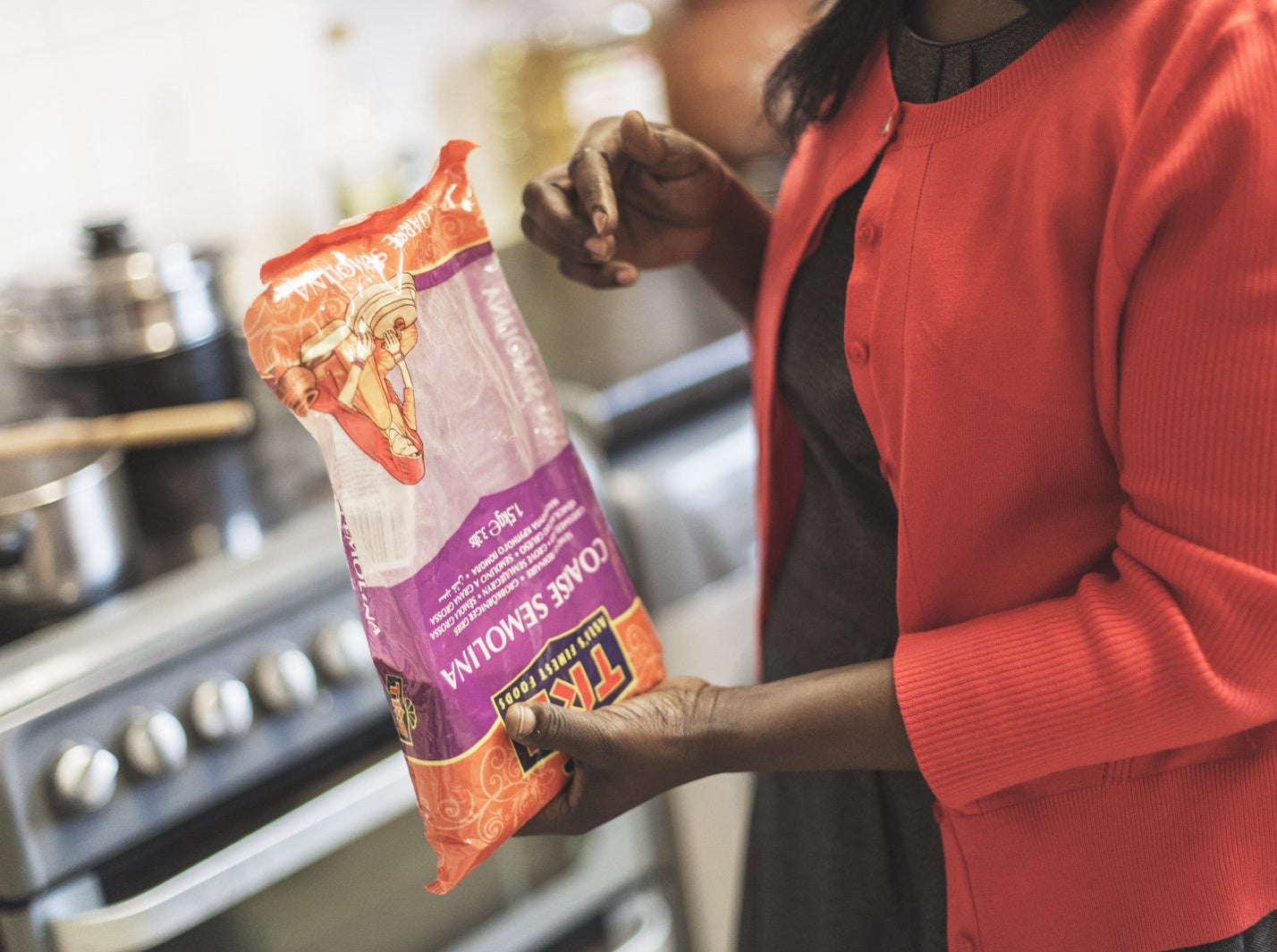 We sit down at the dining table, to a handsome spread. I can see pictures of her family, and photos of her three daughters (aged 16, 11, and 9) all around the living room.

When Sophie and her family first arrived they survived on rice, chicken, and frozen vegetables, before discovering local African food shops. "There is peanut sauce from Uganda, matoke (green banana), and the sweet potato is from Africa as well." There is only one English food she has really latched on to: "Cornflakes, I love. I can eat it for breakfast, I can eat it for dessert, I can eat it anytime."

Sophie met her husband, Haledy, in India, when she was training to be a nurse. Haledy is from Uganda but also moved to India to study. "I always say God had a plan. When I met him, yes I was normal, but I didn't feel like a normal person."
Starting a family was the last thing on her mind. "I knew families with six children, parents, all of them died. When I survived, all of those memories were in my head." Initially she didn't even want to go to India. "I didn't think I had a future. I felt like my life had ended. Looking out of the plane I knew I wouldn't come back." Despite this, she did come round. "My husband said to me, 'I really want to become your brother you lost, I want to become your father you lost,' then I realised I needed somebody."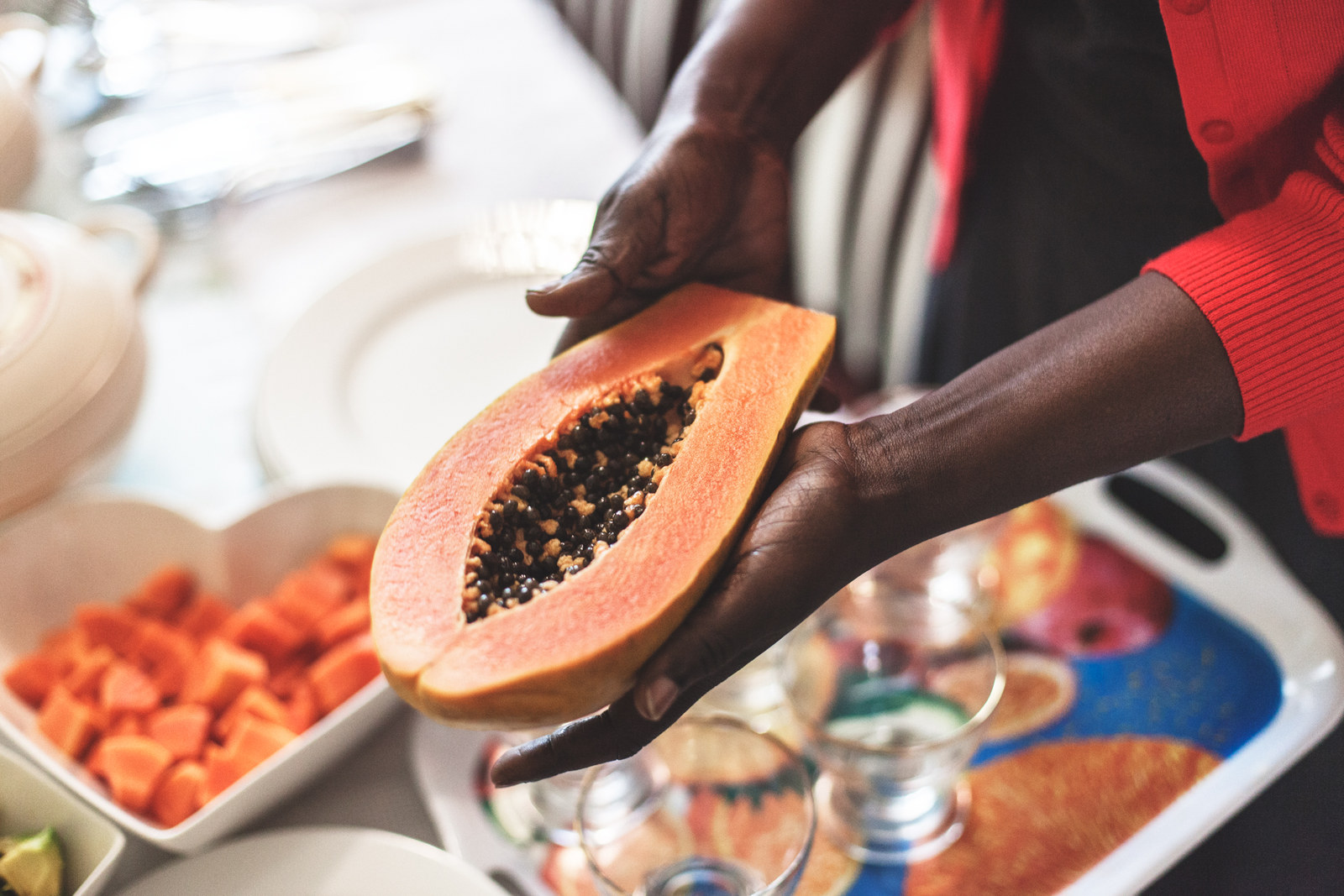 The semolina and matoke are stodgily comforting and marry well with the slip and flavour of the peanut sauce. The hearty, comforting vegetable stew and beans feel healthy and full of goodness as we look out to drizzly grey skies. While we're eating, Haledy comes home from work at a school for children with learning difficulties. Sophie's face just lights up. "We got married at home, traditionally. It feels like yesterday!" she says, with a shy smile. "Everything got lost because of the war, so when we came here we got married in the church. We have another wedding coming, the silver anniversary."

Sophie now speaks in schools about her experience of genocide, where she tells the children: "Value every moment that you live." You get a tangible sense of gratitude for a life she dared not dream about. "I love my children so much. If I didn't have them, how would my life be?" I ask her if England feels like home now. "For me England is peace, 200 per cent! I feel safe here. I sleep. I don't feel worried."
Thanks to Holocaust Memorial Day for their help with this feature.