1.
Doughnut* be fooled by your favorite Dunkin' Donuts Choco Butternut again.
Turns out, you can get more choco butternut goodness for a lower price. How, you might ask? Justin Lee explains on Facebook:
2.
We all know extra rice in fast-food restos can cost a fortune and hindi po ito makatarungan, mga ka-JJS (Jollibee Junkies Society)!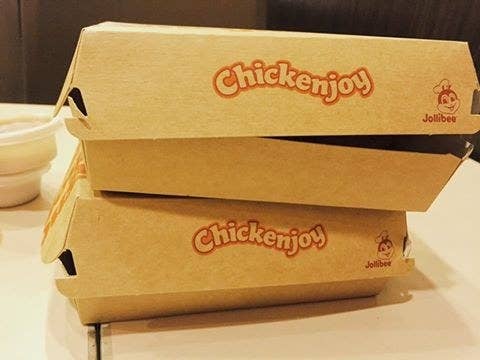 Luckily, a Facebook user found a way to #BeatTheSystem.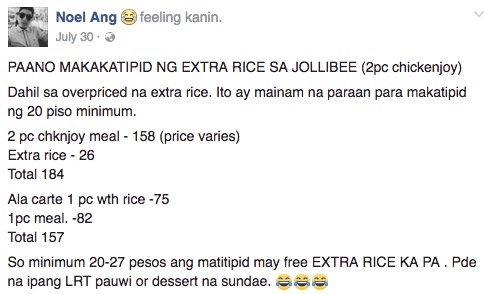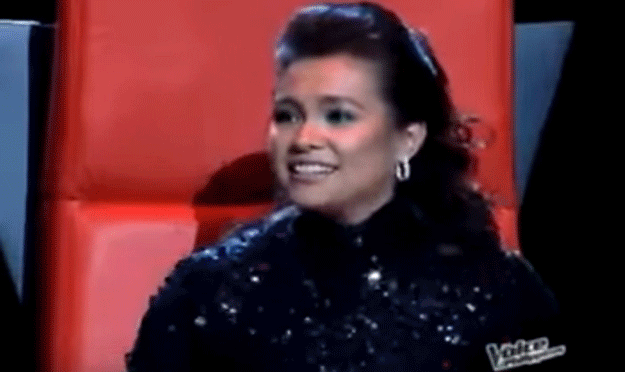 3.
Here's another extra rice hack, this time for our favorite Burger Steaks.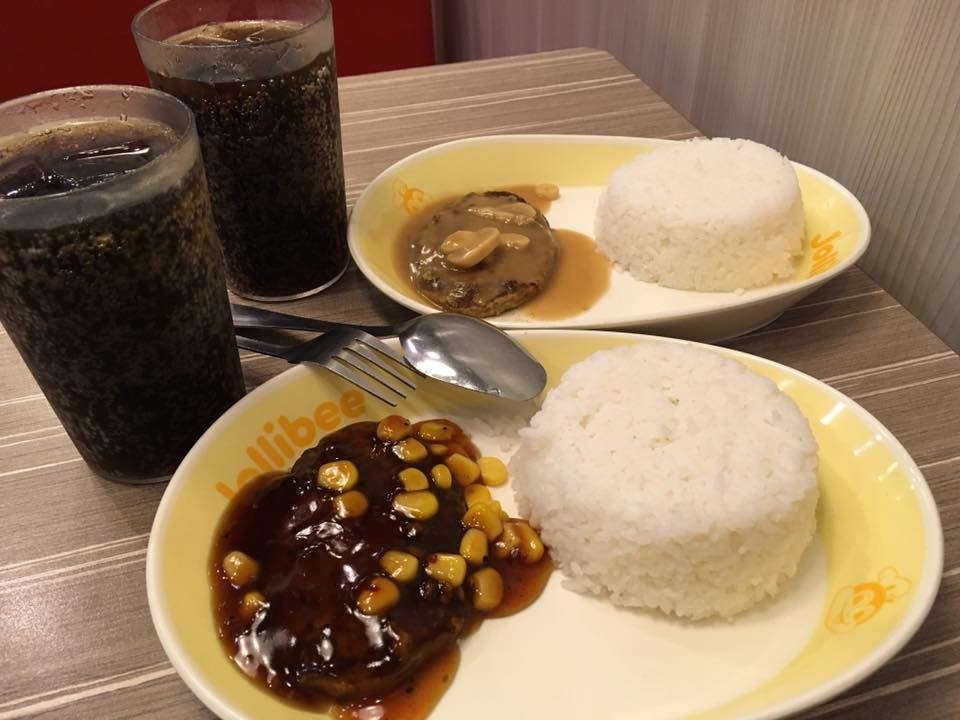 4.
And just when you thought Jolly Spaghetti couldn't be any more perfect, someone finds out you can get additional spaghetti sauce. FOR FREE.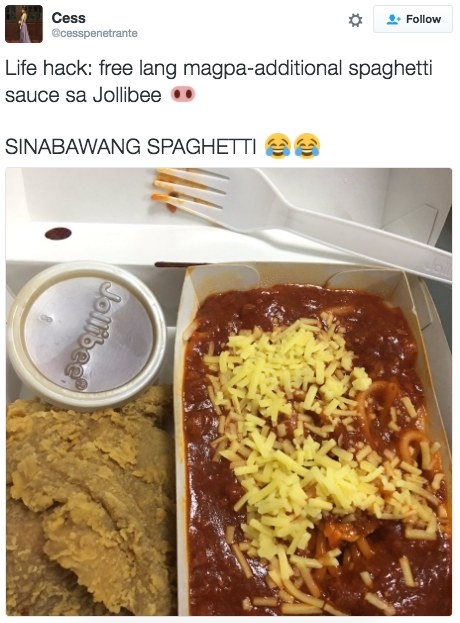 5.
How about an extra Chicken Joy, for less?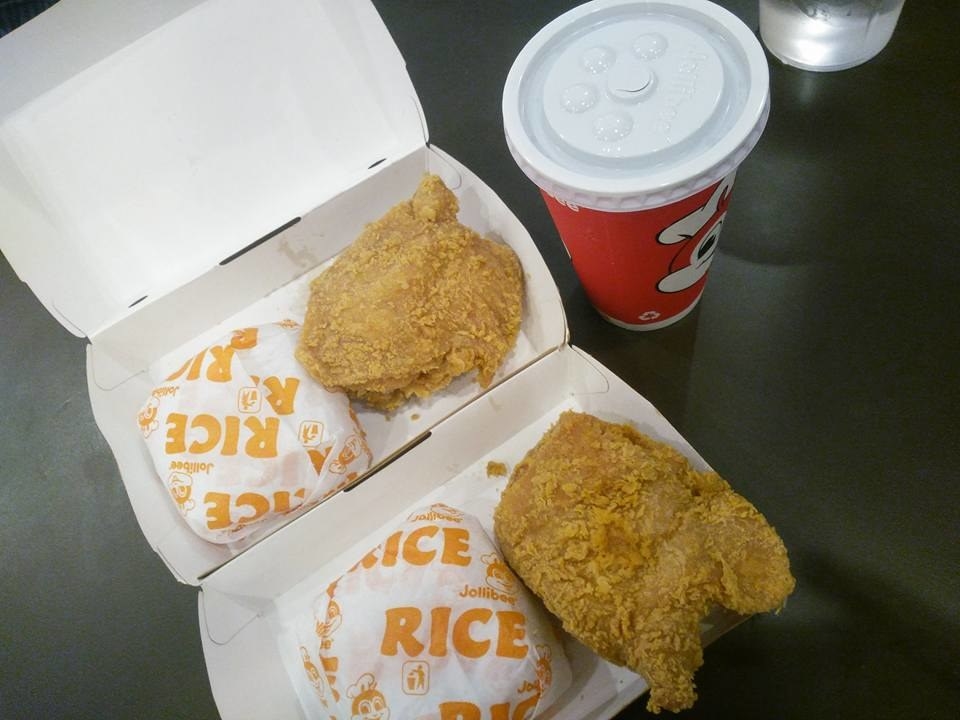 Yup, it's possible.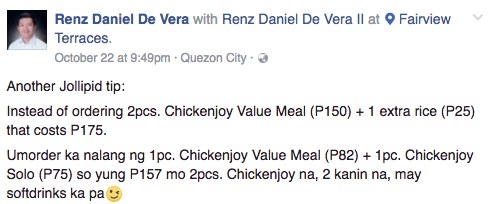 6.
Everyone's been ordering C3 + extra rice and thinks they're smart. But have you tried doing it the other way around?

Yung math: A value meal of 1pc. Chicken Joy with rice and drink (P90) + spaghetti solo (P50) would only cost you P140, while 1pc. Chicken Joy with spaghetti and drink plus extra rice would be P154.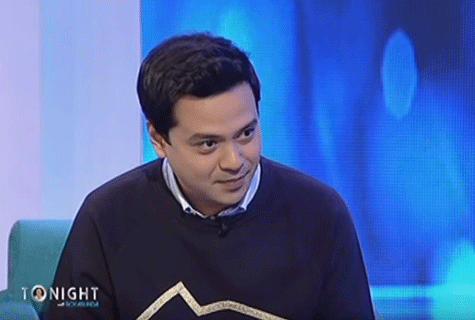 7.
If you're caught in the middle of petsa de peligro, try this 7-Eleven hack.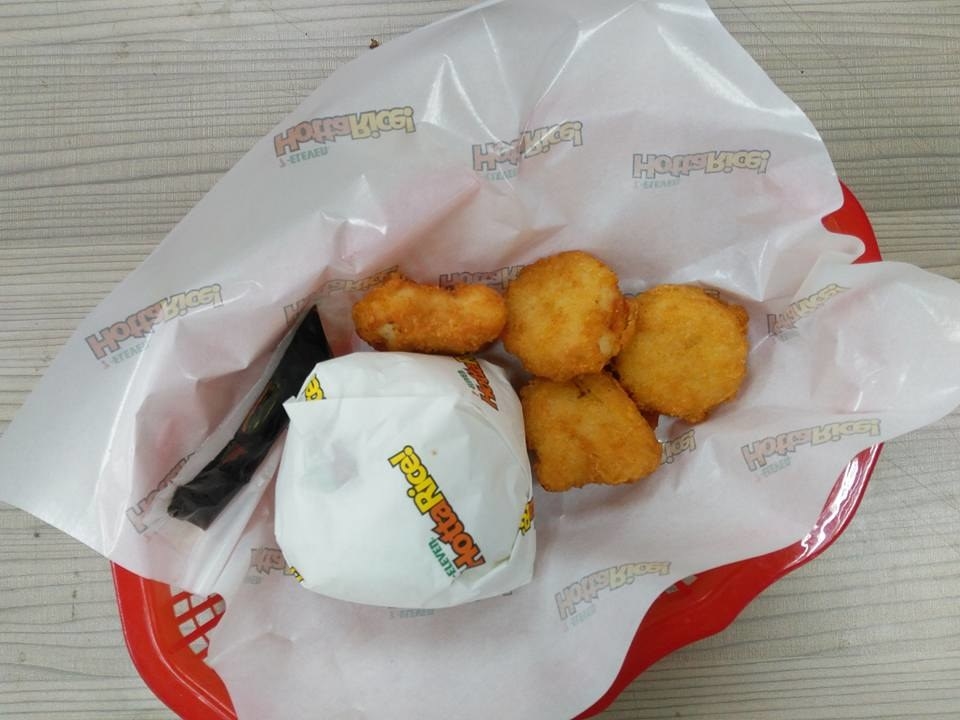 8.
For most of us, McDonald's coffee is an essential part of the morning. But what if I told you you can get refills free for the whole day?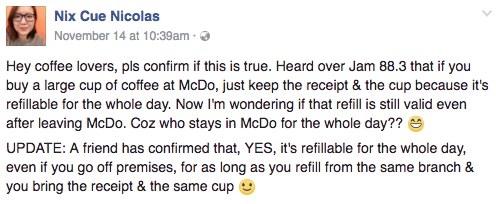 9.
Finally, here's a tip about McDonald's Big Breakfasts: Don't order them. Get the Sausage McMuffin Meal with hash browns instead and get the same thing for less.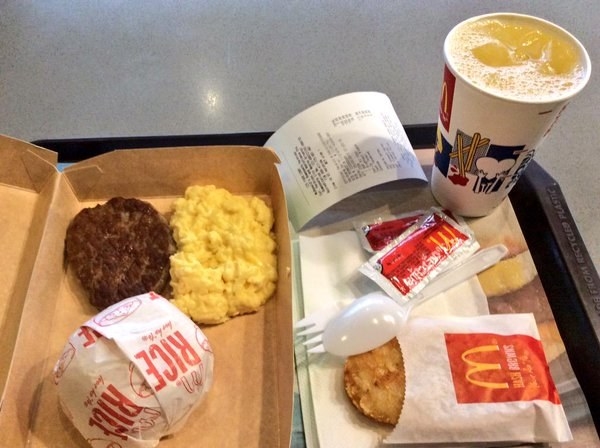 Go na, mga kapitbahay. Make tipid.