15 Times Filipinas Refused To Take Shit From The Patriarchy
Pinay power!
1.
When Twitter user Nicky Castillo shut down someone who asked, "If women are equal to men, why can't we see any female Plato, Aristotle, Einsteins, Newton, Bill gates etc?"
2.
And clapped back so hard when she was told women should "work, not object."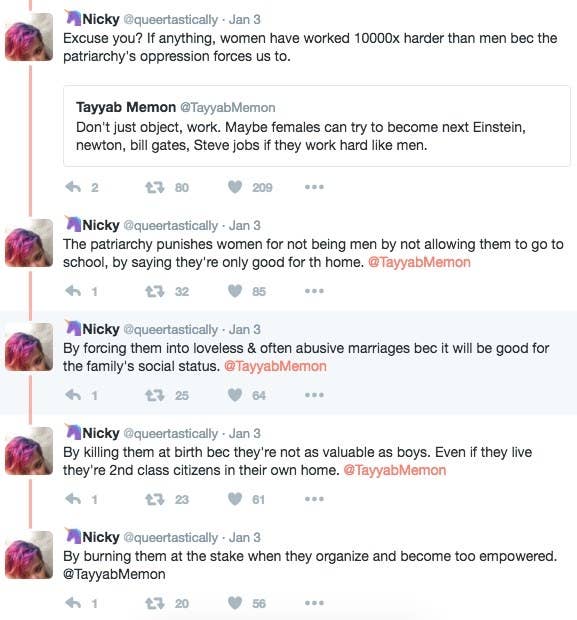 3.
When another Twitter user, Nathania Chua, taught some boys a thing or two about online catcalling.

4.
When Miss International Kylie Verzosa put news anchor Noli de Castro in his place.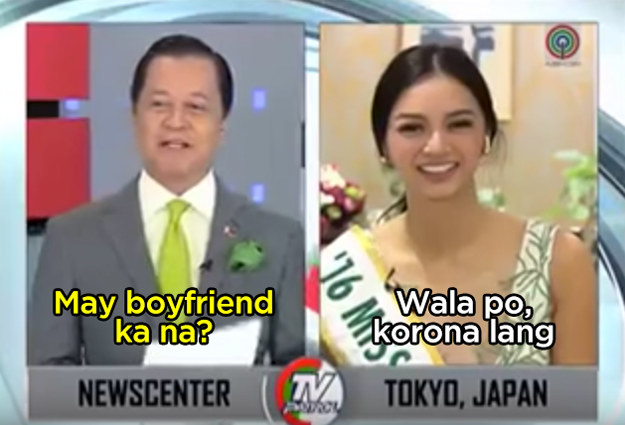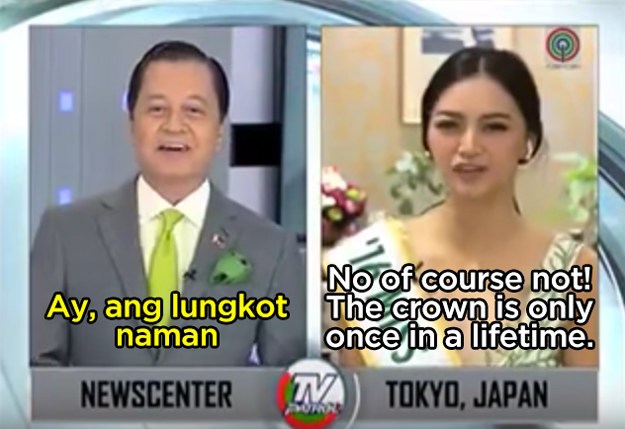 5.
Literally every time outspoken and liberated Filipinas burn disrespectful pigs online.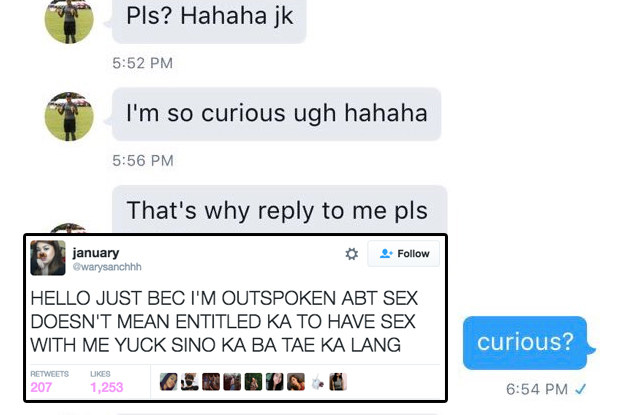 6.
When Hidilyn Diaz shut down everyone's big mouths when they say women are weak and can't lift heavy things.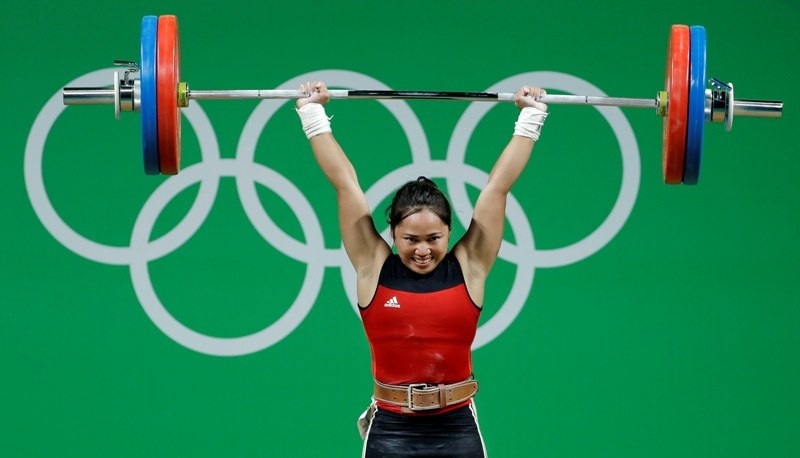 7.
When Philippine Air Force pilot Major Marjorie Mukay flew across Pacific Ocean and led a team who brought home the Philippine C130, proving that a plane's cockpit isn't only for men.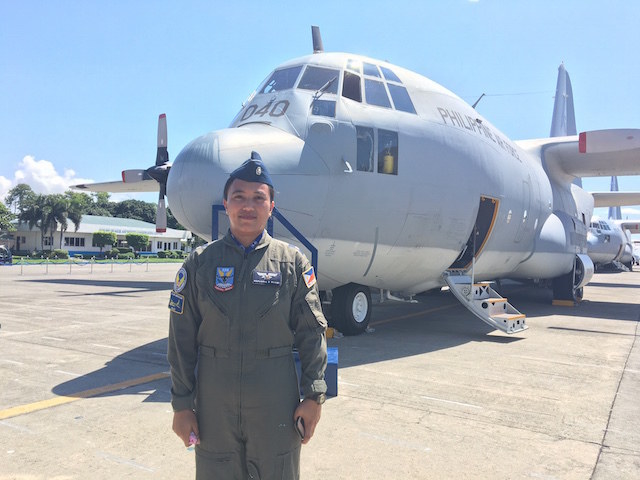 8.
When Kathleen Dela Paz, a mother of two, was hired as the first female driver for the LRT.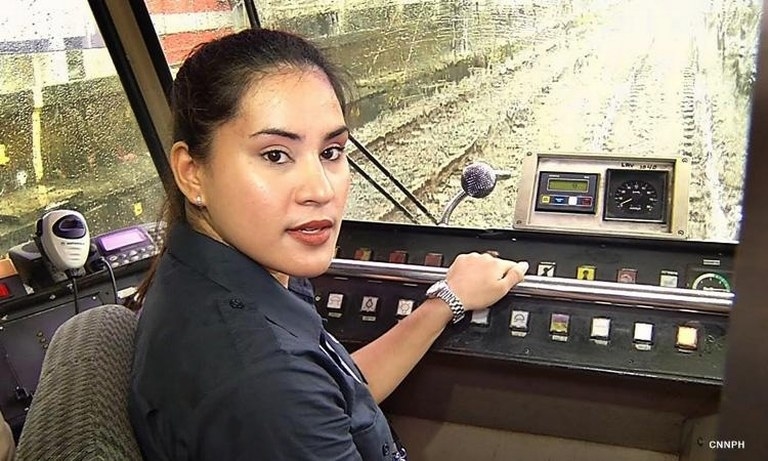 9.
When actress Solenn Heussaff dragged an Instagram commenter who wanted to tell her what to wear.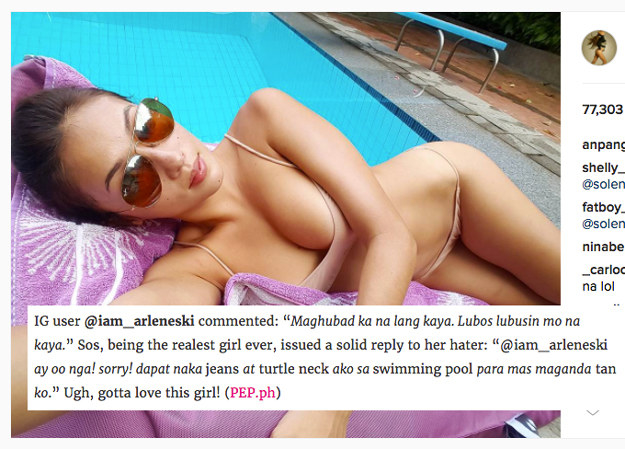 10.
When Filipinas on the internet found the perfect way to get back to men who post sexually abusive comments on Facebook.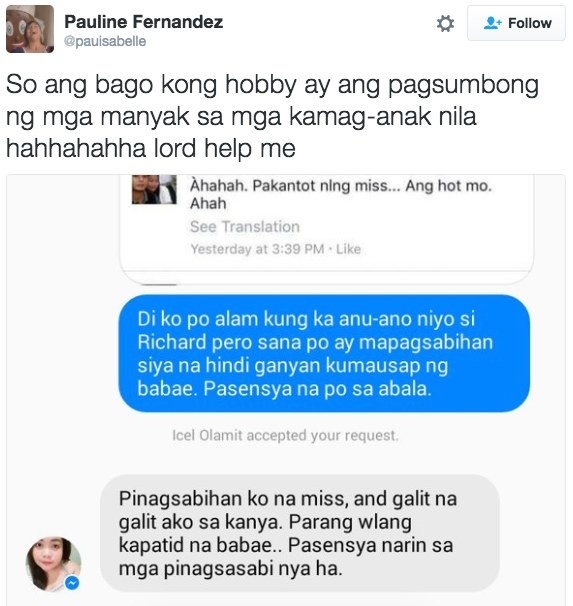 11.
When lawmakers proposed additional taxes on vanity products and Pinays just won't have any of it.
12.
And when they made Senator Sotto regret what he said on national television about a woman who wears shorts while drinking alcohol.
13.
When women activists like Dr. Sylvia Estrada Claudio initiated a campaign in support of Sen. Leila de Lima against lawmakers who were asking to view the senator's alleged sex video in a congress hearing.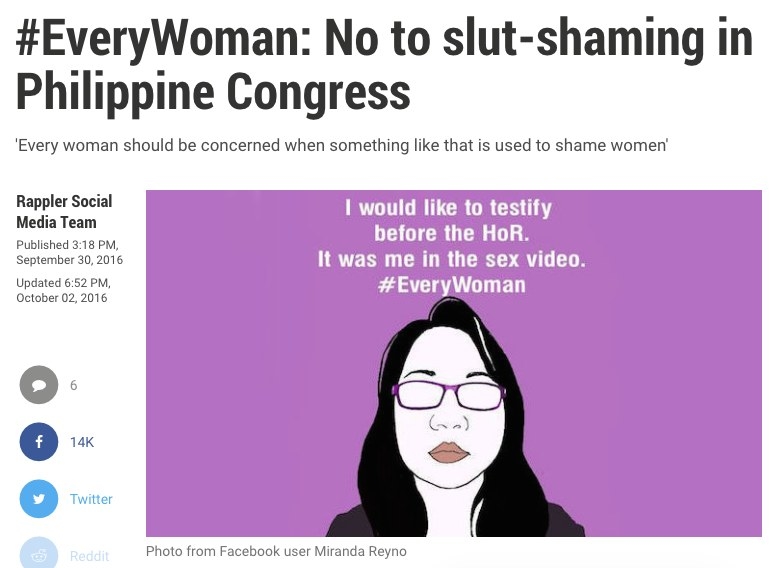 14.
When Sen. Risa Hontiveros filed the Anti-Rape Act, the Anti Sexual Harassment Bill, and the Gender-Based Electronic Violence to protect women both online and offline.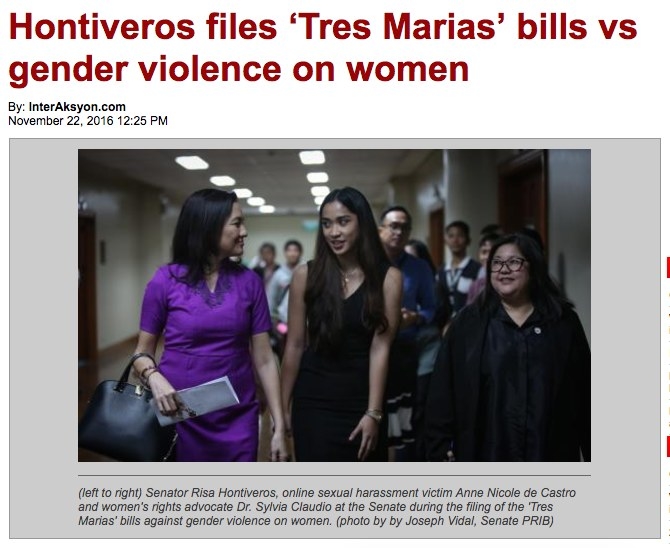 15.
And finally, when musician BP Valenzuela made the perfect, sassiest comeback to "gentlemen" who think women ~live~ for their opinion on our clothing.