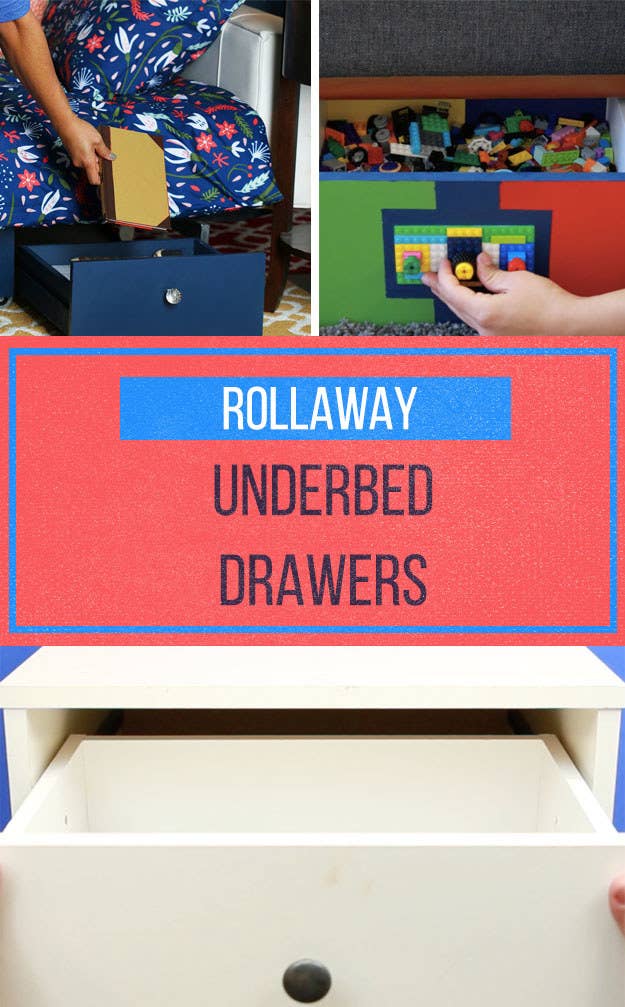 We know. You've been fawning over that big beautiful armoire at West Elm that has six deep drawers and long legs — but there's no chance in hell you're fitting that into your apartment.
1.
Gently pull a drawer off its tracks by sliding it out and up.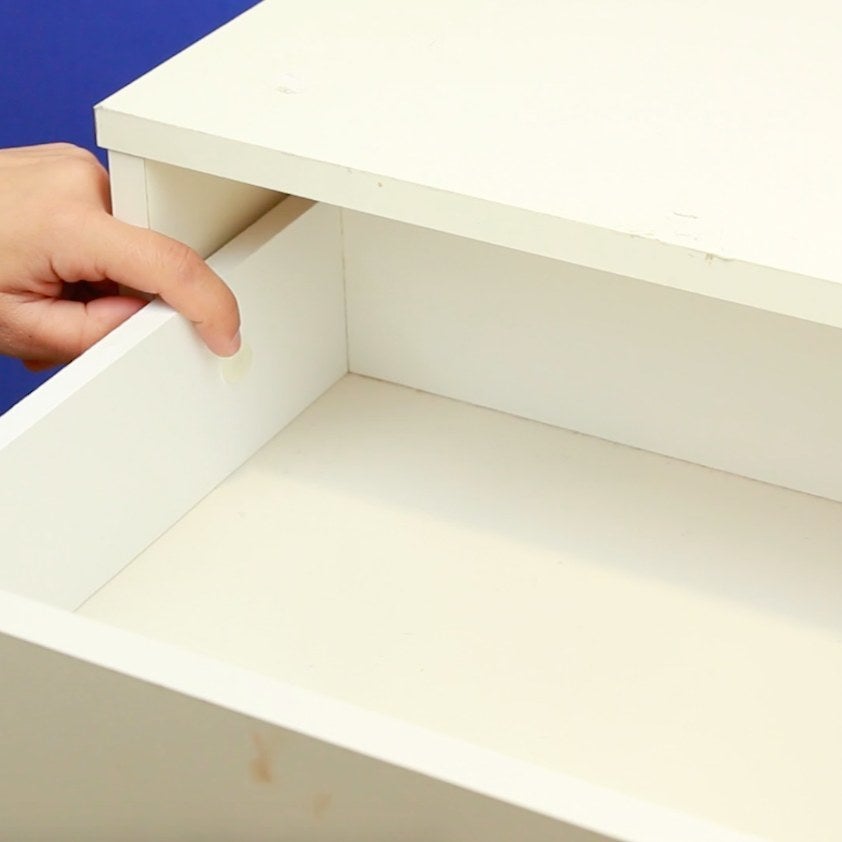 If that isn't working there is a screw that is holding the drawer in place. Unscrew both and then do it again.
2.
Take off the knob with your screwdriver.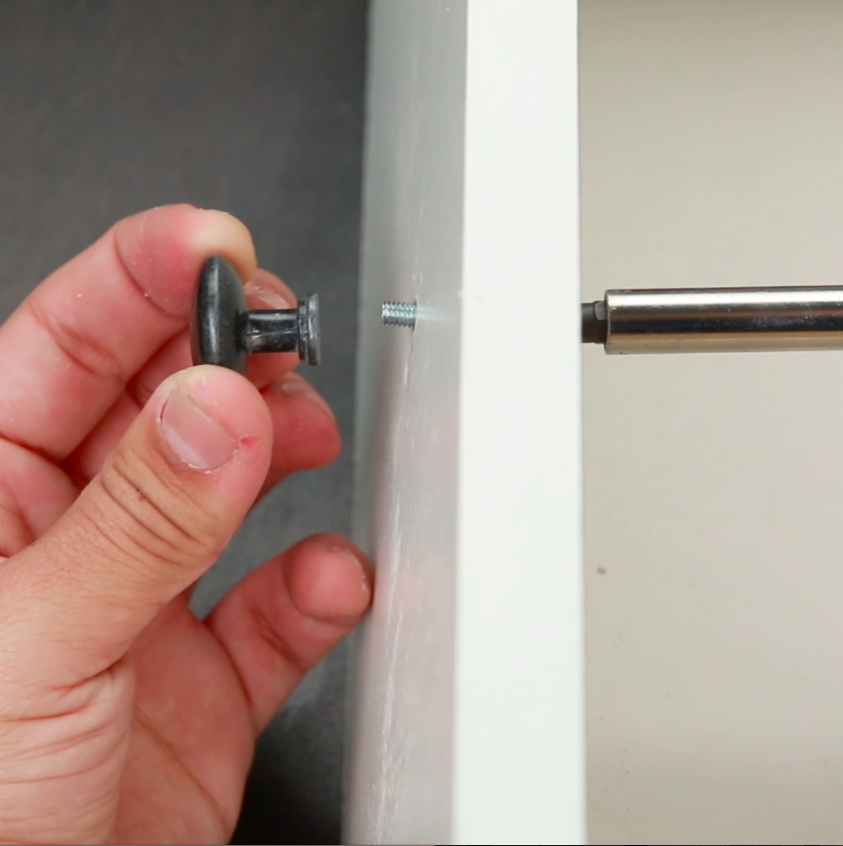 3.
Using your X-ACTO knife ($3.64) to initiate a peel, pull any liner off of the sides of the drawers.
4.
Tape down a sheet of paper to protect the inside of the drawers from your paint.
Paint, stencil, find cool knobs, go nuts.
7.
Pre-drill holes and then drill your casters into place.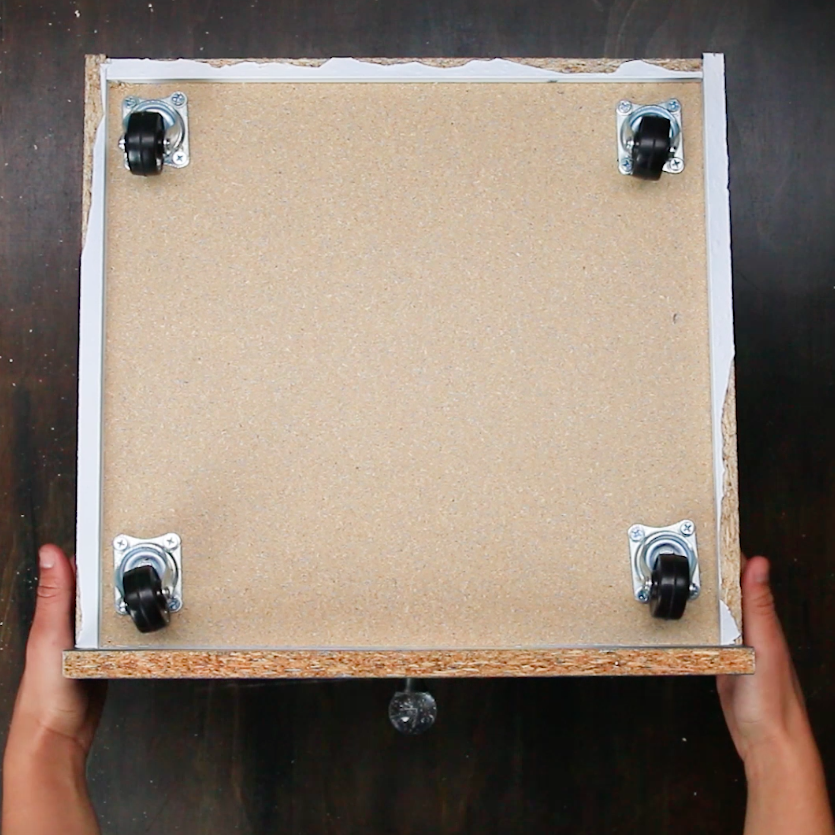 8.
Then roll them out, and tuck them away.