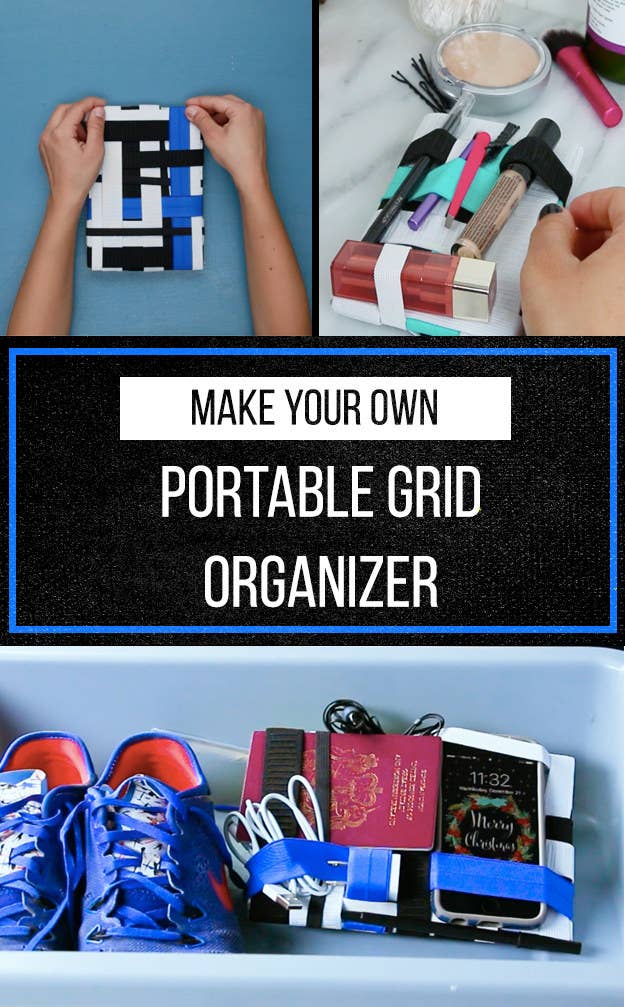 We're not gonna judge you for how much stuff you have but you have too much stuff.
Instructions:
Note: Use varied widths of elastic to hold various things — something heavier or bigger may need a wider strip to keep it in place, while something smaller will be easier to grab if its strip is narrower.
# Loop a piece of elastic around the length of the board and cut where the two ends meet. Cut enough pieces of this length to cover the board.
# Loop a piece of elastic around the width of the board and cut a few similarly sized pieces.
# Use no-sew glue to attach a pieces of hook and loop tape to the inside ends of the elastic to make a tight loop around the board. Repeat for each length of elastic.
# Pull all the length pieces onto the board and then weave the width pieces, leaving gaps to create varying sized grids.