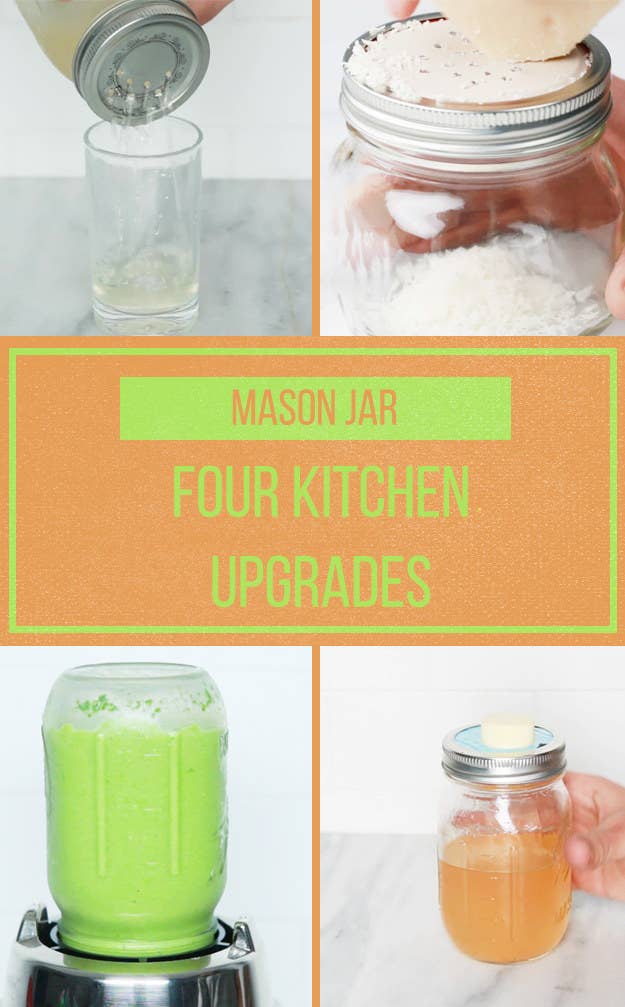 1.
Blend your smoothie directly in your mason jar by screwing the blade piece onto the jar.
2.
Cut out the spout of a juice carton to replace the inside piece mason jar lid.
3.
Drill holes in a lid to grate, contain, and serve your cheese.
4.
Shake cocktails, then swap for a lid with holes to pour.