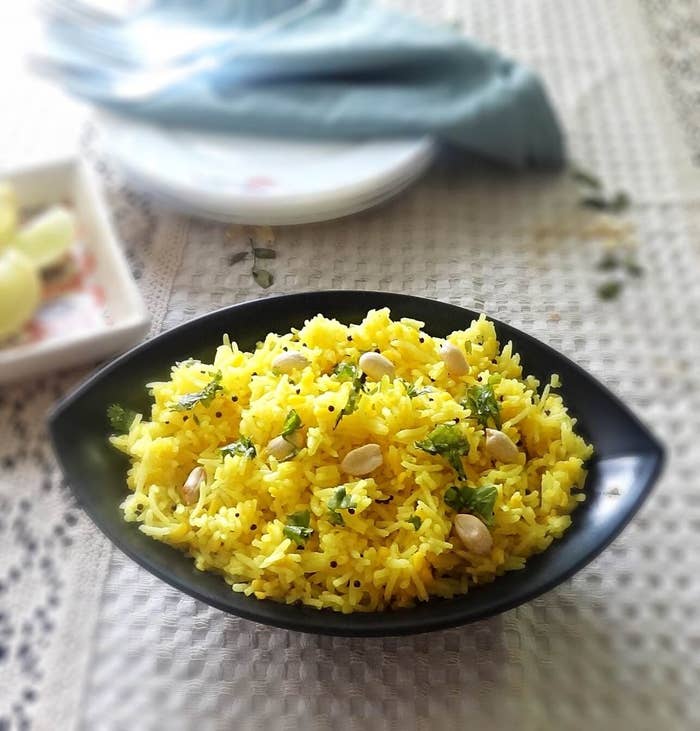 It's amazing how one basic ingredient like rice is prepared in so many different ways across the world. Rice can be made in so many ways and without boring anyone.
One simple thing you can do to give a twist to the plain white rice is to combine it with lemon. Add some lemon, basic Indian spices, few lentils and peanuts and voila! Tasty side for curry, grilled meat, dry vegetables, eggs or a meal by itself.
Here's what you need to make Indian lemon rice:
Recipe by Irina Rai
½ cup moong dal (split skinless mung beans) or yellow split peas;
1 and ½ cup rice (I used long grain basmati rice);
about 4 tbsp lime or lemon juice (one lime);
1 tbsp black mustard seeds;
1 dry red chilli;
1 green chilli, chopped (optional);
1 tbsp fresh ginger, finely chopped or grated;
½ tsp turmeric powder;
1 tsp salt;
2 tbsp oil;
3 cups water;
2 tbsp chopped cilantro/coriander leaves;
few unsalted peanuts or cashews (optional).
Step by step how to prepare Indian lemon rice
1. Wash and soak rice and dal, separately, for 15 minutes. Once soaked, wash, drain the water and keep aside.
2. In a deep pan, bring 3 cups of water to boil. The water level should be to ½-inch above the rice.
3. Add soaked rice and let it simmer covered, on low-medium flame, until the rice gets cooked (it will take about 15 minutes). Turn off the flame and let the rice rest for five minutes.
4. Once done, remove from the stove, drain off the excess water, take a fork and fluff the rice so you will have nice separate grains. Keep the cooked rice aside.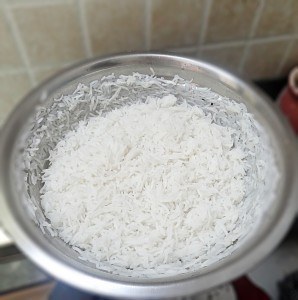 5. In a small bowl, mix lemon juice with turmeric powder and salt.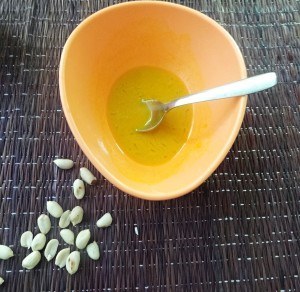 6. Now take another pan, heat some oil and add the mustard seeds and dried red chilli. Once the mustard seeds start to pop, reduce the heat to low flame and add soaked and drained dal and lemon juice mixture. Simmer for 3 minutes, stirring occasionally.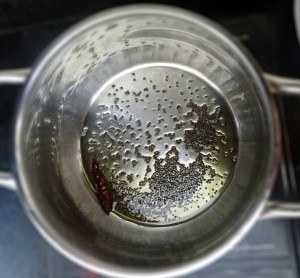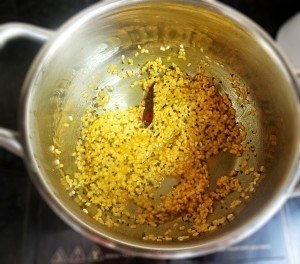 7. Add the cooked rice along with ginger and chopped green chili (if using). Stir gently for about 1 minute.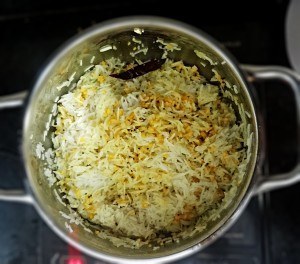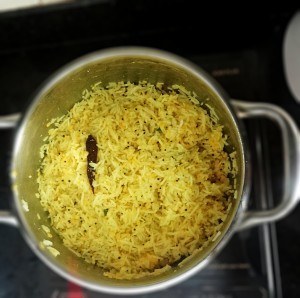 8. Garnish with fresh coriander leaves and unsalted peanuts. Your lemon rice is ready to serve!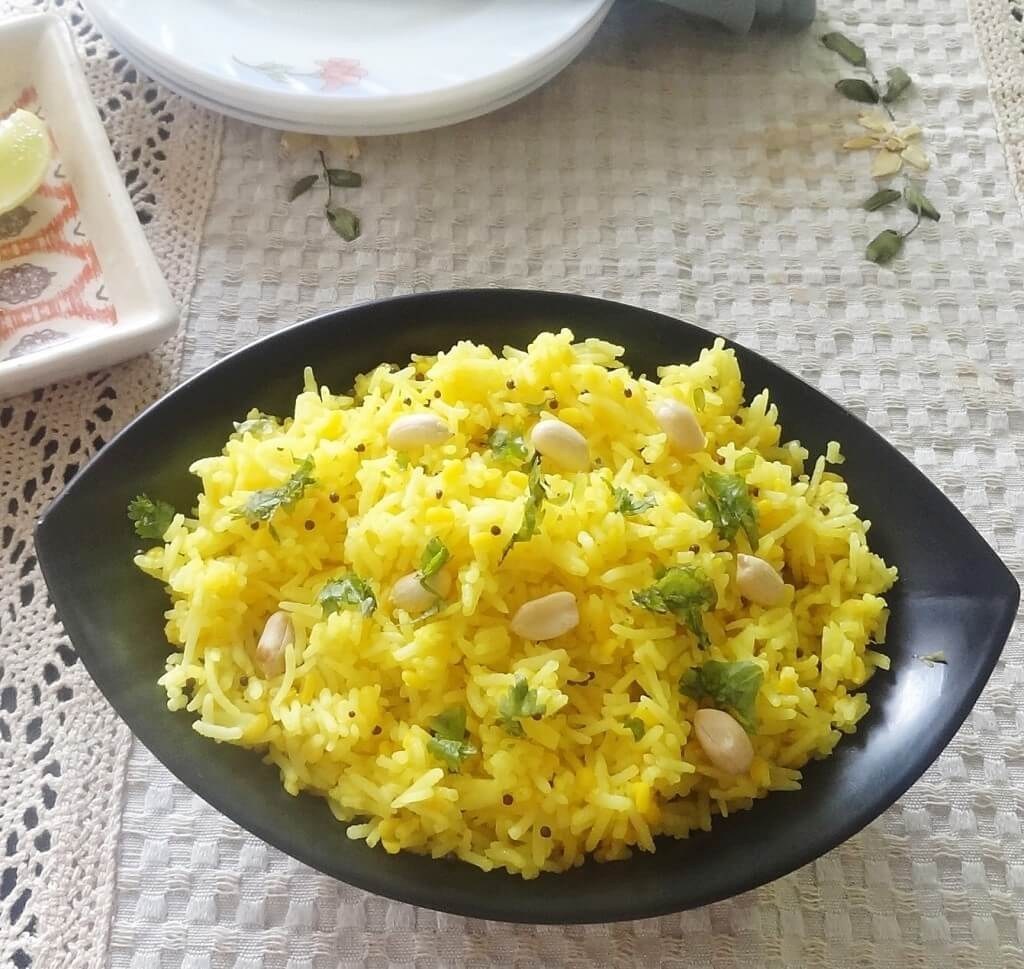 This post was created by a member of BuzzFeed Community, where anyone can post awesome lists and creations.
Learn more
or
post your buzz!