In a new (and spectacular, I might add) interview with NME, Rihanna was asked the riddle that the Great Sphinx has asked travelers since 2500 B.C.: Would she ever join Taylor Swift's "squad"?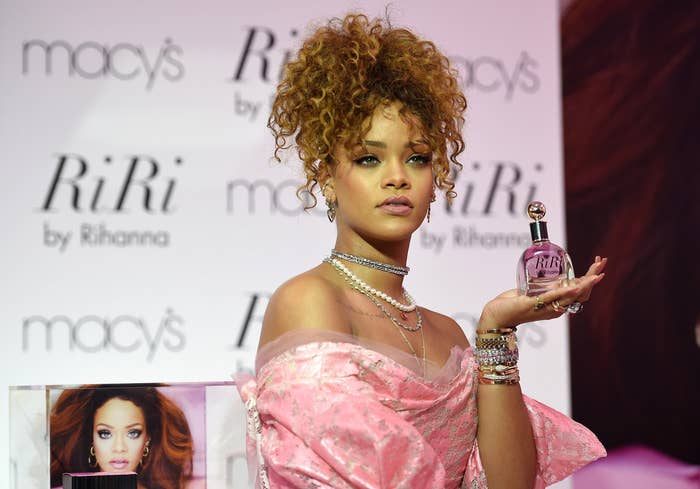 You know, the group of celebs Taylor Swift brings out on stage at her concerts.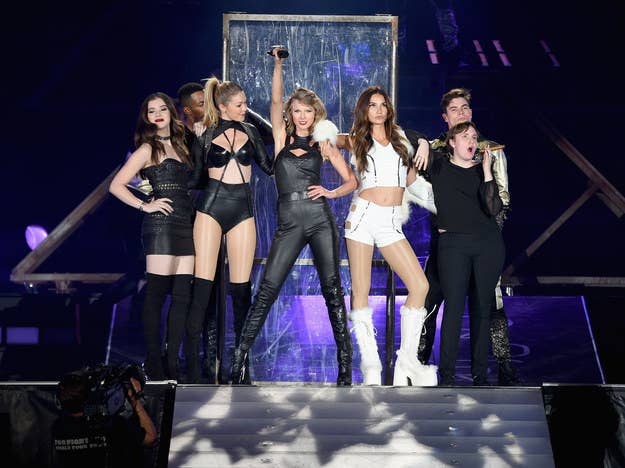 Before she responded, I'm sure Rihanna dug deep into her heart and remembered that while Beyoncé might have attended Taylor's birthday party, she did not join her squad...
I'm sure she also remembered that Nicki Minaj turned the tables and invited Taylor to her VMA stage...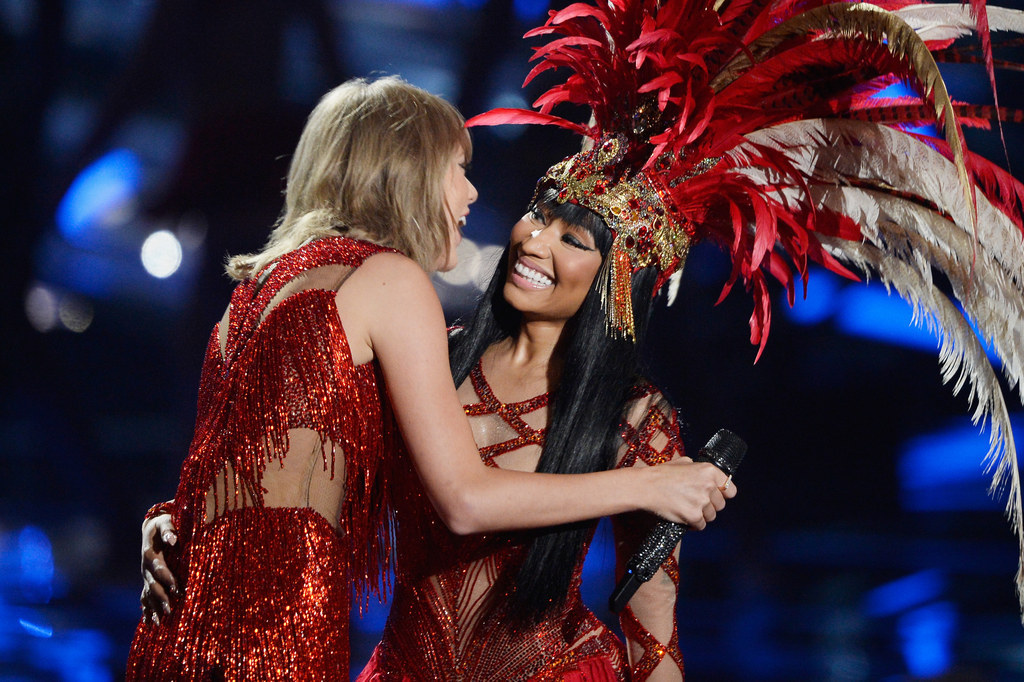 Then Rihanna delivered what might be one of the shadiest quotes in pop history:
"Er, I doubt it," is Rihanna's response when asked if she'd accept an invitation to become the latest in a long succession of artists to join Swift on stage. "I don't think I would. I just don't think it makes sense. I don't think our brands are the same: I don't think they match, I don't think our audiences are the same. In my mind she's a role model, I'm not." She adds, with a smile.
Ma.