To curb the issue of public defecation in India, lieutenant governor of Puducherry Kiran Bedi participated in a little campaign.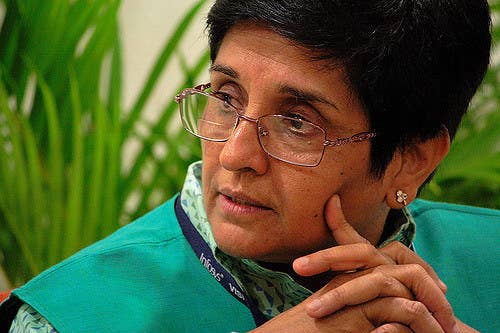 She had yellow whistles distributed to children, to blow when they see someone defecating in the open...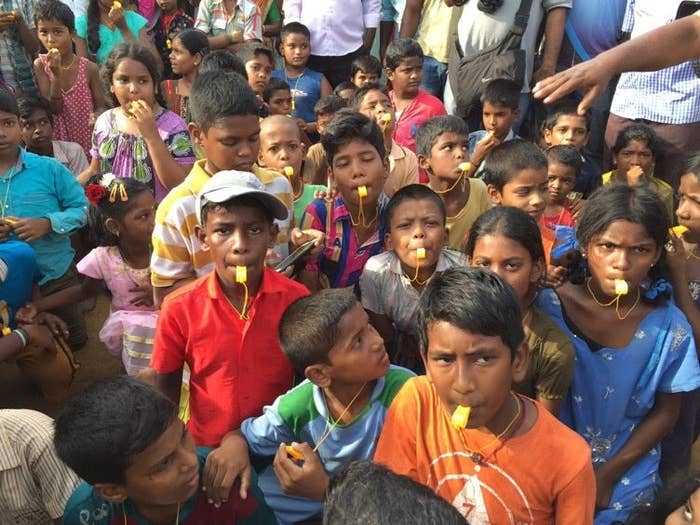 ...And, uh, also distributed THESE T-SHIRTS FOR THEM TO WEAR, WHICH READ "MAIN KHULLE MEIN TATTI NAHI KARTA".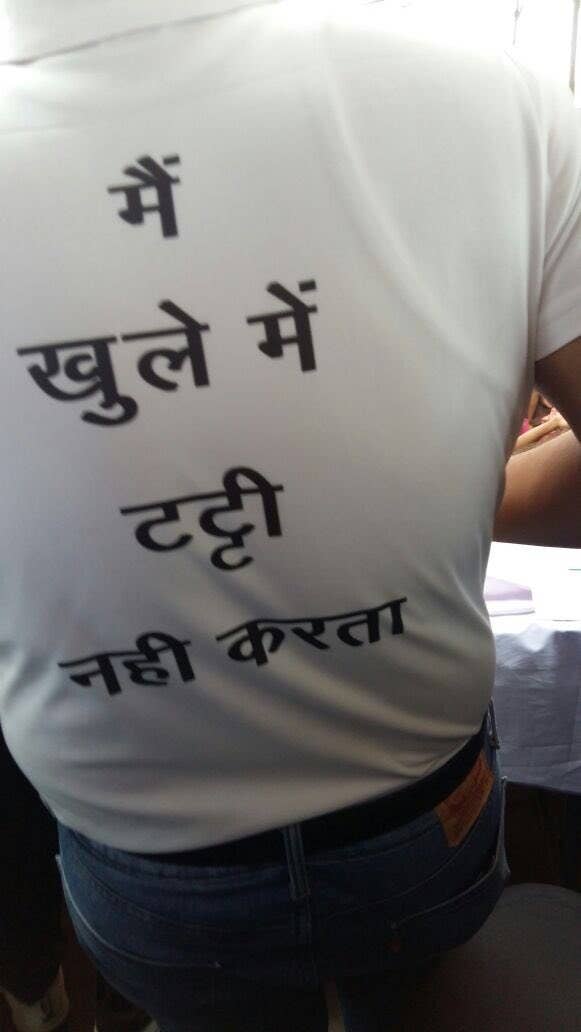 NO JOKE, she tweeted about it this morning, thanking the Indian Administrative Services for helping.
Where can I order this shirt, Ms Bedi? Asking for a friend.