25-year-old Pakistani composer, musician and artist Usman Riaz is working on what will be Pakistan's first hand-drawn anime film, and it is called The Glassworker.
Riaz is the youngest TED Senior Fellow and is currently studying at Berklee College of Music. He's a huge Studio Ghibli fan and has covered their music before as well.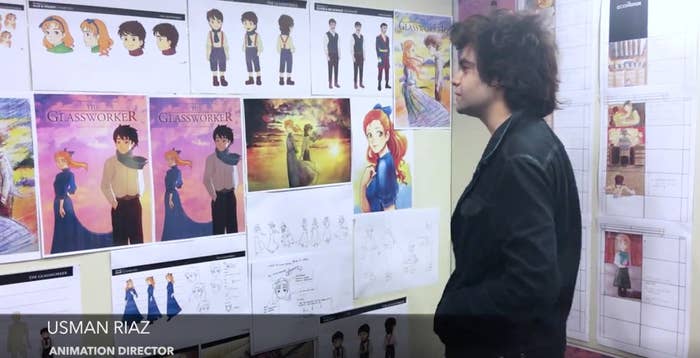 The film is a coming of age story of a boy called Vincent, who learns the art of glassblowing in his father's glass shop.
Vincent falls in love with a girl who visits the glass shop frequently. The film revolves around the subtle complications of their lives as they grow old.
Riaz, who is considered a Pakistani musical prodigy, has composed the music for the film himself as well.
He's hoping to hit his Kickstarter goal to make the full film, which is expected to be 40-50 minutes long.