"Hum Dil De Chuke Sanam" opens in the populated AF haveli of stuck up, mega-principled classical musician Pandit Darbar. Everything here is as Gujarati as it gets.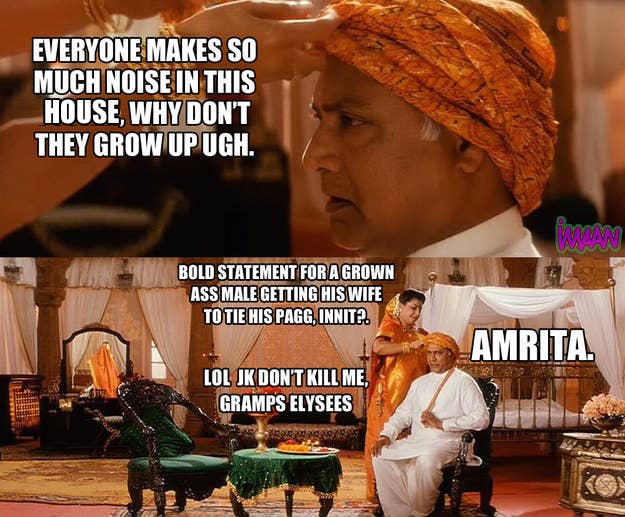 Italy-return music enthusiast Sameer is making his way to the haveli to learn from Pandit Darbar. He's, uh, walking through the desert, for some reason. Dude has some serious issues because he literally believes the weather is his dad.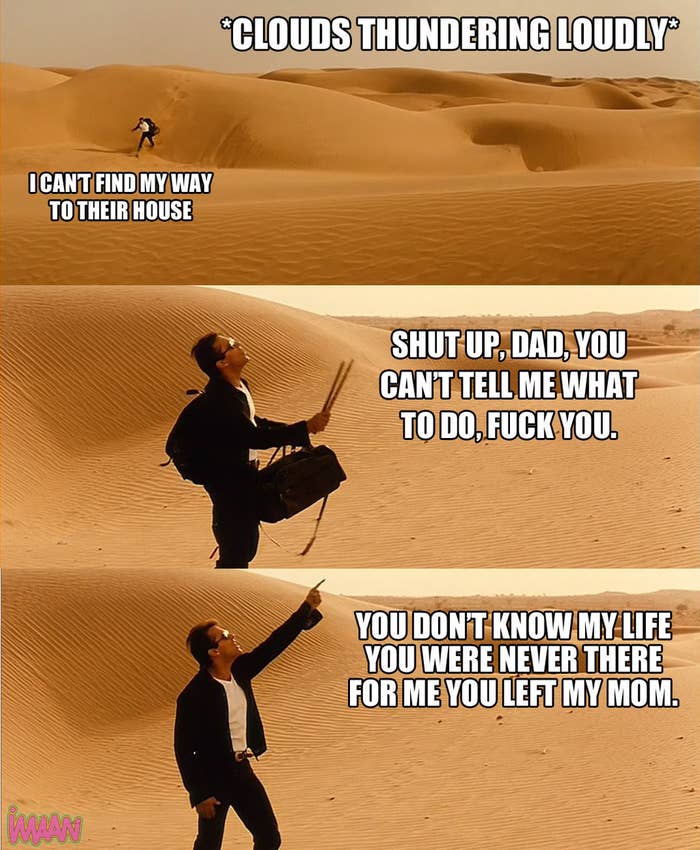 Lucky for Sameer, he's going to fit right in with the entire Darbar family because everyone is at least 10 times more mental than he'll ever be.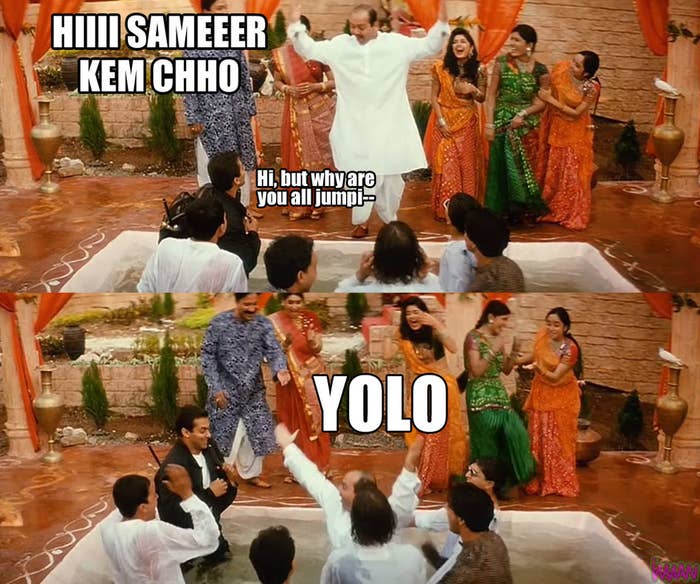 Sameer is supposed to stay in Nandini's room. She's the Pandit's darling daughter. She hates the idea of giving up her room, but Sameer's so damn charming, he literally greets her with a "kem chho?" and she falls for him.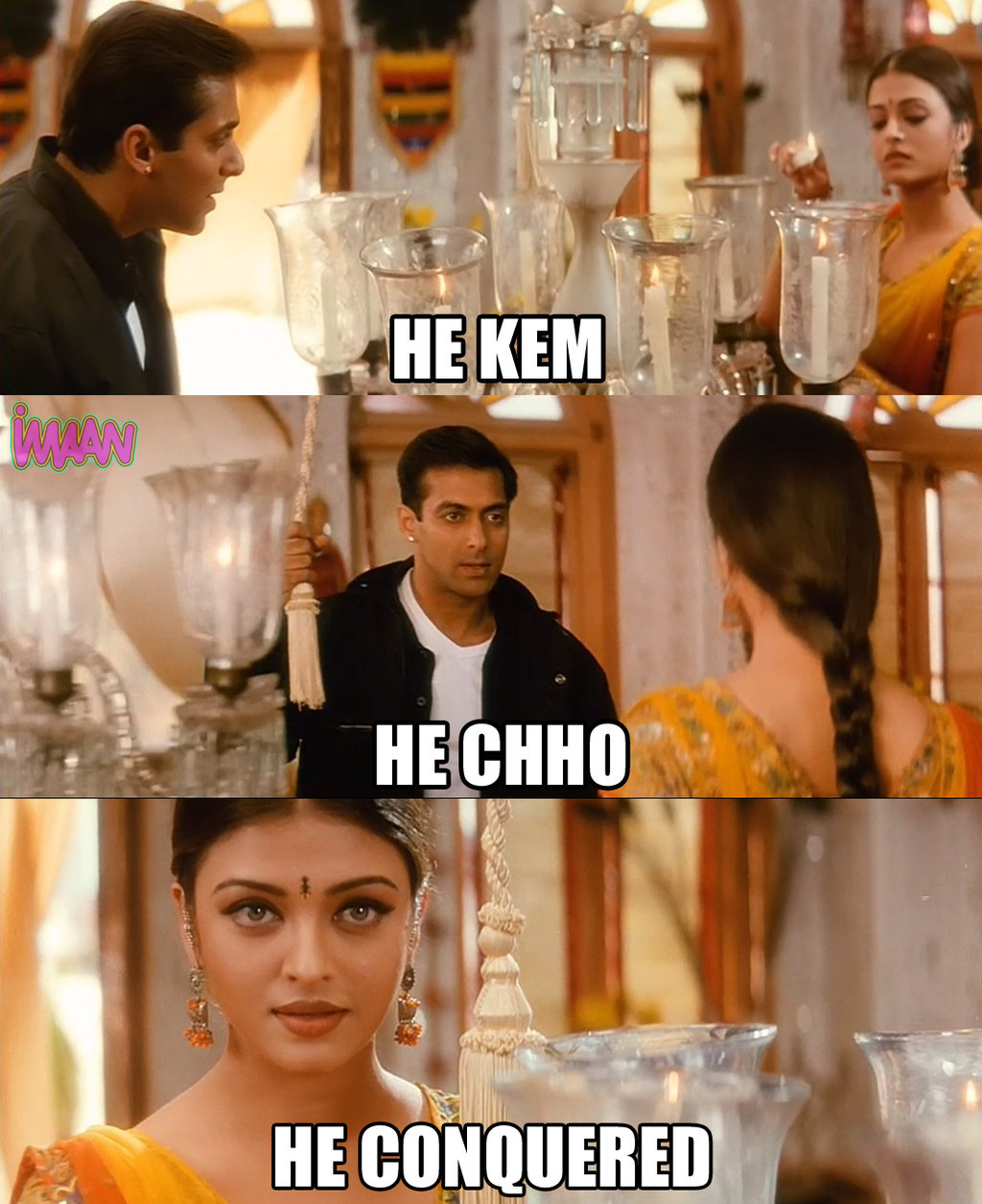 Nandini and Sameer bond over fart jokes and shared interests like music and art.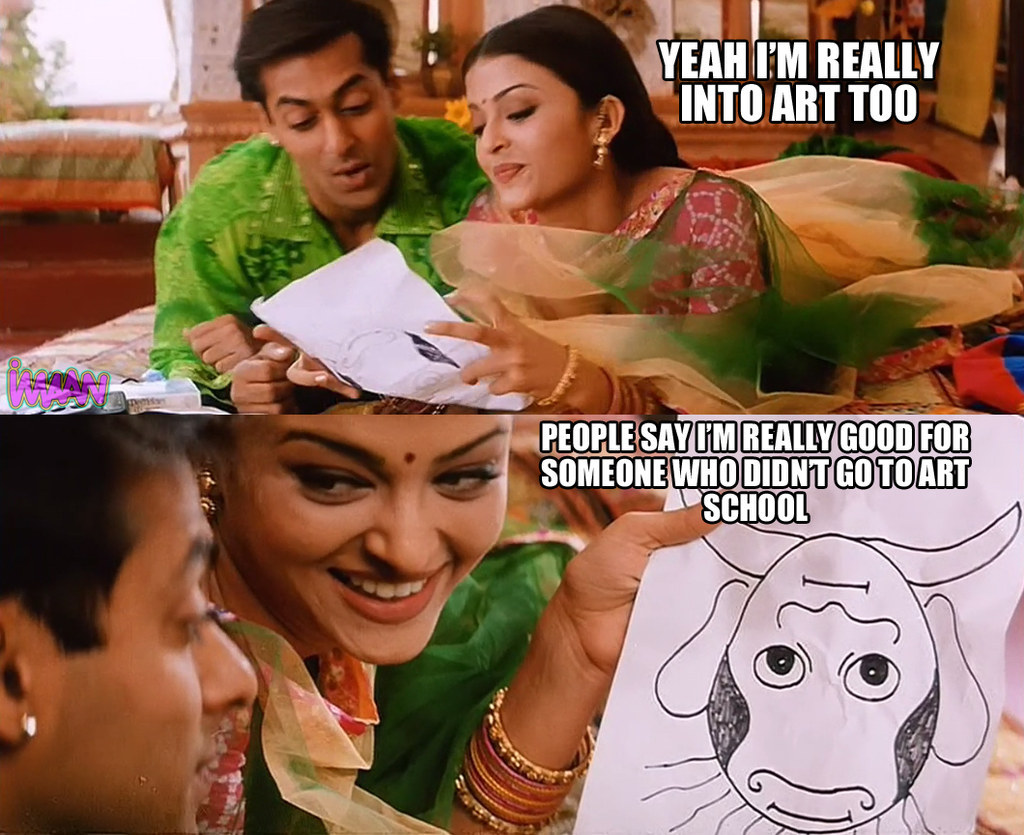 Pandit Darbar puts Sameer to a sudden singing test at the breakfast table, so he can decide whether he wants to teach him or nah, which is ball-breakingly stupid because he already allowed him to live in his house for the entirety of his stay in India.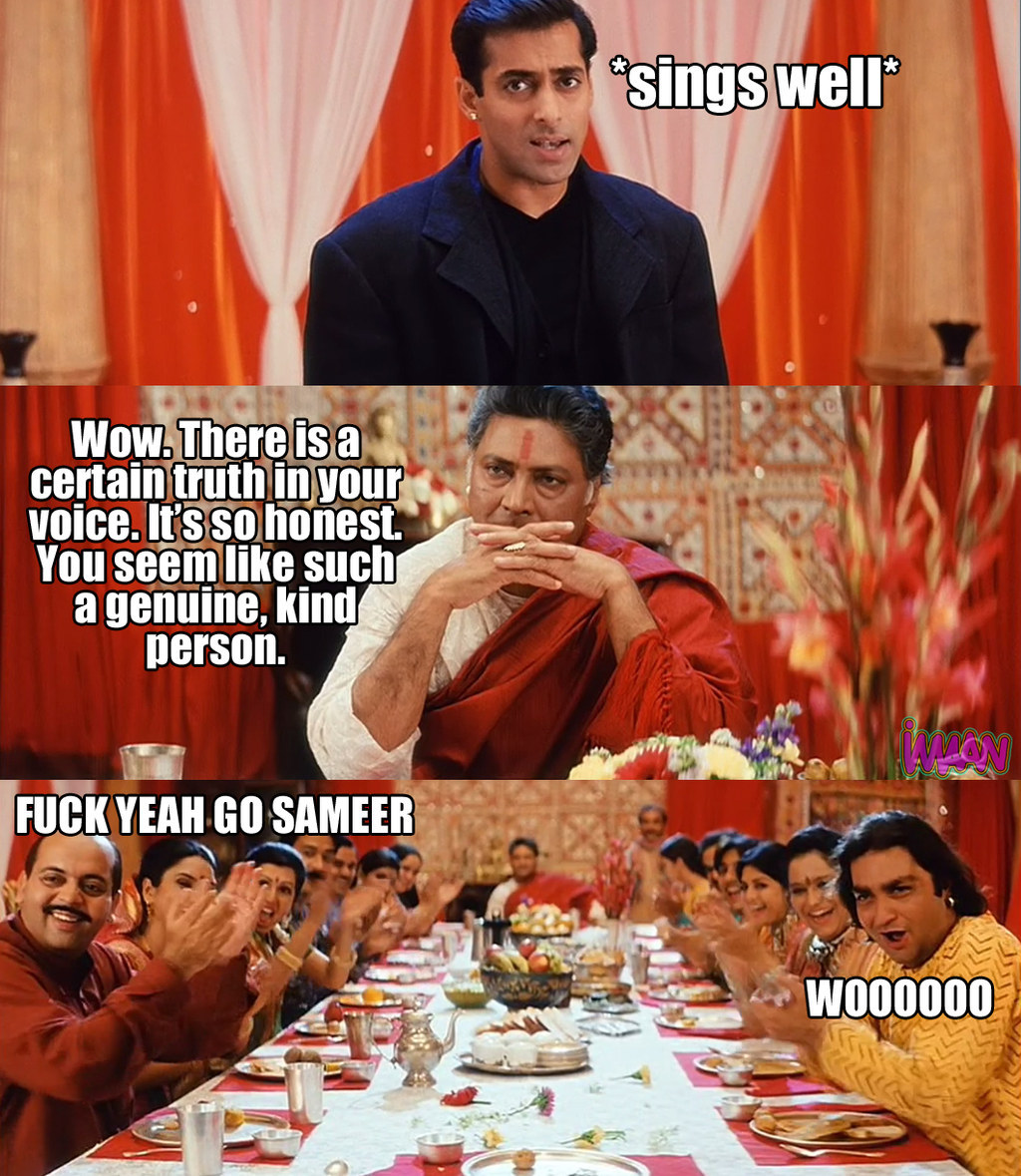 A few weeks in, Sameer has already won all 5,300 members of this family over, with his shit-laden humour.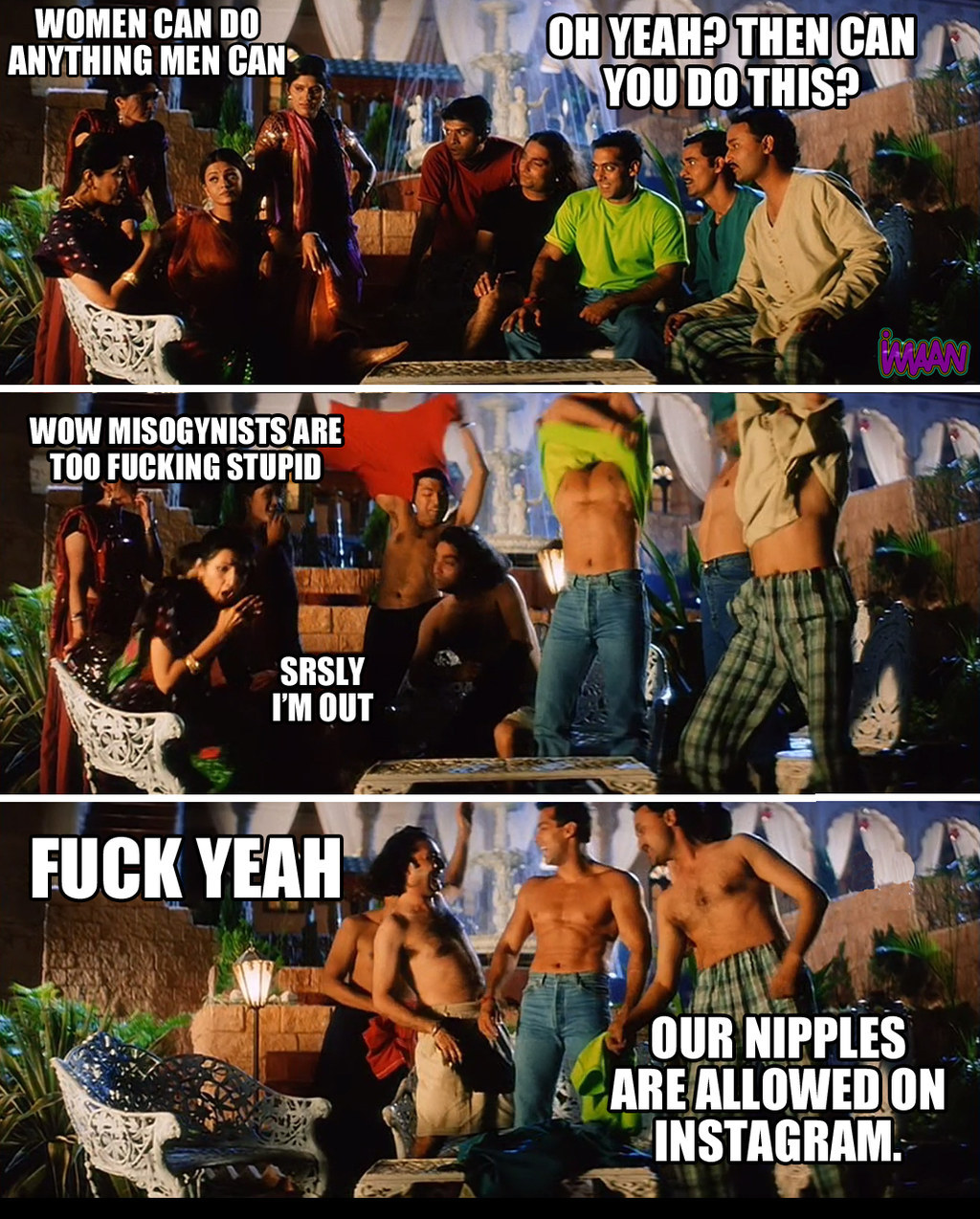 At a family wedding, a contender steps forth to marry Nandini after watching her dance. Meet Vanraj, a super rich lawyer who I can best describe as a "stupid asshole".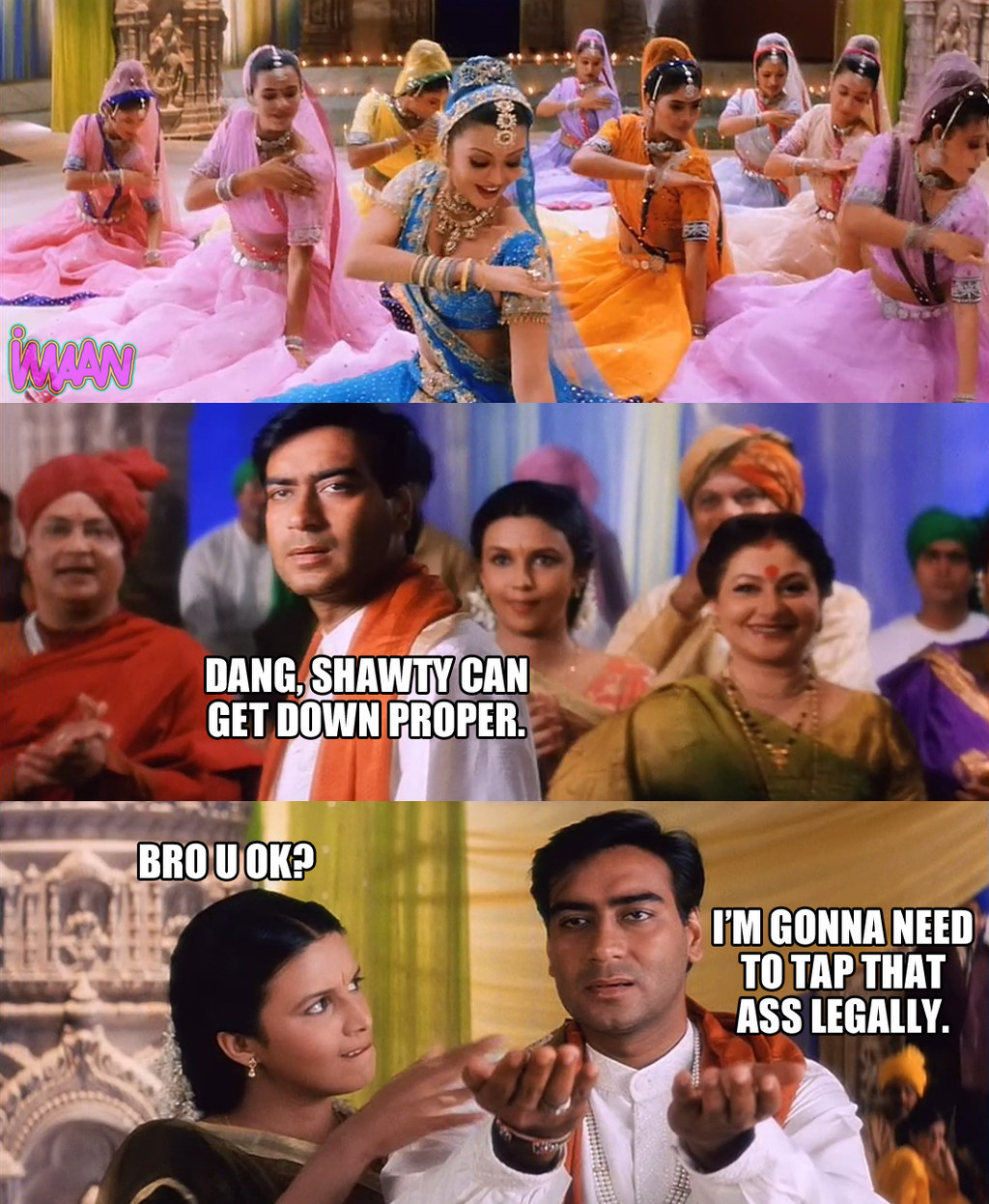 His family applies for Nandini's rishta and without even letting her know, they fix a wedding date.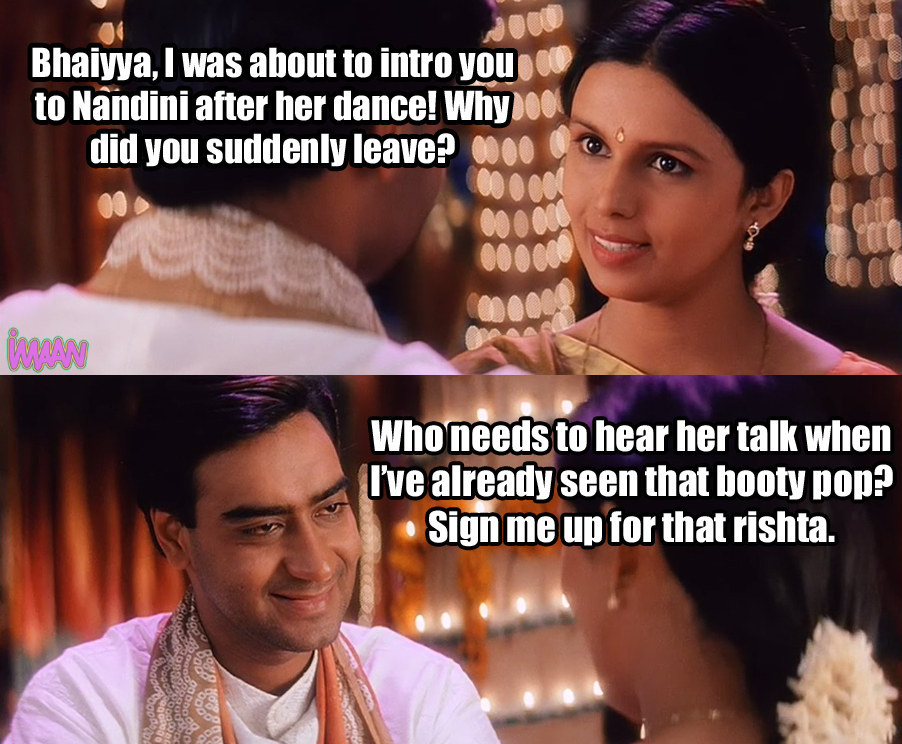 Anyway, here's a small example of how deeply ingrained misogyny is in this house. Pretty cool reflection of how the patriarchy has normalised itself for women in our society.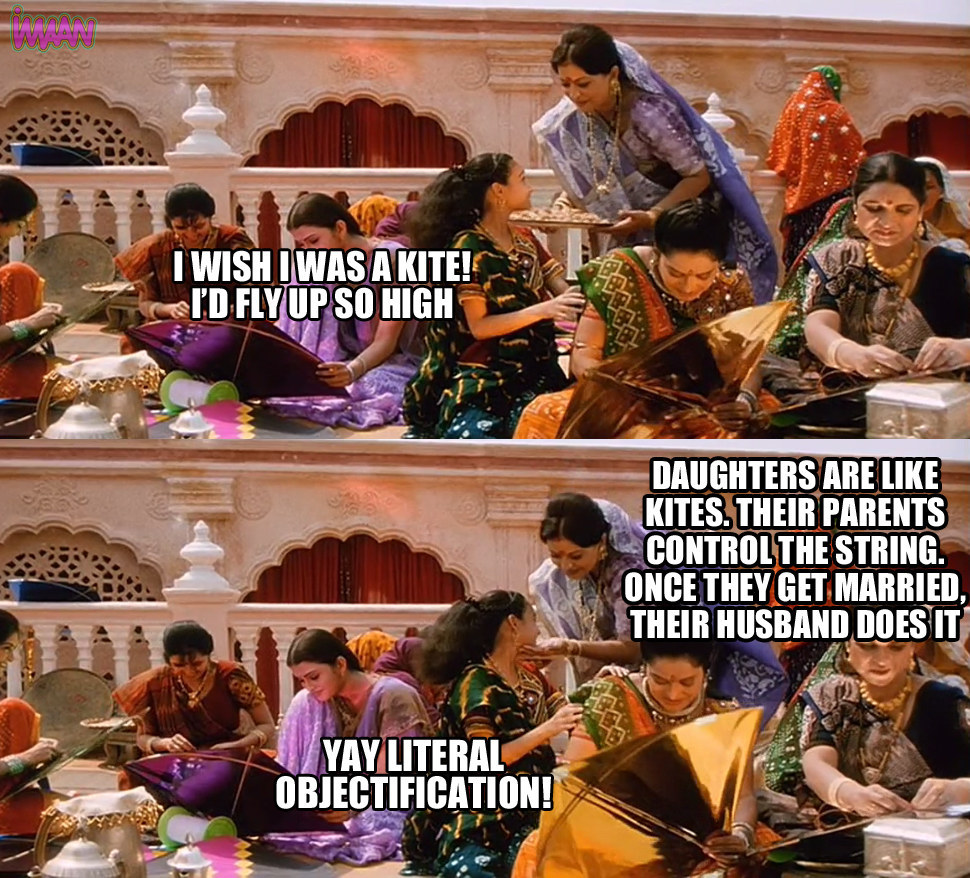 Meanwhile Sameer is busy sexually harassing Nandini, and when she slaps him to object, he throws bitch tantrums like this.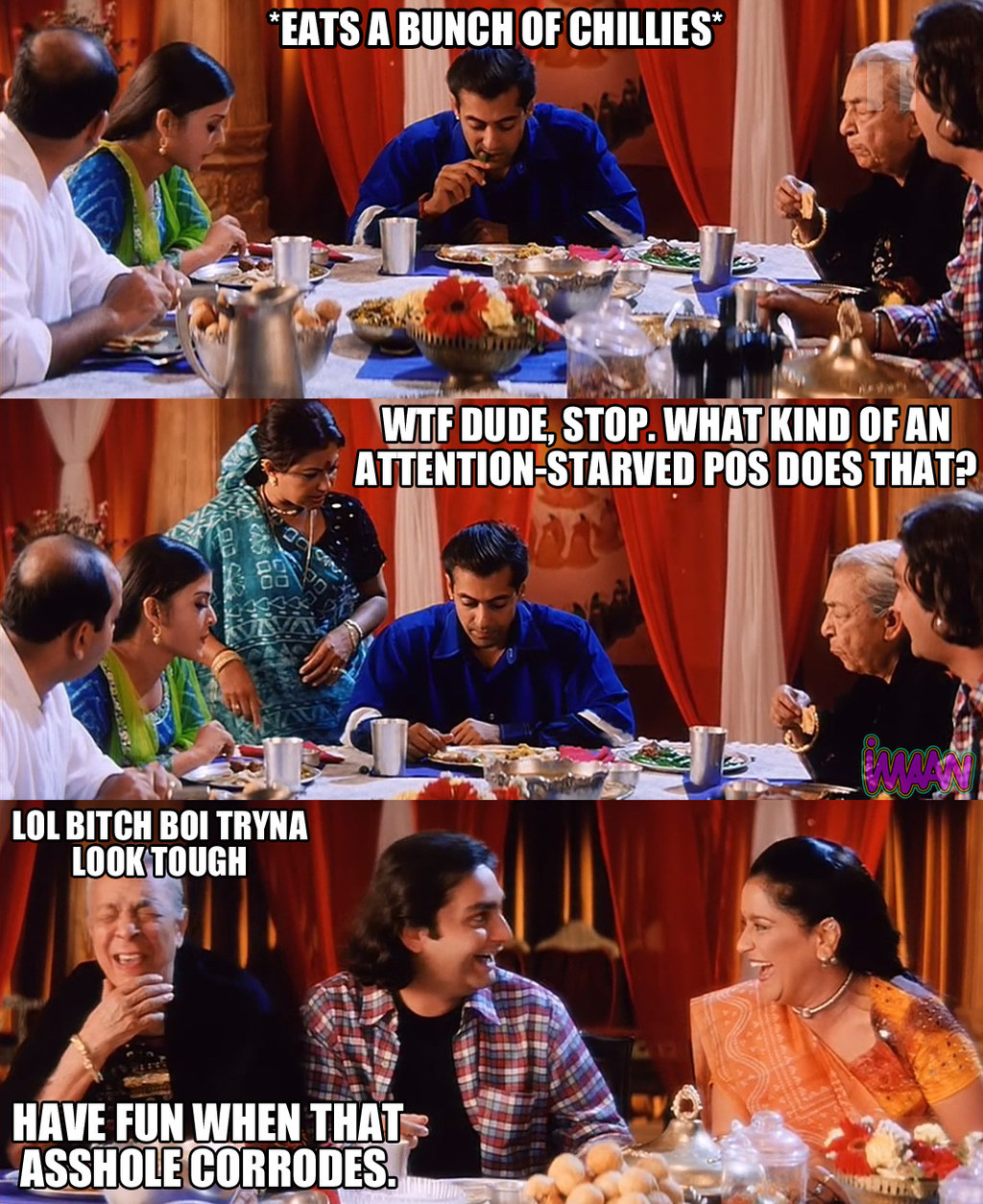 Kundalis have matched and a wedding date is fixed, but Pandit Darbar's principled head must remain lodged in his own asshole, so he puts Vanraj to a sudden singing test too.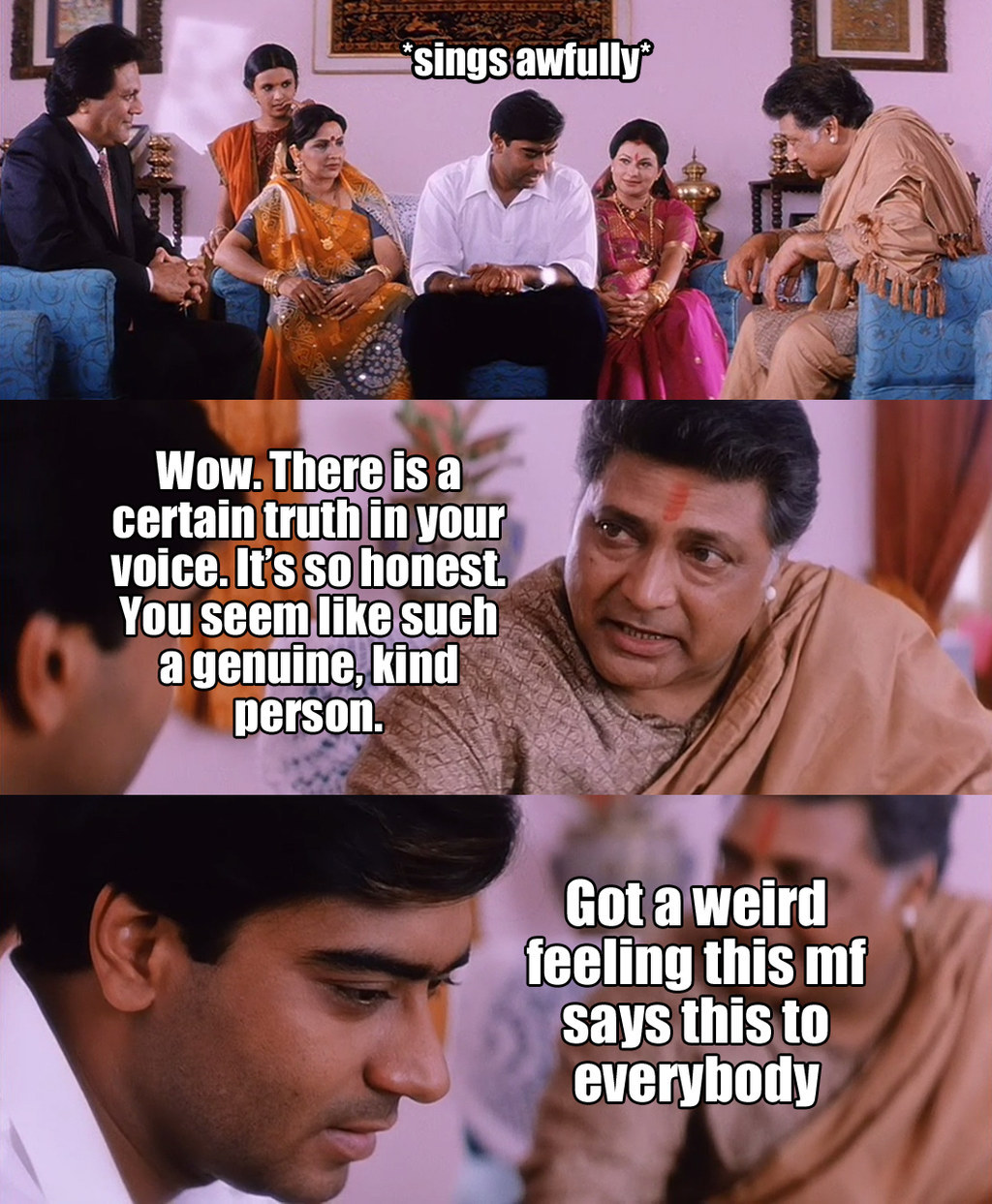 But shit doesn't go down smoothly. Nandini's newly married cousin leaves her husband and runs away. Taking advantage, her evil aunt decides to expose her blooming romance too. #becausewhynot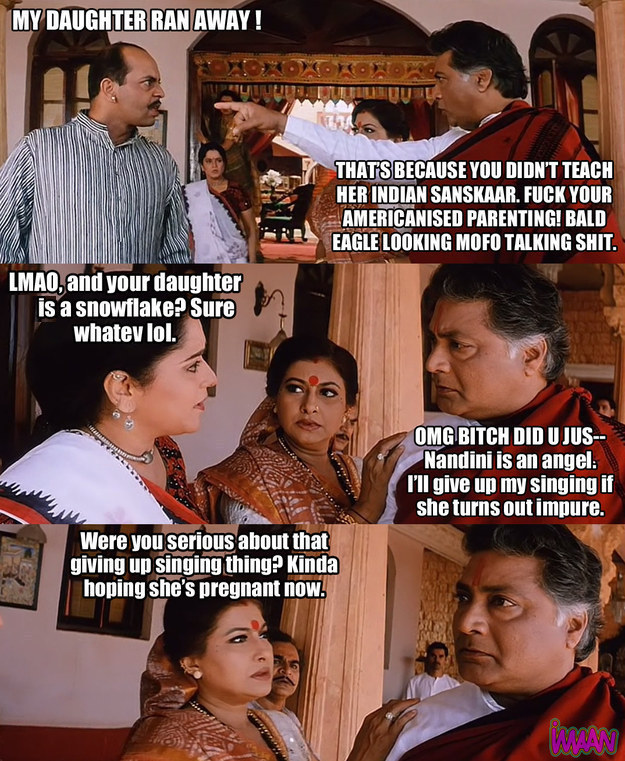 Dad has to give up singing. Nandini's attempts to convince everyone fail. Sameer is told to leave the haveli at once.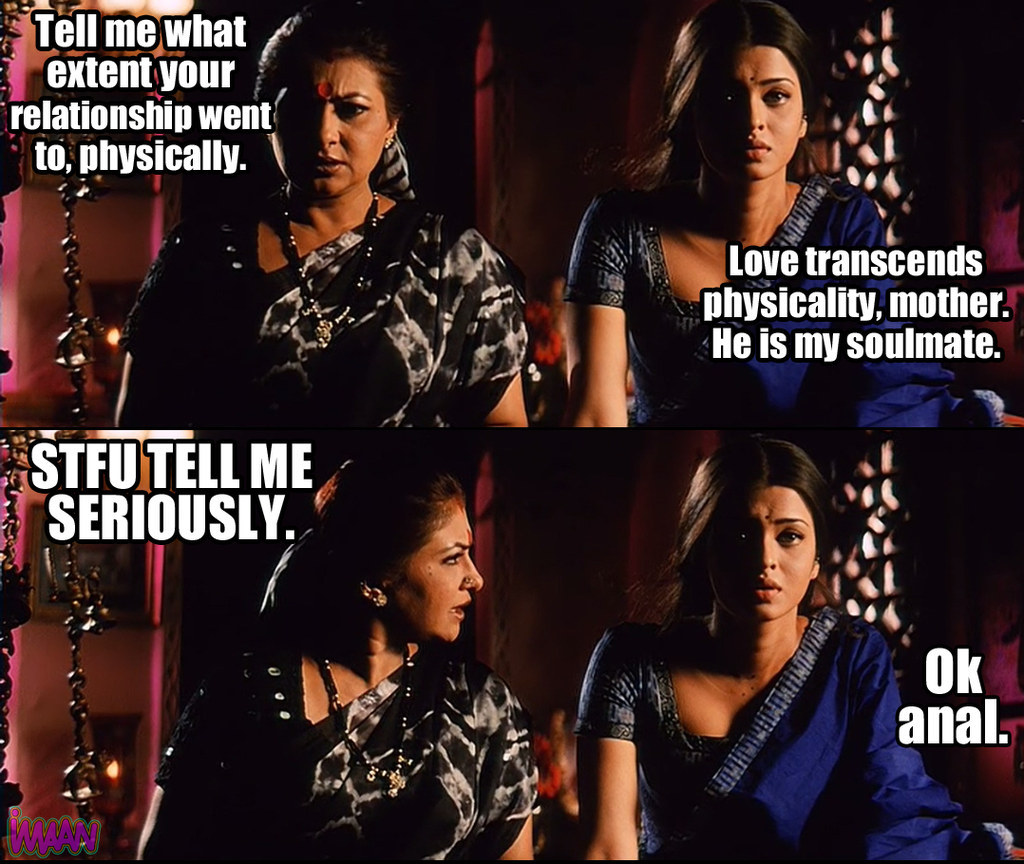 Despite how broken he is, Pandit Darbar meets Vanraj's fam with a happy face. The wedding commences.
Nandini goes mega KLPD on Vanraj on the wedding night because she's pissed AF.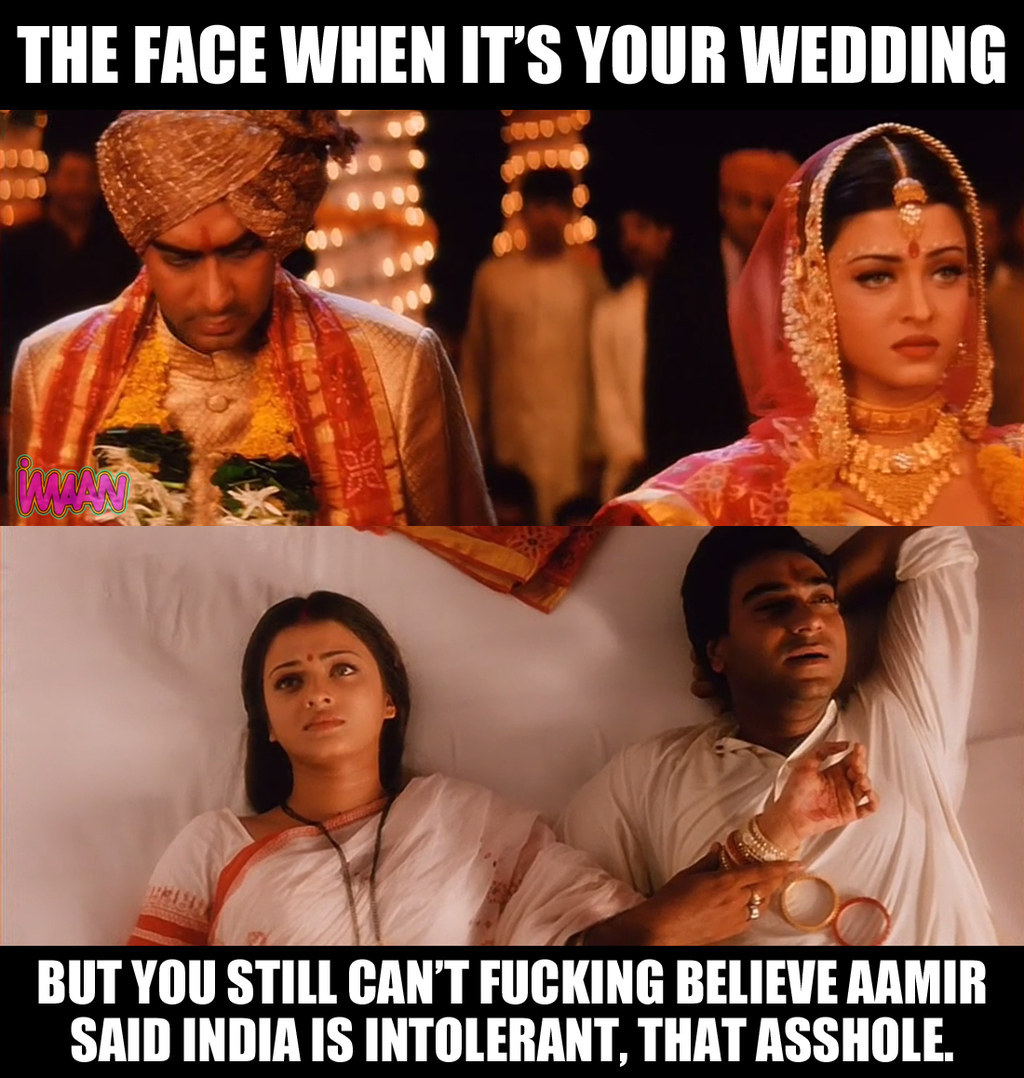 But they make sure the family doesn't find out about their unconsummated marriage.
Nandini finds letters Sameer had been writing to her all along, but she gets caught by Vanraj.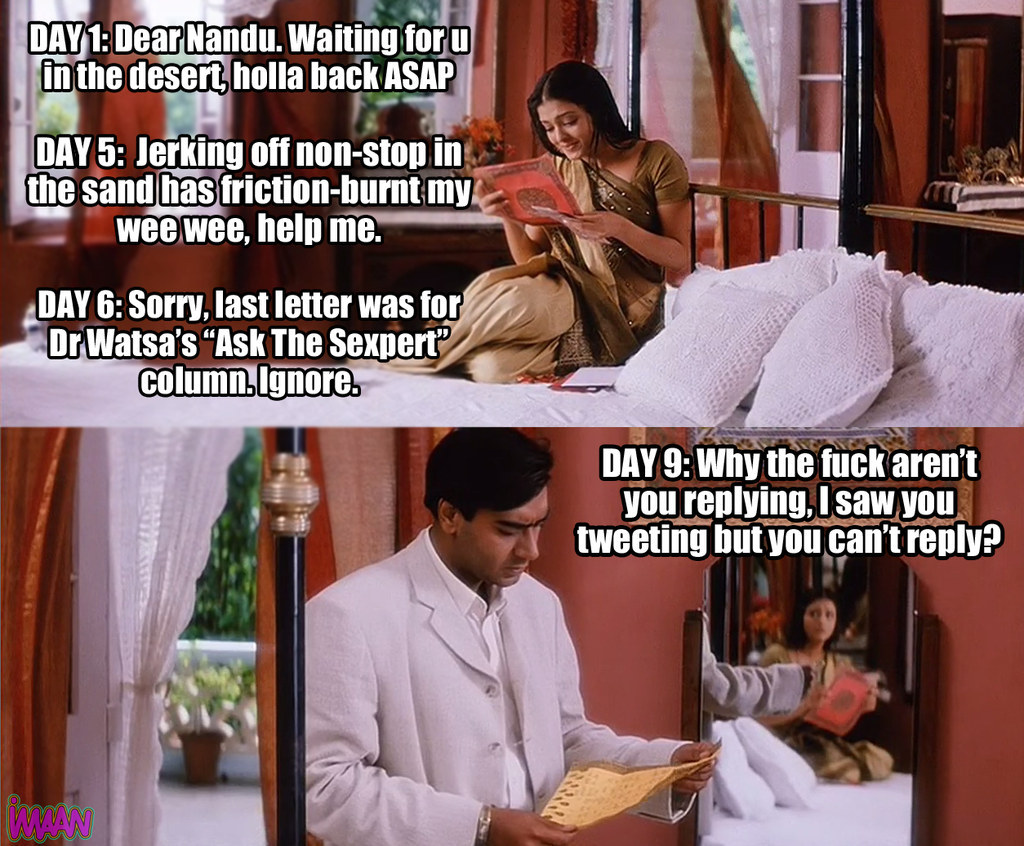 Vanraj offers Nandini help to find Sameer. Dude invests his time and money to take her to Italy. All for nothing? Hmmmm I'm skeptical.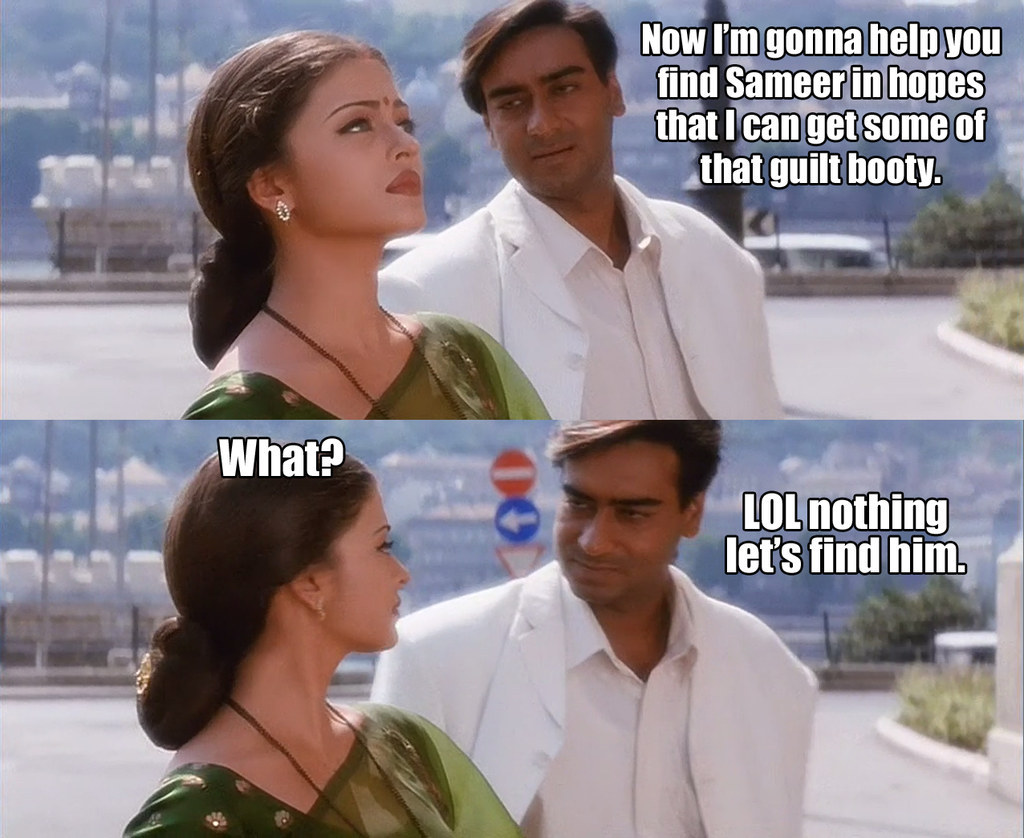 Nandini remains an unbearably stubborn asshole who creates drama throughout the trip.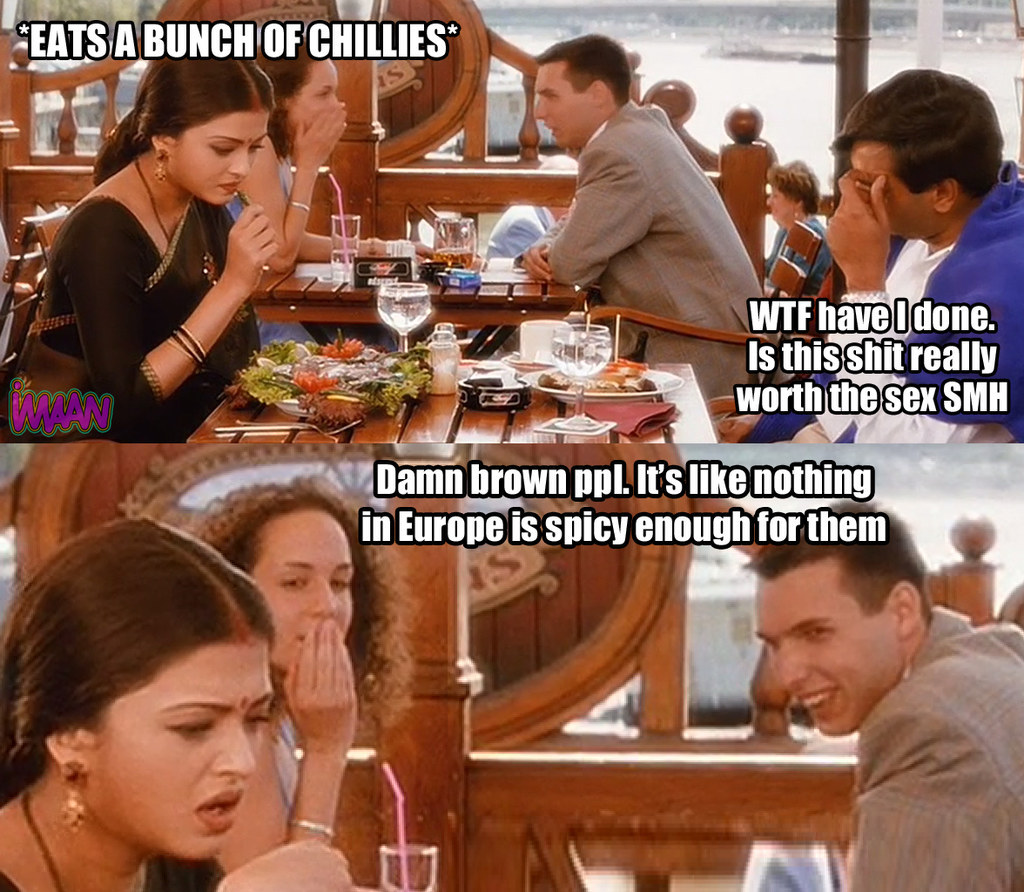 Vanraj is kinda done with her shit at this point, but they're trying to be friends.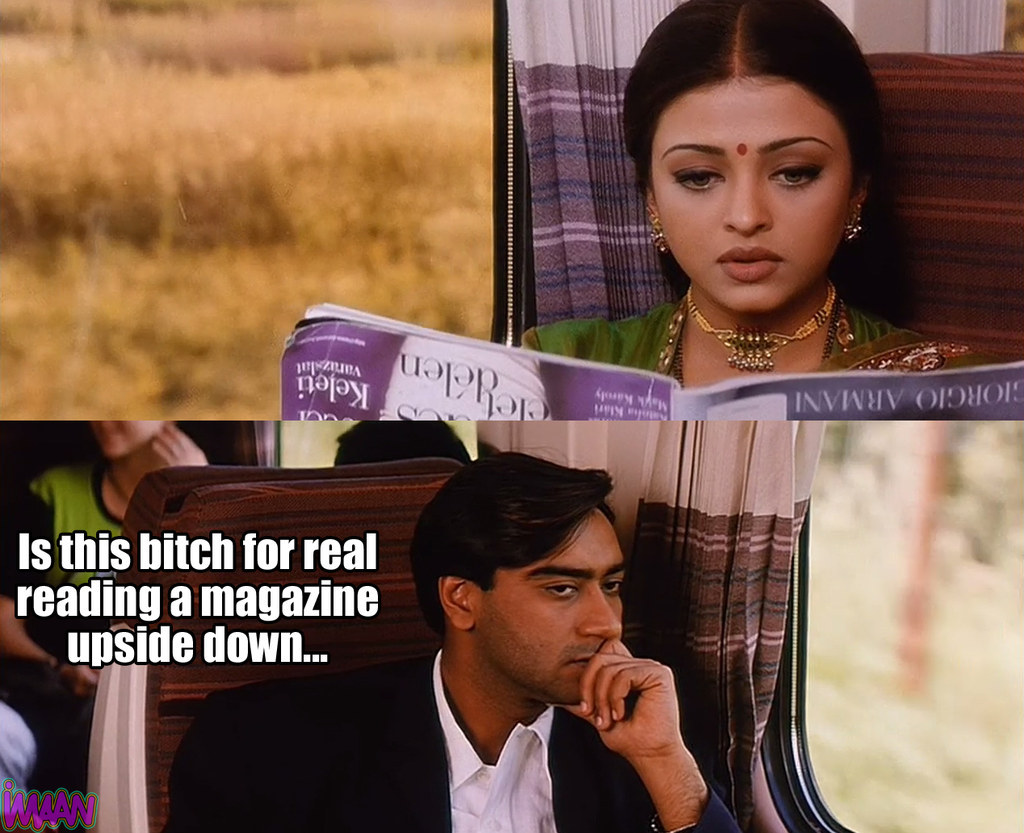 Many times, they almost meet Sameer. Almost. But it's like it's the year 1748, because Nandini has NO photos of Sameer.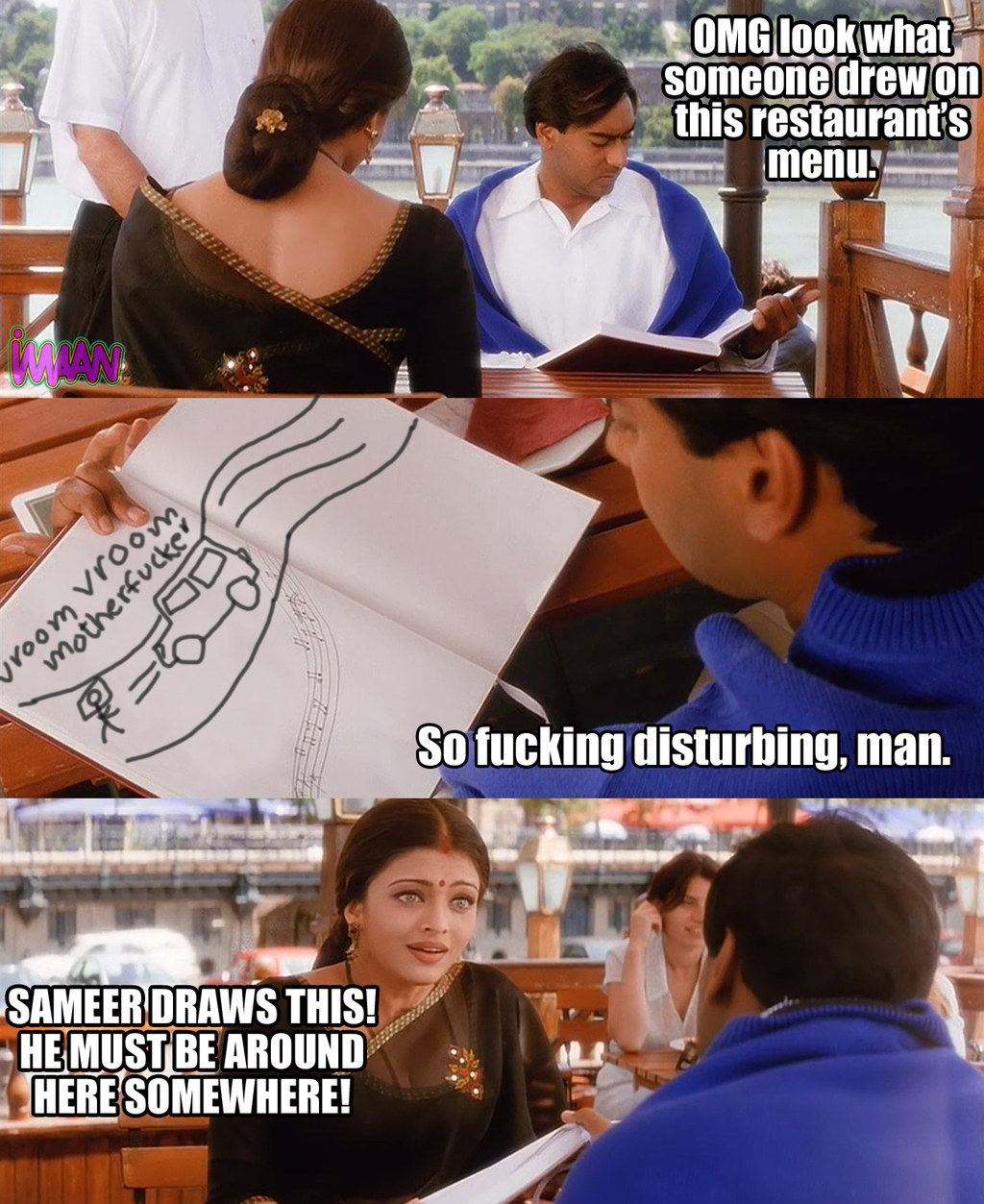 Vanraj even drinks with him once without recognising him I MEAN COME ON, THIS MOVIE IS JUST DRAGGING IT. How do you drink and chill with a guy without even asking his name?
But anyway, they do locate his mother eventually, who tells them his whereabouts, and that he's performing in the biggest musical show of his life soon.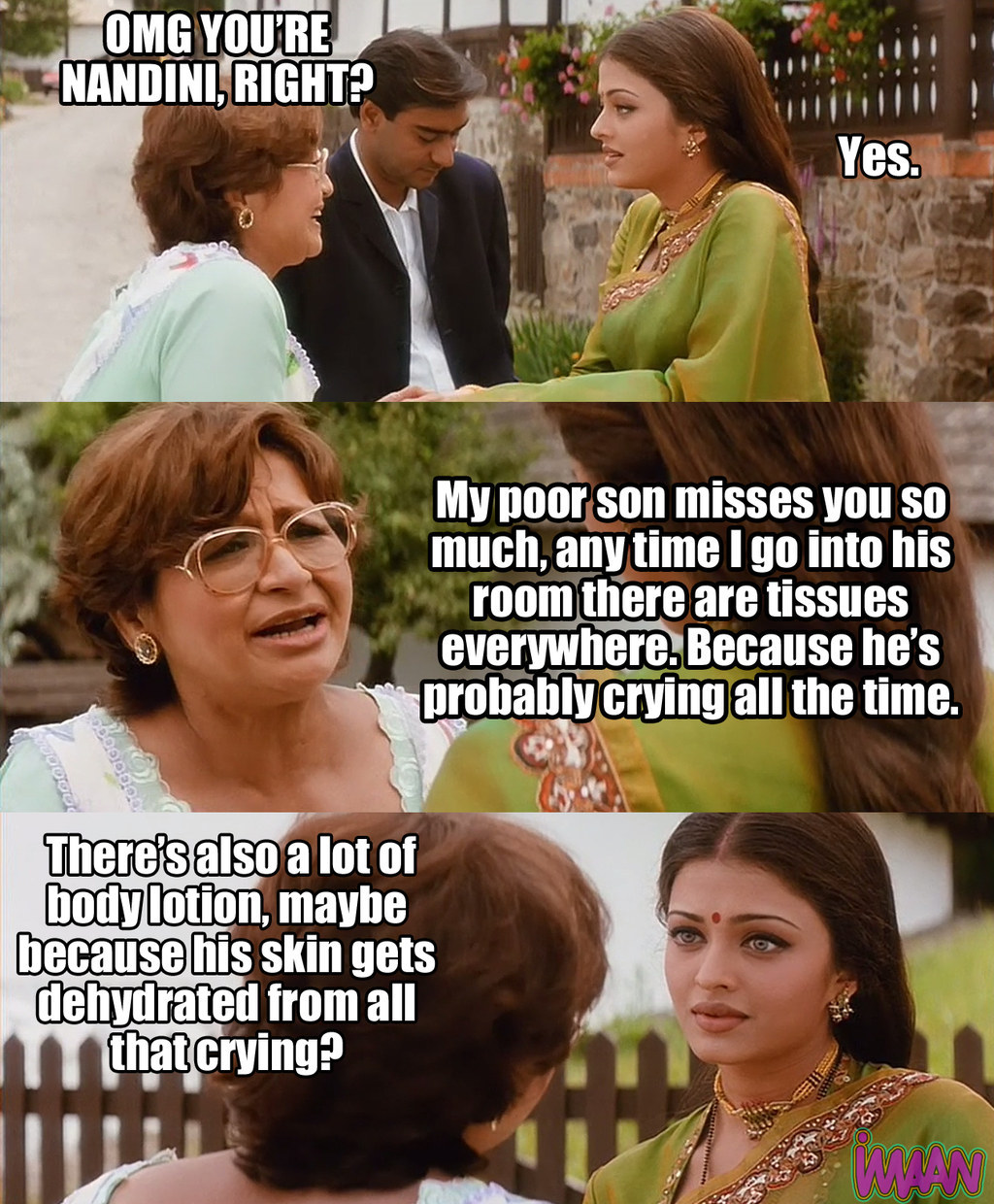 Vanraj takes Nandini to the show, where they split.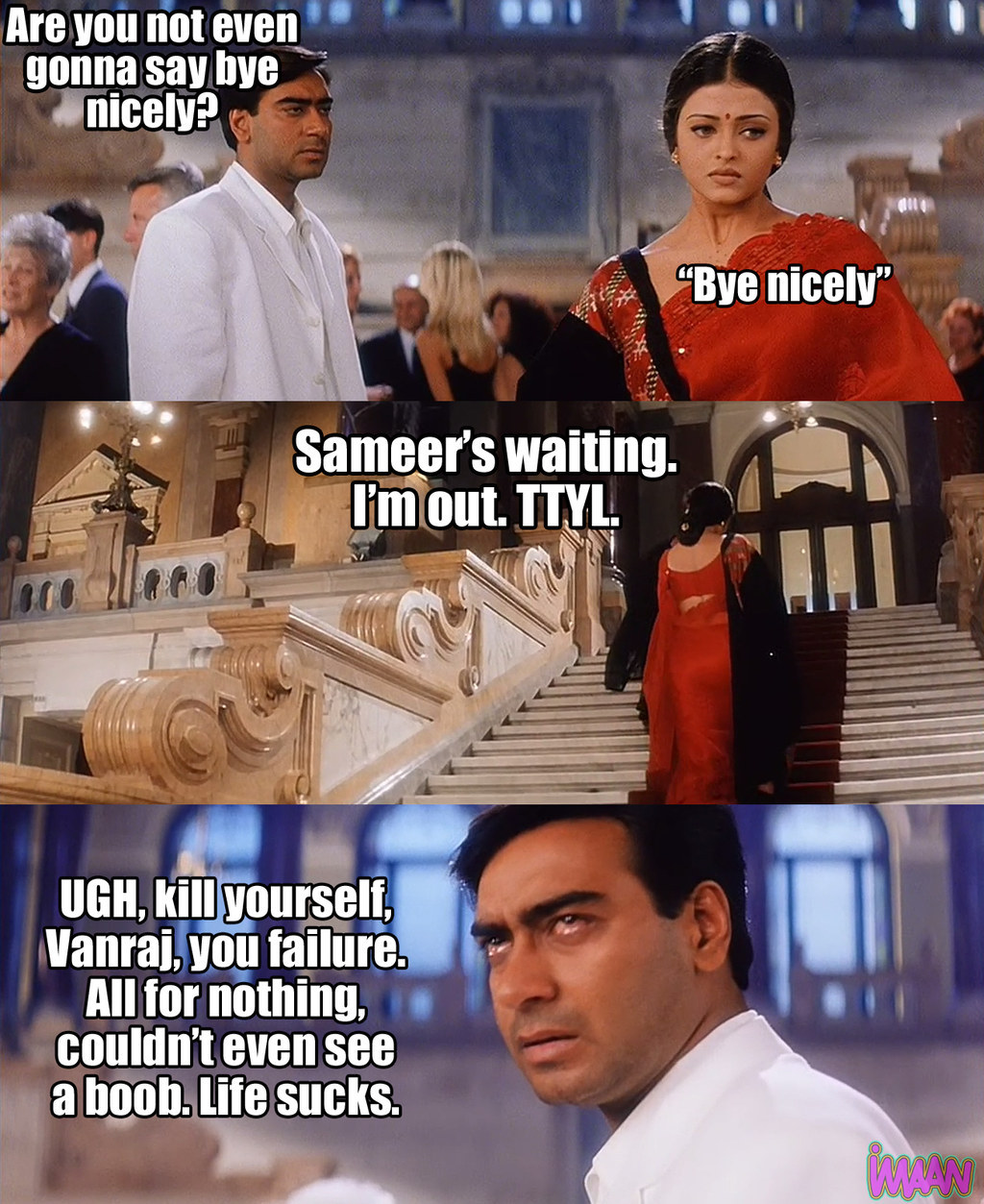 Nandini fiiinally meets Sameer, but she realises that for ~some reason~ she's no longer in love with him.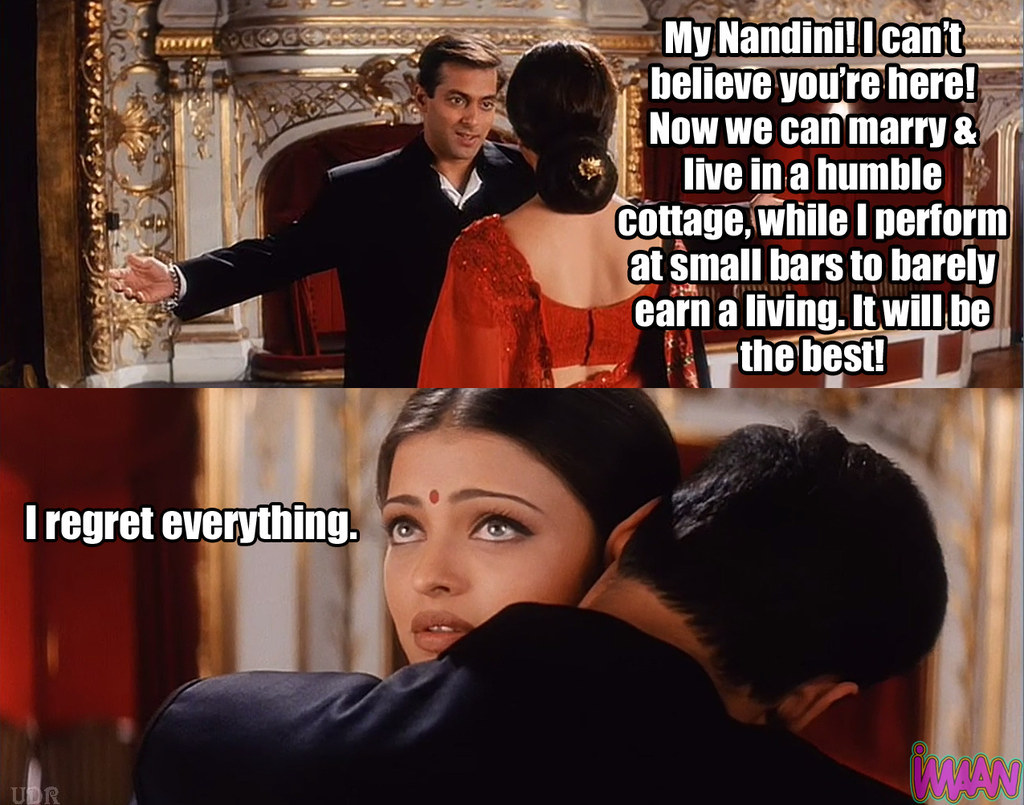 So Sameer is broken down a second time, and Nandini goes back to settled lawyer hubz Vanraj.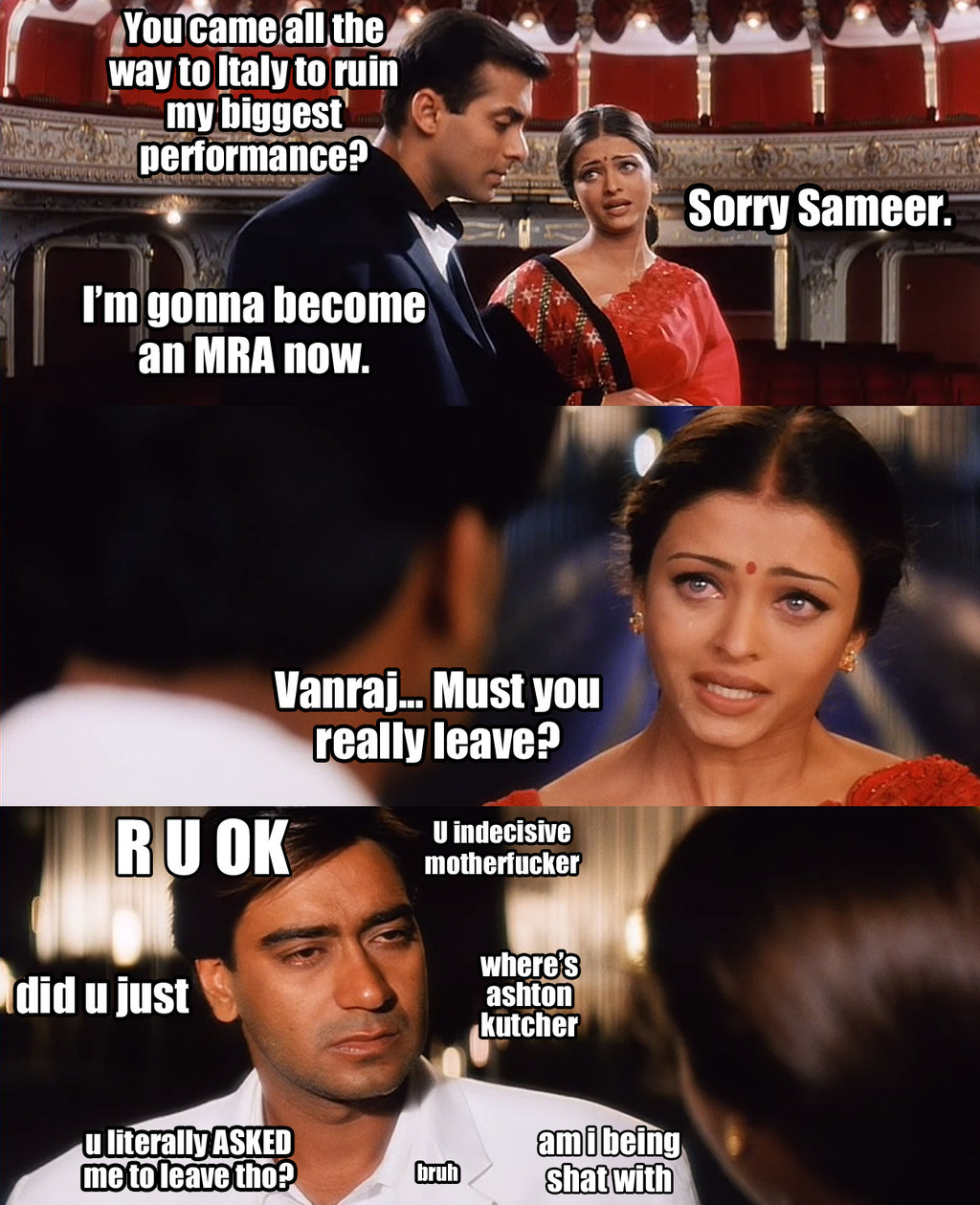 And with the blessings of god and better decisions, they start a beautiful new life. Aww. 💕💕💕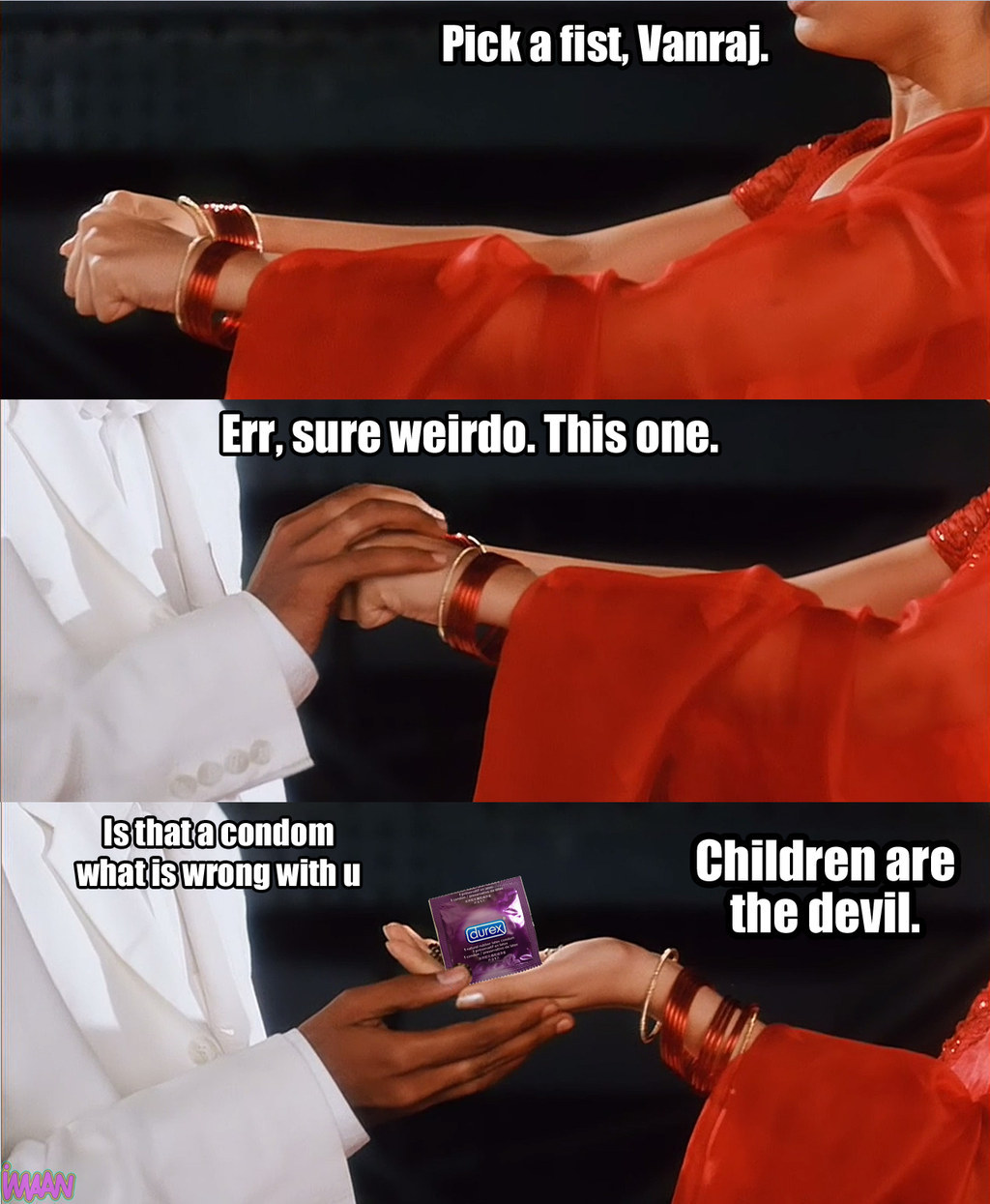 Moral of the story:
Sit down for, like, one hour and make up your mind instead of wasting time and money on impulsive decisions FFS.
Follow BuzzFeed India on Facebook: