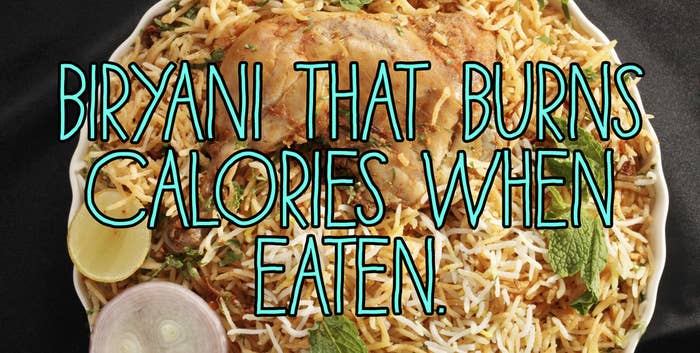 1. Biryani that burns calories when eaten.
2. In fact, calorie-burning rice entirely. Rice = <3
3. An app that designs desi clothes to send to your tailor.
4. Shower gel that magically epilates body hair from the root.
5. Brow gel that will have your brows stay in place for six months.
6. Bras that feel like you're wearing nothing.
7. Chaddies that feel like you're wearing nothing.
8. In fact, full clothing that feels like you're wearing nothing because it's so fucking hot out here.
9. Dispensers full of these clips in every facility.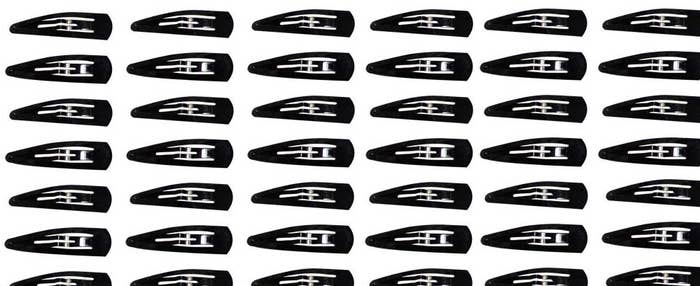 10. A bedside table lamp that also dispenses chai.
11. A bedside table lamp that also dispenses chai, AND has options like doodh patti, cutting, kadak, sada.
12. Self-cleaning dupattas, scarves, hijabs, and abayas that preserve the food you drop into them so you can snack on it later.
13. Kohlapuri chappals that never break, like, ever.
14. Dust-phobic foot lotion. Period.
15. Foundation that doesn't flake, crease, or melt depending on the weather.
16. Foundation that turns your shade when you apply it.
17. A mehendi remover for when it starts looking like a disease.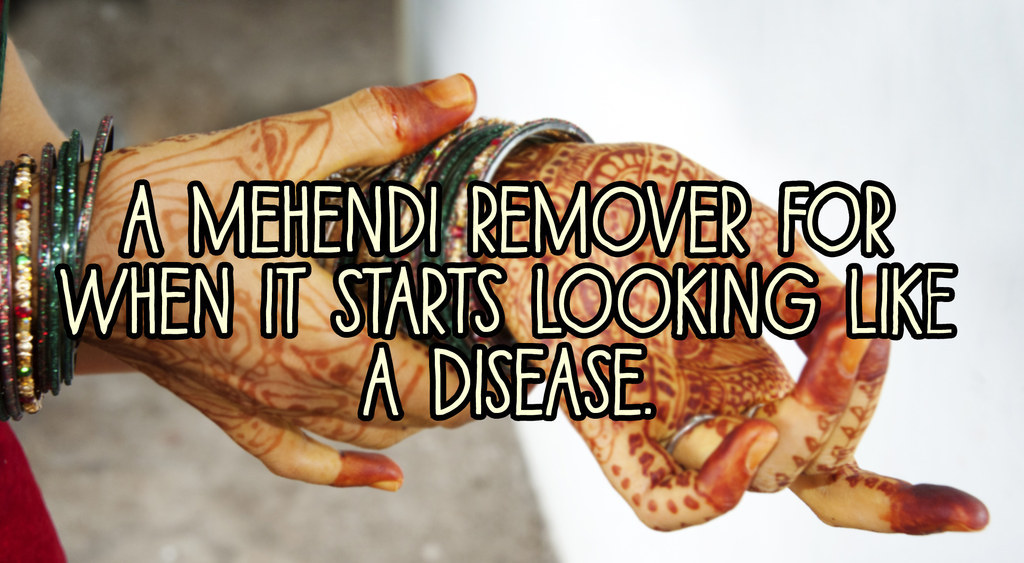 18. Instant nail grower for mid-nail bed ripping and chipping.
19. Clothing that reflects bright blinding light to bus drivers and autowallahs who check you out in their rear mirrors.
20. A box-like face unit that you can just put your head inside and it gets rid of all impurities in your skin by the end of the day.
21. Painless whitehead and blackhead removing devices.
22. Spray-on scalp de-greasers that aren't dry shampoo but actual cleansers.
23. Good old desi hair oil that doesn't transfer to your entire damn face when you put it on.
24. A YouTube beauty and make-up category with only South Asian beauty tutors.
25. Shoes that give you a pedicure while you're wearing them.
26. Sari blouses that auto-fit perfectly well once you put them on.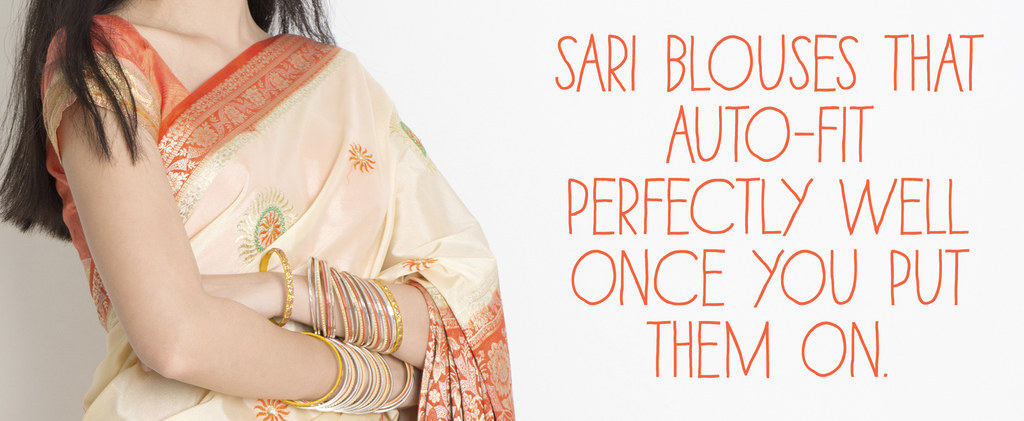 27. A machine that swats your hand when look into the fridge for junk food.
28. Churidaar pajamas that aren't elastic slacks or tights but still easy to get your feet through.
29. Kajal that stays on for an entire week without smudging.
30. Tweezers that miraculously numb the area the pluck hair out of.
31. Hair removal cream that smells like a Victoria's Secret body mist.
32. Heavy lassi that has the same calories as water i.e. zero.
33. Zero-cal gulab jamun.
34. Zero-cal entire mithaai shop.
35. Basically, a spray thingy that makes everything zero-cal when you use it. Especially mom's cooking.