Reliance Retail launched their online clothing portal AJIO at the Lakmé Fashion Week on April 2, and they chose some amazing showstoppers to prove that fashion is not exclusive to a cookie-cutter type of woman.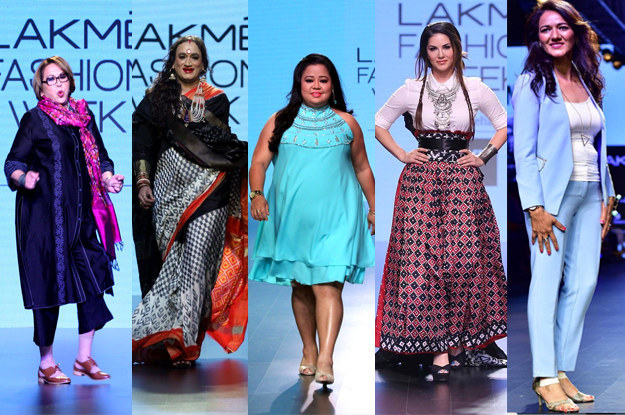 The showstoppers included transgender activist and Bharatnatyam dancer Laxmi Narayan Tripathi, who represented the "Gender no bar" category.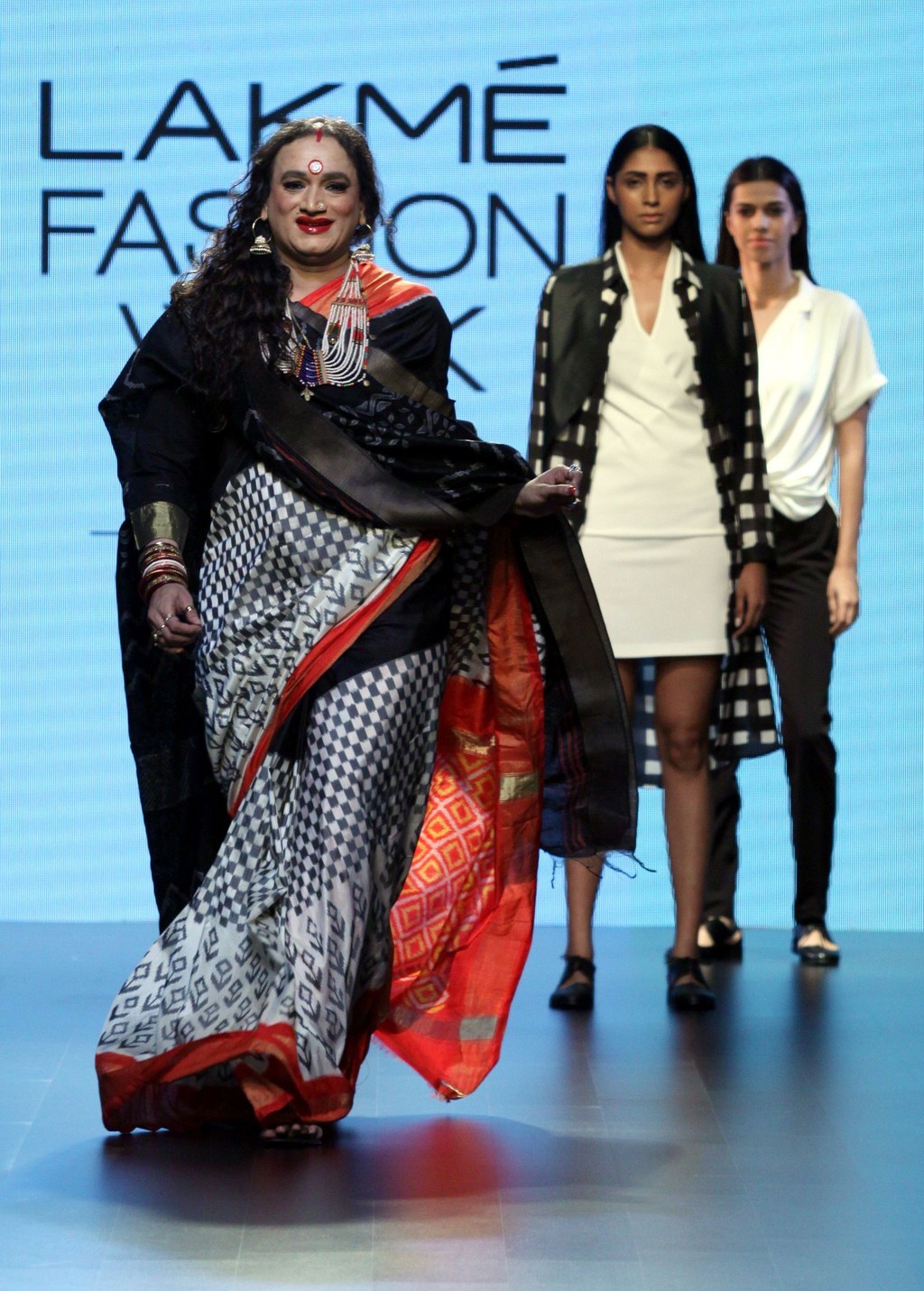 Veteran actress Helen flaunted her style for "Age no bar".
Comedian Bharti Singh strutted her stuff for "Size no bar".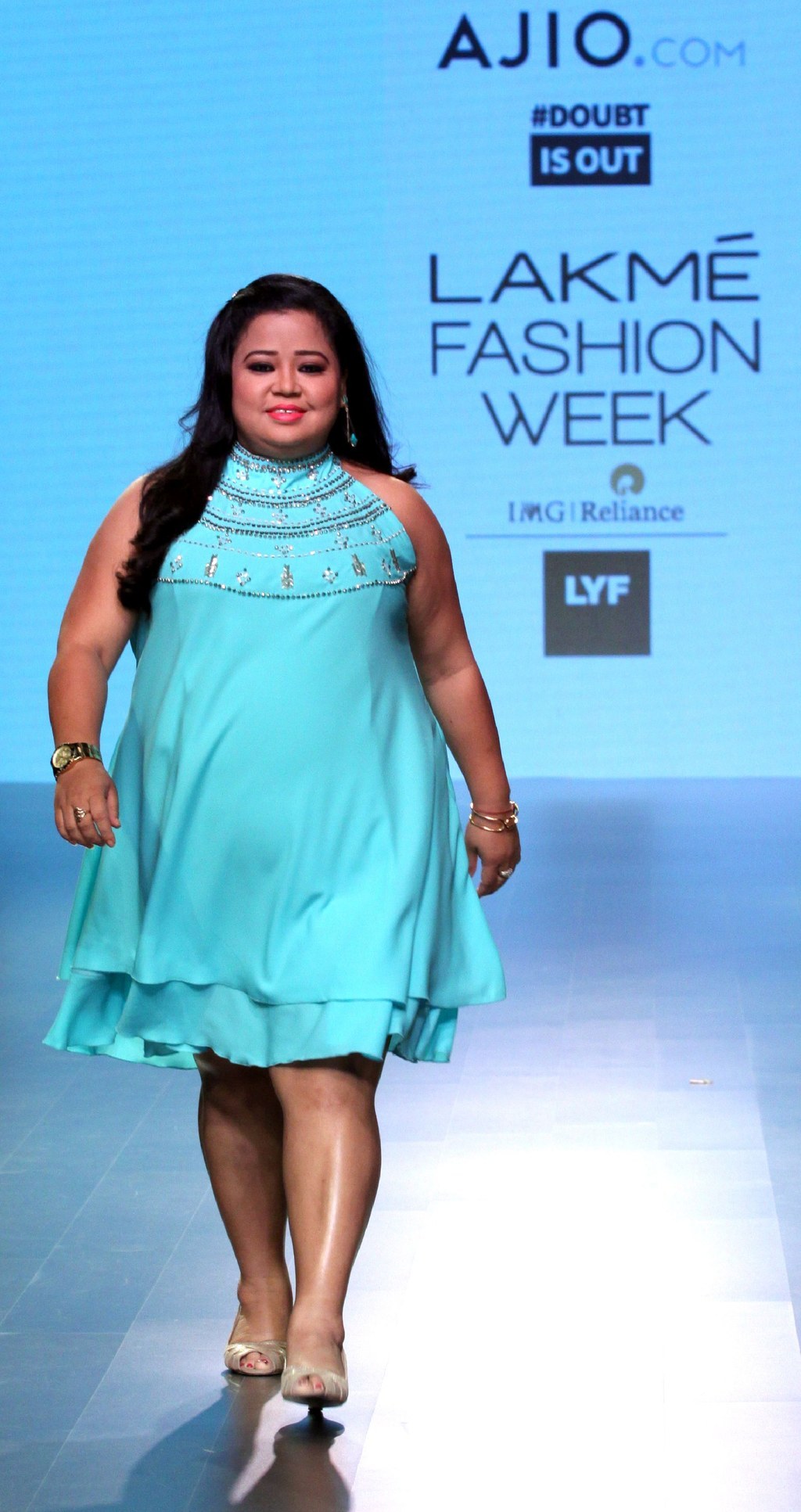 Bollywood actress Sunny Leone shone for "Choice no bar".
And Suman Sharma, the world's first woman to fly the Russian MiG-35 fighter jet, graced the show for "Career no bar".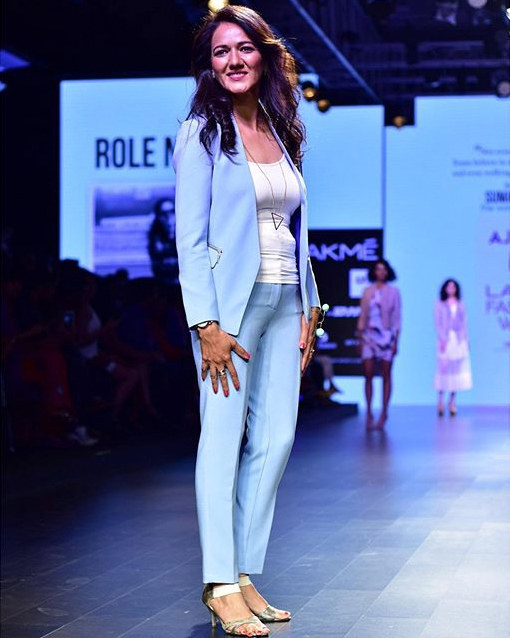 WOOHOO, FASHION INCLUSIVITY. 🙌🙌🙌