4.
And revealed some... strange parenting goals for his baby son. 7.
When Simi totally disregarded Shweta and everyone was like, ok.........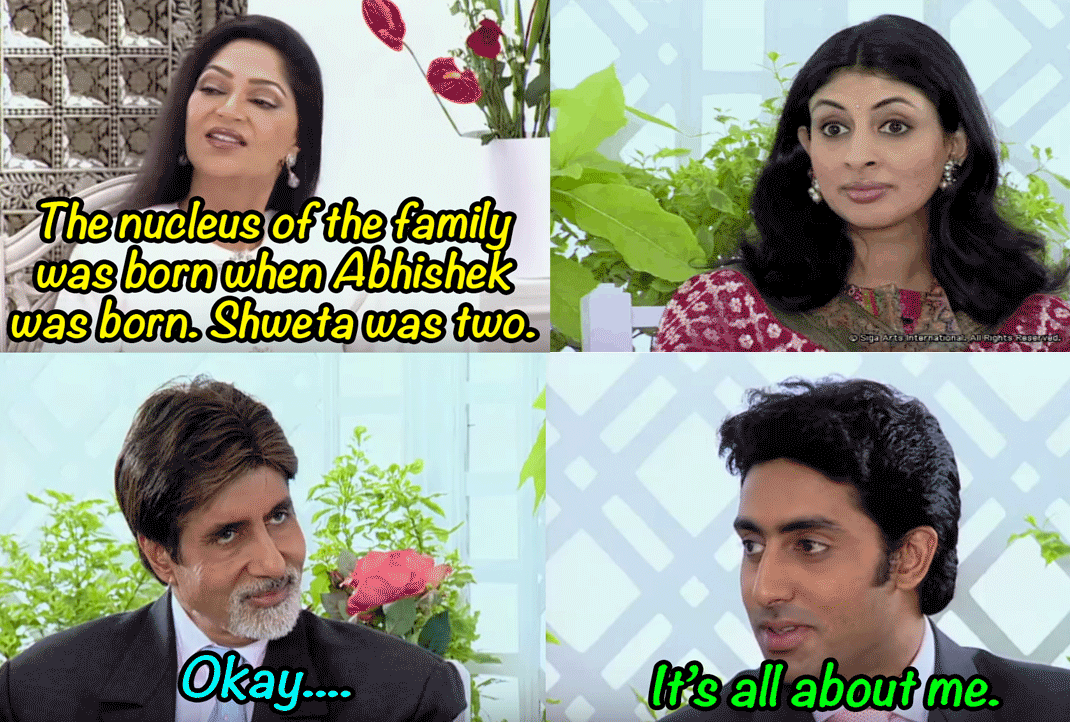 8.
And then the kids kinda disregarded mom's movies. 9.
And when the tension between Shweta and Jaya was a bit much to handle.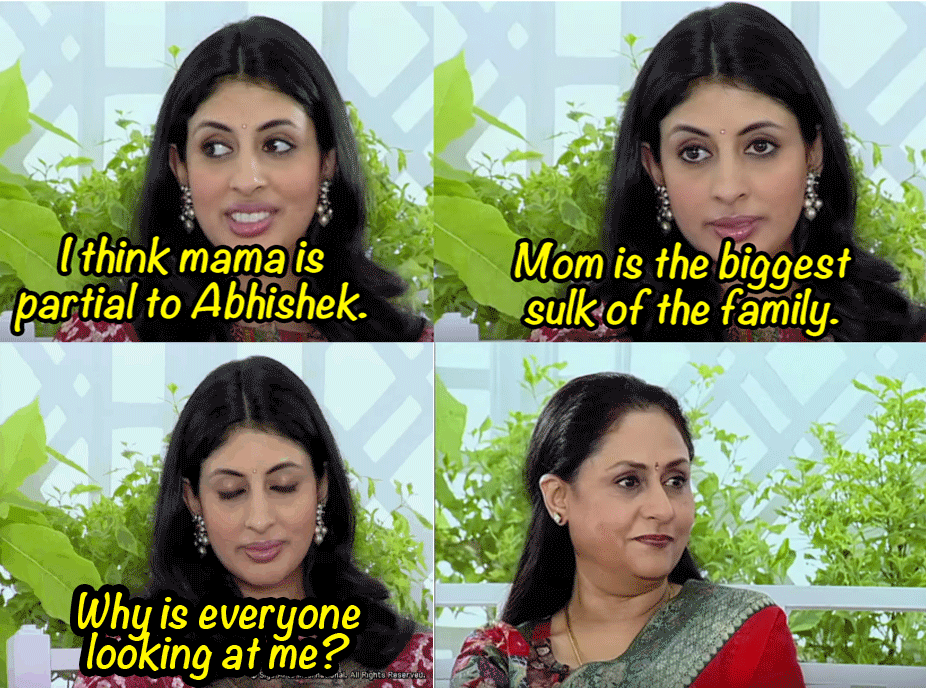 10.
And when Simi wasn't SUPER eloquent, asking about Hrithik's multiple personalities.