Social commentary comedy collective Aisi Taisi Democracy performed at the Motilal Nehru National Institute of Technology Allahabad yesterday.
They tweeted this last night.
"This was our first show in Bihar and we were getting some of the heftiest applause we've ever gotten at a show. The students who arranged our performance may get in trouble now," ATD member Varun Grover told BuzzFeed.
Indian Twitter users are tweeting in support of Aisi Taisi Democracy after the incident.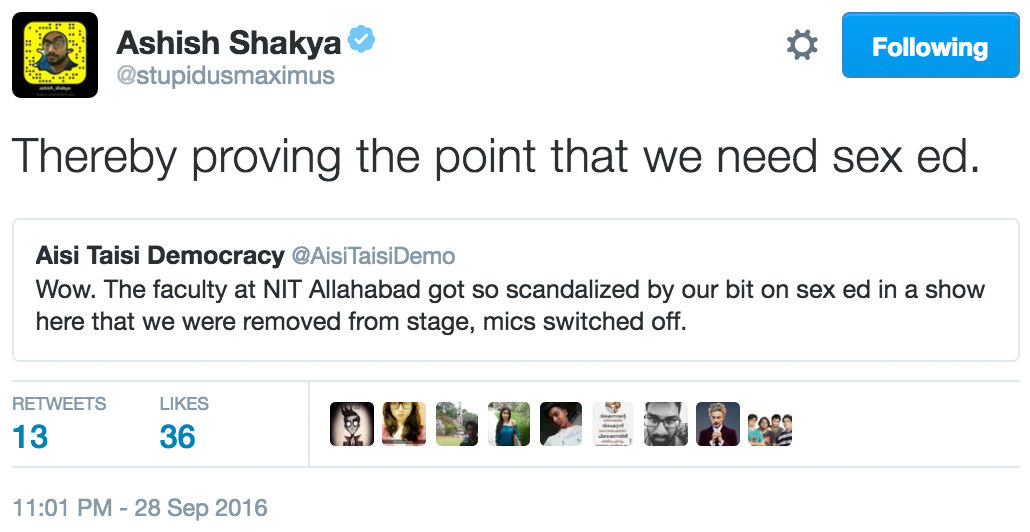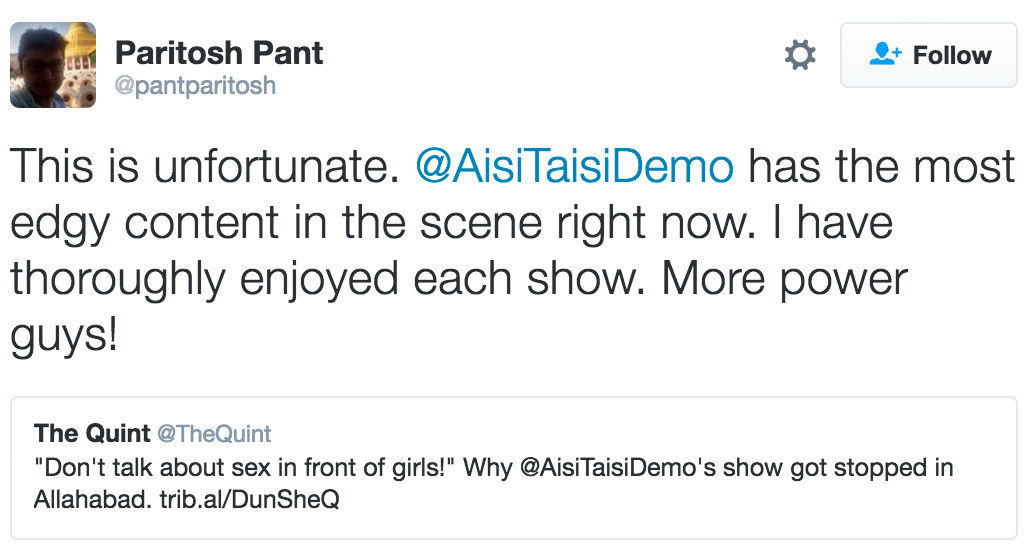 Aisi Taisi Democracy posted a full account of what happened on their Facebook page today, which you can read here: