This is Lauren Rincon, 18, from South El Monte, California. She recently had her eyeshadow palette half-eaten by her 1-year-old niece Kaitlyn.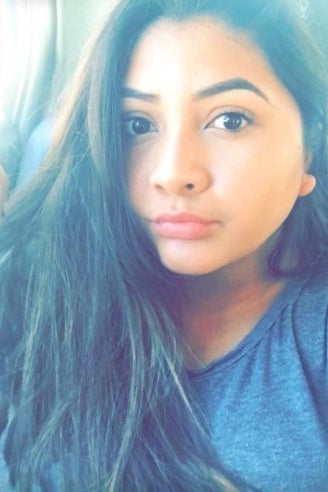 Rincon told BuzzFeed News that she came home right after her mum caught Kaitlyn eating the eyeshadow palette because she thought it was chocolate.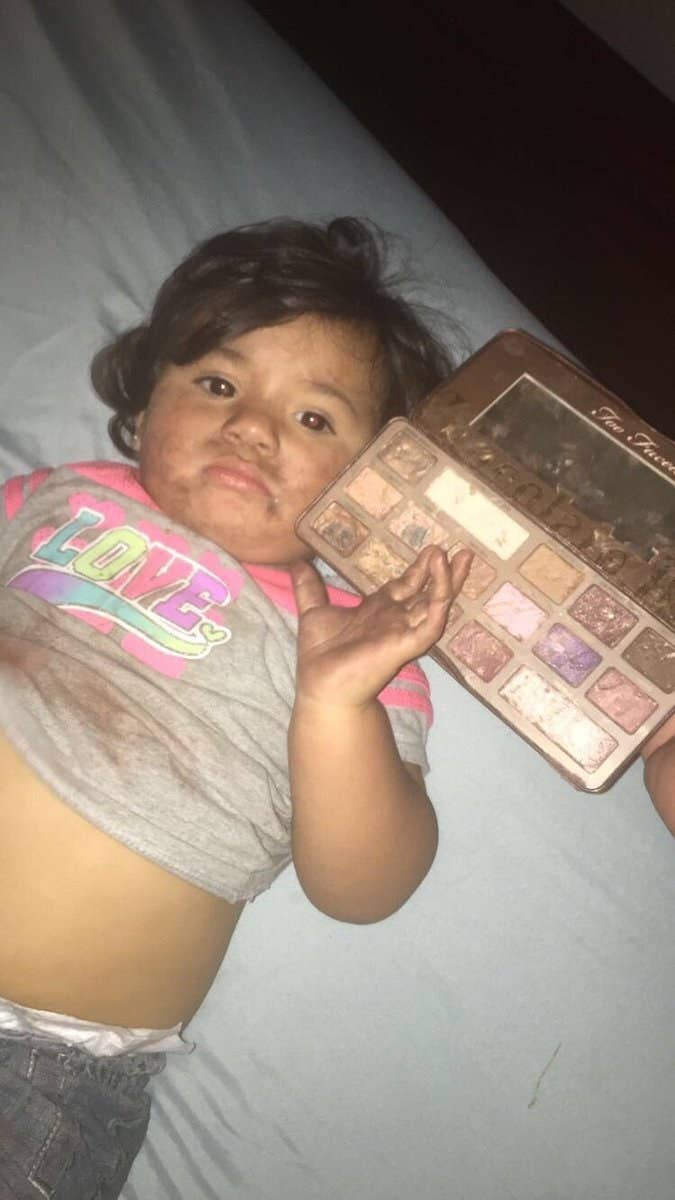 Don't worry, Kaitlyn didn't get ill. Rincon got in touch with the makeup brand, Too Faced, to make sure there weren't any harmful ingredients.
(Although obviously you shouldn't let children eat makeup if you can help it.)
Rincon said she instantly screamed as it was her favourite and most expensive eyeshadow palette.
She said: "I was mad at first because I did not know who or what happened to it."
Rincon tweeted about the incident and the picture of Kaitlyn received over 40,000 retweets.
"At first it was really cool seeing the tweet blow when it just had a few hundred [retweets]. Then it really started to go crazy," she said.
Rincon said she has received mixed reactions from people.
Some told her a similar thing had happened to them.
Rincon said she was able to clean up the eyeshadow and has used it again.
Meanwhile, Kaitlyn finally got her chocolate the following day.