For the UK's first international agency for modest models, modest fashion isn't just having a moment, it's a way of life.
Naturally, its growth in popularity — the industry is worth an estimated $250 billion worldwide — has attracted more mainstream attention to a look that largely owes its success to style-savvy young Muslims seeking fashion that complements their faith.
It has led to non-Muslim women being booked to front modest fashion campaigns, with critics arguing that this erases the very women who made the business the giant it is.

While the US has had a modest modelling agency since 2012, the UK now has its very own, and its founder, Shannie Hammouda, says it's here to stay.
Umma Models was set up in 2017. Hammouda said she wanted to establish something that would remain long after interest from the fashion industry turns to the next big thing.
Hammouda told BuzzFeed News that Umma is "for all women that practise modesty". "One of our core values is that our models have modesty in their daily lives," she said. "They don't just switch it on ... It's for those who, day in, day out, breathe modesty."
She continued: "One of our main things is authenticity, so for our models, if they wear a hijab — in the sense of an Islamic hijab — then they will wear hijab in photographs. If they don't wear scarves, we won't put scarves on their head because we'd like it to be authentic."
Hammouda said this ethos helps to avoid appropriation. "They know the struggle of the scarf and how others interact with them in their daily lives when they wear it," she said.
"It takes away from any kind of appropriation and that's what happens, and has been happening for 30 years, in the modelling industry when it comes to hijab or modest modelling."
Hammouda said Umma now has over 70 models, both women and men, and has been involved in London Modest Fashion Week, which held its inaugural event in 2017. Her goal is to secure a deal with a luxury fashion brand. While the agency has yet to work with one formally, it came close after being featured on Marc Jacobs' Instagram account.
Hammouda said she wants to see models who wear hijabs become more than a passing fad. "Hijab models are on the rise for now," she said. "It's not about taking over the mainstream, but making modest models part of the norm."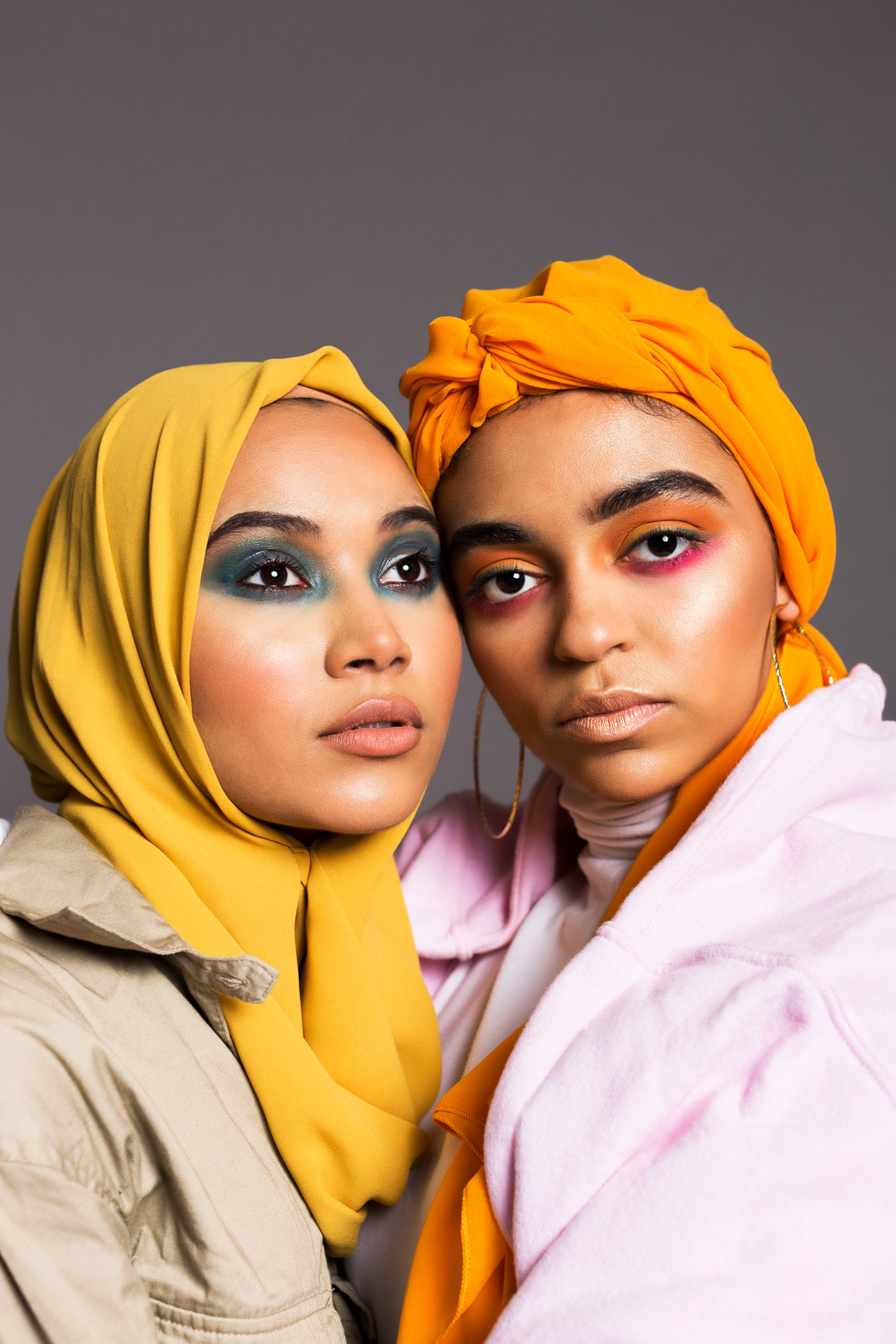 Most important, Hammouda said, is that her agency not only supplies authentic models but can also provide an informed duty of care to those on its books.
"We care about our models, their background, their religious beliefs, their personal requirements, and we put those things as a priority," she said. "We're not ever going to make our models do something they wouldn't want to do. We would never put them in a position to make them do something that goes against their religious and personal beliefs."
She said that while there are now high-profile models like Mariah Idrissi, credited as the first hijabi model to book a campaign with H&M, and Halima Aden, the first hijabi model to be signed to a major fashion agency, less famous models might face different challenges.
This could include not being able to meet prayer times or being asked to do shoots during Ramadan, Hammouda said.
One of Umma's models is Amina Begum Ali, 21, who was previously scouted by the beauty pageant Miss Wiltshire when she was 17.

Despite her mother's disapproval, Ali was determined to pursue modelling and decided to secretly start building a portfolio and do photoshoots. "Because there was such a bad stigma around modelling — hijabi models didn't exist then and it wasn't the norm — it wasn't something that was rising," she said. "Even blogging and YouTubing for women who wore hijab was not a thing."
She said her South Asian community didn't understand why she wanted to get involved with beauty pageants and modelling in general. "When I mentioned it everybody was like, 'What is this? This is something unheard of. Why are you doing it?'" she said.
"But then, as I grew older, I do see a lot of people now who are a little bit more understanding. Initially, I did have a lot of hate from a lot of people in my community, but now they're getting it, because it's a trend now."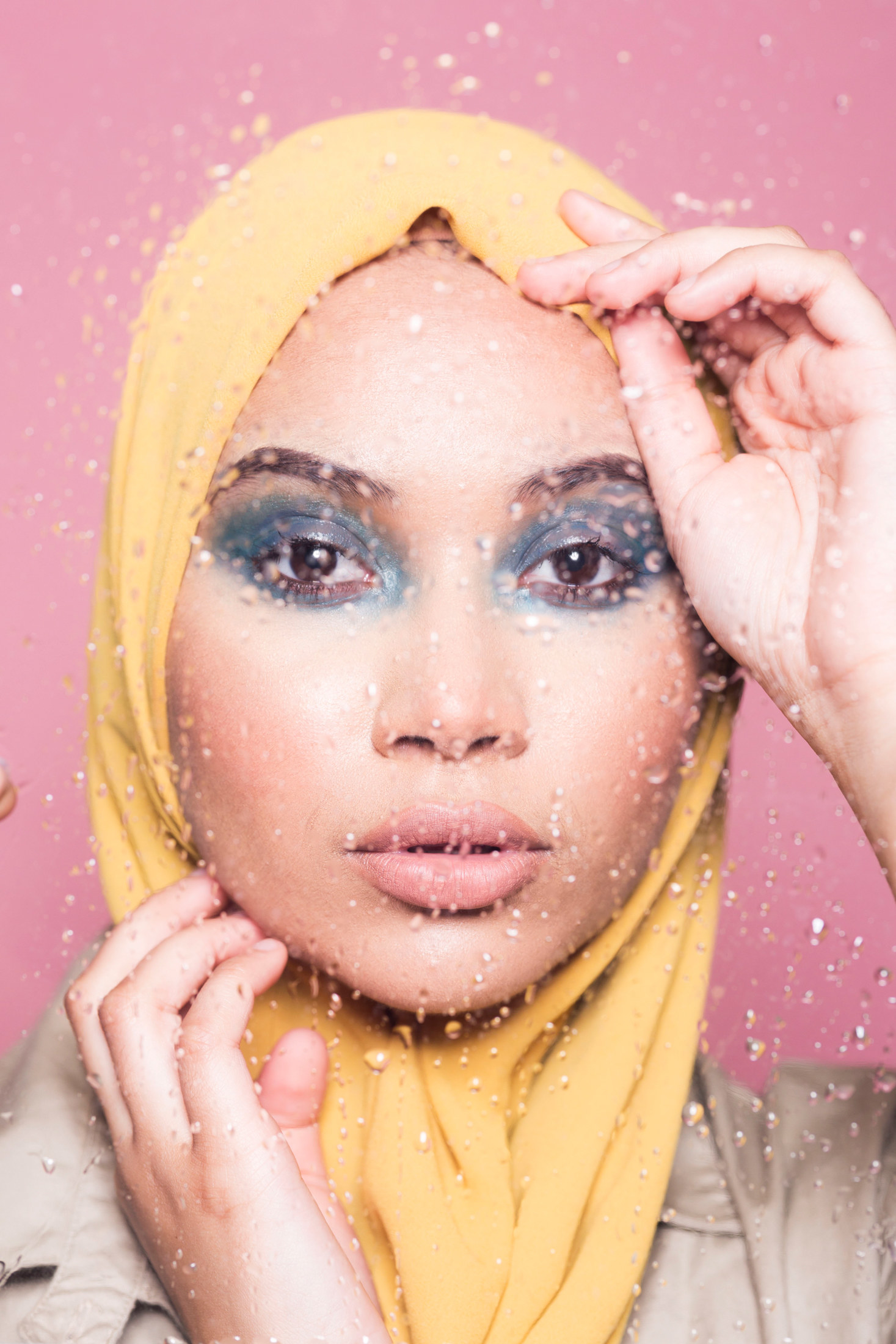 Fast-forward to 2018, four years since the pageant, and Ali has booked jobs with clients including New Look and Habiba Da Silva, and more recently became one of the faces of a Rimmel campaign. She also closed a show during London Modest Fashion Week.
Ali was then scouted by Umma Models and had a long discussion with the agency about what it could actually do for her. "It became a really good, in-depth conversation because there is a need in the market," she told BuzzFeed News. "It was more about protecting me."
In the end, Ali signed a contract that took all her religious requirements into consideration, like having her own fitting room and access to halal meat on shoots.
One of Ali's role models is Lily-Rose Depp, the daughter of Vanessa Paradis and Johnny Depp. "She's 5 foot 3. She's walked for couture," Ali said. "She's representing petite women who are like her. In the same way, I want to represent petite women who are just modest.
"I wanna see myself working with mainstream brands. I want to be alongside high-end models. I want to do Chanel and YSL and stuff like that. I want to do it for women like me. I want to represent being British, being brown, being short, having no hips, everything, you name it. I want people to take something away from it, not just being a pretty face."
Ali recalled a particularly bad meeting with an agency when she was 17 years old. She said a representative there effectively "shut her down". "She did not care that I was 17. She was like, 'You're short, you don't have the right face.' She literally told me I would not make it," Ali said. "I went home and broke down in tears on the train."
Nevertheless, it taught her a valuable lesson. "You have your ups and you have your downs," she continued. "There are top models right now who walk in all these amazing shows, but they all go to castings and they still get told no, because nobody cares about you. They just care about the image and the look you're trying to sell."
Ali's advice for people who want to go into modelling is that you shouldn't go into it thinking you're going to be kicking it with Naomi Campbell. "Because I've been doing this and I haven't seen her in my life," she said. "So just be really aware, you're going to have your ups and you're going to have your downs, but it's great."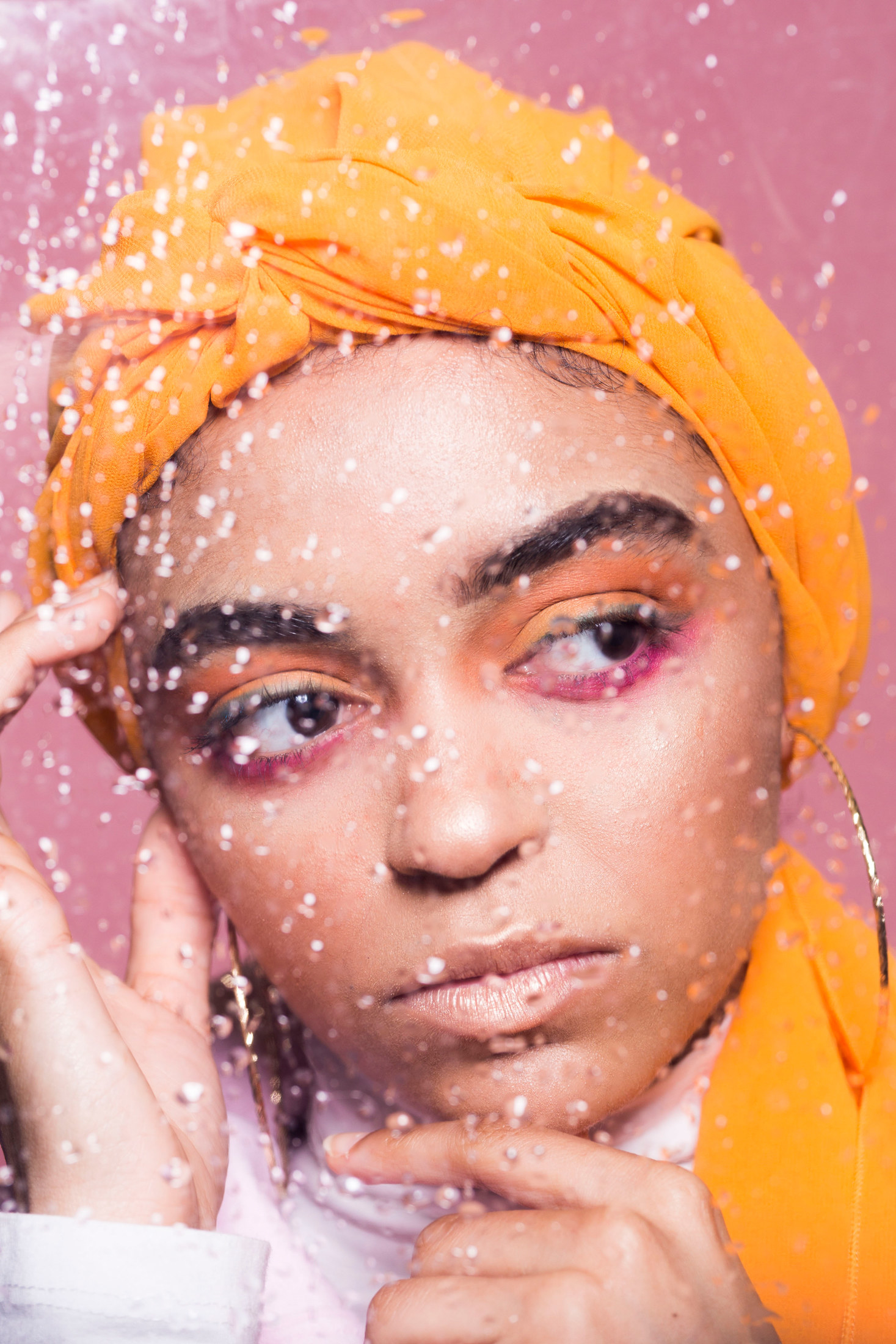 Another Umma Models signing is 19-year-old Unaisa Baker. She told BuzzFeed that she was always interested in fashion, but being raised in Saudi Arabia meant she didn't have much room to explore it unless she was indoors.

"I was always interested in mismatching my outfits, but I always used to do it at home because I grew up Saudi and you wear an abaya out and everything," she said. "I always assumed that everything I wore wasn't modest enough. Then I realised, why not turn my fashion and my taste into something."
When Baker moved to the UK she started looking for modest clothing to continue her passion. "People assume there's something called 'a Muslim look', that you have to look a particular way in order to look Muslim," she said. "When they see the scarf with the rest of the outfit, that's all they see."
While Baker always had an interest in fashion, she never really considered being a model. "One day I was on my way somewhere and I got scouted by an agency," she said. "They were like, can we take some headshots? I was like, okay. And I told my mum and she was like, it won't do any harm. Turns out I wasn't tall enough."
Baker, who is of mixed heritage, said she struggled to see people like herself represented in the media in terms of modest models and those who don't have typical model proportions.
She was just about to forget about modelling when her mum did some research and came across Umma Models. She said: "She was like, it's modest, it's modelling, it's both of them. I thought I'd have to sacrifice my modesty for another agency, which is why I never really signed up to anything else.
"I realised I could be myself, I could be modest, and I could also represent something that I loved."
Baker is still learning about the industry but has already had a photo of her featured in Vogue. She is also a writer, and she said that Umma has supported her writing by having her do spoken-word poetry at events.
Baker said that she actually didn't tell many people that she had become a model and decided to just start posting pictures. Some people were quite surprised, she said, as she was previously a police cadet, but the response was supportive.
She said her mum was particularly proud of her because her mum became Muslim later in life and found herself having to adapt to dressing modestly. "Obviously starting to cover and dress differently was a change for her and she never felt represented," Baker said.

Baker wants to be a role model for Muslim women in the way that other Muslim models are for her, she said, name-checking Halima Aden and Mariah Idrissi.
"I loved my reaction," she said. "I loved how I felt about them, so I thought maybe I could become that, and let other people see me and feel the same way."