Meet 20-year-old student Lynda from Bromsgrove, England.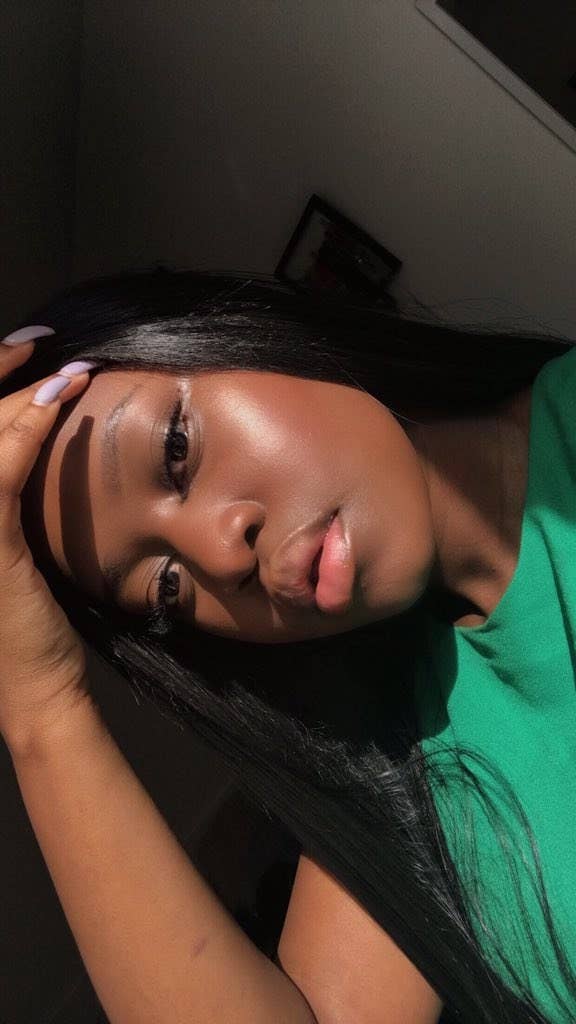 Lynda told BuzzFeed News that after she spoke to a stranger on the train last week, he ended up texting her even though she didn't give him her number.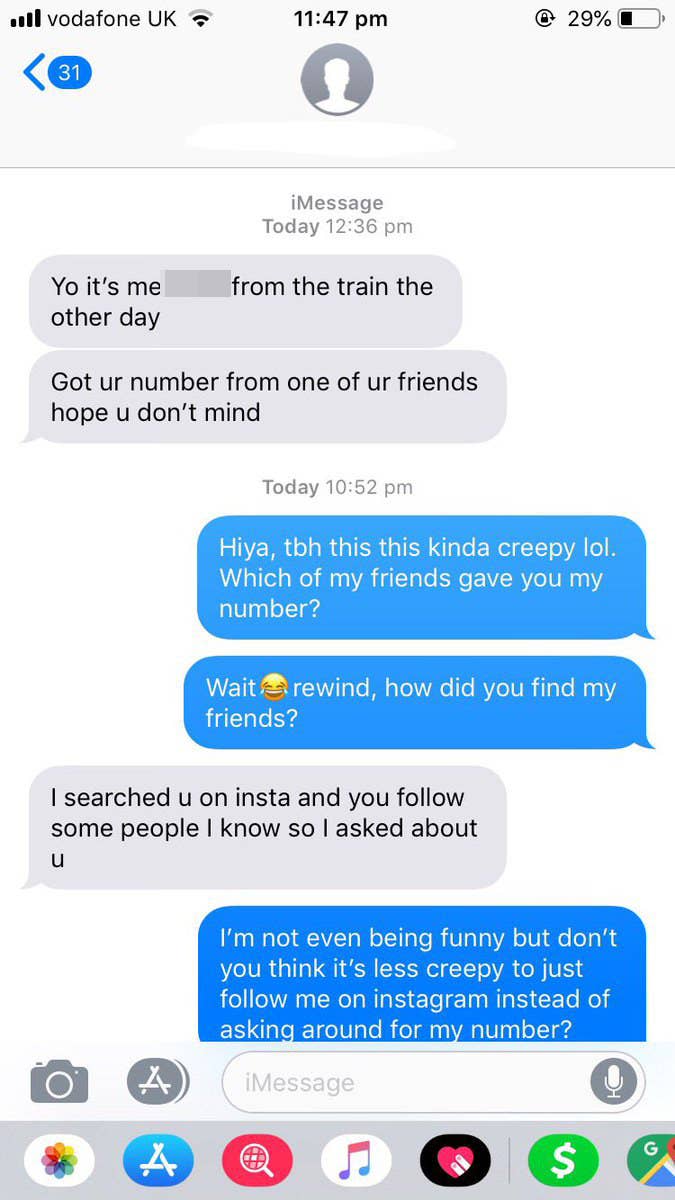 Lynda said: "When I got the text at first I thought it was odd but it didn't really register how seriously creepy the whole thing was, so I didn't reply."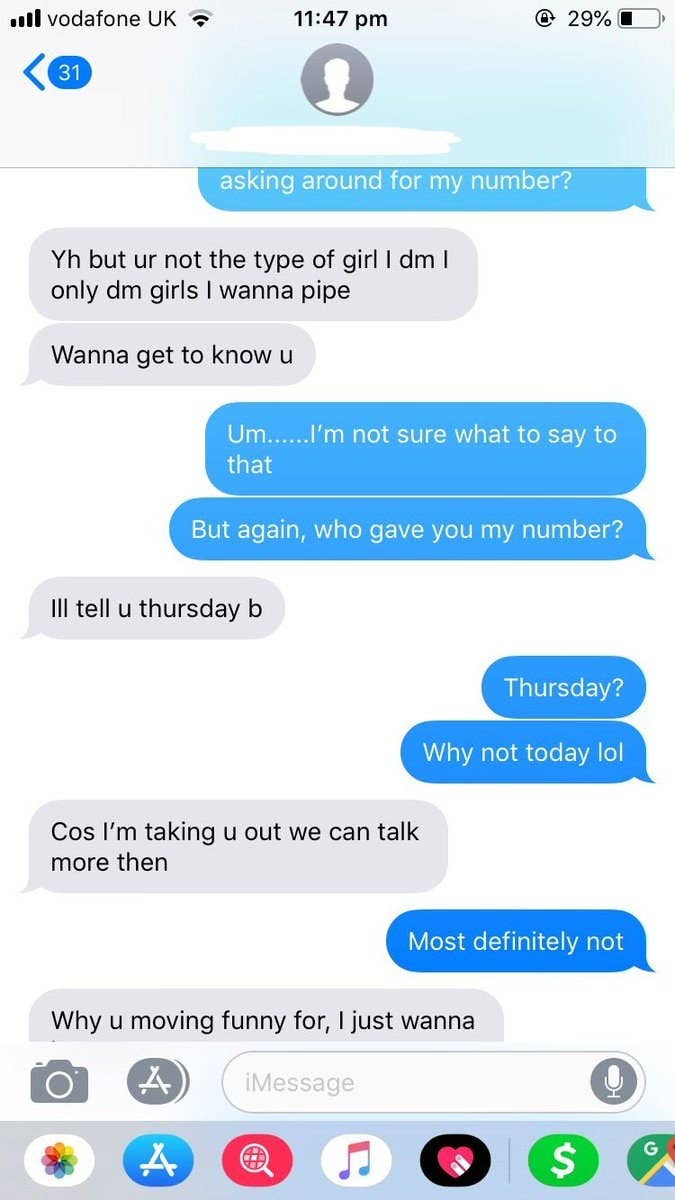 She said that she ended up blocking him.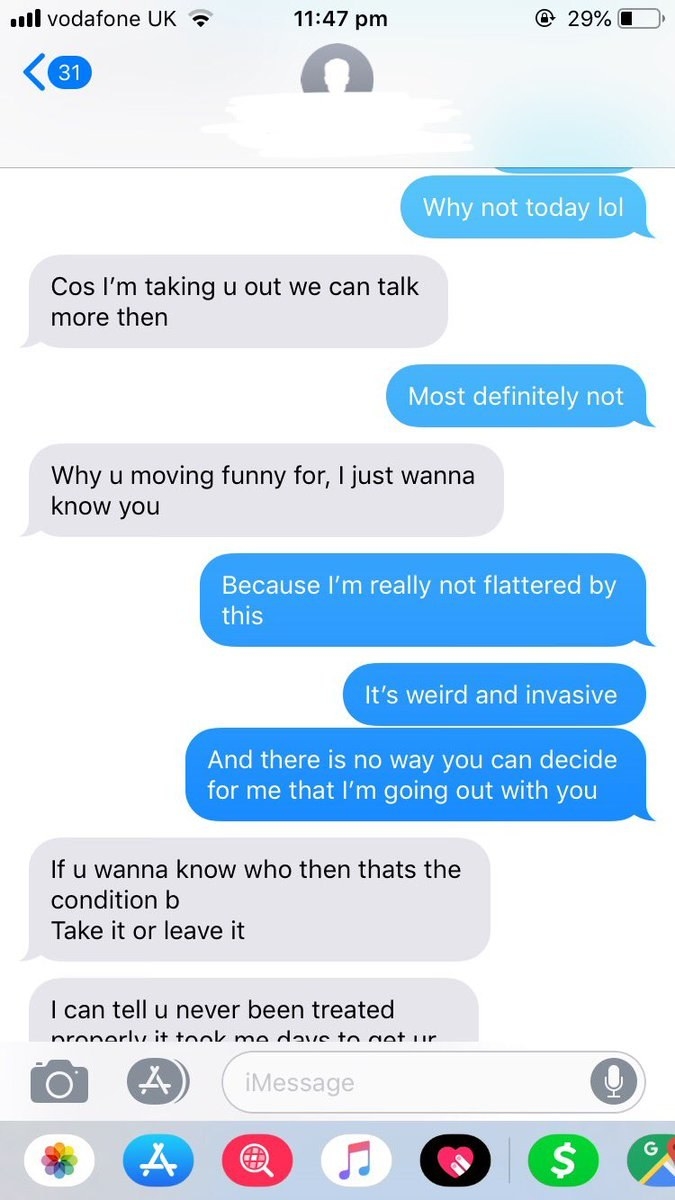 She said that her friends and family are just happy that nothing else happened to her and that the shock has worn off.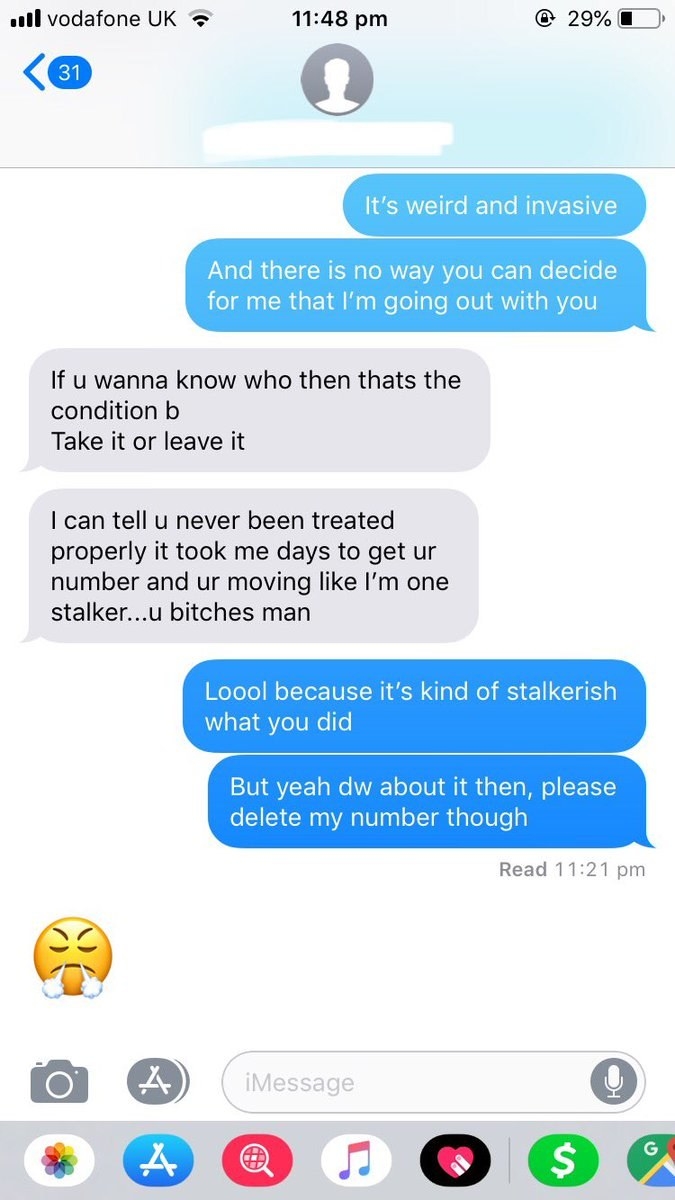 After tweeting the screenshots, people said she should report the texts to the authorities. But she has decided not to.
She also said she hasn't found out who actually passed on her number.
People thought what the guy did was creepy.
And that it was really similar to the plot of the Netflix series You.