Meet Bobby Rogers, a 24-year-old visual artist from Minneapolis.
He created a photo series inspired by the hashtag #BeingBlackAndMuslim. The hashtag has been used by black Muslims across the world to voice their struggles of being a double minority, and first became a space for people to share their experiences during Black History Month in 2014.
It took Rogers two months to put together the Being Black and Muslim photo series and he is planning to make it an ongoing project.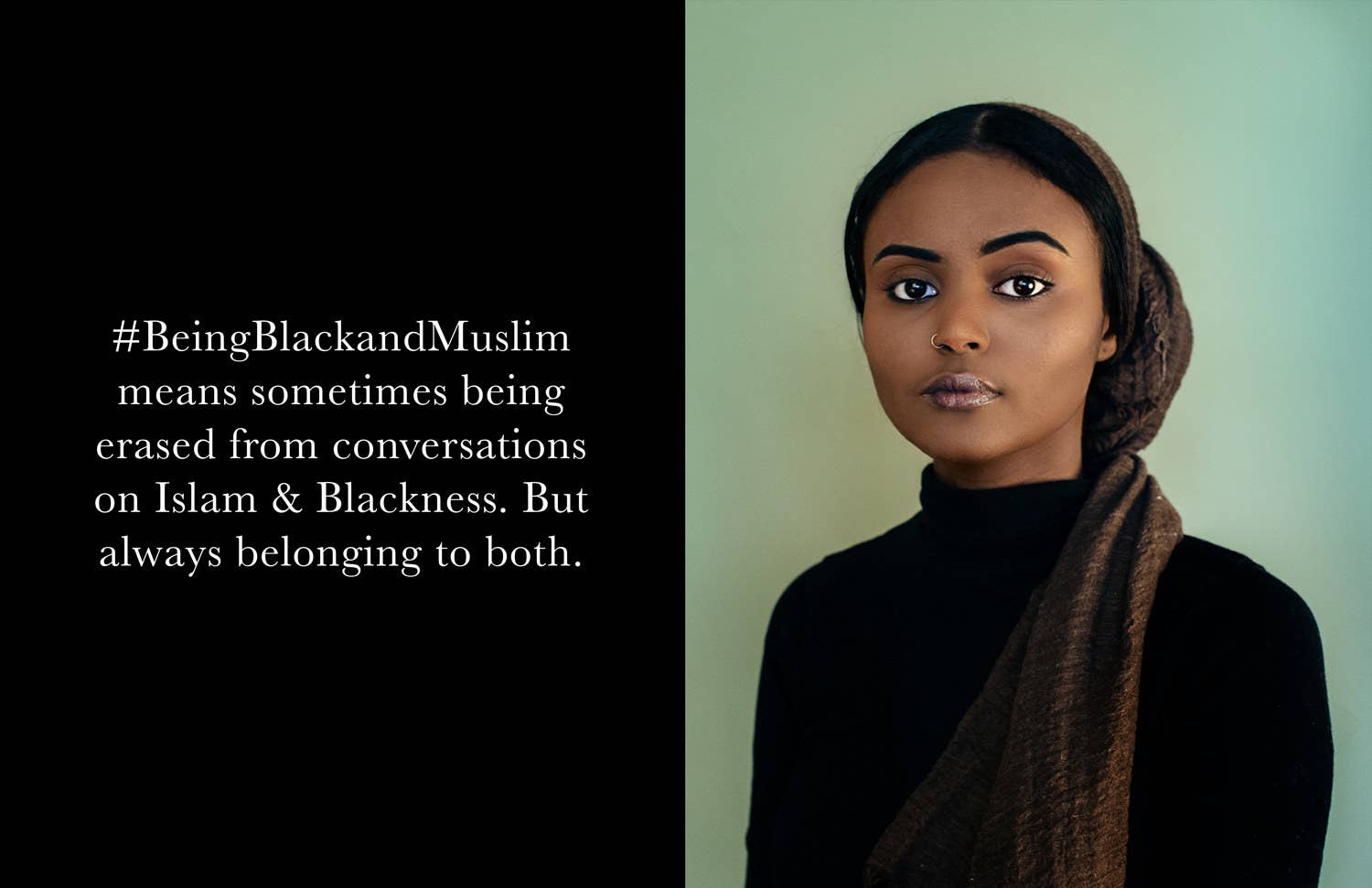 Rogers said he first came across the hashtag in early 2016 and again in 2017. He said, "While reading the tweets the second time around, I felt the stories being told were extraordinarily powerful and relatable. And being an extremely visual person, I wanted to put faces to everything I was reading."
He said he had an urge to photograph the stories he was seeing: "I wanted to humanize one of the most influential communities in the world, ... one of the most marginalized communities."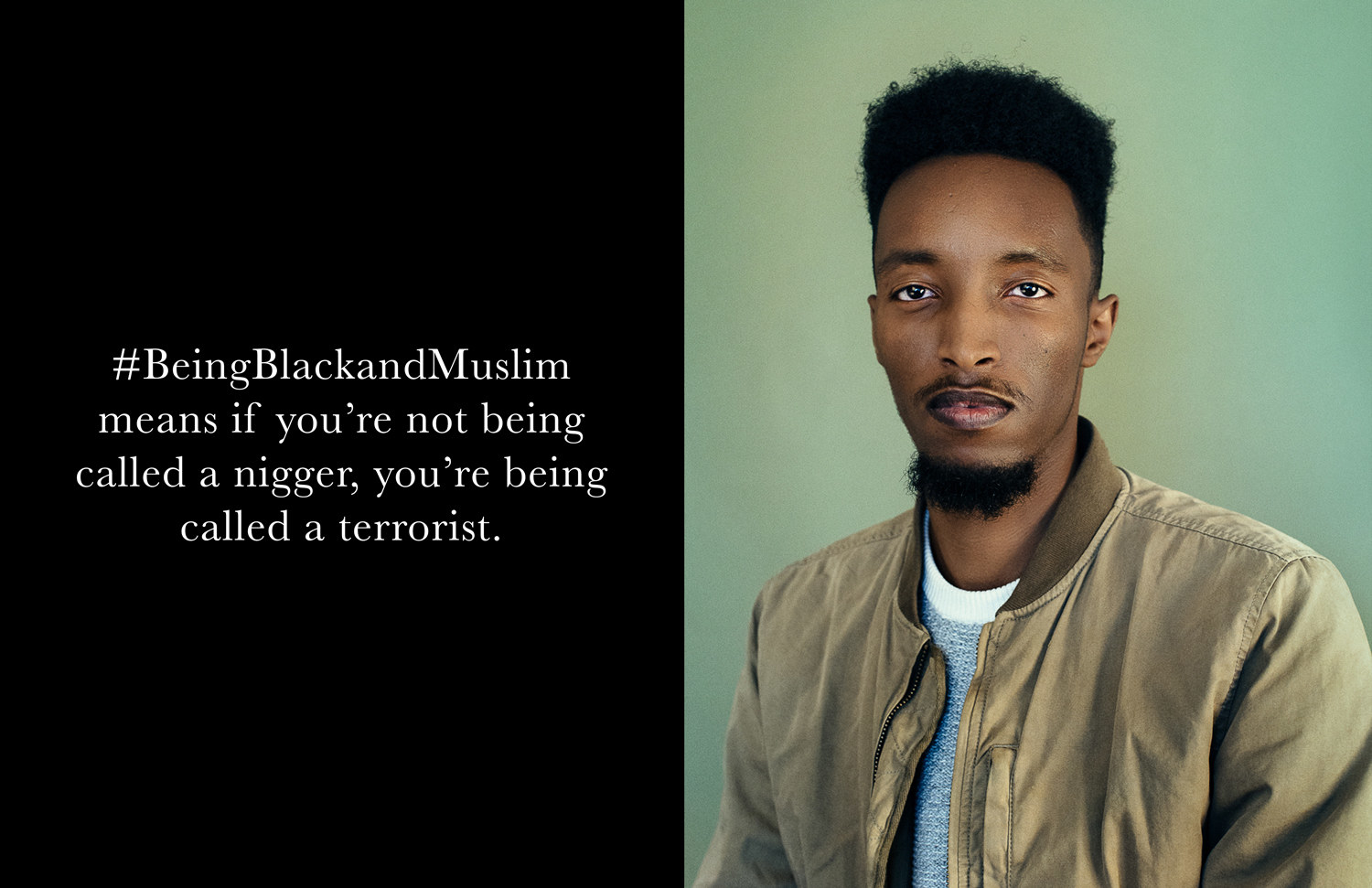 Rogers said the most important aspect to his project was to make it representational of the entire black Muslim ummah. He started looking into the different subcultures, but also the people he knew personally that would fit into each of the groups.
"For example, East African Muslims, West African Muslims, black American Muslims, conservatively dressed black Muslims, less visibly Muslim, activist, multicultural black Muslims, reverts, etc. Once I had at least one person for each group I started hitting everyone up."
Rogers said there is an increasingly prejudicial connection being made between blackness and Islam that is fuelling the erasure of black Muslims. With the series Rogers wants people to imagine what it's like be a marginalised group within a marginalised group.
"I want people to understand the battles black Muslims have to endure every single day," he said. "Within and outside of our very own communities.

"We are always not enough. Always having to validate our existence. It seems as if we are continually fighting vehemently to survive and we go just as vigorous for others.
"Yet, the same effort is often not reciprocated. Ultimately, there is so much beauty and so much optimism in the black Muslim community and I want others to understand that we are human."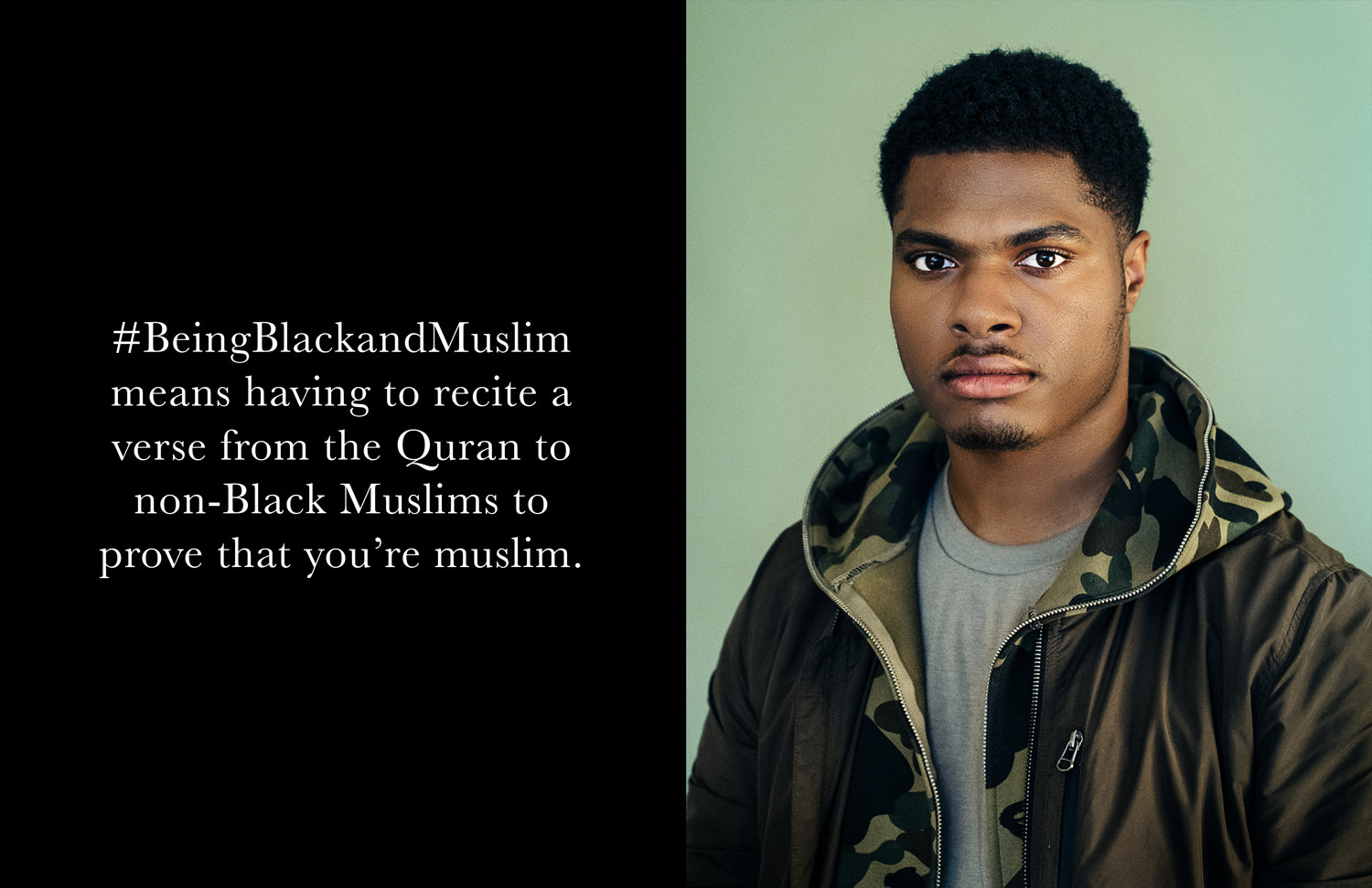 Talking about the feedback to his photo series, Rogers said it was a blessing to get such a positive response.
"I'm possibly too critical of my work and any artist can attest that having a project be accepted in such a positive and deeply affectionate way is all I could ever ask for," he said.

Rogers said people from around the world are thanking him for helping them realise the challenges black Muslims face.
"The project was very meditative and one of the most enjoyable for the simple fact that I got to connect on a deeper level with so many individuals I only knew on the internet beforehand," he said.

"I genuinely love getting to know people and sharing their stories. So as long as I live I will do whatever I can to continue showing the true beauty, resilience, and power of black people, Islam, and black Muslims."