A Canadian Man Tried To Auction A McDonald's Meal That Was 6 Years Old But eBay Removed It
eBay told BuzzFeed News that the listing was taken down because it's against company policy to list or sell unpackaged or expired food.
Meet Dave Alexander, a 52-year-old farmer from Ontario, Canada.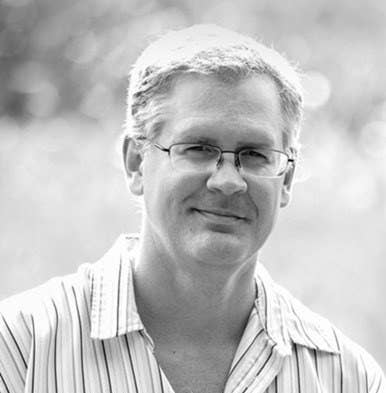 About six years ago – 7 June 2012 to be more exact – Alexander decided to investigate the urban legend that McDonald's cheeseburgers don't go bad, so he asked his daughter to buy a plain cheeseburger and fries.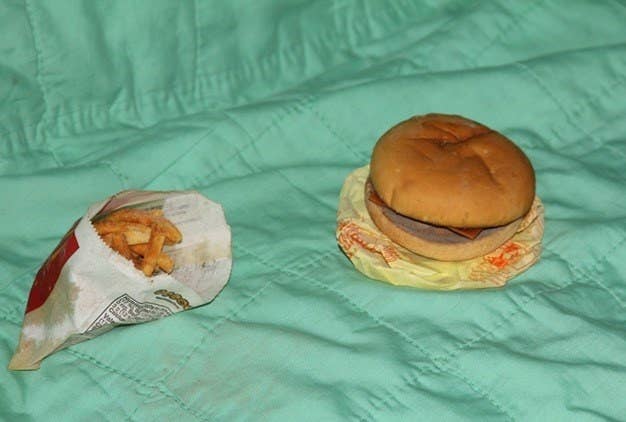 To compare, Alexander also stored a 6-year-old homemade burger and fries, which ended up looking like this: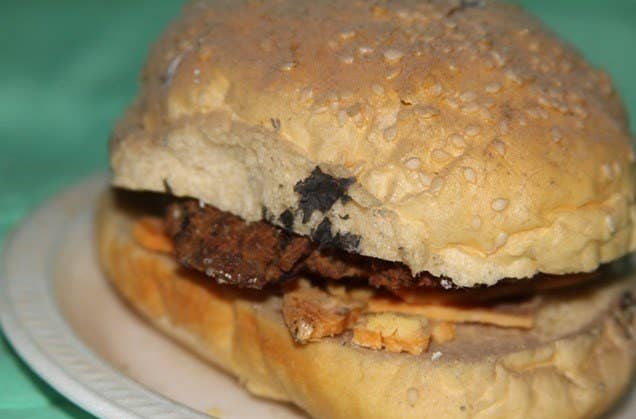 And this.
However, he said the cheese is a different story. "The restaurant 'cheese' slice just turned a weird brown colour," he said.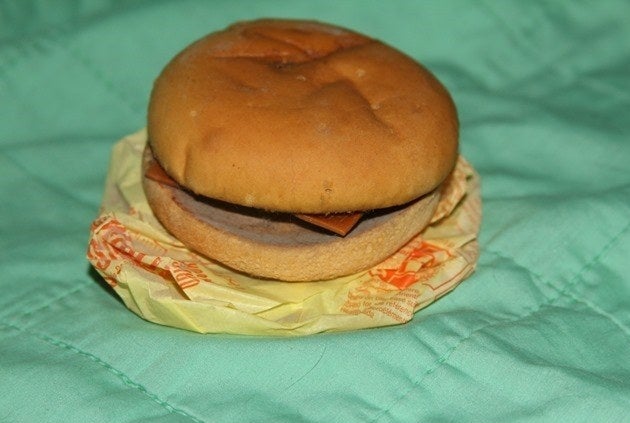 Alexander and his wife decided to downsize and sold off the cabinet the burger was on, so he wanted to get rid of the burger and fries by listing them on eBay.
When the burger and fries went on eBay, people quickly started bidding on it. Alexander says was "absolutely blown away" by the interest.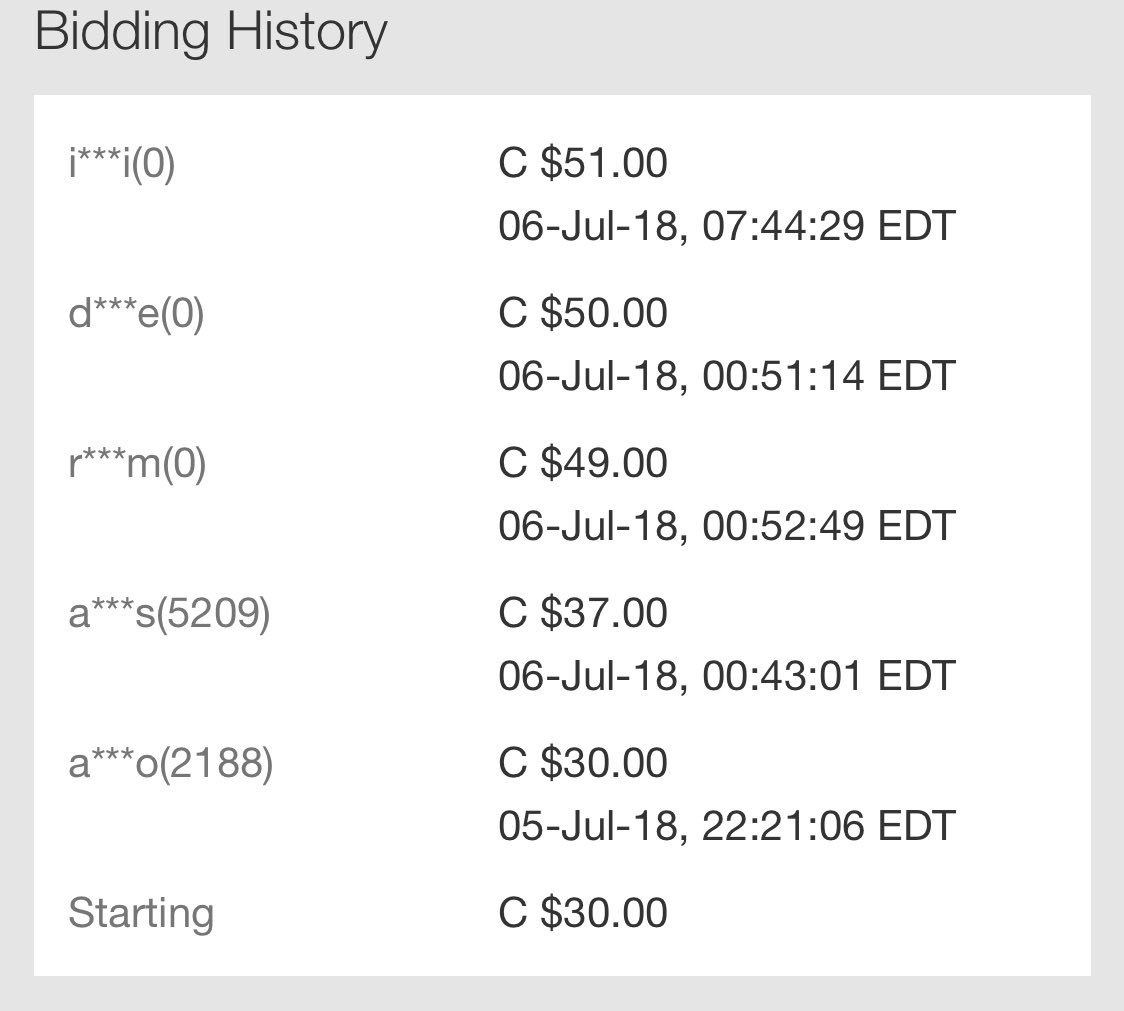 "Twitter has blown up, people are finding me in the weirdest ways possible. Here, I thought I would be famous for doing something stupid. Turns out all I had to do was buy a cheeseburger and wait," he said.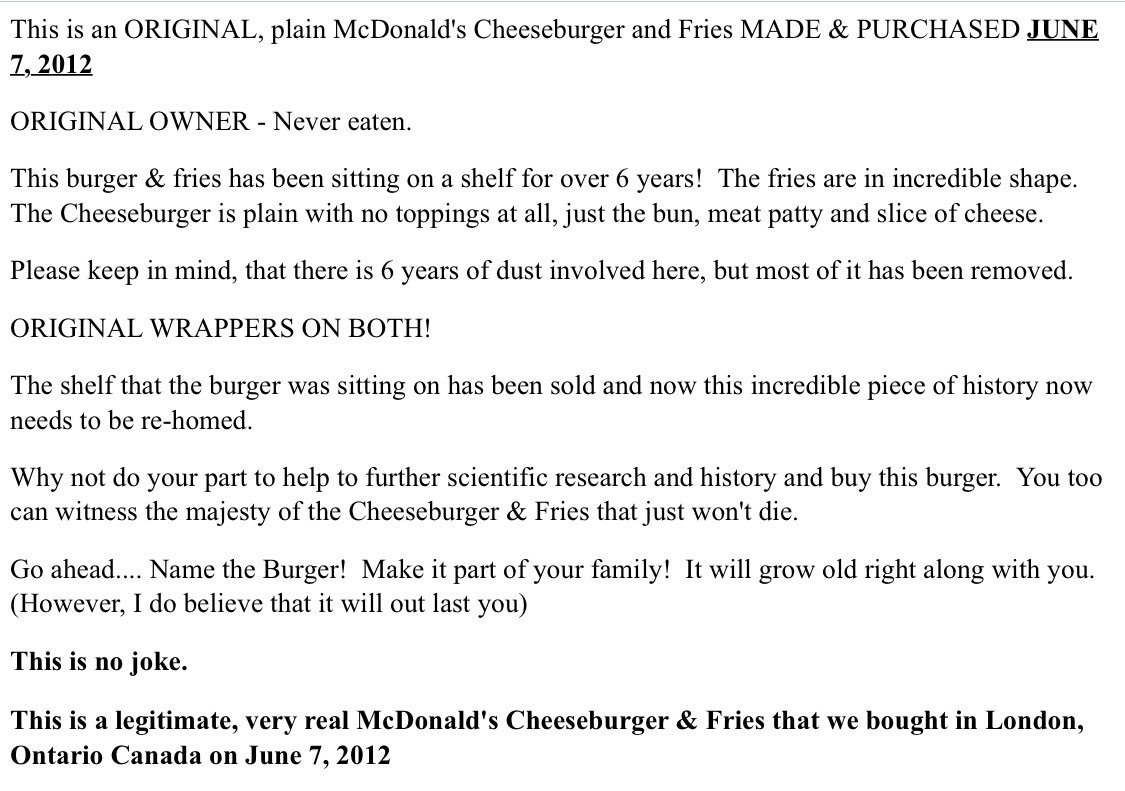 eBay has since removed the listing and told BuzzFeed News in a statement: "Regarding that listing, it was removed as it is against eBay policy to list or sell unpackaged or expired food."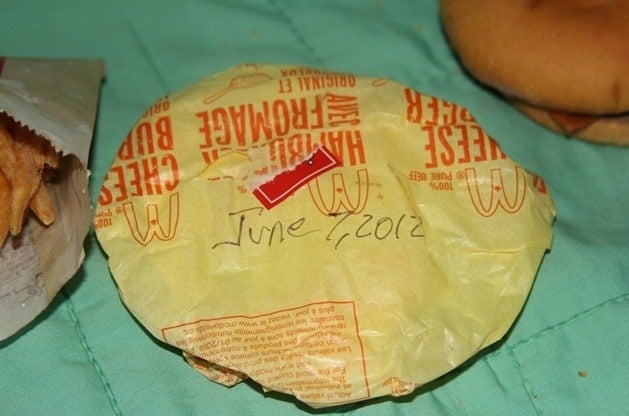 BuzzFeed News has reached out to McDonald's Canada for comment.
CORRECTION
The burger and fries were purchased six years ago. A previous version of this article said it was 10 years ago.