The Sun Has Denied One Of Its Reporters Impersonated A Grenfell Relative To Visit A Victim In Hospital
A complaint to the press regulator was dropped by the hospital after The Sun apologised for its "crossed-wires".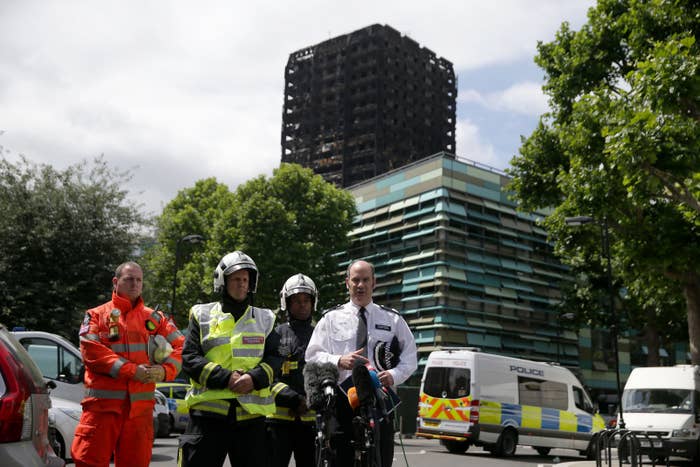 The Sun newspaper has denied that one of its reporters impersonated a relative of Grenfell Tower fire victim in order to enter a London hospital where survivors are being treated.
In a statement the newspaper said the claims were "untrue and malicious accusations".
The Guardian reported, citing sources, that a Sun journalist attempted to impersonate a relative of Grenfell resident Marcio Gomes in order to interview him.
King's College Hospital Trust made a complaint to the Independent Press Standards Organisation (IPSO).
However, the complaint was later dropped after The Sun apologised for "crossed wires"
The trust said: "Any attempt to infringe upon the privacy of our patients or interrupt the duties of our staff is wholly unacceptable and will be always challenged.
"Following an incident at the hospital, a complaint was made to The Sun regarding the conduct of two of its staff. The Sun has accepted that protocol for media visits to the hospital was not followed on this occasion. They have apologised for the upset it caused and have agreed to follow established procedure in future.
"In light of The Sun's apology, the Trust has withdrawn its complaint to the Independent Press Standards Organisation (IPSO)."
A spokesperson for News UK, The Sun's publisher, said, via Press Gazette: "On our part, we accepted there were crossed-wires, apologised for any disruption and discussed how we approach issues in the future.
"They accepted that our reporter did not 'impersonate relatives' or 'friends'. As a result of this the hospital has withdrawn any IPSO complaint."
Soon after the original complaint was made, The Sun said it wanted to "make it completely clear that no reporter has 'impersonated' any family members".
"The Sun was in contact with one of the people injured in the Grenfell fire, who provided a detailed phone interview for the newspaper. We then visited him in hospital to get a further interview and photos," the statement said.

"On arrival the Sun reporter and photographer made hospital staff aware that they were present and had been in touch with the contact.
"However we were informed the contact had changed his mind on the interview and The Sun promptly left the hospital. We refute any accusation that our employees acted inappropriately and we condemn the inaccurate and hyperbolic reporting that these accusations have provoked."
IPSO said it could not comment on any individual complaints unless there had been an adjudication.