The BTS Comeback Trailer Subtly Hints At Them Coming Full Circle And Returning To An Older Era
"They're not in skool anymore they're in kollege."
On Wednesday, BTS released a comeback trailer for their upcoming album Map of the Soul: Persona and it features none other than the leader of BTS, Namjoon.
Obviously BTS fans are freaking out because there's A LOT to unpack in the short clip.
Next, there's a shot of a black board with writing that doesn't appear to be random, so fans are floating a theory that BTS are basically dropping major clues as to the names of the potential trilogy series and even song titles.
Then Namjoon appears in a classroom and begins to rap. "Who Am I? The question I had my whole life," he says.
It reminds a lot of people of the Skool Luv Affair era in 2014.
The references have fans wondering if this means the new era will be based around college.
And then he adds: "But then other people come and put the pearl necklace on me."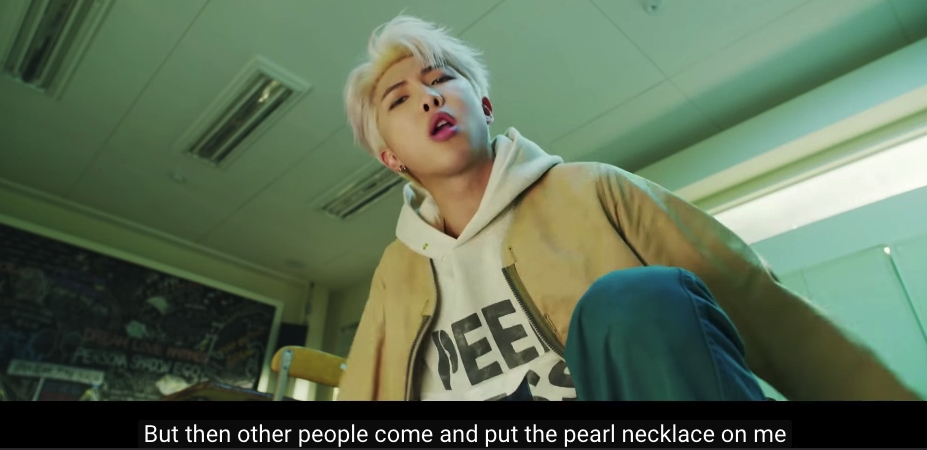 With the "pearl necklace" phrase, Namjoon could be making a reference to inequality in Korean society.
Anyway, after this Namjoon starts rapping about laughing more these days, which has fans wondering if it means he is finding happiness. Namjoon has spoken in the past about depression and anxiety.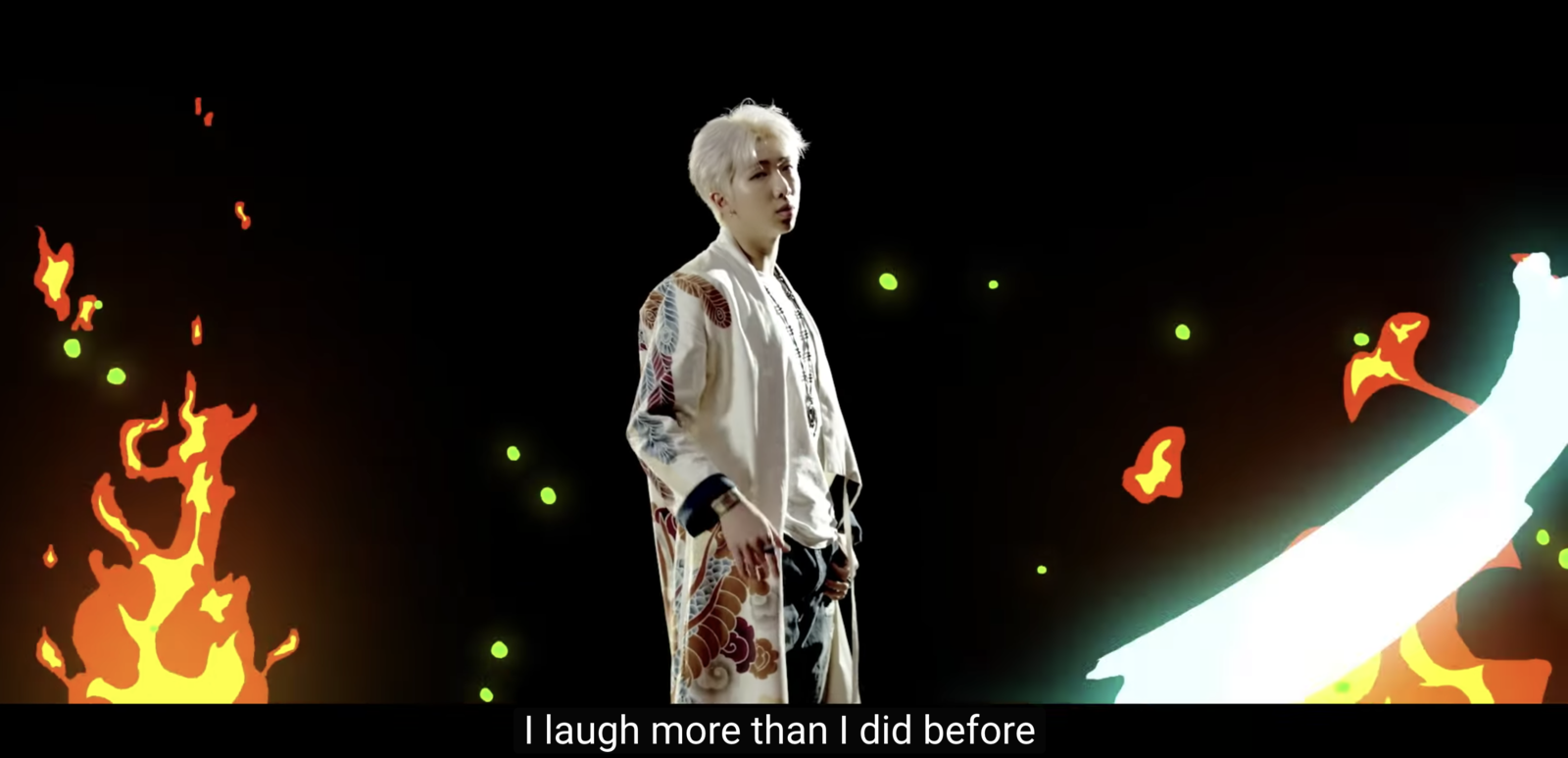 So obviously fans are emotional.
In another scene, Namjoon is seen wearing a visvim kimono, featuring both a yin and yang symbol, which is all about finding balance, and also a phoenix.
Fans are wondering if the phoenix symbolism was intentional.
Another scene shows Namjoon rapping in the classroom with a mic. The classroom starts to resemble a storage room with graffiti on the wall. It's a clear reference to The Notes, the new book by BTS.
Another subtle hint that this era is going to have a familiar vibe is when Namjoon raps: "Hey, have you already forgotten why you even started this?"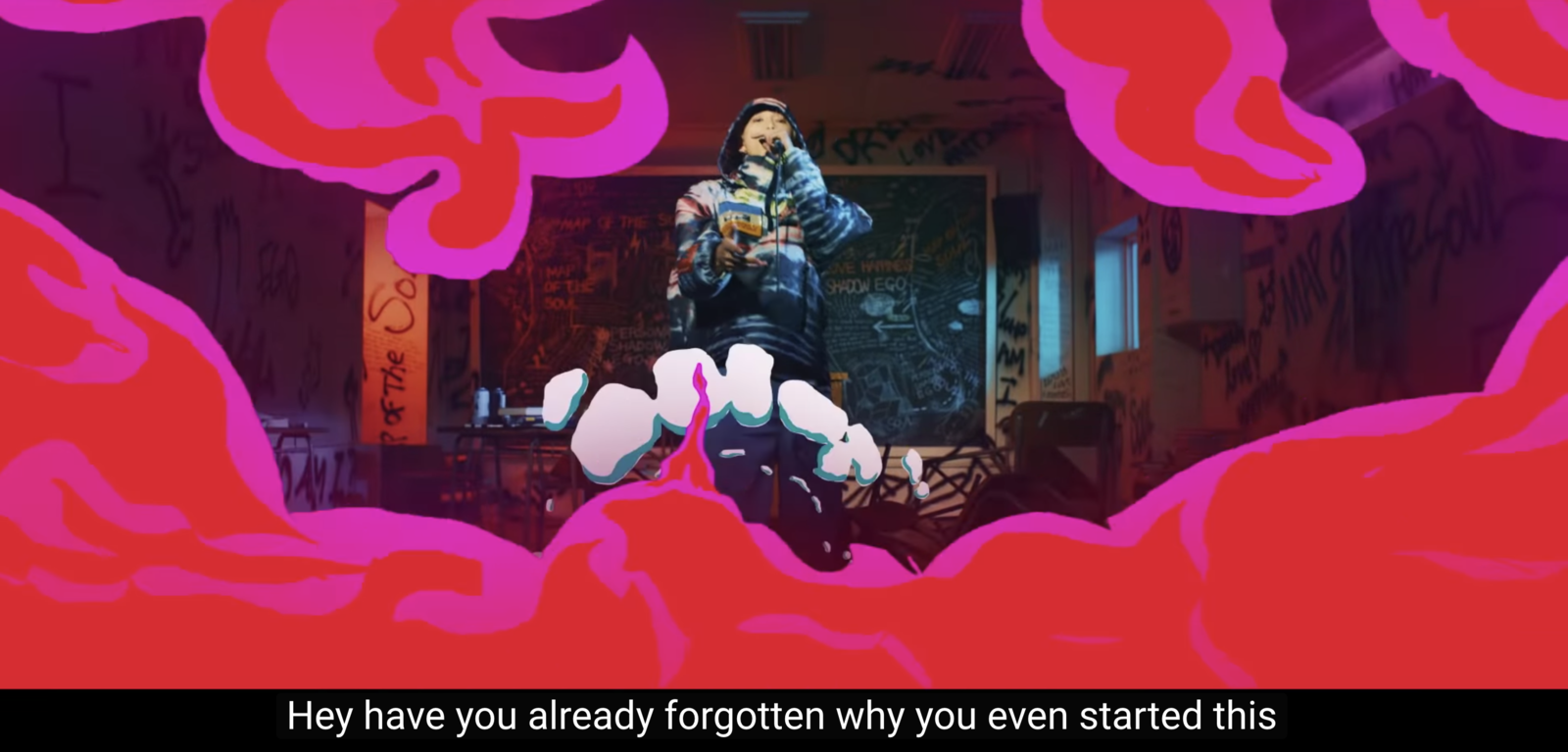 Fans also think that there were several biblical references in the video.
Namjoon also makes a reference to ARMYs affectionately calling him President Kim Namjoon.
Which quickly started trending in South Korea.
However, fans think this moment has more than one meaning, and is also directed at people who've criticised him in the past.
The video ends with Namjoon at a podium, which fans think is a throwback to the time BTS made a speech at the United Nations in 2018.
The underlying message in the comeback trailer seems to be in line with the message BTS tried to send at the beginning of their musical career, one of self-love and acceptance.
And as the Skool Luv Affair references kept appearing (such as this blackboard with a Twitter handle on it), research led fans to a private Twitter account set up in April 2013 leading fans to wonder how far ahead this was all planned.
And in case you that ARMYs were reading too much into it, the Twitter account actually updated and now looks like this: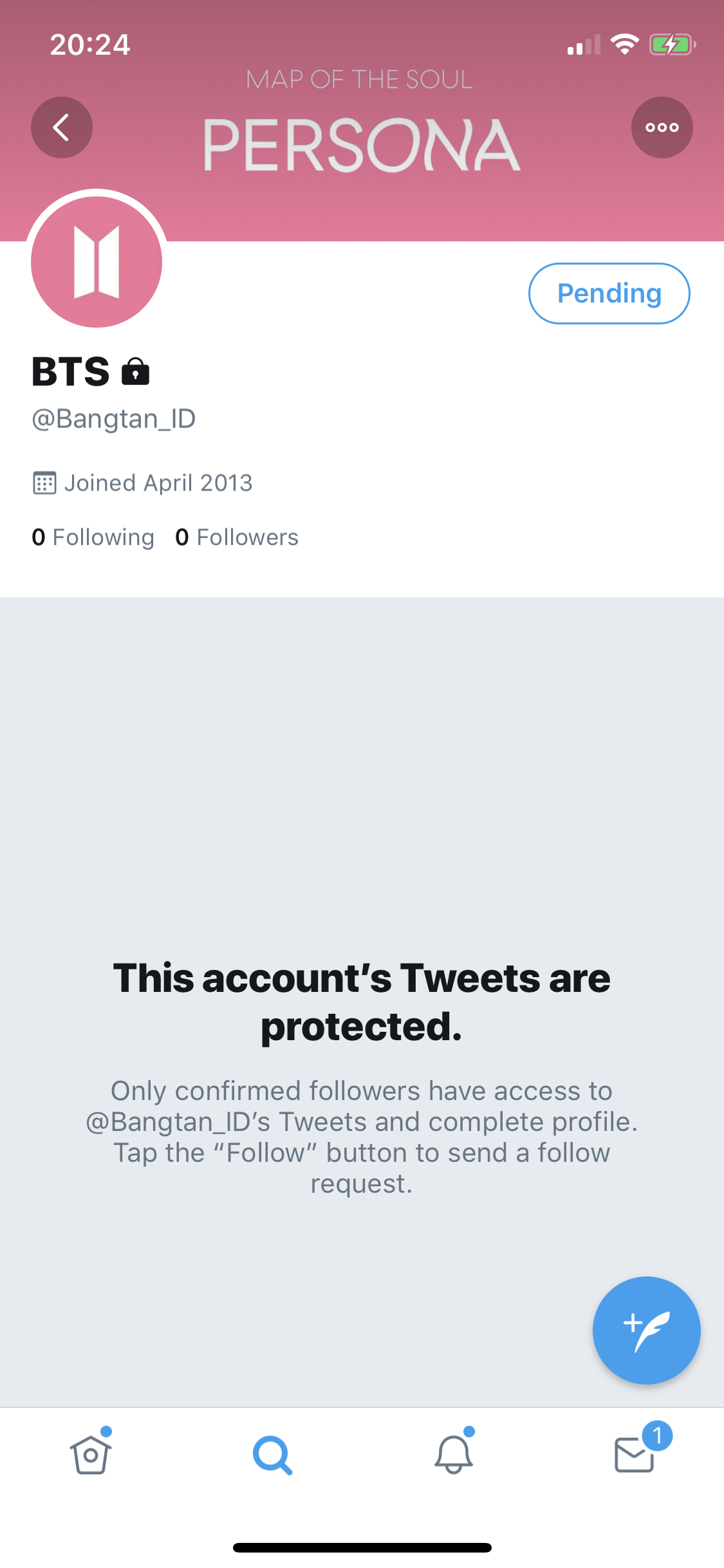 But.. plot twist, it turned out to be an old account which in the end was hacked by a fan who decided to take the moment of virality to promote BTS.
A lot of fans are feeling very nostalgic about the reference to the older era.
As the release date of the new album gets closer, you can definitely expect more hints about what it will be about.
UPDATE
This post has been updated to reflect new information regarding the hacked @Bangtan_ID Twitter account.