The party was for the second release of the British model's clothing line "Londunn x Missguided".
Towards the end of the event Dunn tweeted that the nightclub she was hosting the launch party at doesn't like black people.
The West End club that hosted the event only opened last week.
Dunn said that the way that she was treated at her event was "disgusting".
Giggs, who performed at the event, said that the club had "absolutely disgusting hospitality".
Stormzy, who was a guest at the event, shared a screenshot of Jourdan's tweet and said, "Reign Club is dead".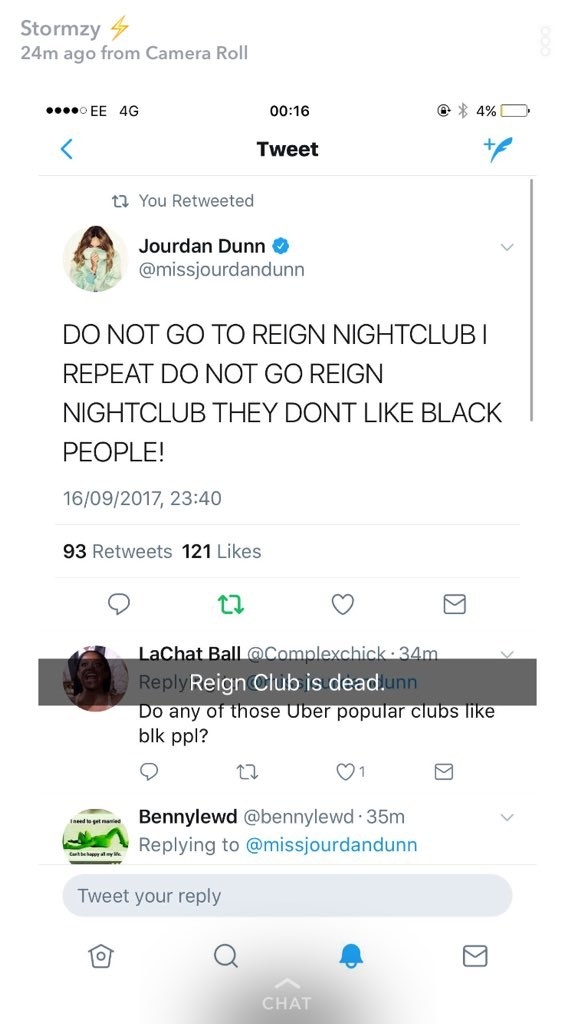 According to the Metro, an insider said that Dunn had threatened to pull the event after the club wouldn't let her brother in.
Reign club, Missguided and Jourdan Dunn's reps have yet to comment in the media despite numerous reports. BuzzFeed News has contacted them for comment.