Drake has denied accusations that he told a woman to remove her hijab at one of his concerts in London.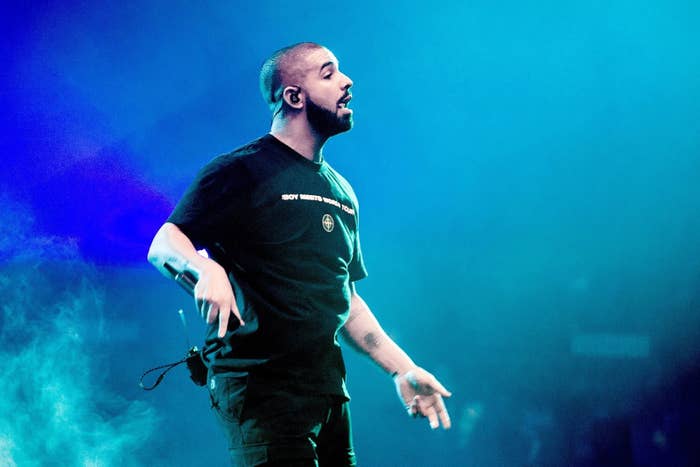 The claims come from a video from the O2 Arena last week where Drake tells someone to take off a "hot ass scarf".
In an Instagram post on Friday, Drake said the claims were a "fake media story", and that he found the accusations "devastating".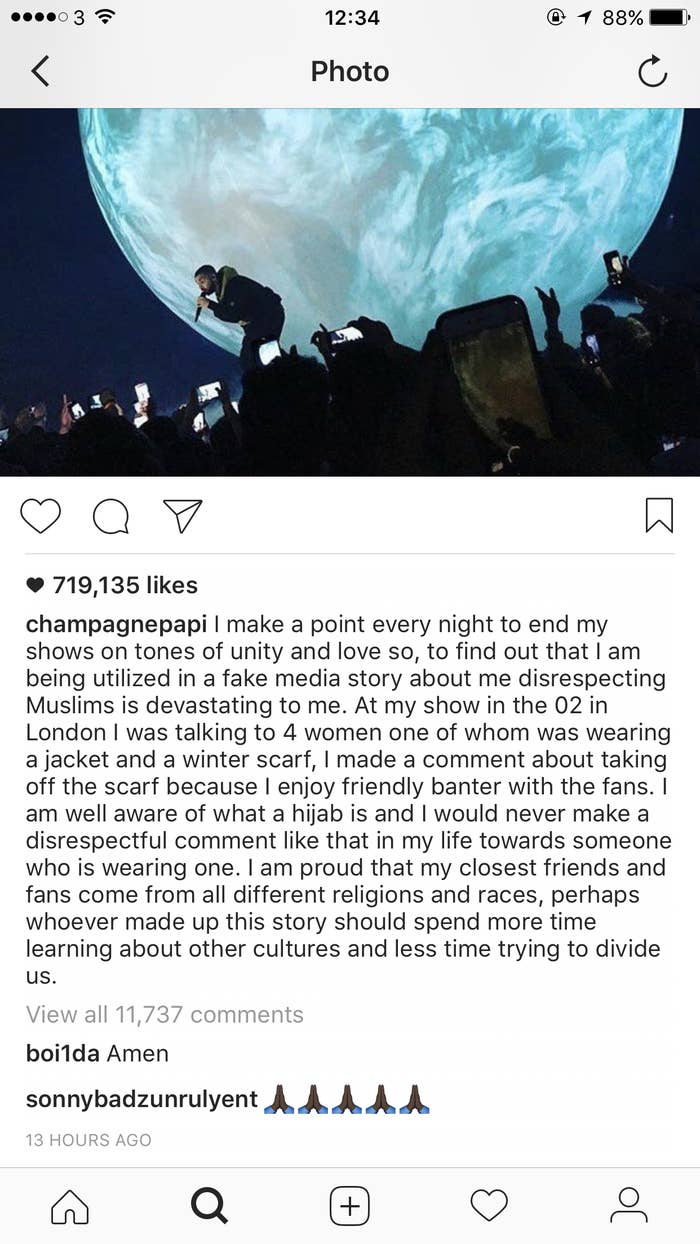 In the days since the video went viral, people started commenting on Drake's Instagram photos to accused him of racism.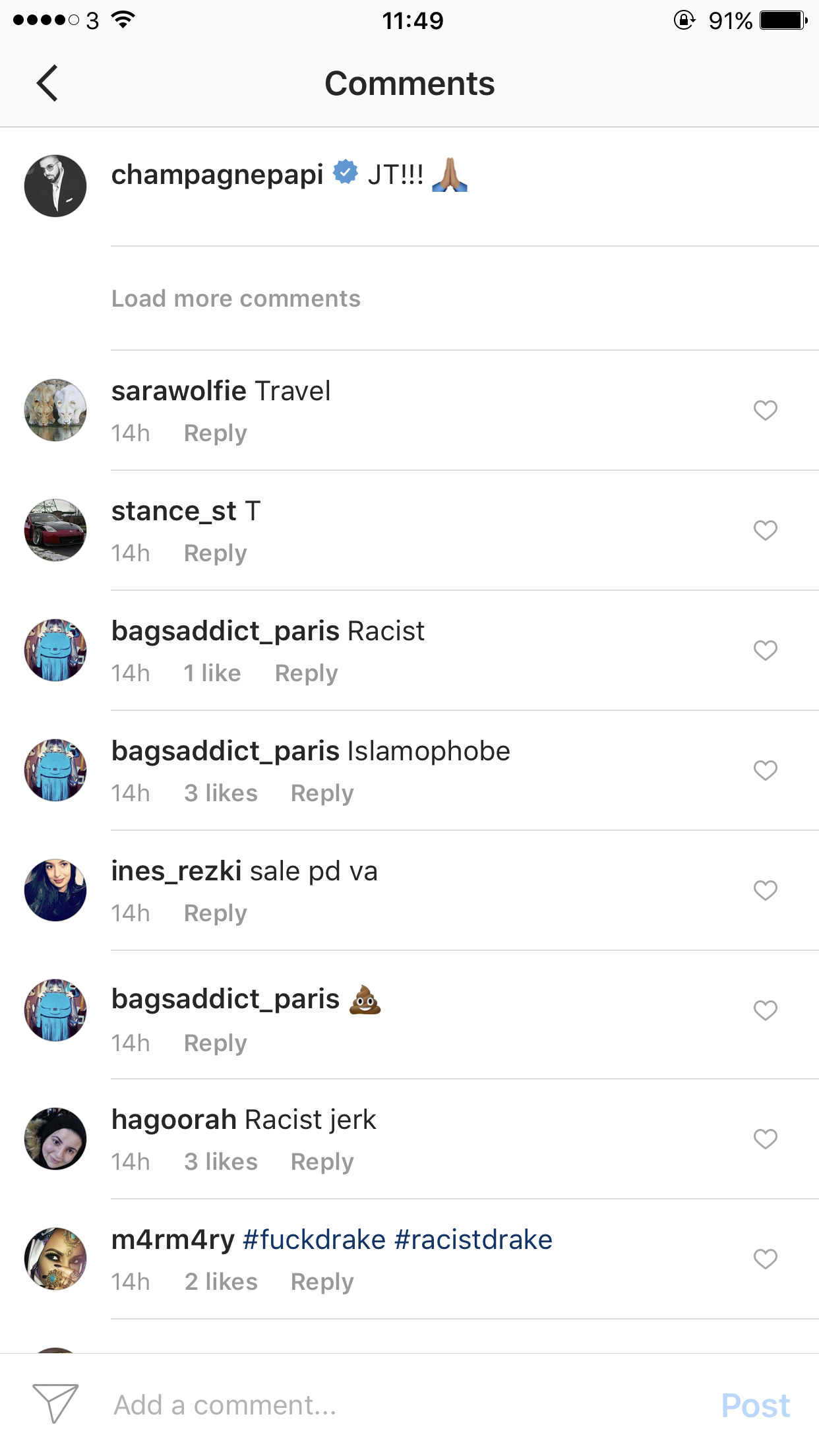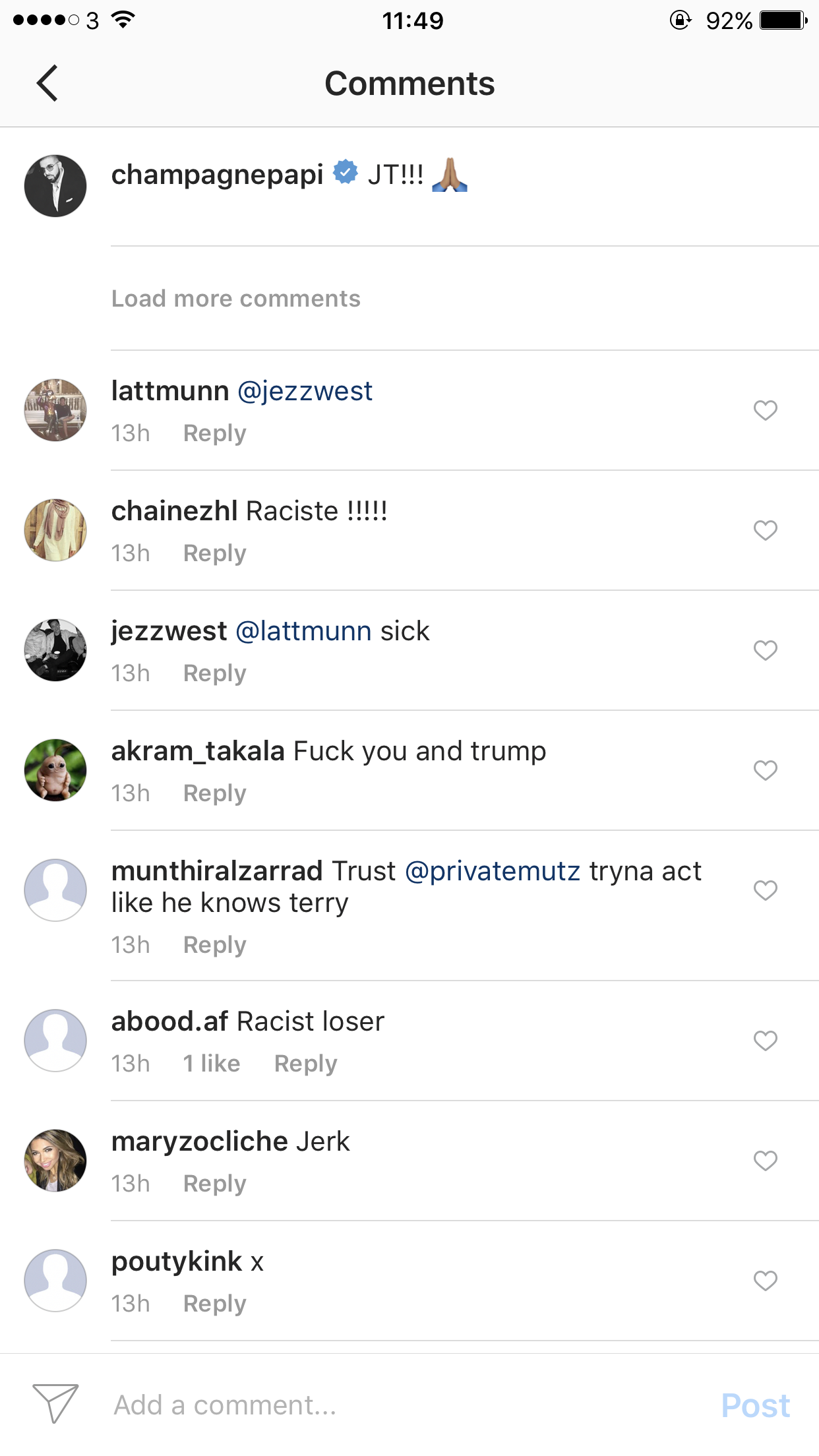 Some people got angry and called him ignorant.
They said he was cancelled.
Some people didn't believe the rumours, however.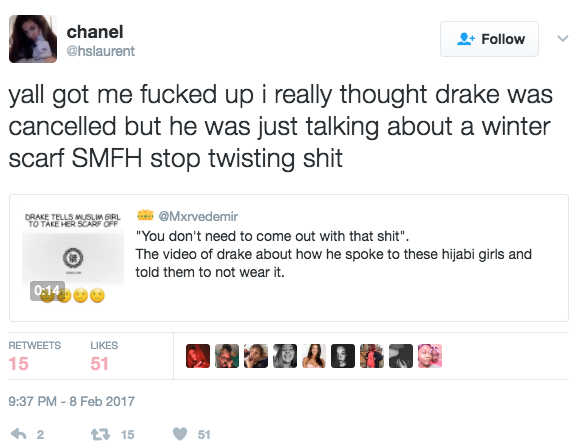 After initially not commenting on the claims, people are happy Drake addressed the video.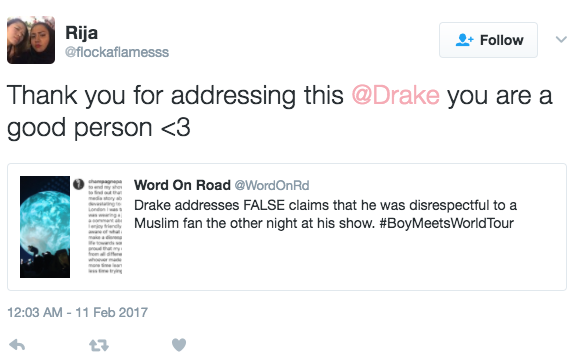 In his Instagram post, Drake had written: "I am proud that my closest friends and fans come from all different religions and races, perhaps whoever made up this story should spend more time learning about other cultures and less time trying to divide us."
🙏 🙏 🙏