Last August, BTS released Love Yourself: Answer, the third album from their trilogy series Love Yourself. The album cover had four different versions and, when put together, they looked like this: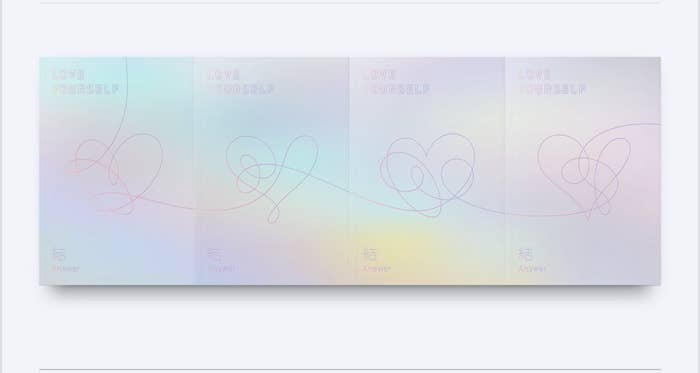 Fast forward to Wednesday, when BTS fans noticed a T-shirt on sale on Asos, which they said had a striking resemblance to the design on the BTS album covers.
Naturally, fans started to ask Asos about it.
And were pretty confused.
The listing didn't mention BTS, but the item was described as a "tie front cropped t-shirt with heart graphics".
It also appeared to have been "selling fast" on the website.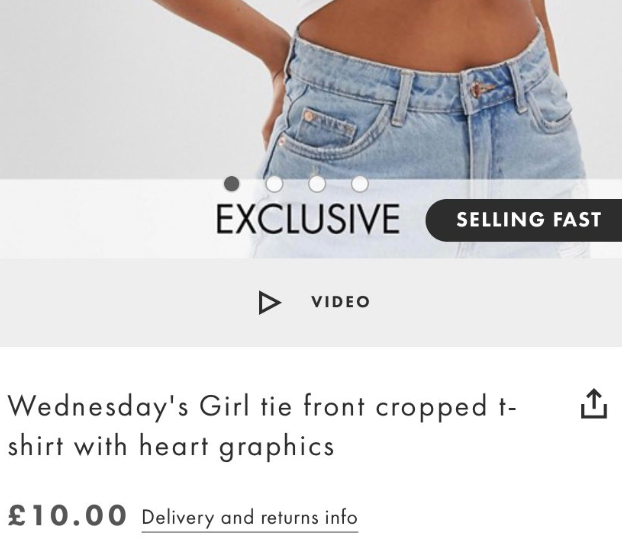 The fans didn't stop there. They then reported the T-shirt to BigHit Entertainment, BTS' record label.
A spokesperson for Asos told BuzzFeed News they have removed the T-shirt from the website while the matter is being investigated. They said:
"As a responsible retailer we take intellectual property very seriously, which is why we took the t-shirt off site while we looked into it. The t-shirt was actually designed and supplied to ASOS by a third party brand.

"We understand they are currently investigating the matter and we have asked them to reach out to BigHit Entertainment directly."
BuzzFeed News has reached out to representatives for Wednesday's Girl who have not responded to our requests for comment.