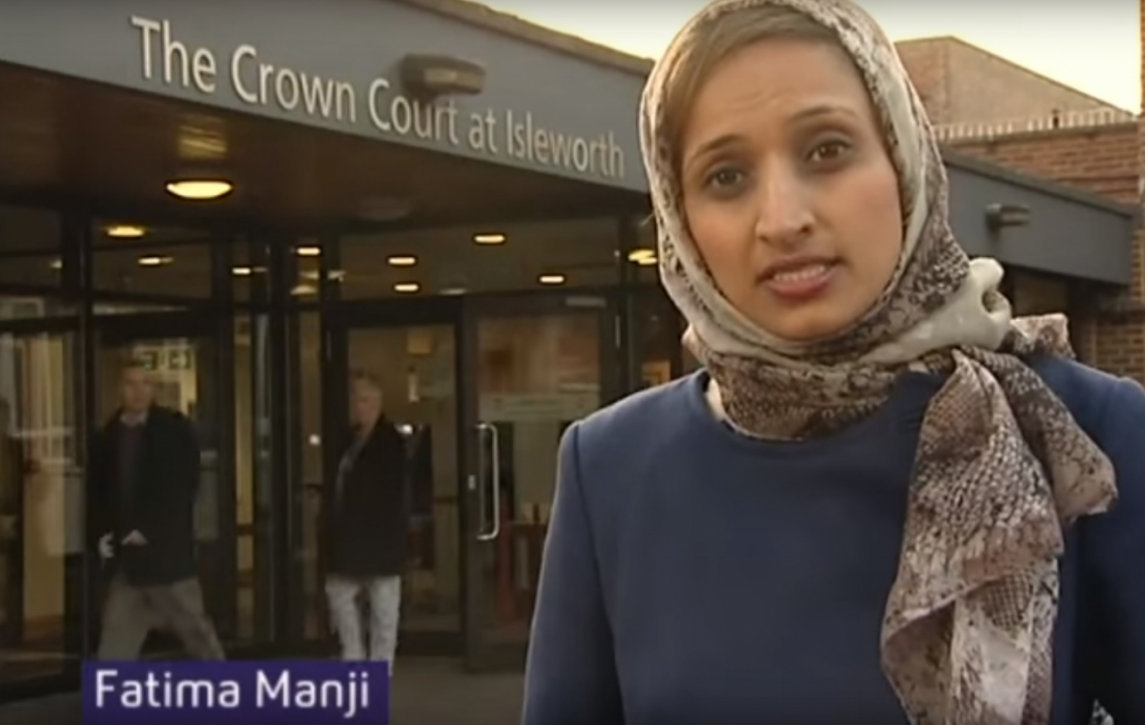 Both ITN and its reporter Fatima Manji have made official complaints to Ipso, the press watchdog, over a column published in The Sun by columnist Kelvin MacKenzie.
In the piece he asked why Manji, a Muslim Channel 4 News reporter, anchored the coverage of the recent attack in Nice.
In a statement the broadcaster said it "cannot accept an employee being singled out on the basis of her religion".
MacKenzie had written that he could "hardly believe his eyes" when he saw Manji presenting the show after the truck attack in Nice, which killed scores of people.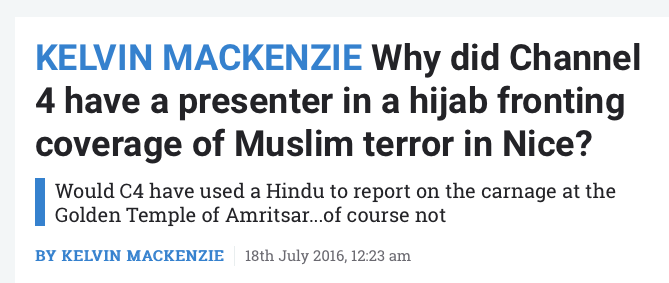 Shortly after presenting the show, Manji said she had been scheduled to co-anchor that night all along — and not because of the news in Nice.
Channel 4 News defended its award-winning journalist, who has been working for the programme for nearly five years.
House of Lords member Baroness Sayeeda Warsi also wrote a letter asking the editor of The Sun, Tony Gallagher, to "exercise his role as an editor responsibly".
Senior media figures were also critical of the column, and more than 1,400 complaints about it have also been registered with Ipso by members of the public.
On Tuesday, Manji responded in an opinion piece in the Liverpool Echo.
Her choice of publication was seen as a symbolic gesture. People in the city of Liverpool have boycotted The Sun for nearly 30 years, after it published an article (under MacKenzie's editorship) titled "The Truth," which incorrectly claimed that football fans at the 1989 Hillsborough disaster, which cost 96 supporters their lives, had stolen from the dead and urinated on police officers.
She wrote: "It would be easy to dismiss Kelvin MacKenzie as an embarrassing, and serially embarrassed, relic of a bygone era in British journalism."
"The Sun, you will recall, is the newspaper that appears at ease with its columnists describing refugees dying at sea as 'cockroaches'," she continued.
"Kelvin MacKenzie has attempted to smear 1.6 billion Muslims in suggesting they are inherently violent. He has attempted to smear half of them further by suggesting they are helpless slaves. And he has attempted to smear me by suggesting I would sympathise with a terrorist."
She went on: "THE TRUTH? I confess. I pi**ed on Kelvin MacKenzie's apparent ambitions to force anyone who looks a little different off our screens, and I'll keep doing it."
At the time, spokesperson for the Sun declined to comment but pointed to a column by Anila Baig, one of the paper's Muslim writers. In the column, published the day after MacKenzie's column, she wrote that to "accuse [Manji] of being representative of ALL Muslims – including mentally ill ones who commit abhorrent heinous acts – is ridiculous".
However, on Friday MacKenzie defended his column as "reasonable", blaming the "Twerperati" for attacking him after asking "a simple question".