About two weeks ago, Capital radio presenter Roman Kemp was dragged by BTS fans for saying the band was "that noise that you were just hearing there".
He went on to apologise to the fans and posted a photo to tease an upcoming BTS interview, which was supposed to be aired on Wednesday.
Some fans wanted him to redirect his apology to the band.
And they said he should do it on the radio.
But other fans accepted the apology and were concerned about alleged comments that were made about Kemp's family.
Fans who were eagerly anticipating the interview tuned in to hear from their faves, but the interview never appeared. When they checked Capital's Twitter account, the tweet with the video teaser appeared to have been deleted.
And now they want to know if the interview will be aired at all.
BuzzFeed News has seen a copy of the questions that Kemp would've asked at the interview with BTS.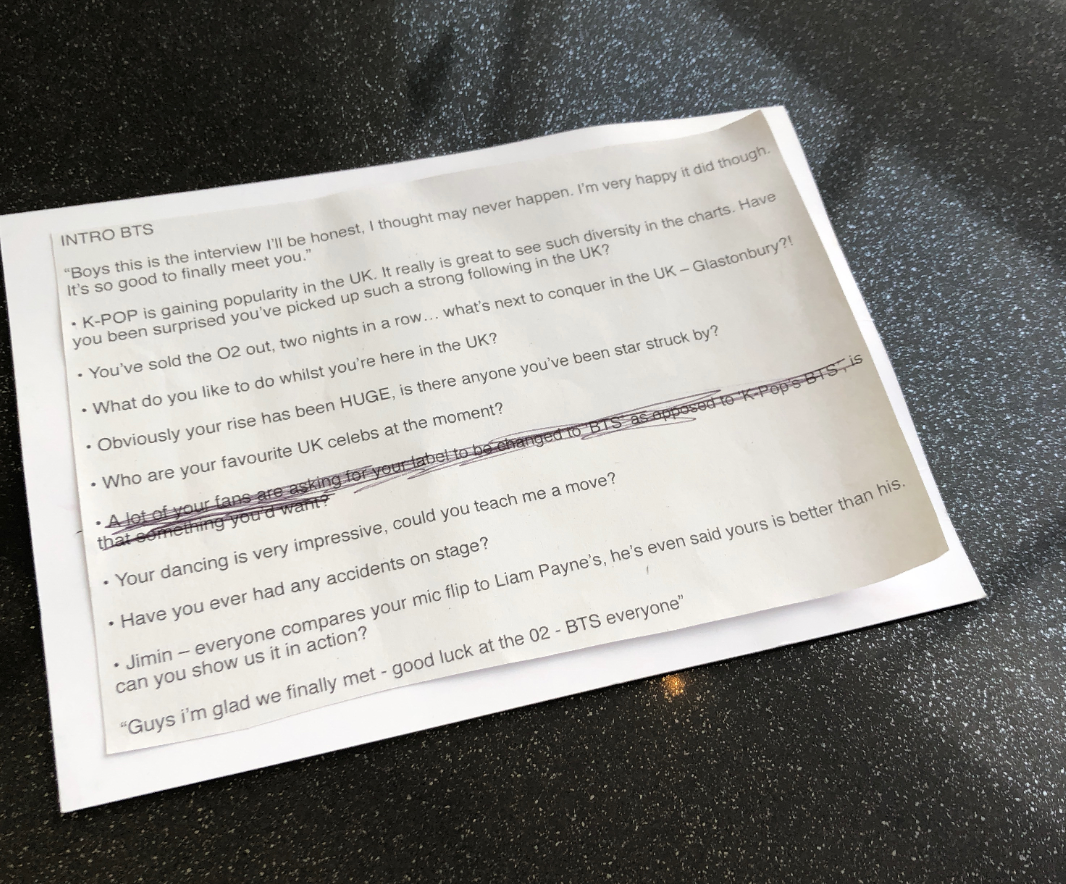 When BuzzFeed News contacted Capital to ask why the tweets were deleted, and if the interview would be airing in future, a spokesperson said they do not comment on editorial decisions.
BuzzFeed News has also contacted reps for BTS for comment.