Caroline Starmer has been charged with perverting the course of justice, Leicestershire police announced.
The force said in a statement: "A 28-year-old woman has been summoned to appear at court charged with intent to pervert the course of public justice.
"It follows an allegation made in which a woman claimed that while in a store in Humberstone Gate, Leicester, on Monday 13 July, she was assaulted by a security guard.
"Caroline Starmer, of Leicester, is due to appear at Leicester Magistrates' Court on Monday 24 August."
Original report below:
Caroline Starmer, a 28-year-old mother, claimed on Monday that a security guard took away the baby she was breastfeeding in a Primark clothing store in Leicester.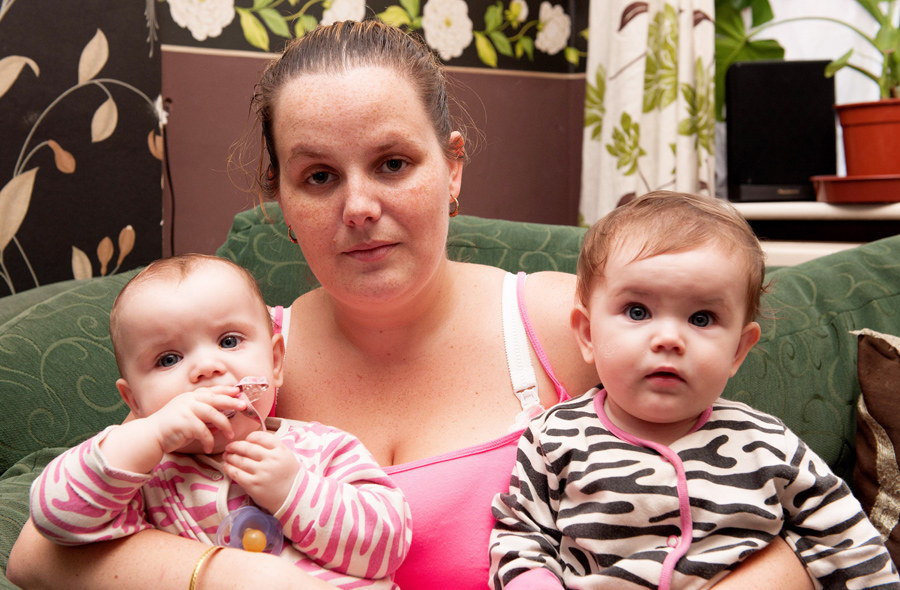 Starmer, who lives near Woodgate in Leicester, had gone to the store with her two 9-month old twins, Paige and Freya.
According to the Leicester Mercury, Starmer was breastfeeding Paige behind a mannequin in the shop when she was approached by the security guard.
In a Facebook post in the group "Free to Feed", Starmer wrote: "My 9.5 month old daughter started crying, needing a feed and the queues were pretty long, so to save my daughter the upset, and the other customers too, I decided to find a quiet spot out of the way of others and feed her discreetly."
"Within 5 minutes of doing so, I was approached by a security guard who asked me to vacate the premises to feed my daughter."
Starmer says she "stood her ground" and told the guard she could legally breastfeed in public. The guard, she said, then physically removed Paige from her.
"The pain was excruciating, because she was pulled off my breast against her will, she instantly clamped down with her two bottom teeth causing a lot of pain to me." Starmer told MailOnline.
"I was stunned, I didn't know what to do, this stranger had hold of my daughter and was walking off with her screaming while I had my breast exposed and my other daughter in the pushchair.
"When I regained my senses I sprinted after him and stood in front of him. I grabbed Paige off him and he just sneered at me and walked off."
BuzzFeed News has contacted Starmer for comment.
Primark told BuzzFeed News that they had reviewed security footage in the store, and found no evidence that the security guard approached Starmer.
"We have investigated this customer's allegation which we naturally take very seriously indeed, " a Primark spokesperson said.
"The CCTV footage, reviewed by store management, shows the customer in the Leicester store quite clearly during the time in question. We can see no evidence that she was approached by anyone during this period.
"We have spoken to the security guards on duty. They categorically deny behaving in the way alleged. Furthermore the individuals do not fit the description given by the customer.
"We have therefore concluded that the customer allegation is not supported by the available evidence to date. The company would obviously be happy to work with any police investigation into this incident, should this be needed."
Leicestershire police told BuzzFeed News they had spoken to Starmer and that they are collecting further statements regarding the incident.