Marc Collins-Rector, 54, is a registered sex offender accused of hosting parties where adult men who worked in the entertainment industry allegedly sexually abused teenage boys. Collins-Rector was the founder of Digital Entertainment Network (DEN), a pre-YouTube streaming online video company that created its own content.
He also founded two other companies, World ComNet, which found travelers cheap flights and hotels before the internet in the '80s, and Concentric Network, which made it cheaper and easier for internet users to log onto chatrooms and message boards in 1991, according to a 2000 ZDNet article.
The first show created for DEN was Chad's World, about a teenage boy questioning his sexuality who moves into a Los Angeles-area mansion with three adult men including his older brother and his older brother's boyfriend.
The suits filed this month against Singer and three other Hollywood executives allege employment at DEN was used to lure boys to parties held at Collins-Rector's home where abuse allegedly occurred. Michael Egan, the plaintiff in these suits, was hired by DEN when he was about 15 years old. Chad Shackley was himself a teenager when he met Collins-Rector on an online message board, media reports say. DEN's third co-founder was Brock Pierce, who acted in First Kid and the Mighty Ducks films. Pierce was still a teenager when he was named a DEN executive vice president.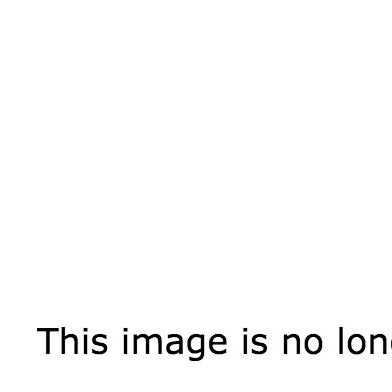 Shackley dropped out of his Bay City, Mich., high school to move in with Collins-Rector sometime in the early '90s. The two had "a sexual relationship," according to Egan's new lawsuits against the four Hollywood executives.
Collins-Rector, Shackley, and Pierce lived at the "M & C Estate," which stood for Marc and Chad, in Encino, Calif. The suits that Egan filed this month state the parties included drugs, alcohol, and sex, and there was a rule visitors couldn't wear clothing or swimsuits in the pool area. If the teenage boys refused to comply with the adult men's requests for sex, they were allegedly threatened, Egan's recent complaints say. Back in 1999, a lawsuit was filed in a U.S. District Court in New Jersey accusing Collins-Rector of sexually abusing a 13-year-old boy from 1993 to 1996.
Collins-Rector settled the case, but its publicity damaged his reputation, and shortly afterward, he, Shackley, and Pierce resigned from DEN. DEN had planned to go public in 1999, but ended up filing for bankruptcy.
Several other lawsuits were filed against Collins-Rector, Shackley, and Pierce in various jurisdictions in the early '00s by men claiming they were sexually abused as teenagers. Collins-Rector, Shackley, and Pierce moved to Marbella, Spain, where they were arrested by Interpol in May 2002.
Shackley and Pierce were released without charges after a month. Collins-Rector was sent to prison in Madrid, where he spent two years fighting attempts to extradite him to the U.S. (Collins-Rector does not currently appear in Interpol's "wanted" database). In October 2003, he was extradited.
In June 2004, Collins-Rector pleaded guilty to transporting minors across state lines to have sex with them, according to court records and the AP. He paid a fine and served a few months, having received credit for time served in Spain.
He then appears to have moved to Boca Raton, Fla., according to public records. His parole was handed over to Florida law enforcement.
In 2006, a U.S. District Court granted Collins-Rector special permission to go to the United Kingdom to receive treatment for "a brain tumor," according to a November 2007 article in Radar Magazine.
The Sun published a photo that claimed to be of Collins-Rector with a young boy in October 2007.
Later that year, Collins-Rector's attorney filed a motion to terminate his client's supervision requirement, according to Radar. In arguments against the motion, the assistant U.S. attorney argued Collins-Rector was trying to gain permanent residence in the U.K. by forming a civil union with his 18-year-old personal assistant, the magazine reported.
In August 2008, the Florida Department of Law Enforcement updated its records on Collins-Rector for the last time, listing him as living in an unspecified address in the Dominican Republic. A spokesman for the department told BuzzFeed that they don't need to update the record unless Collins-Rector returns to Florida.
In the first quarter of 2011, Collins-Rector renounced his American citizenship.
Since then, the trail has gone cold. If you have information that could lead us to Collins-Rector, please email hunter.schwarz@buzzfeed.com.
Nicolás Medina Mora and Ellie Hall contributed to this report.