1.
Mix photos, art, and other trinkets for an eclectic eye-catcher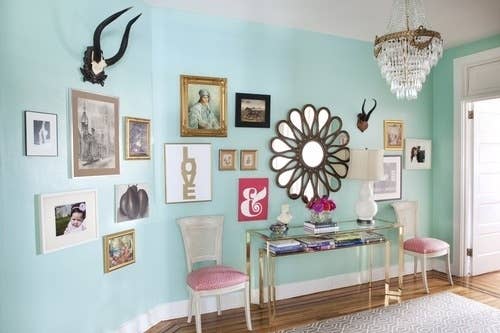 2.
Line your staircase to liven up an often boring wall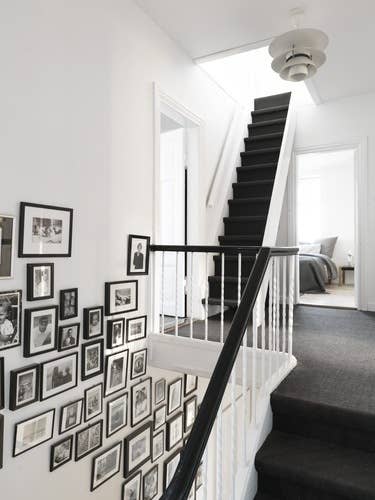 3.
Use a single color that appears in every frame to tie your wall together...
4.
Or pick a color scheme that ties all of the frames together
5.
Use one type of frame in different sizes + photos with similar coloring for a subtle, clean gallery
6.
Use a variety of prints from the same artist for this cohesive look
7.
Skip frames and create a gallery wall around a theme
8.
Add a monogram to family photo galleries
9.
Or go monogram crazy!
10.
DIY some pretty watercolors in lieu of pricey prints
11.
Kids' art is another inexpensive (and sentimental!) frame filler
12.
Save time and space by layering frames and knick-knacks on a ledge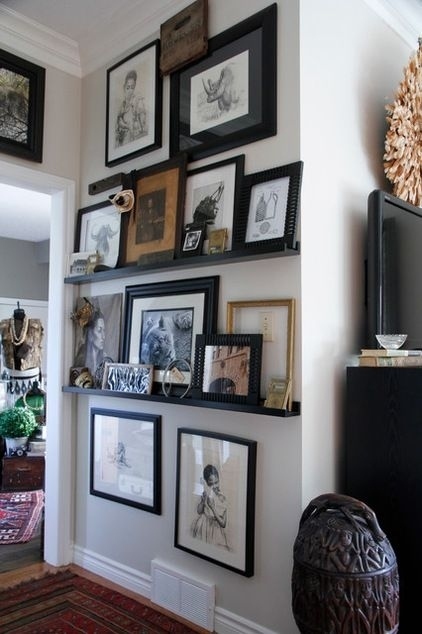 13.
You can also simply arrange them on a bookcase or credenza
14.
Create a gallery of vintage and thrifted mirrors
15.
Or clocks!
16.
Print family portraits on canvas instead of framing
17.
Keep it simple with a few well-lit pieces of art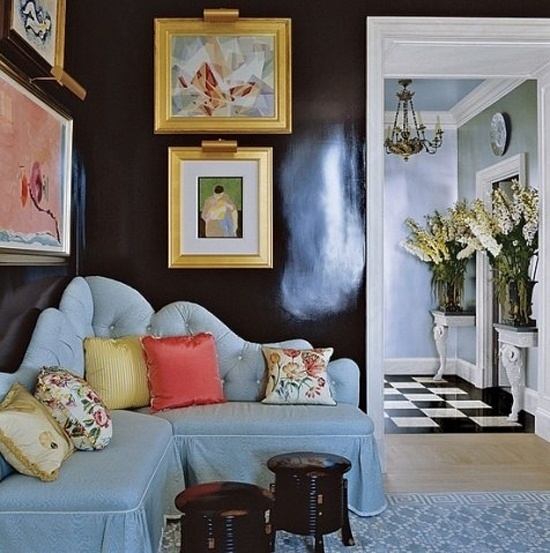 18.
Incorporate thrifted decorative plates for a vintage feel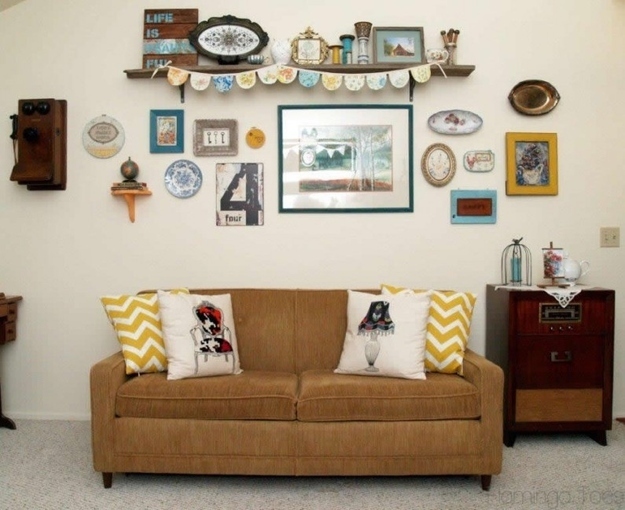 19.
Any vintage knick-knack will do!
20.
Mix bright colors for a kid's bedroom
21.
Arrange black and white photos symmetrically for a clean and classic bar area
22.
Go overboard with beach and ocean prints
23.
Cover your wall completely with nudes
24.
Use vintage window frames to display photos
25.
Use a large item, like a mirror, as the centerpiece of your gallery
26.
Add a chalkboard, clipboard, and something you can pin photos to for a gallery wall that is easy to update!
27.
Fill frames with needlepoint peices for an adorable vintage look
28.
Play with color in your matting paper and keep the photos black and white
29.
Album art is a another brilliant and inexpensive frame filler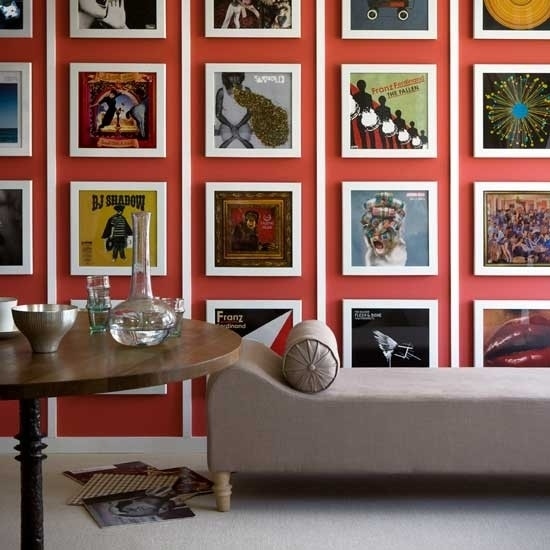 30.
Don't be afraid of being too eclectic...
31.
...Or too subtle
32.
Just remember: a gallery wall is the best way to showcase YOUR personality in a room!