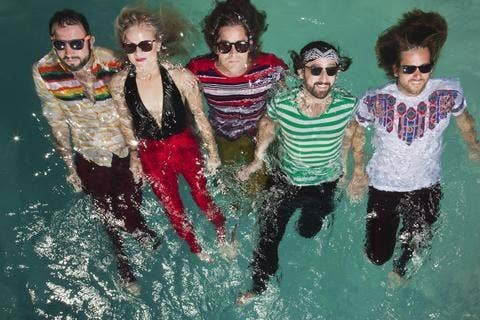 Youngblood Hawke is one of the most exciting bands out there today, and they proved that from day one. Their debut single "We Come Running" took over alternative charts (and the world, really) a few years back, and ever since we've been waiting on the edge of our seats to see what they'd come up with next.
Thankfully, their latest single "Pressure" is just as immediately lovable and undeniably catchy. The group has always had a knack for snappy production and choruses you can't let go of. The single was released a while back, and they're happily promoting the hell out of it (can you blame them).
They recently went to the Capitol Records building in LA to show what they could do with the track live. See for yourself below.