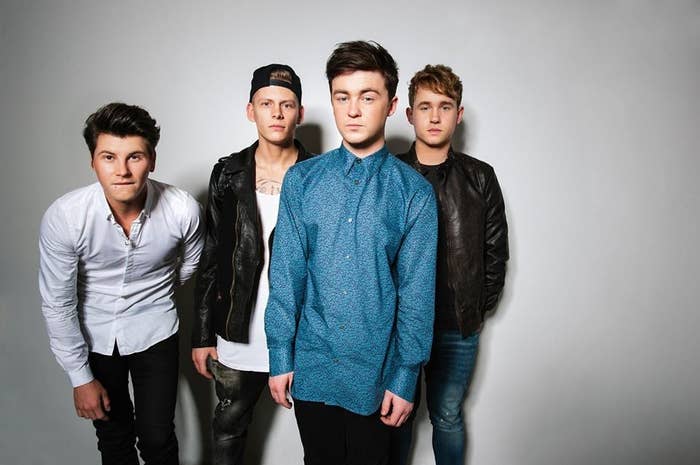 If you've never heard of Rixton (or had a group of British musicians sing to you in their hotel room , not saying I have...), here's your chance to get to know the boys a bit more intimately.
The poppy foursome released their debut US EP Me and My Broken Heart recently, and the title track made it to #6 on the top 40 radio stateside charts. While they're still heavily promoting the heartbreak anthem, they don't want to ignore the other gems on the EP, especially not one co-written with fellow Brit Ed Sheeran.
"Hotel Ceiling" has become a fan favorite, and it's easy to see why.
Like what you see? Want to see more? The band is constantly touring, and I can tell you from experience-it's worth the price of admission.