Unknowing tourists found themselves amongst stylish people wearing bowties, suspenders, cat-eye glasses, and saddle shoes.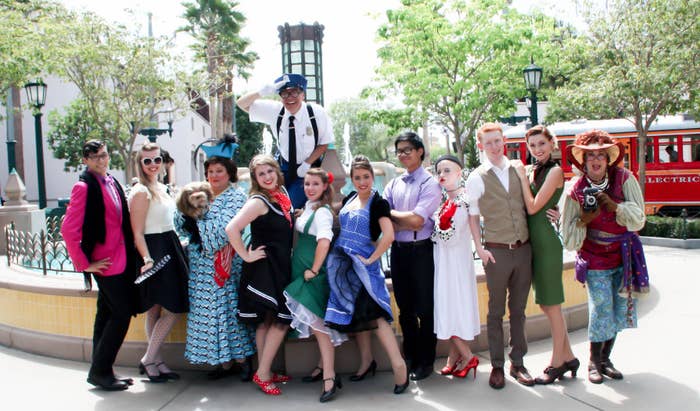 Participants roamed the park wishing one another "Happy Dapper Day!" and being generally adorable and swanky.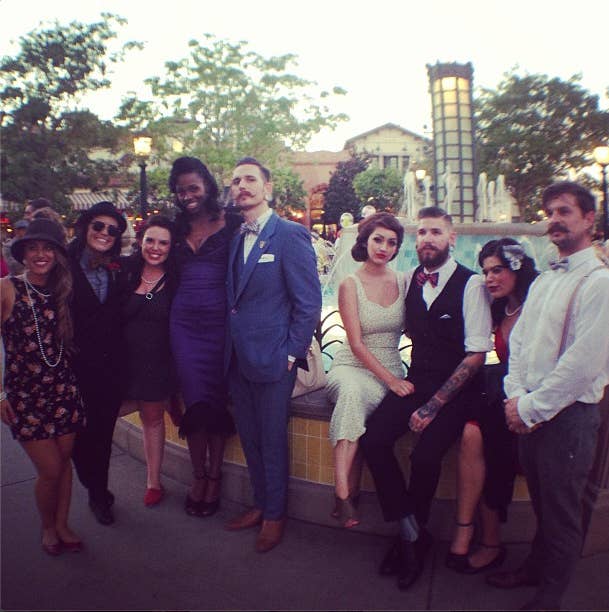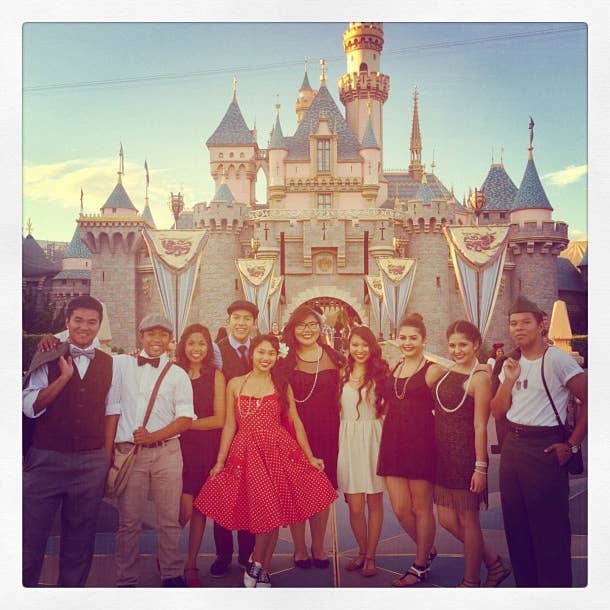 There were classy couples.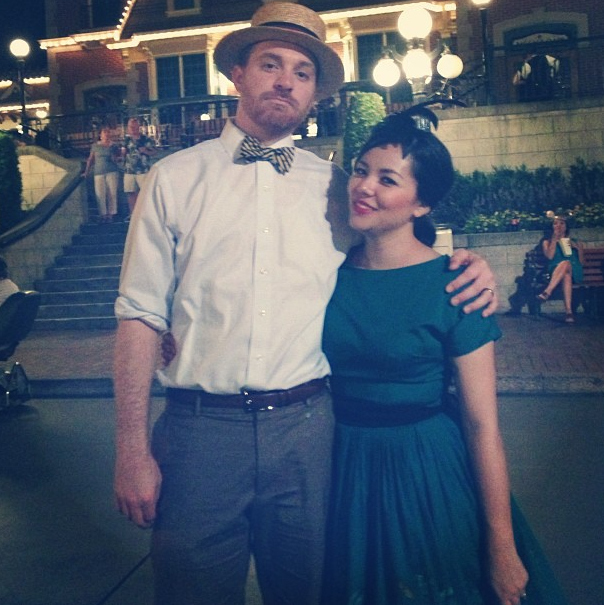 There were fancy families.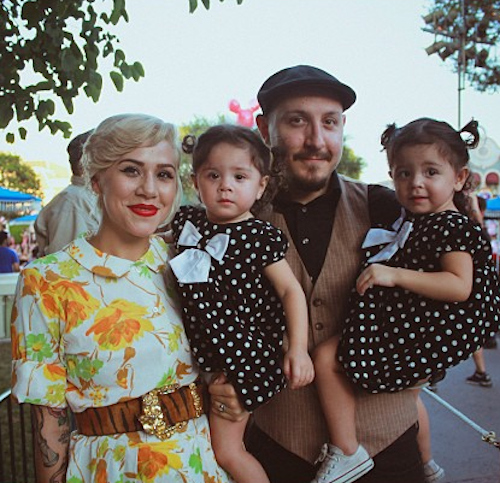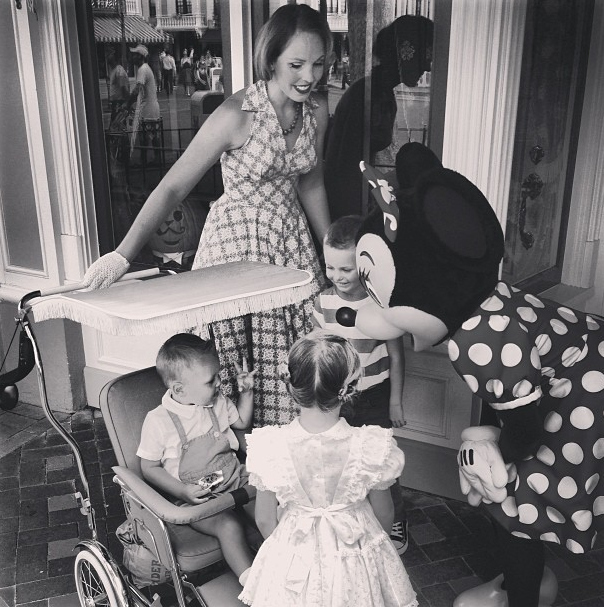 Sharp gentlemen with canes posed in New Orleans Square.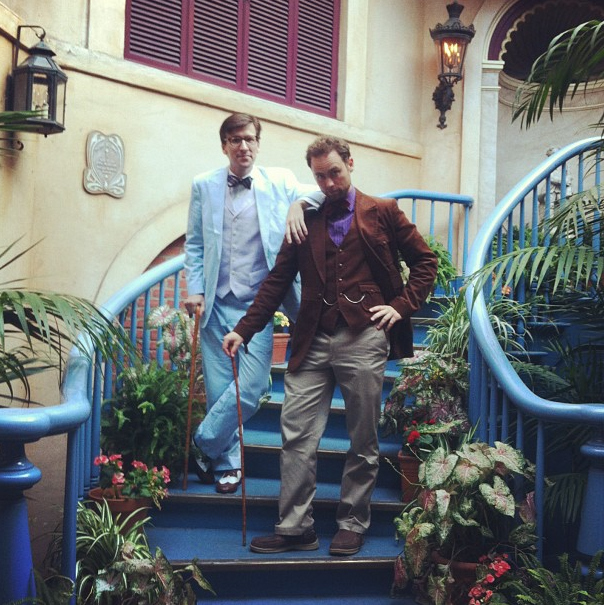 Friends with jaunty hats posed at Sleeping Beauty's Castle.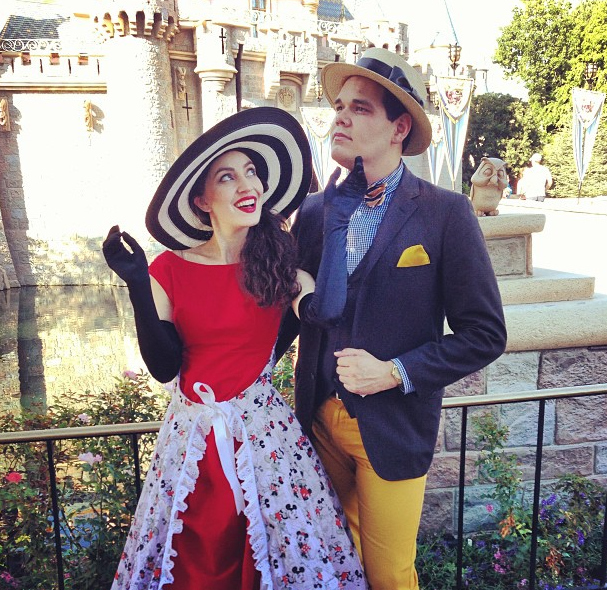 Basically, there was a lot of cute posing going on.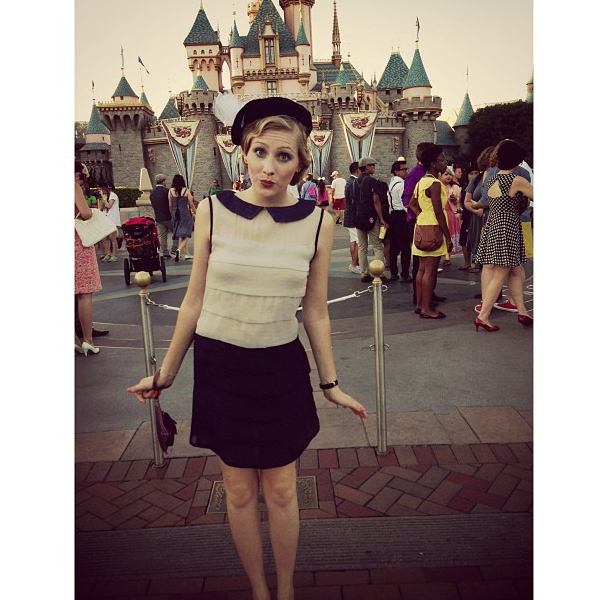 Especially at lamp posts.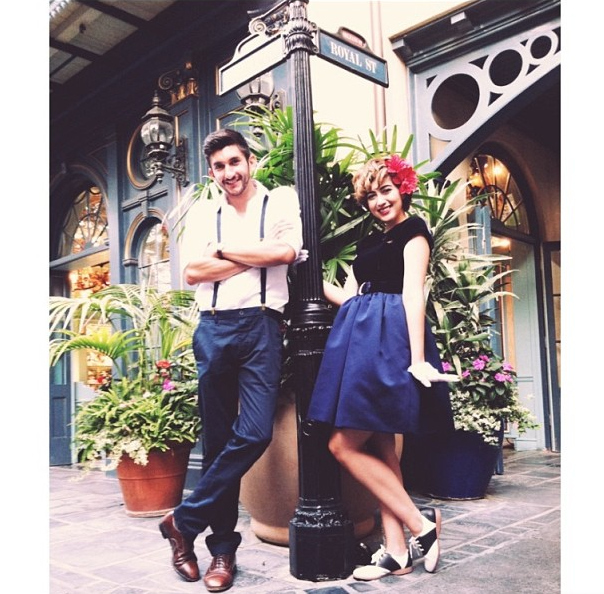 And in front of old cars.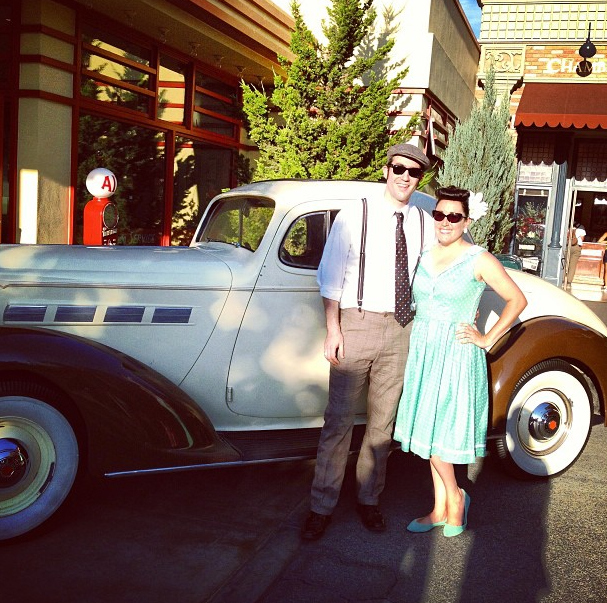 Then everyone rode the Mark Twain riverboat together and waved their hats to people on the shore.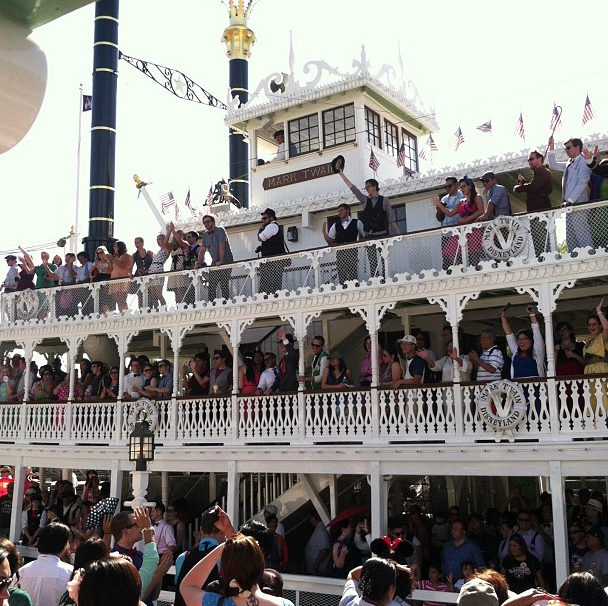 Cosplay isn't allowed in the park, but there was much "Disney Bounding," in which spiffy outfits are inspired by famous characters.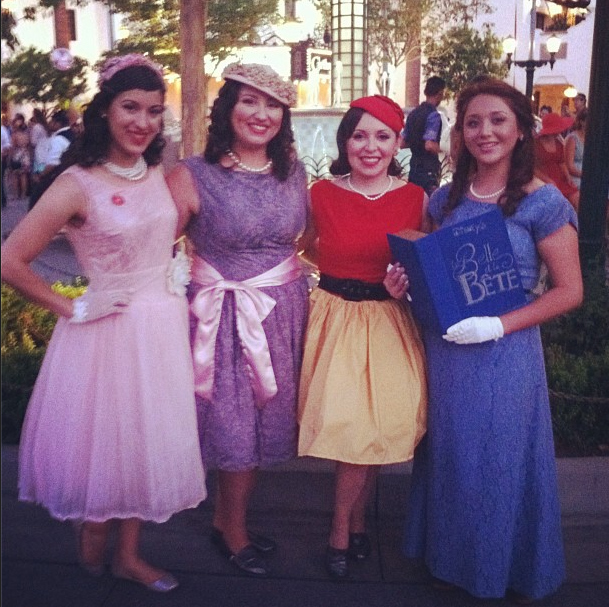 Everyone's hearts melted when a bounding Bert and Mary Poppins met MINI BERT AND MARY POPPINS.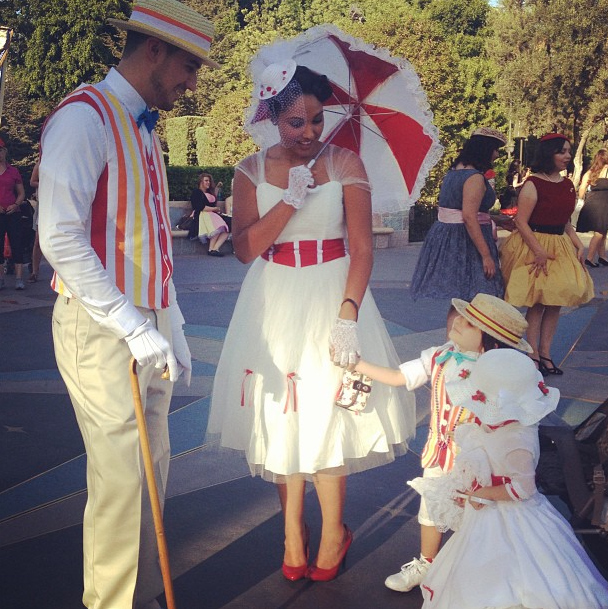 The Dapper Dans, Disneyland's famous barbershop quartet, entertained the crowds on Main Street.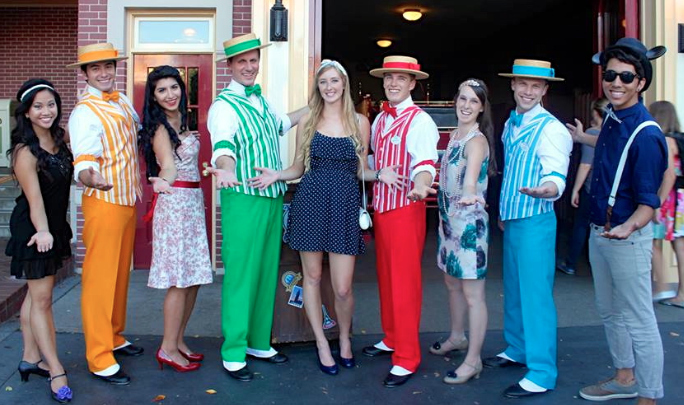 Even Mickey Mouse wore his best suit and bow tie to join in on the fun.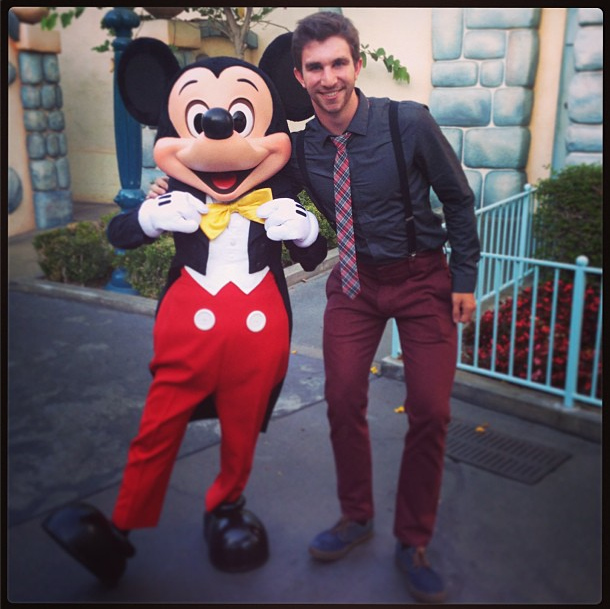 Things got a little silly when these guys accidentally wore flip flops.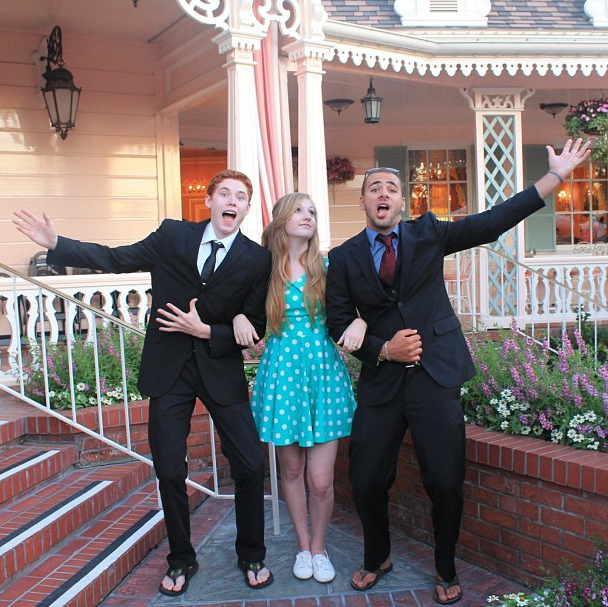 And when this lady goofed around in a teacup.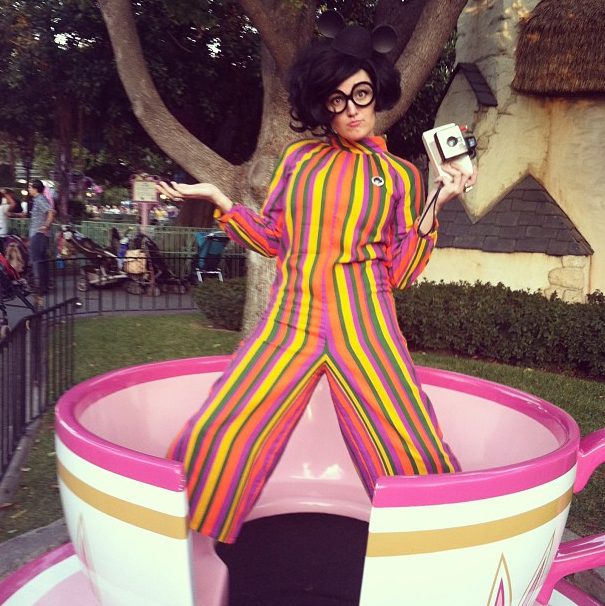 Then Drake Bell showed up wearing suspenders and took pictures with literally everyone.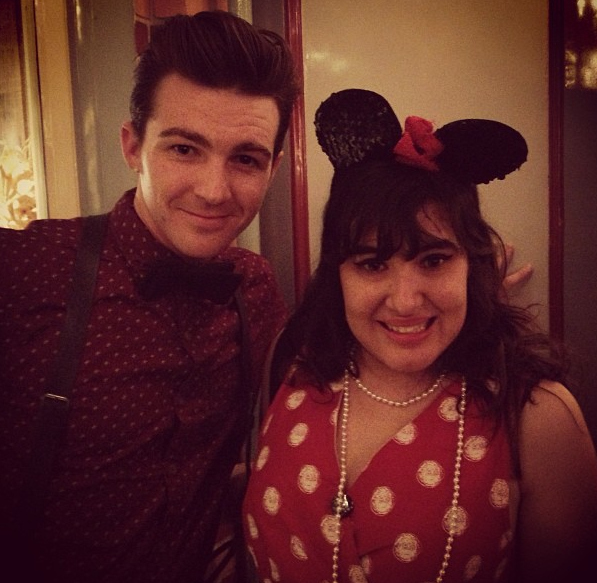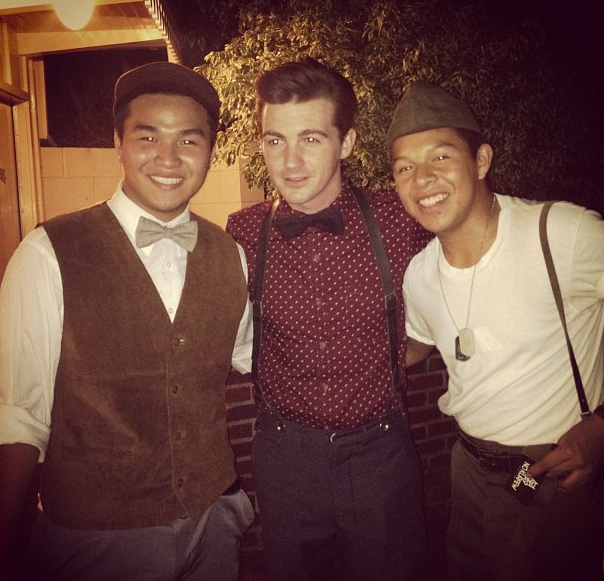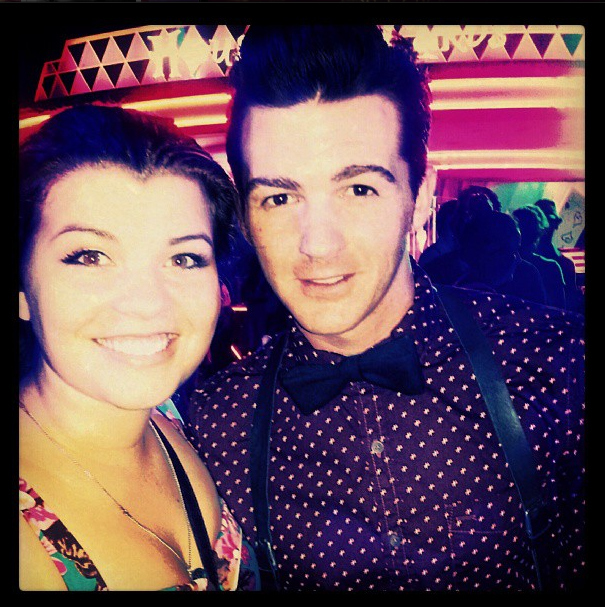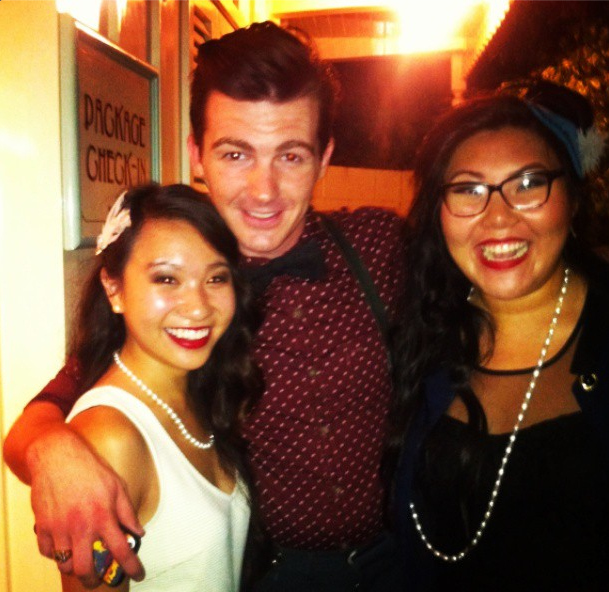 Happy Dapper Day!
Though it's not an officially Disney-sponsored event, Dapper Day happens twice a year at three parks: the Disneyland Resort (Anaheim, CA), Disneyworld (Orlando, FL), and Disneyland Paris. Visit dapperday.com for more info, including upcoming dates.