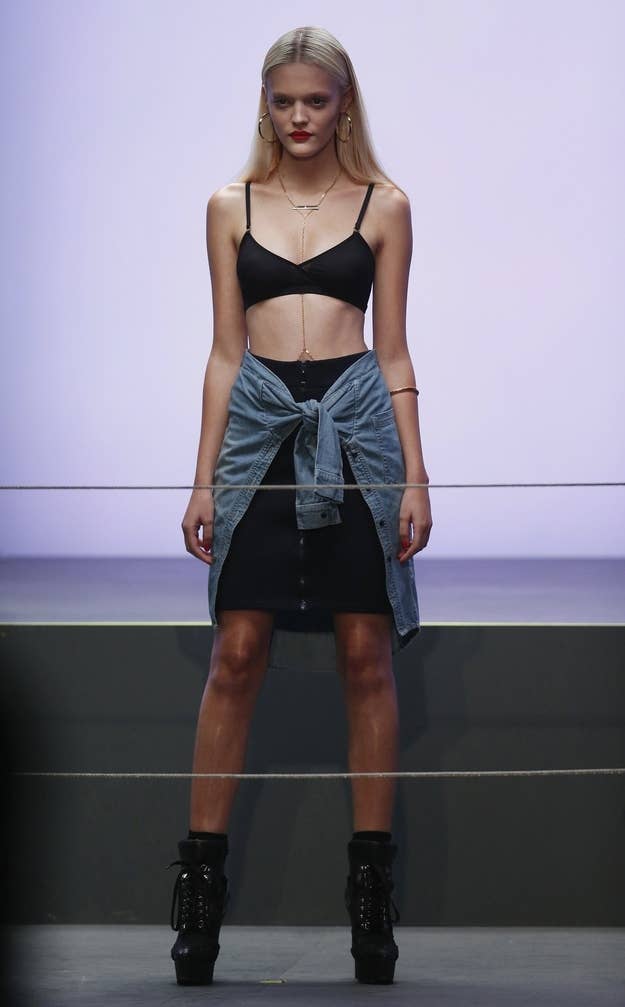 Rihanna's clothing line for River Island, which debuted on February 16 at London Fashion Week, hasn't received many critical accolades. The Daily Beast called it a "horror show." The Huffington Post called it "a wardrobe malfunction waiting to happen." And so on.
But that's beside the point — as an easy Twitter search will tell you.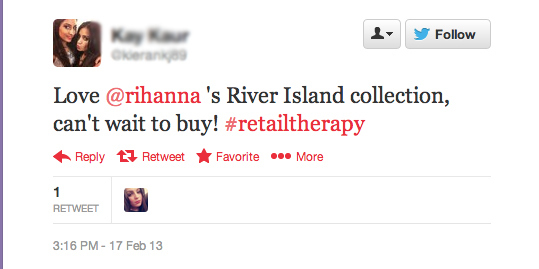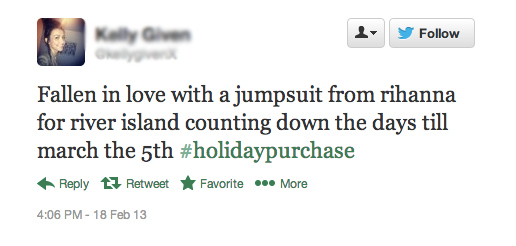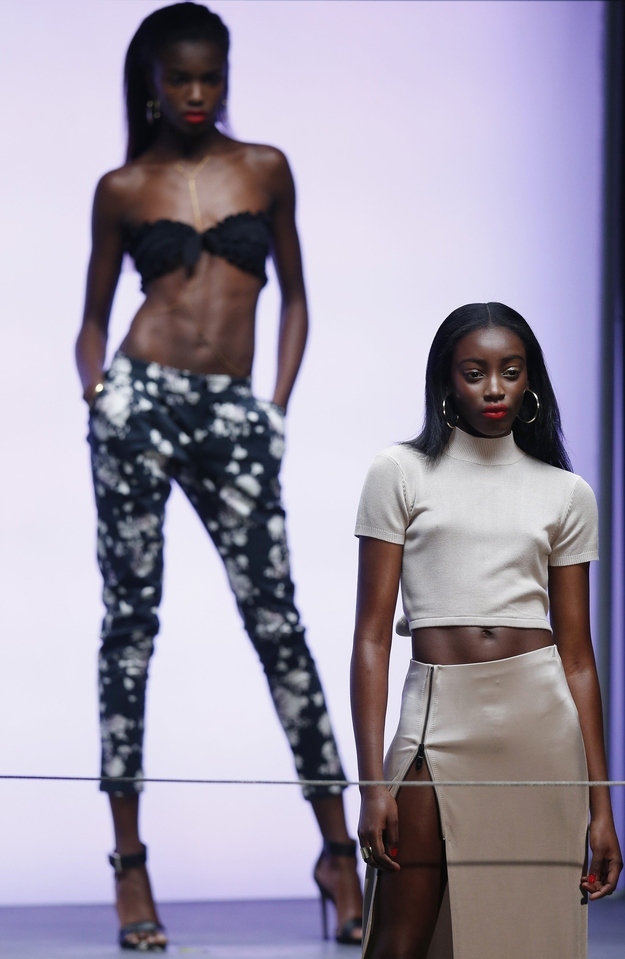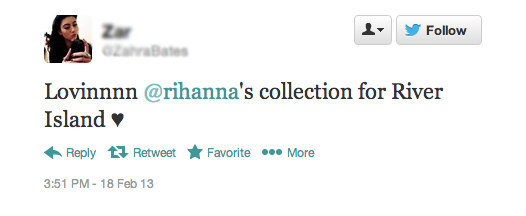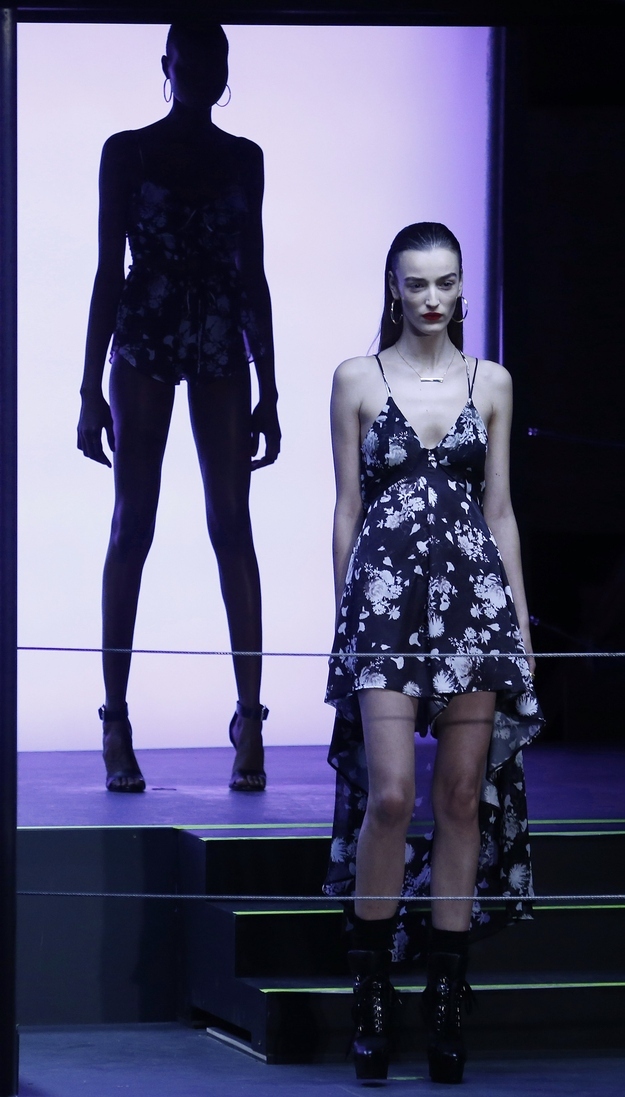 For a collection that is supposed to be for Fall and Winter, there is definitely an absence of fabric and an abundance of bare midriffs. But unsurprisingly, none of that is going to stop Rihanna's millions of dedicated fans from buying up the collection's various bra-shirts.