The day before Trump's inauguration, Scottish comedian Brian "Limmy" Limond tweeted this joke:
It got thousands of retweets, but a lot of US-based Twitter users weren't impressed. At all.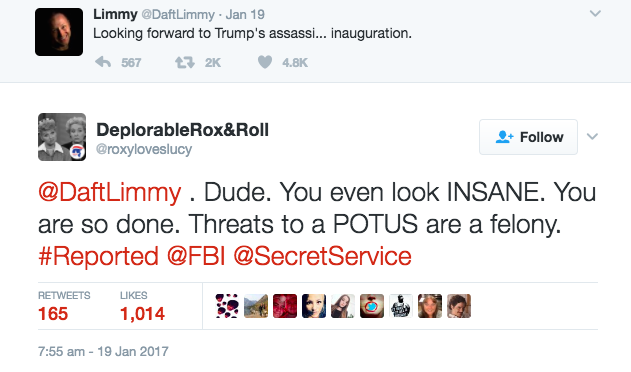 They trawled Limmy's media tweets to look for "proof" that he was a credible threat to the president.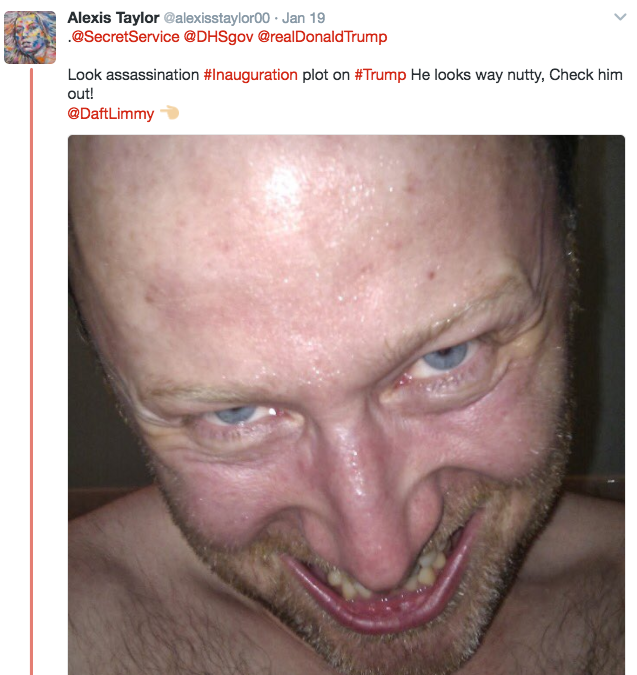 As things got more heated, Limmy's legion of followers did what Scots do best: They took the piss.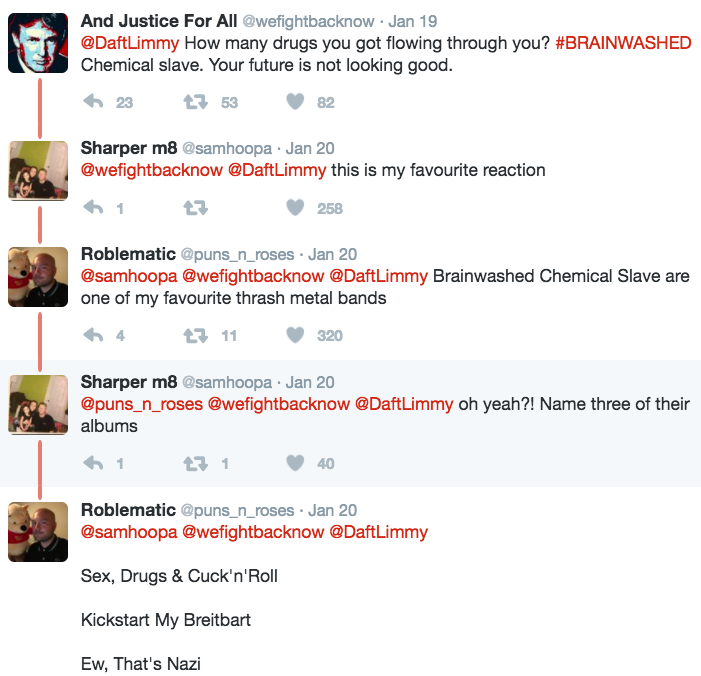 Some of Limmy's Glasgow-based followers even offered the Secret Service helpful travel advice.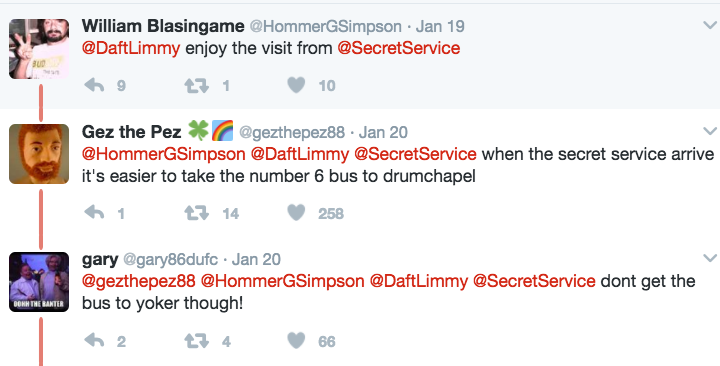 They also mocked the suggestion that Limmy could be extradited to Guantanamo Bay.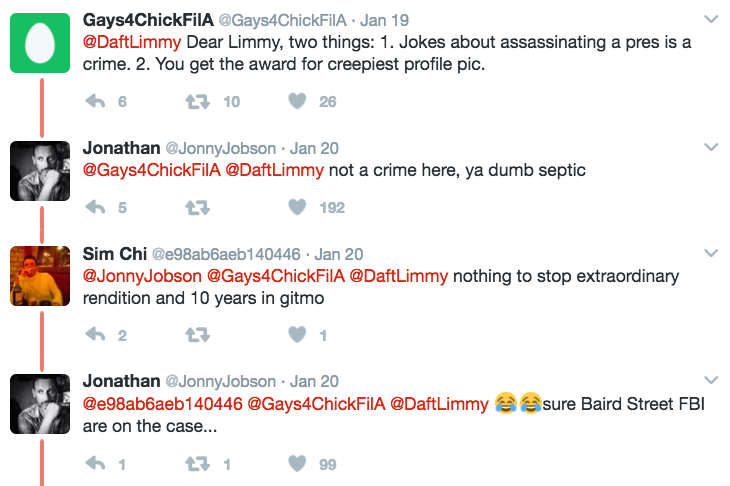 And reminded people who were tweeting Interpol that no one in Scotland likes a grass.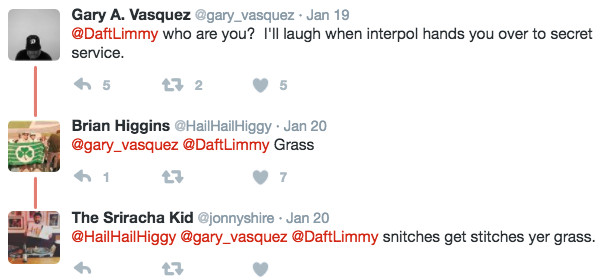 Basically, his followers had an answer for everything.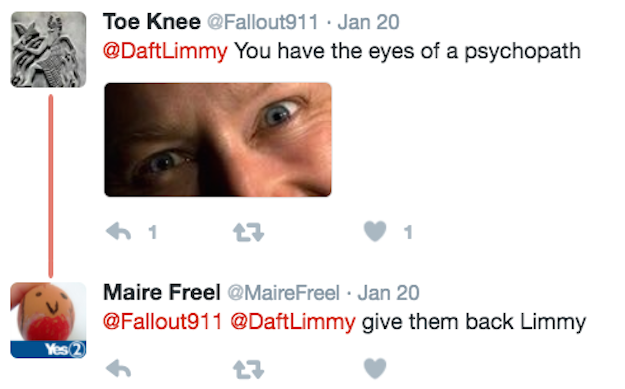 And Limmy's own comebacks were just as sassy and unconcerned as everyone else's.
It was OK in the end, though, as Limmy tweeted this message of reconciliation to Trump's supporters:
And if that fails, at least the Secret Service, FBI, and CIA will be able to find their way around Glasgow.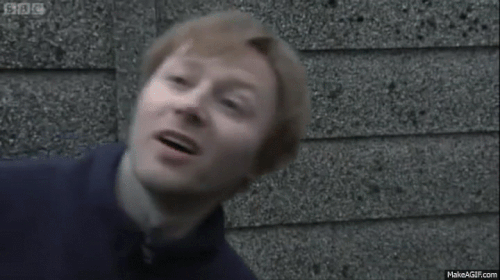 Looks like there are no comments yet.
Be the first to comment!