1.
First of all it got the main idea from the movie with the same name which starred Brad Pitt and Bruce Willis! So it can't be a bad movie right?! Right?!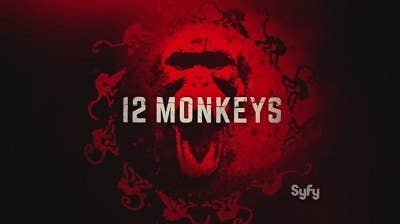 2.
But they only got the one line story of that movie and added tons of new characters and twits and awesomeness
3.
The most important reason : TIME TRAVEL! (It's not a spoiler since it's the basic of the show mind you)
4.
And not just to the past, but to very past and then to the near future like tomorrow or very far future like 2043!
5.
And don't worry it's not at all confusing, show has very good pace and when necessary it elaborates things to you not so much that make you go "whatt?!" So you don't need to be Harvard graduate to understand this series. Believe me I ain't
6.
It's not just science and timey wimey things. There is also drama. Imagine a true OTP but one lives in 2015 and the other is from 2043! I MEAN CAN YOU NOT?
7.
There is also brotherhood, friendship, lots of fighting and some humor. But all in good place that doesn't feel unwanted at all.
8.
Aaron Stanford (you may know him from Nikita) plays Cole, the time traveler who is supposed to save the world. Aaron is just the right guy for the character. He shows the stubbornness in the character very well that you don't see Aaron you see "Mr.Cole".
9.
Not just the two leads but the others are indeed good actors and they are not wooden. They make you feel things. What more can you ask from a good tv show?!
10.
I can go on forever but for the last reason just watch it! It's not same old drama vampire-y shows that are growing like mushrooms. It deals with psychological matters like if you had to choose between saving the humanity and the one you love, which one would you choose?! But all in all it doesn't require a lot. It'll level up your game and you can brag about it to your fellow tv addicts that you watch something different than others. And good different.
JUST.GO.WATCH.IT
12 Monkeys airs on SyFy Fridays 9/8c