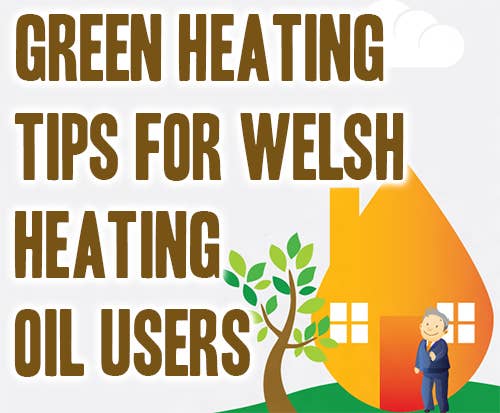 One would reasonably expect a country with as much beautiful green countryside as Wales to be quite environmentally sound, so you may be surprised to hear that, per person, carbon emissions in Wales are the highest in the UK. Many factors contribute to a nation's carbon footprint, including transport, electricity and domestic heating, so we thought it was about time that Welsh rural residents took steps to reduce their carbon emissions through a more responsible use of their home
heating oil
. Not only will you be able to reduce that national carbon footprint but you'll save yourself money as well – it's a win-win!MaintenanceOne of the main contributing factors to heating oil wastage in Wales is poor maintenance of domestic heating equipment. Over time, components in your boiler, radiators and heating oil storage tanks may deteriorate or suffer from a build up of soot and other impurities, affecting the overall efficiency of your system. To prevent the unnecessary wastage of heating oil, remember to bleed your radiators once a year to ensure that they're running at peak efficiency. If you've not had your boiler, fuel lines and heating oil storage tank serviced in a while, it may be a good idea to call in an OFTEC registered engineer to do that job for you, too.InsulationSome homes in parts of the UK like rural Wales tend to be quite old, and older buildings are often ineffectively insulated. In a poorly insulated home, the heat generated by your home heating oil can escape through walls, doors, windows and even the ceiling – costing you money and driving that Welsh average carbon footprint up and up. Consider purchasing double glazing for your windows if you haven't already done so, and ensure that the spaces between your walls and the open area of your loft are filled with an adequate quantity of insulation. You may even want to invest in insulation for your boiler and central heating pipes as well – it will cost you money in the short-term, but the long-term savings will more than make up for it...
To read the full story follow the link below:
heatingoil.co.uk
Find out how Wales' rural homeowners can help to reduce the country's carbon footprint and save themselves money into the bargain.