It's that time of the year to show how much you love the people around you...and what better way than to make them cringe with the cheesiest puns around?
1.
This is the pear-fect card for your other half.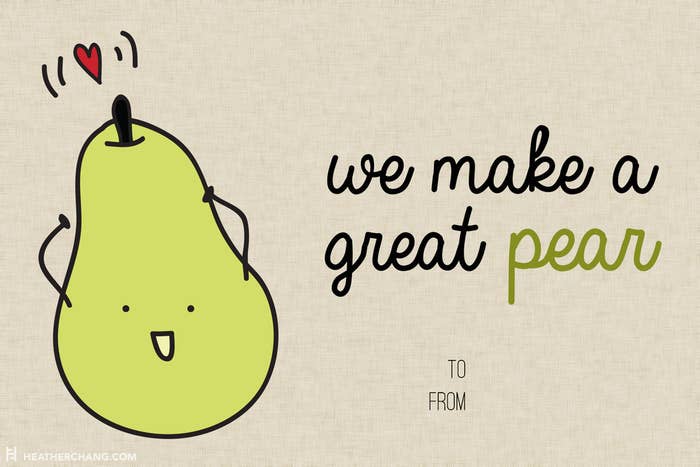 2.
How can you resist this face?!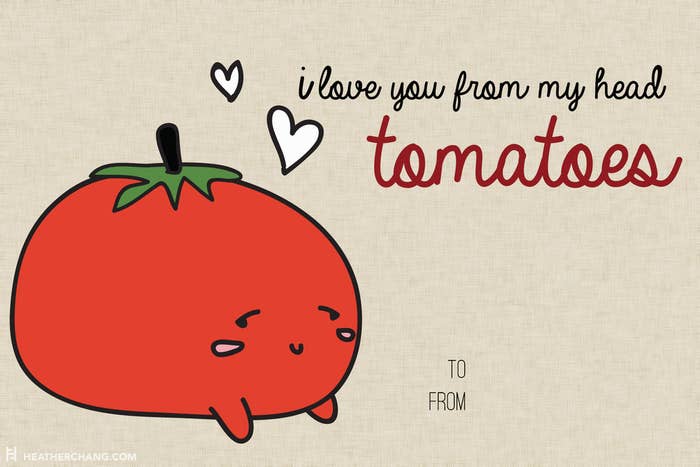 3.
Not gonna lime--this one is pretty cute.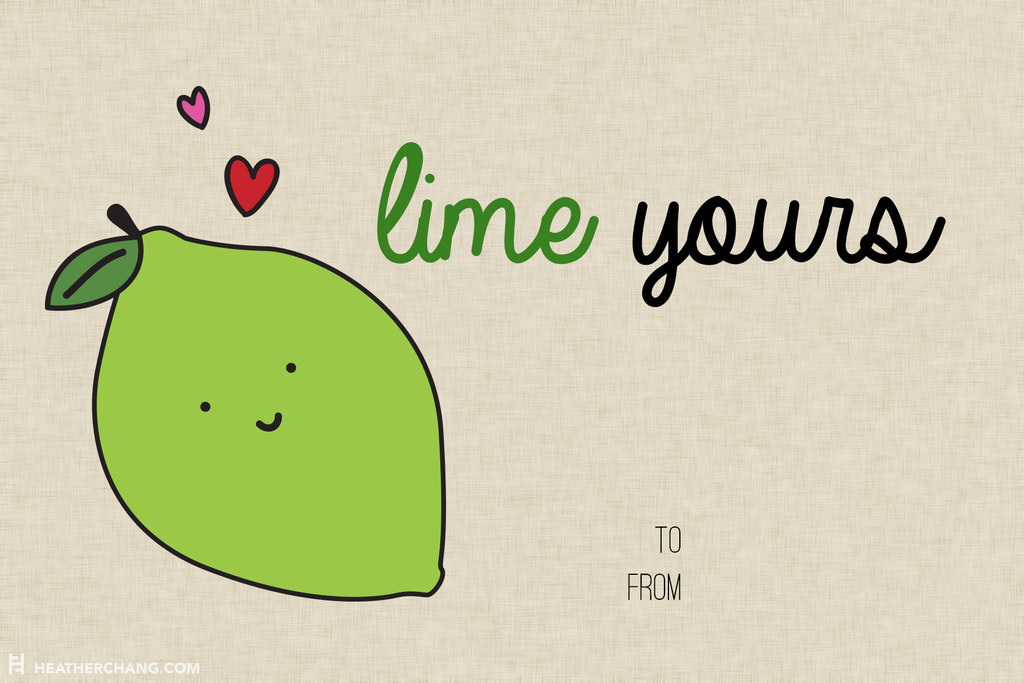 4.
You might need to sit in a chair-y for this one.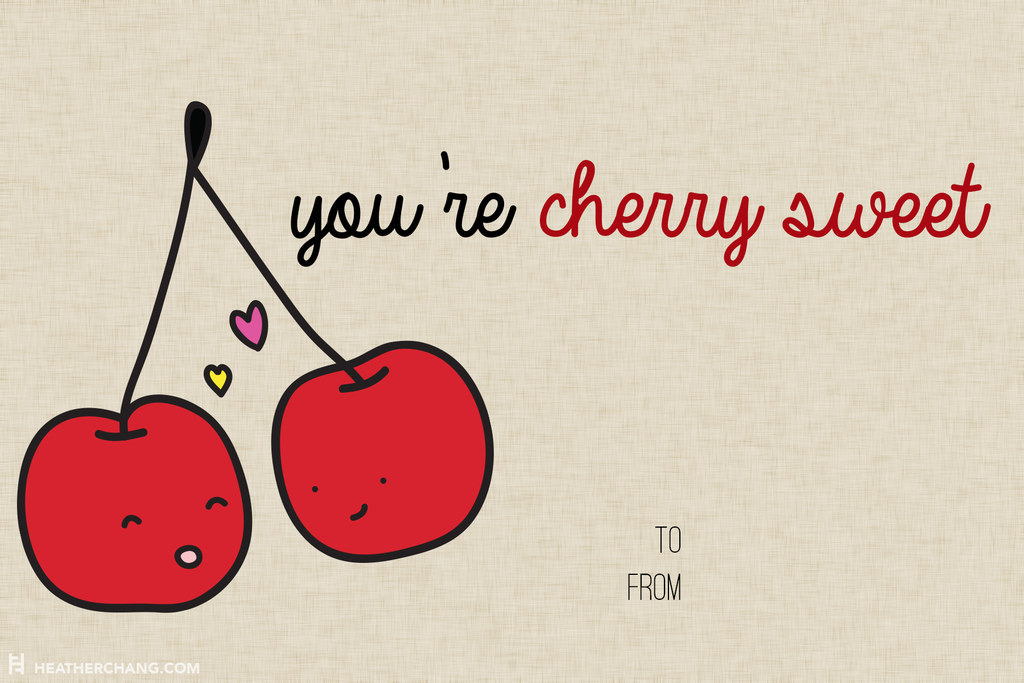 5.
Truly un-beetably cute.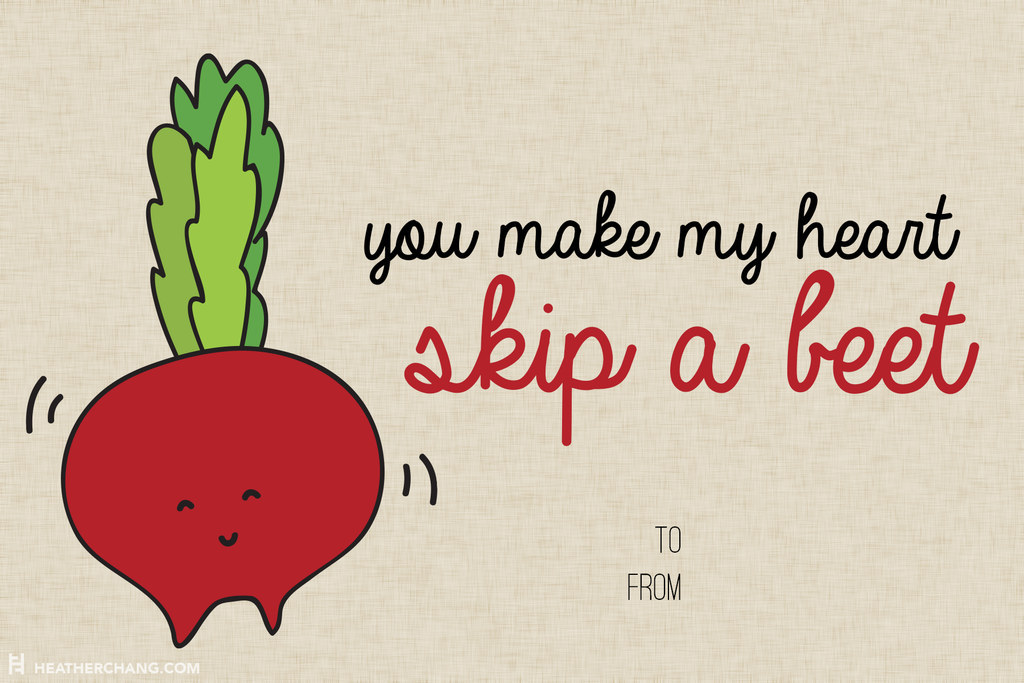 6.
They're sure to be PEASED with this one.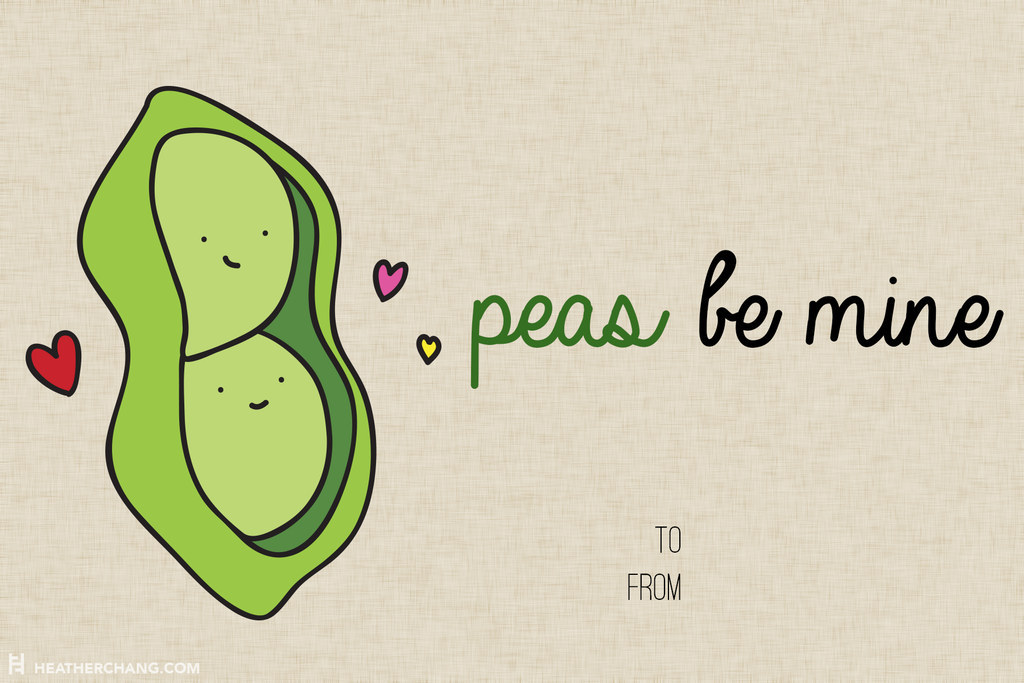 7.
I'm feeling just peachy thinking about receiving this one.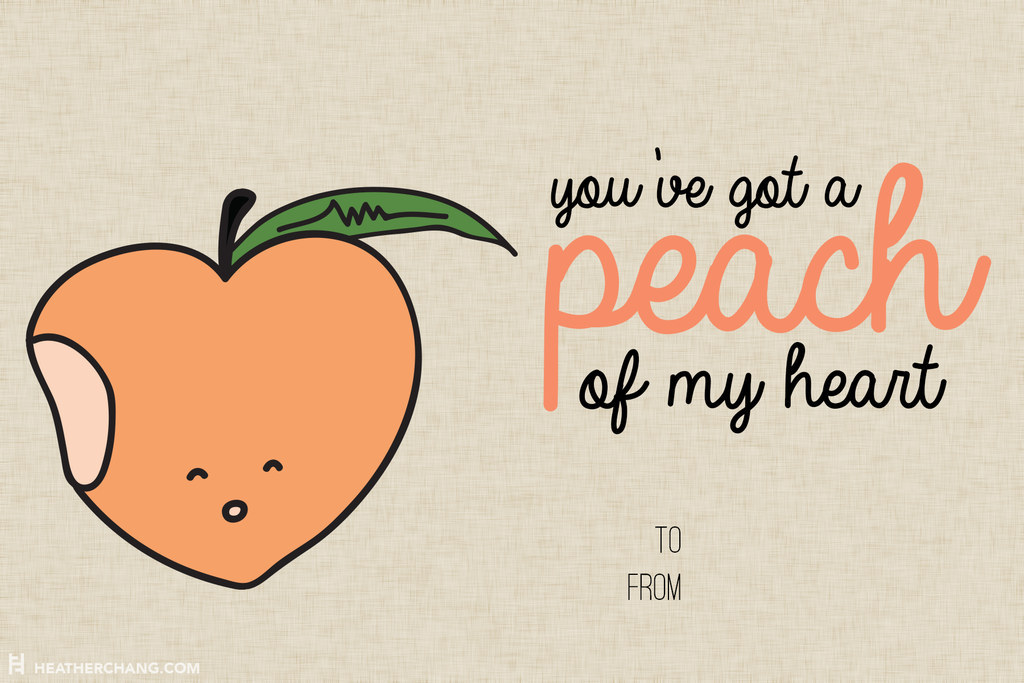 8.
Are you getting butterflies in your core yet???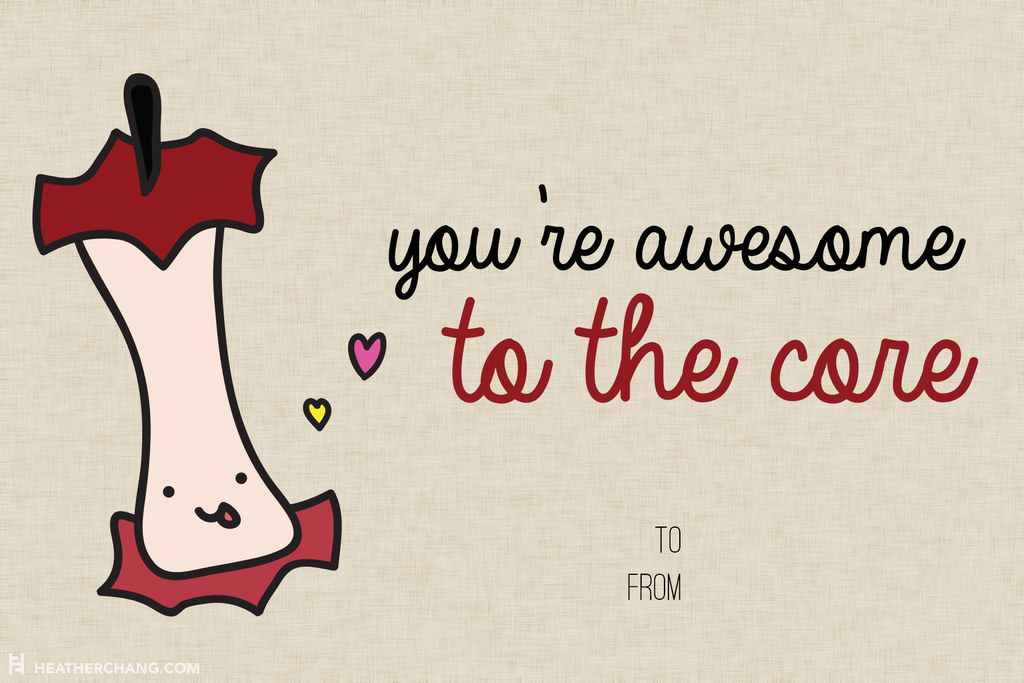 9.
About to make some banana bread with how bananas these puns are getting.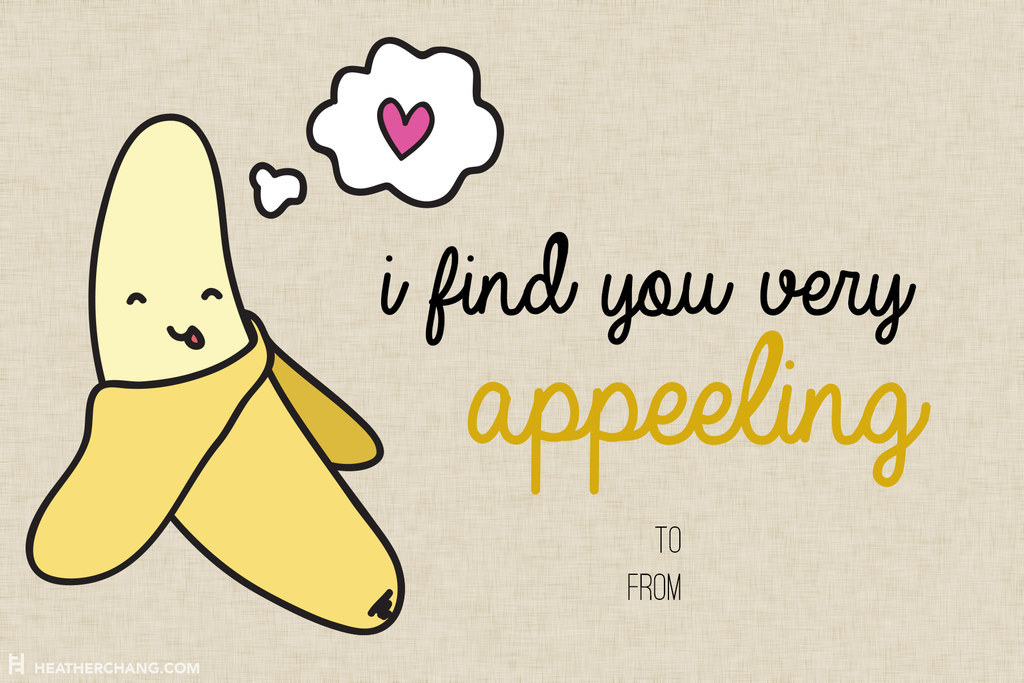 10.
Un-berry-ably adorable.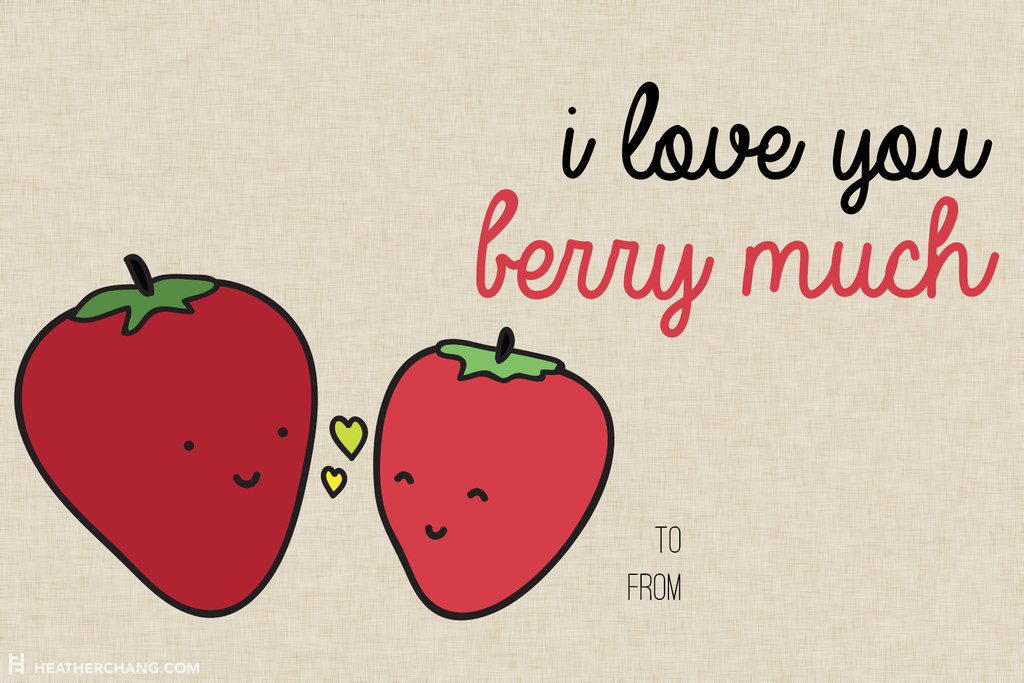 Find them at heatherchang.com/valentine to print!