1.
A minimalist World of Warcraft sweatshirt that'll pair perfectly with your weekend plans to sip on too much coffee and game virtually with your buddies. Beware: you may become more prone to shouting "FOR THE HORDE!"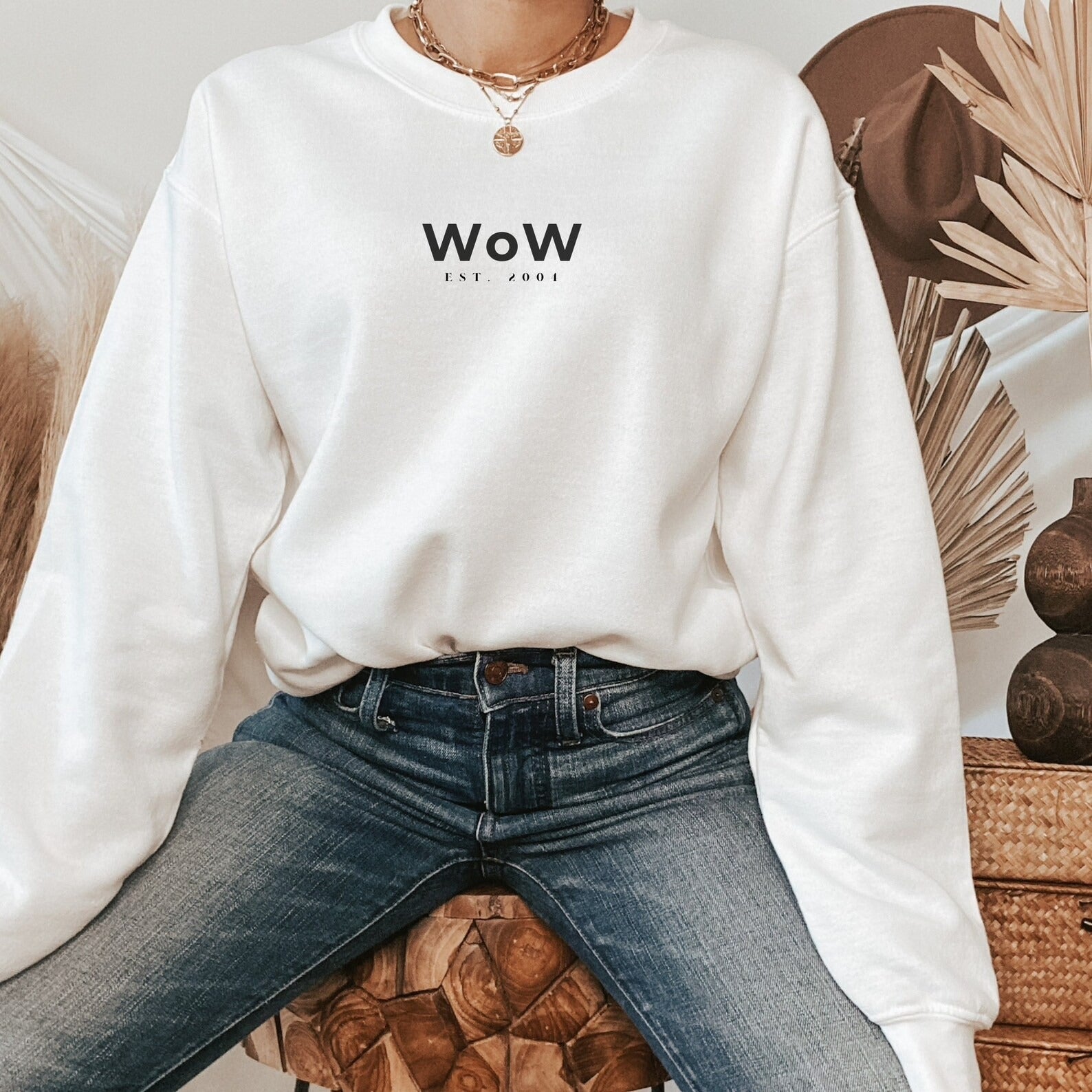 Lonely and Company / Etsy
Lonely and Company is a small business based in Tampa, Florida that sells trendy gifts for gamers.
Get it from Lonely and Company on Etsy for $34 (available in unisex sizes S–2XL and seven colors).
2.
A playful Mario T-shirt to *~power up~* your wardrobe — you won't even need to drive your car through an item box to get it! Also, please don't drive your actual car into anything...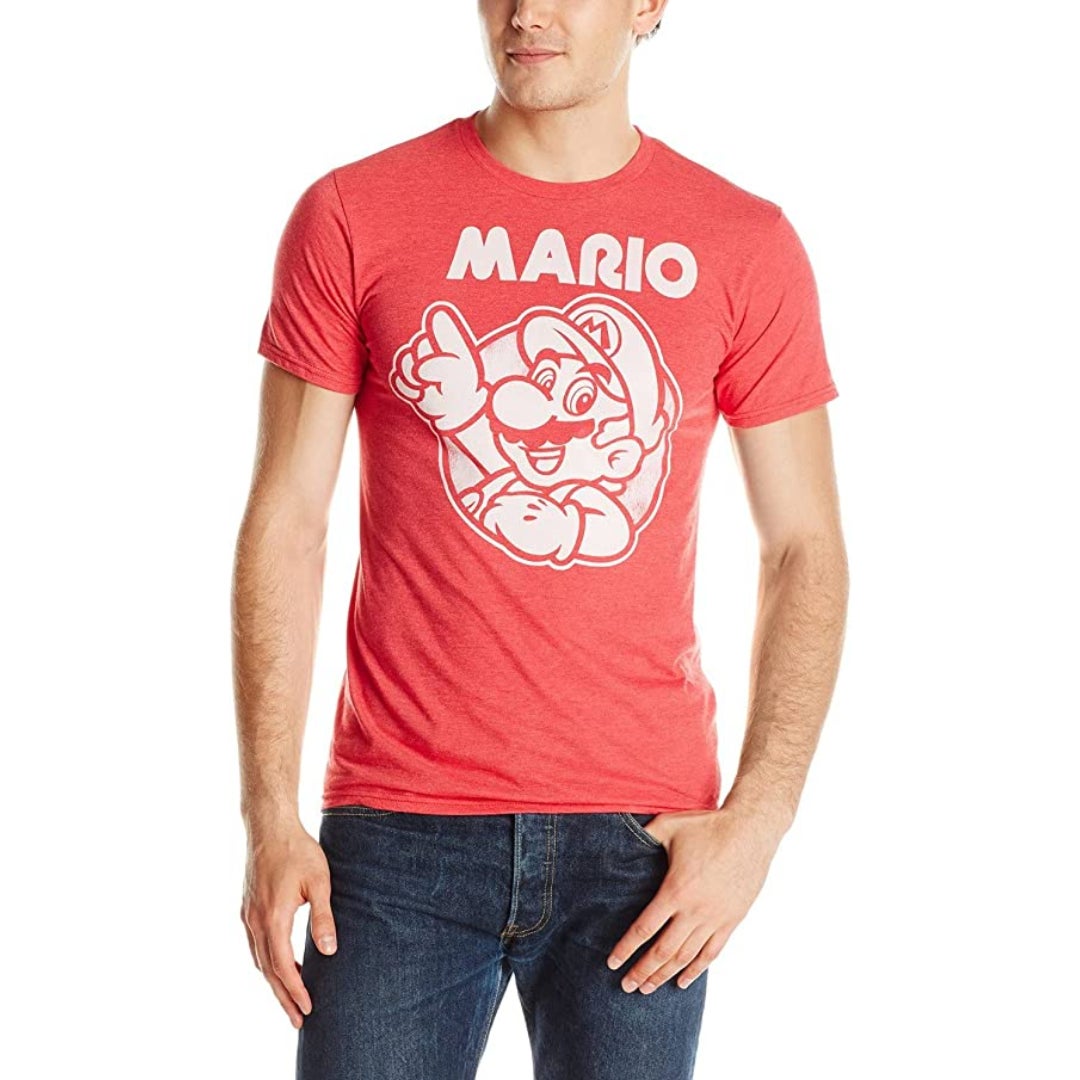 Promising review: "This T-shirt gets a lot of compliments. It fits great. A problem I run into with T-shirts is that sometimes the shoulders fit small because mine are broad. But this is a shirt that ticks the right boxes. Fit, material, color — love it." —Sweet Lamb
Get it from Amazon for $12.89+ (available in men's sizes S–5XL and seven colors).
Psst: This is included in Prime Wardrobe, so you can give it a trial run if you're a member!

3.
A tie-dyed Twitch long-sleeve top you can wear while watching Ninja or Tfue do their thing for far too many hours — with millions (!) of followers there's no way you're the only one spending your weekend watching someone else game, fear not.

Promising review: "I absolutely love it overall, but I did order two sizes up from what I normally get (I wanted a really oversized one) and got one that seems maaaaybe one size bigger. So it definitely seems to run a little small." —Becca Marie
Get it from Amazon for $29 (available in unisex sizes XS–4XL and three styles).
4.
A Pikachu hoodie you'll take one look at and internally shout "I CHOOSE YOU!" before promptly adding it to your cart.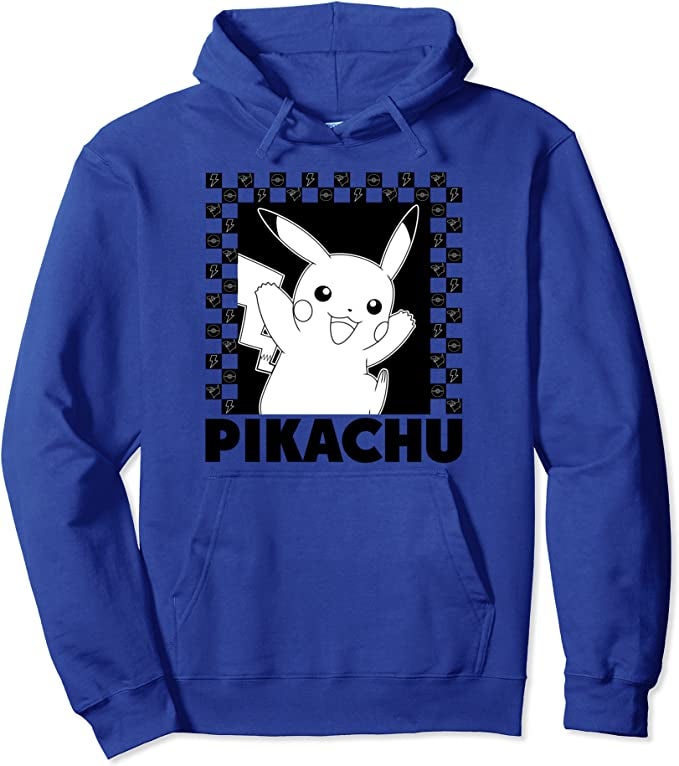 Promising review: "Fits great, and it's very comfortable." —Bridget Uphoff

Get it from Amazon for $49.99 (available in unisex sizes S–2XL and two colors).
5.
An Among Us beanie you can snag for you and your pal to make up for the time you murdered them in cold blood when you were the imposter — this is a shout-out to my husband who BETRAYED ME in front of all of our friends. The nerve, amiright?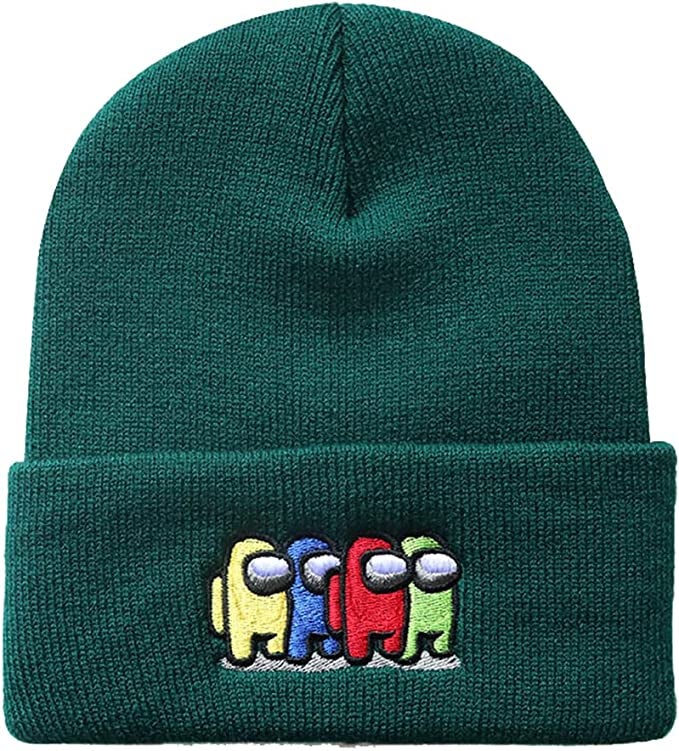 Promising review: "This looks exactly like the picture. It's thick and warm and my son lived it. The embroidery seems to be good quality." —Brittanie Oswald

Get it from Amazon for $8.99+ (available in 38 colors/styles).
6.
An embroidered sweatshirt any Stardew Valley gamer will love as much as they love virtually grabbing a drink at the Stardrop Saloon after a long day of farming, mining, and trying to win over the affections of villagers.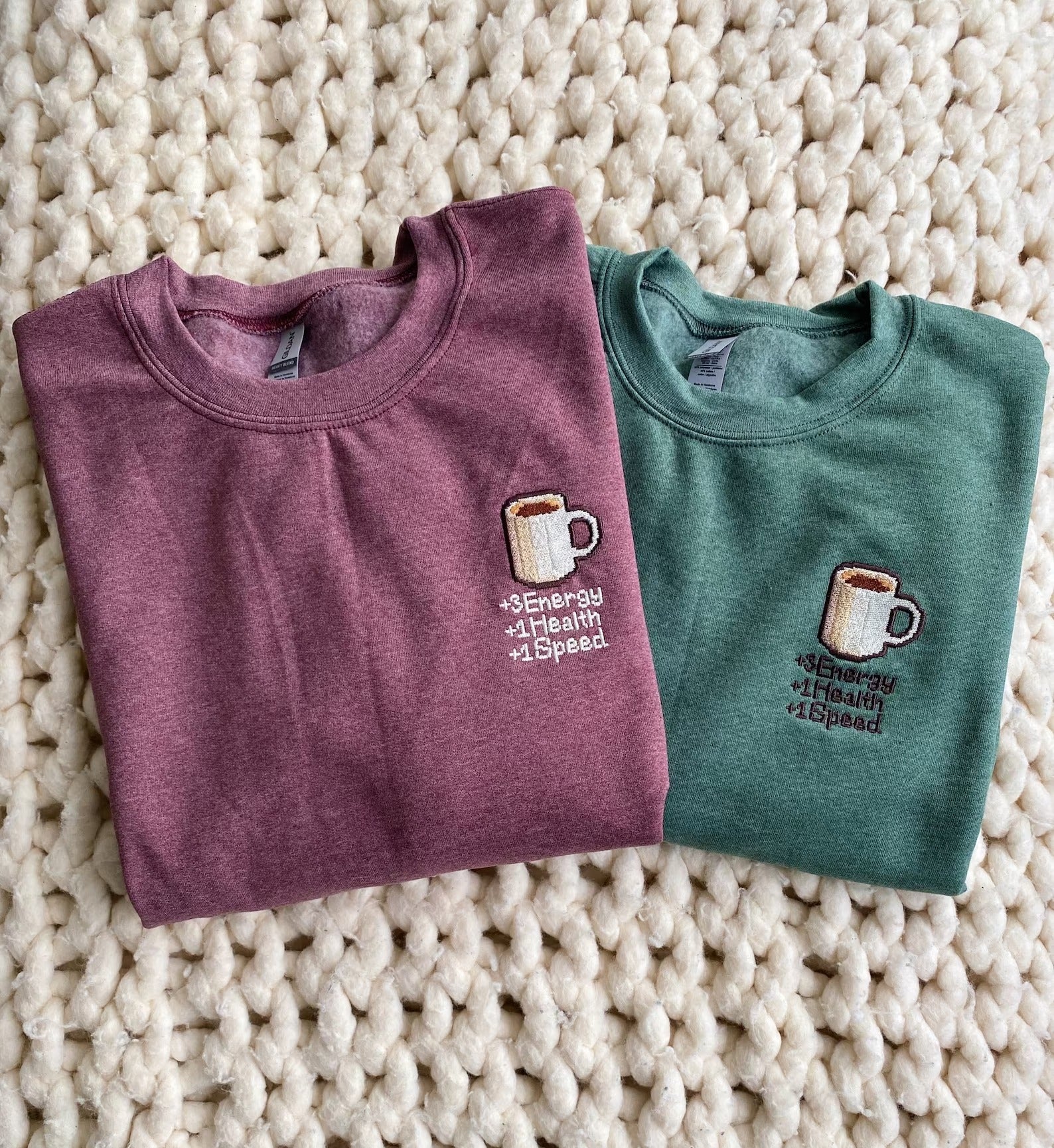 Chaotic Crafts Store / Etsy
Chaotic Crafts Store is a small business based in Toronto, Canada that sells gaming-inspired apparel.

Promising review: "The embroidery is amazing quality and looks like it will hold well in the wash. The inside of the sweater is super soft. I would very much recommend this sweater." —Claudia Casey
Get it from Chaotic Crafts Store on Etsy for $41.59 or directly on their site for $41 (available in unisex sizes S–XL and 2X–3X and three colors).
7.
An Animal Crossing tee that'll clearly explain to everyone you know why you simply cannot go out tonight — you've got a rainbow garden to curate!

Promising review: "I love Animal Crossing, and now I have a high-quality and comfortable shirt to show to other people that I love it." —Cecile Roche
Get it from Amazon for $23.50 (available in men's sizes S–6XL and women's sizes XS–3XL and six colors).
8.
A Fortnite tee with a cool arcade design on it, because not everyone wants to wear that silly llama piñata out in public (even if you *do* spend hours upon hours saying "where we dropping, boys?").

Get it from Amazon for $22.99 (available in men's sizes S–3XL and women's sizes XS–3XL and two colors).

9.
An Elden Ring tee that'll leave you giggling because, despite being one of the best stressful games to play to date (that damn "you died" message!), its endless in-game messages players leave declaring various animals as dogs is absolutely hilarious.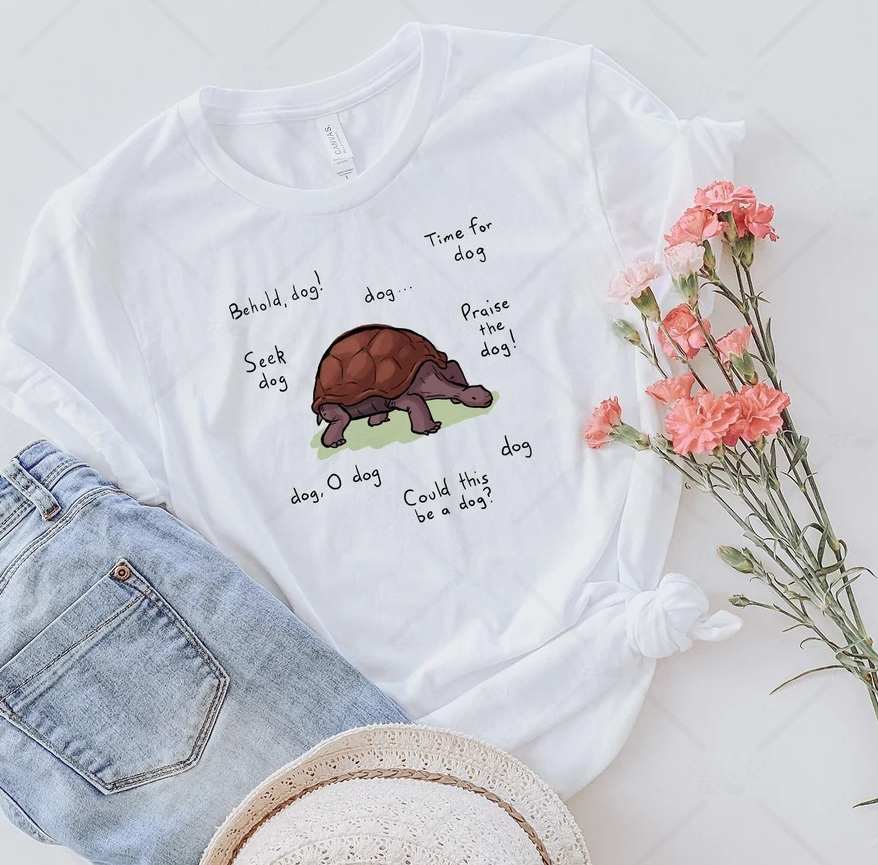 Feministeeshirt is a small business that sells a variety of graphic tees.

Promising review: "The cutest of doggos! Good standard T-shirt, pretty soft actually, and print came out looking great!" —Aleesa
Get it from Feministeeshirt on Etsy for $9+ (available in unisex sizes S–3XL, women's V-neck sizes S–2XL and 15 colors).
10.
Adorable plush slippers to keep your feet nice 'n' toasty while you dive into the latest Kirby gaming adventure.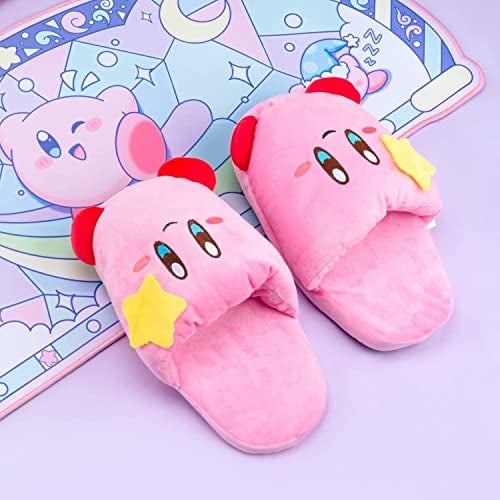 I played the entirety of Kirby and the Forgotten Land during my maternity leave, and it was such a blast — I can't wait to dive into the next revival, Kirby's Return to Dream Land, when it comes on on Feb. 25! I can't imagine a better accessory to slip my footsies into on a cold winter night for a quick gaming session after my kiddo goes to bed.

Promising review: "Super cute and comfy to wear around the house! Must have for people that love this game and anything pink!" —Yesenia
Get them from Amazon for $29.99 (one-size fits most women).
11.
Lounge pants featuring a classic logo and buttons anyone who has ever held a PlayStation controller will recognize immediately.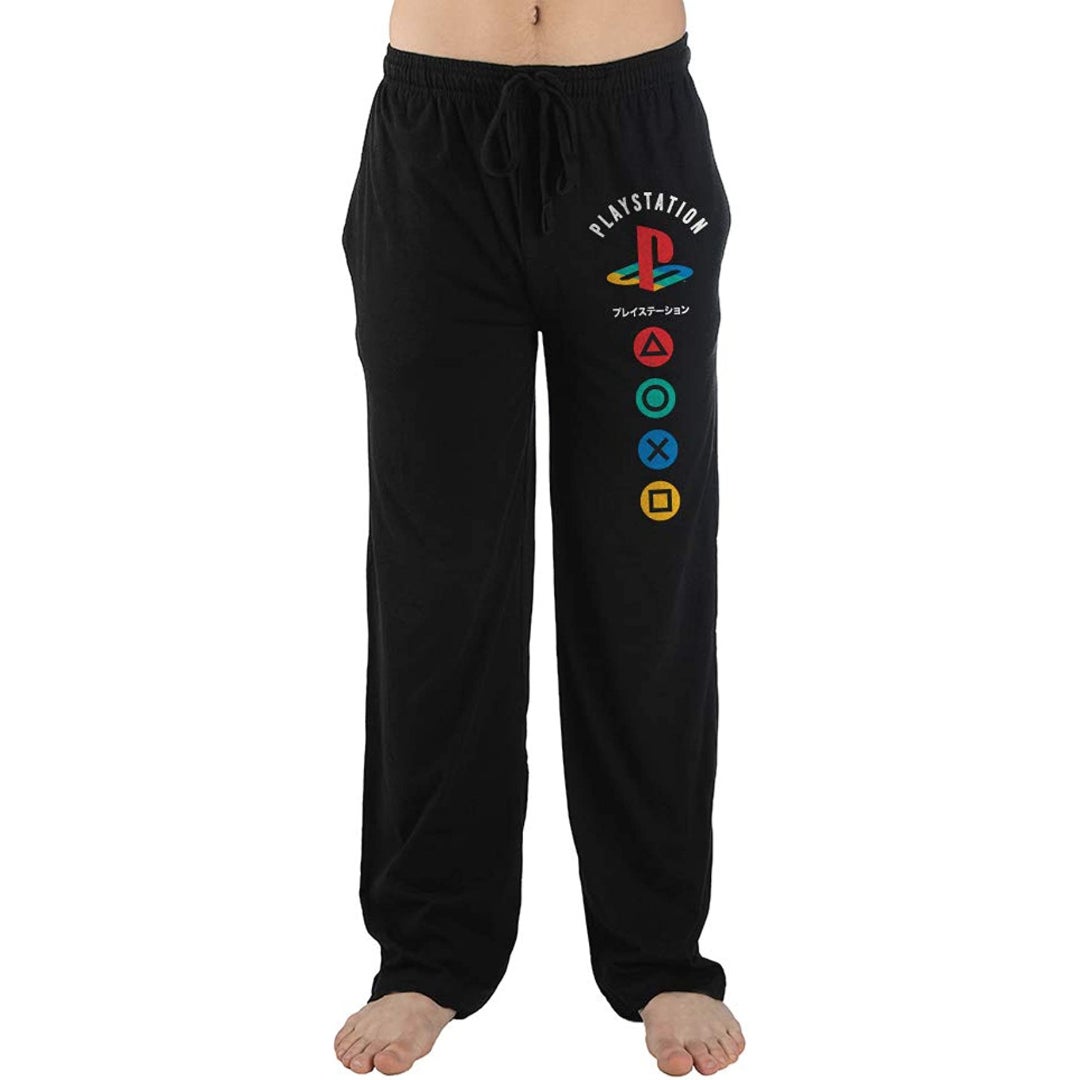 Promising review: "The fabric is thin and soft, not plush! The pockets are the same thin material, drawstring is sturdy, and all were as expected. The print is lovely and sturdy, and they are pretty long in the leg. I'm really happy with them! I tuck the legs up since they are really long for me and they're still cute and comfortable, but my husband can wear them full length." —Jess

Get it from Amazon for $19.95+ (available in men's sizes S and L–XL).
12.
Pokémon socks for anyone who doesn't want to be *as* upfront with their gaming obsession but would feel comforted knowing a tiny Popplio is hiding inside their sneakers (hehe).

Promising review: "They fit and are comfortable, thin as expected and not tight anywhere. I had Pokémon socks like this from a local store a while back, glad to see they're still making them like they used to." —Luz

Get a set of five from Amazon for $8.90 (available in one size that fits men's shoe sizes 6.5-12.5).
13.
Or Pokémon crew socks, in case you want to give the whole world a peek at who your preferred starter has been since the '90s.

14.
A graphic tee showcasing a rather stylish take on the original PlayStation console — you can totally layer this under a flannel or sweater for a look that's *~gamer chic~*.