It was not Joanne's first time in police custody when she realised, sitting in a cell in south London, that her period had started.

She said she panicked and asked to speak to a female police officer, hoping that she could ask for some sanitary products. No female officer was available, the man on duty told her. After summoning the courage to ask him, Joanne said she was left to wait for more than 20 minutes while she bled on to her clothes.
"If you're requesting something like that, you know what it's like. You don't always have 20 minutes," said Joanne, who didn't want to share her surname and was in and out of custody between the ages of 13 and 21 for a variety of offences. "It could be a big mess," she told BuzzFeed News.
She claims a second male officer eventually brought her a sanitary towel, with a snigger.
"I felt like it was a joke between them," she said. "I was made to feel stupid; I was made to feel embarrassed by something that is actually natural. I felt ashamed."
Joanne's ordeal was 12 years ago, but little has changed since then for women who are held in police custody after being arrested. A group that inspects police station cells across the country has told BuzzFeed News women are being left to bleed without menstrual protection in cells around the UK, because provision is inadequate or they are too ashamed to ask.
Women have been recorded on CCTV while changing tampons, and left unable to wash their hands after using sanitary products or even to shower for several days, according to the Independent Custody Visiting Association (ICVA), a Home Office-funded body that advises the government and police authorities about custody conditions.
BuzzFeed News can reveal the ICVA has today written an open letter to the Home Office, calling for it to conduct a review of the situation and introduce minimum standards of sanitary provision for women in police custody, after shocking reports from unannounced visits. The situation violates "basic human rights" and could be in breach of the Human Rights Act, according to lawyers working with the group who spoke to BuzzFeed News.
"At its most stark, this can mean women left in paper suits without their underwear and without sanitary protection," the letter said.
Around 150,000 women were arrested between 2015 and 2016. The vast majority would have been processed through custody and spent time in a cellblock.
The ICVA has today launched a list of demands, backed by politicians including the shadow minister for public health, after a series of reports from Her Majesty's Inspectorate of Constabulary and Fire & Rescue Services that paint a bleak picture of female hygiene provisions in police cells, from a lack of women custody officers to detainees deemed at risk of self-harm being denied sanitary products altogether.
One report in 2016 found that women in Sussex weren't offered the opportunity to speak to a female officer or given a feminine hygiene sanitary pack, "despite force custody policy specifically requiring it". Instead, the onus was on the detainee to "proactively request" one.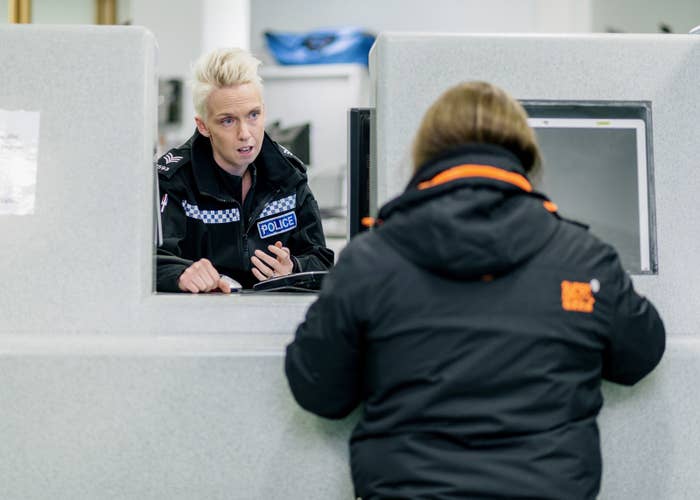 One young female detainee told the ICVA that, surrounded by crowds of men in a stressful "booking-in" area where detainees are processed after they are arrested, she and others felt "too embarrassed" to request products at the desk, opting instead to "go without".

Katie Kempen, chief executive of ICVA, told BuzzFeed News that these "booking-in" areas can often be intimidating. "Women are booked into busy custody suites that can be busy, loud, and crowded with men," she said. "Women will be facing a stressful situation [and] may be particularly vulnerable and therefore unable to ask for hygiene packs."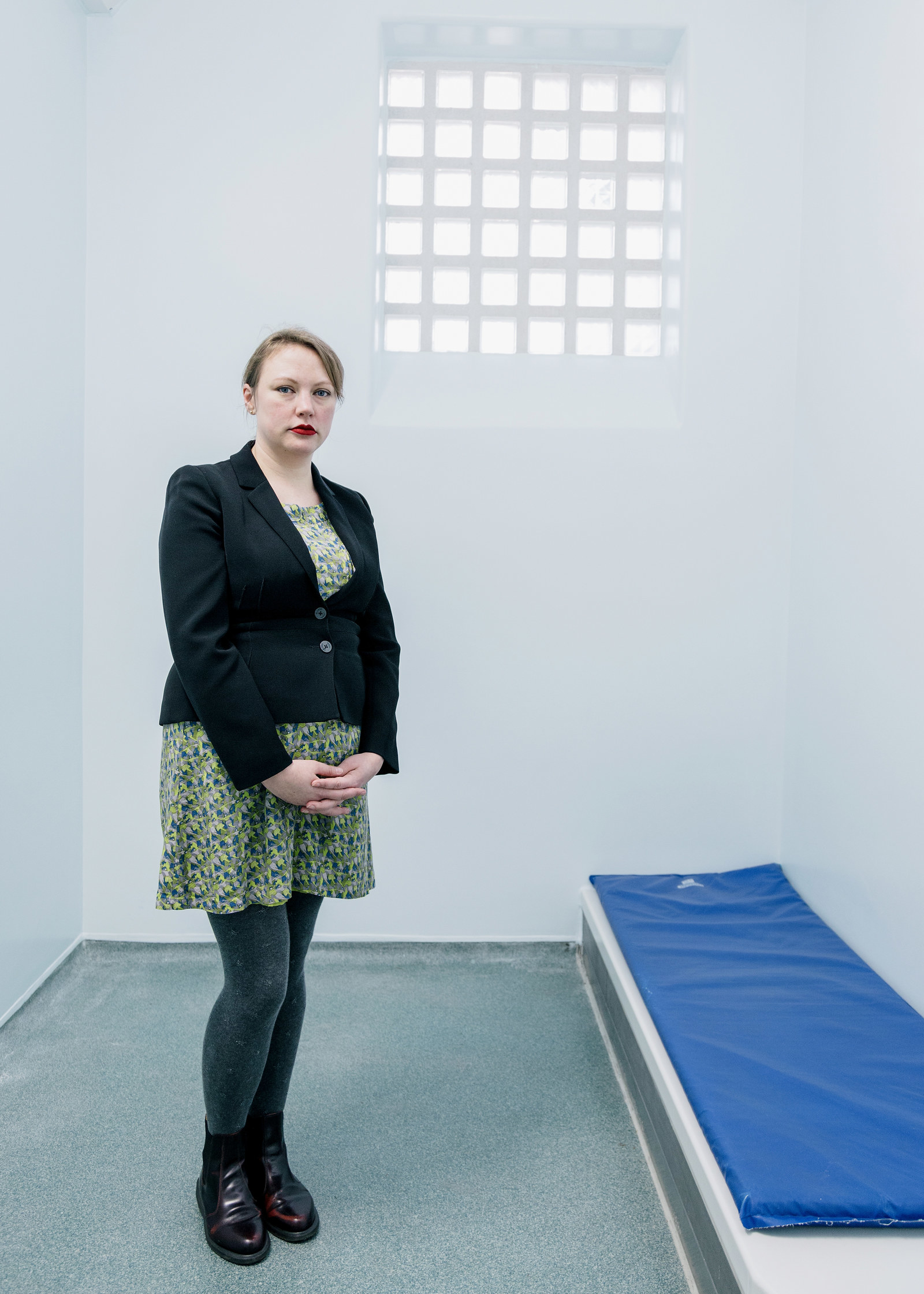 Even when women are offered products on request, the reports found that they face a "postcode lottery". Provisions vary from a box of two thin sanitary towels – which the ICVA described as "completely insufficient" – to a pack with a tampon, towel, and wipe.

Some police forces don't pixelate out the toilet areas on their CCTV, meaning changing sanitary products can be a humiliating experience. One female detainee at Merthyr Tydfil in South Wales told inspectors that she had not used the toilet throughout her stay because she was afraid of being seen on camera. No one had told her that the toilet area was not recorded.
Some police forces, including Lancashire according to a 2016 report, have displayed CCTV footage from cells on screens in the "booking-in" areas, which an inspectorate report described as "completely inappropriate". "Despite a previous recommendation, CCTV coverage in cells was still not pixellated and, as a consequence, anyone standing in the control area had a clear view of detainees using the toilet," it read.
This finding troubled Gabby Edlin, of Bloody Good Period, a group that campaigns to end period poverty by providing products to those who can't afford them. "There needs to be privacy, or a version of privacy, in the toilets," she told BuzzFeed News. "It's an uncomfortable thing, putting in a tampon, regardless of whether there are people around you."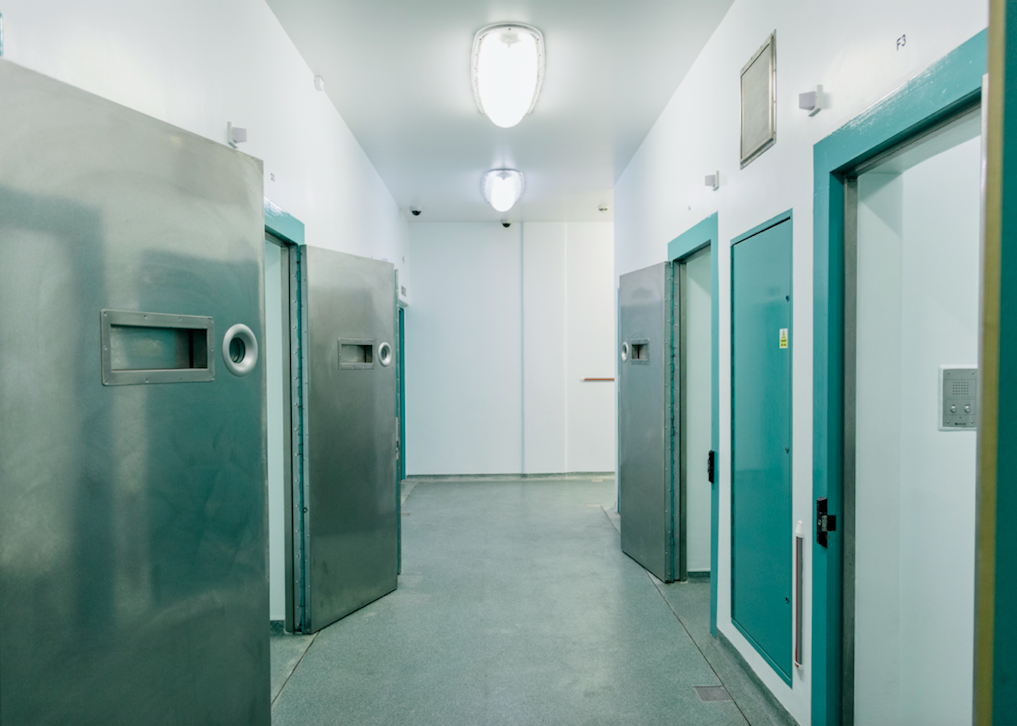 Some older police units, such as in Swansea, have kept women in cells without sinks, according to a 2016 report. Some women held by other forces are not even offered showers ahead of their court date, for which they might wait several days in a cell, according to the ICVA.

Joanne said that in her experiences in custody, few cells had a sink. She said she was once in a cell for two days, but has never been offered a shower. "I didn't ask — I didn't actually know they had those kinds of facilities," she said. "Obviously you thought someone would tell you."
Shami Chakrabarti, a Labour peer, barrister, and former director of human rights advocacy group Liberty, told BuzzFeed News that even if women spend only one day in custody, not being offered sanitary protection is unjustifiable.
"One day is a very long time if you're bleeding. I think that the police have suffered from cuts and, as always, women suffer the most under austerity. That's what we need to do something about and that's what a Labour government will end," she said. "All women in custody, of whatever kind, should have access to sanitary products. It's a basic dignity.
"Women's rights are human rights, and that includes the rights of the most vulnerable women in custody."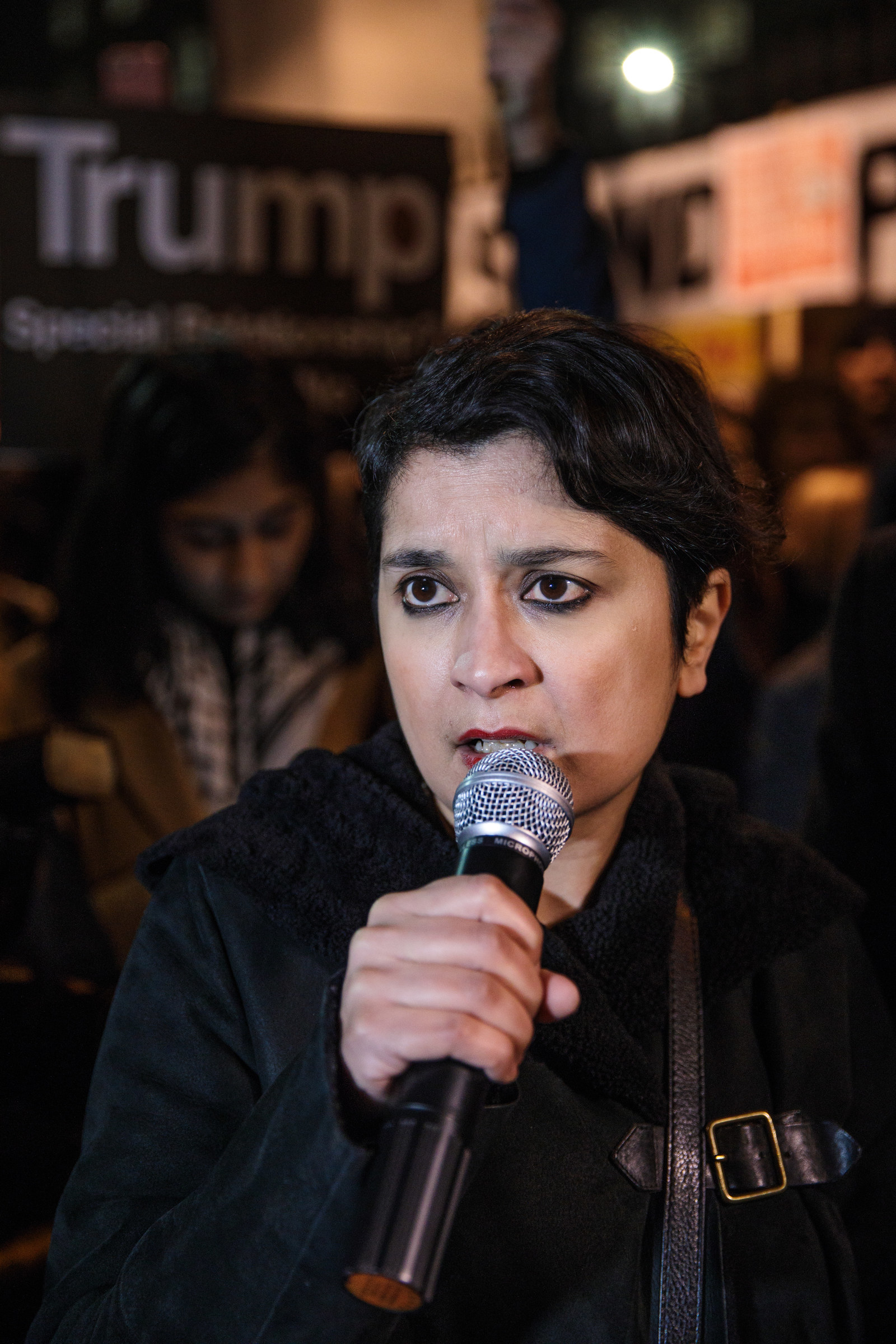 Labour MP Jess Phillips also backs the ICVA's campaign and told BuzzFeed News she was "shocked" by the levels of indignity that the ICVA and inspectorate have reported.

"Periods aren't new. Women offenders aren't new," she said. "What shocks me is that women are having to have this battle, and also that people still could watch a woman bleeding on herself, bleeding in a cell, and not feel a human compulsion to do something about that. That is utterly shocking to me. That is a sort of shaming, terrible shaming."
She pointed out that the criminal justice system is a "particularly male environment", adding that taxpayer-funded statutory services should "reflect half the population and remember that women exist".
On an unannounced visit to West Yorkshire, inspectors found that two detainees held for more than 24 hours were given sanitary products but were not offered a shower.
"Women in police custody can spend long stretches of time waiting to go to court," Kempen told BuzzFeed News. "If a female detainee does not go to court on a Friday, they may have to wait until the following Monday. A menstruating woman requires a shower and clean clothes and sanitary protection within that time in order to present themselves to court."
One young woman was deemed at risk of self-harm and placed in a paper suit for her own protection while she was menstruating, the ICVA said. She was denied underwear on the basis that the elastic was seen as a risk, and tampons, which were deemed to be a choking hazard. Instead, she was left to bleed and had to make do with toilet paper.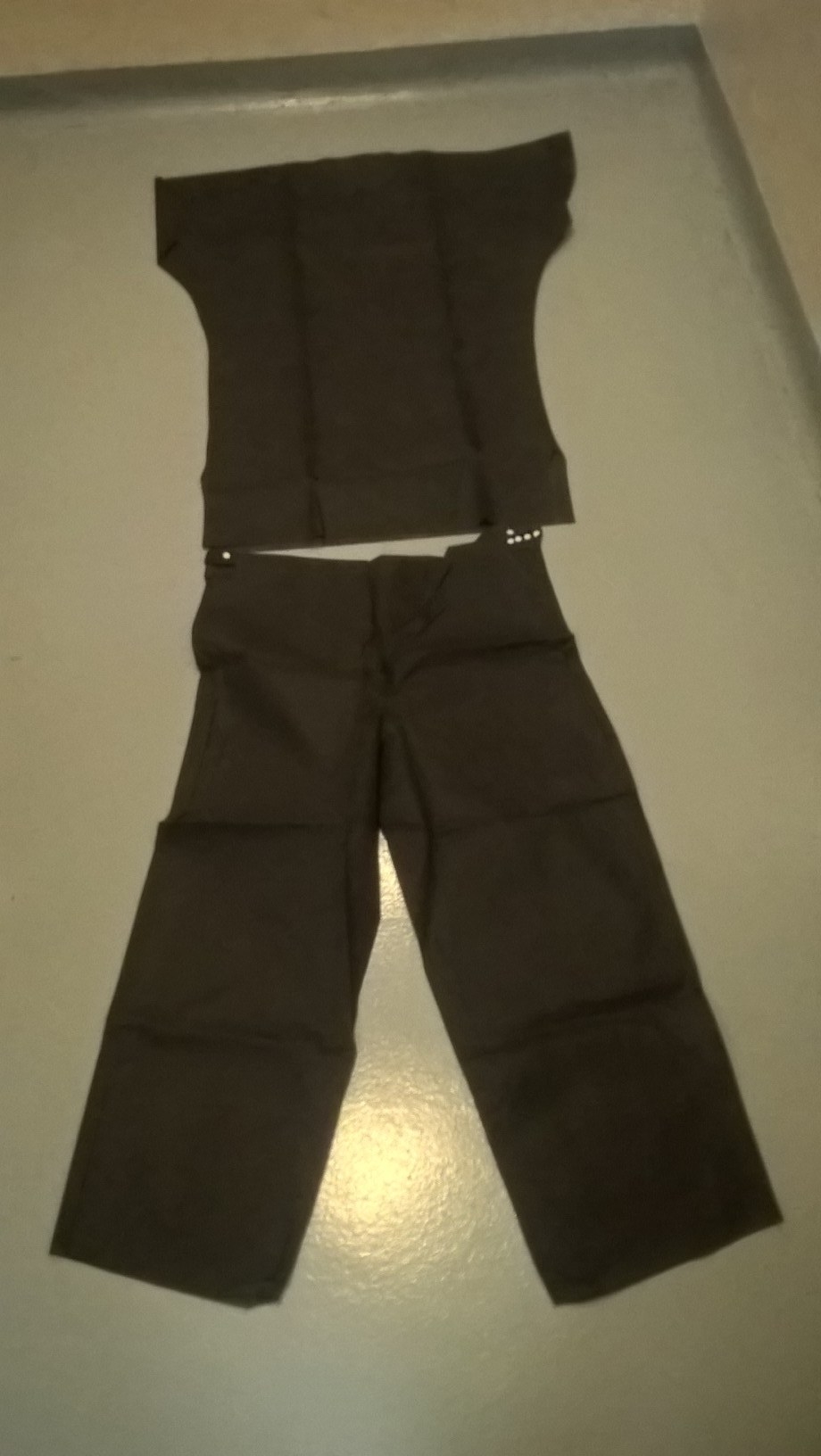 Martyn Underhill, chair of the ICVA and Dorset's police and crime commissioner, said that safety is a priority for detainees who are at risk of harming themselves. "However, it is time for us to be more innovative in the way we provide protection and not simply accept a scenario where safety must compromise dignity," he said.

"This isn't just a feminine issue. Men especially need to listen and support this campaign in order to change attitudes, laws, and the wider culture within the police service and other detention centres. This is about dignity and basic human rights for all."
Today Joanne, now 33, works for a charity that supports ex-offenders. She believes adequate sanitary protection is something that every woman should be entitled to. "It's a basic human right, treating people with dignity," she said. "Regardless of what you're in there for, there's certain ways you would treat humans."
The ICVA's open letter, which has been sent to home secretary Amber Rudd as well as Justine Greening, the minister for women and equalities, calls for a set of measures be put in place in custody units, such as making women staff available to discuss health needs with female detainees, offering sanitary products, and ensuring toilets are obscured from the view of staff and that there are facilities for detainees to wash their hands "within a decent time frame".

A range of "decent quality" sanitary products should be offered to women in custody, and there should be a variety of products available, it said: "No woman or girl should be left in indignity by police officers for want of a difficult conversation or an inexpensive box of tampons."
Menstruating detainees who are particularly vulnerable – those with mental health issues, for example – need extra care to make sure their dignity is respected, the letter said.
The Home Office confirmed it had received the ICVA's letter and would work "closely" with the group to consider the issues.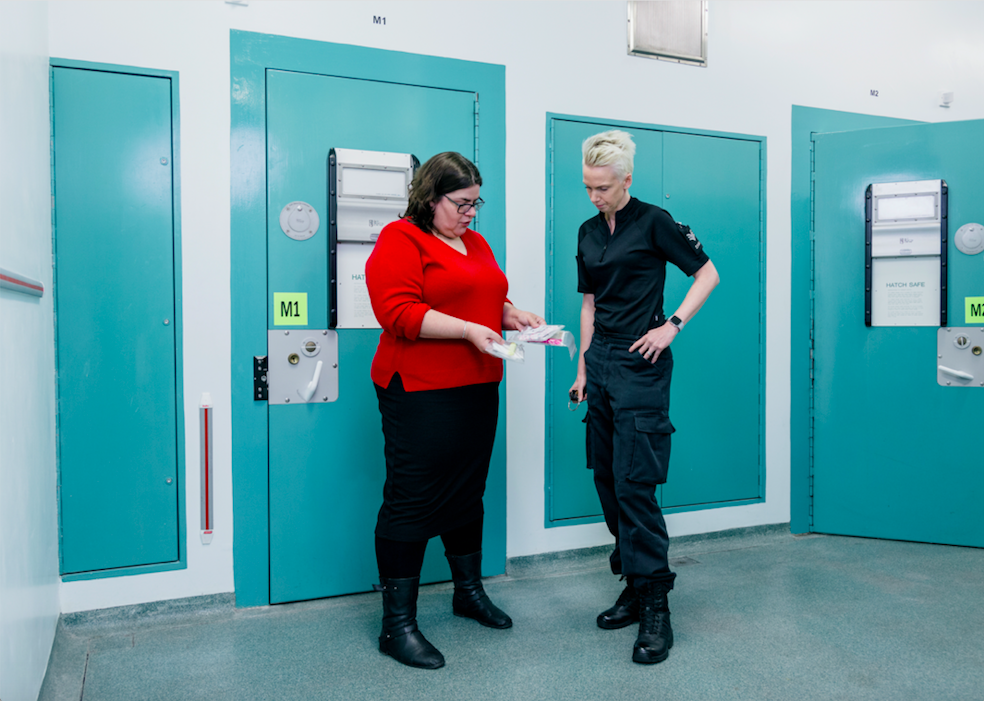 Politicians including shadow minister for public health Sharon Hodgson and Paula Sherriff MP, chair of the all-party parliamentary group on women's health, today backed the ICVA's demands.

"No woman should ever face the indignity or complete disregard for their human rights by not being given sanitary products whilst in custody," Hodgson told BuzzFeed News. "Though their liberty has been taken from them, it does not mean that they lose their human rights, and, therefore, more must be done to respect a woman and her body during menstruation whilst in police detention."
Caoilfhionn Gallagher QC, a barrister at Doughty Street Chambers who is advising the ICVA, told BuzzFeed News there are "a number of basic human rights violated by the current, unacceptable position".
In a legal opinion also published today, she and fellow barrister Angela Patrick say that the current situation "violates the right to respect for private life" under the Human Rights Act 1998.
Gallagher added that guidelines published by the College of Policing, stating that women must be automatically offered access to a female officer and a hygiene pack, are often ignored.
"In practice this is not being complied with, nationwide, and women and girls detained in police cells are being left in unacceptable, undignified, and unhygienic conditions," she said. "This must change, and change must come from central government."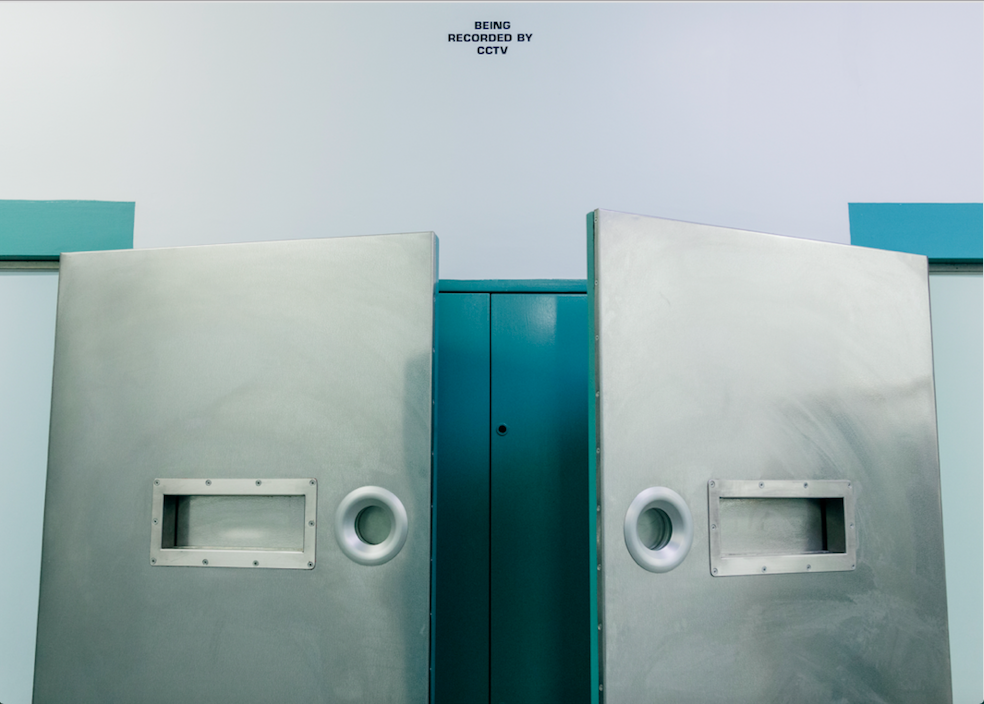 The open letter calls for minimum standards around the needs of menstruating women to be added to Police and Criminal Evidence Act (PACE) codes, which staff must follow in custody suites across the country.

"It is time for the home secretary and the secretary of state for women and equalities to take decisive action and proceed to change Code C [which refers to the care of detainees], to leave police forces and custody suite staff across the country in no doubt about what must be done when women in custody have their period," Gallagher said.
Kempen described the situation as "both dangerous and undignified".
"We are aware of horror stories with women left to bleed out. We have seen completely inadequate sanitary protection and we have spoken to detainees who haven't felt able to ask for sanitary protection, choosing instead to 'make do' with what they have," Kempen said. "If we do not see change, this shocking situation will continue."
For Chella Quint, whose campaign #PeriodPositive challenges taboos about menstruation, offering a variety of products in custody is key. "They should be offered a choice of reusables and disposables; their preference for internal or external products should be honoured," she told BuzzFeed News.
Rosie Duffield, Labour MP for Canterbury, said that she "fully supports" the campaign, adding that a lack of adequate protection can make a "humiliating" experience in custody even worse.
"If you're in custody, super distressed, and you don't even have access to sanitary products, that's pretty awful," she told BuzzFeed News.
A Home Office spokesperson said: "Everyone who is held in custody should be treated with dignity and have their needs respected. That is why we are working closely with the Independent Custody Visiting Association and the National Police Chiefs Council to understand where improvements can be made on this issue."
Assistant Chief Constable Nev Kemp, the National Police Chiefs Council lead for custody, said: "The police service is committed to upholding the highest custody standards to ensure that all detainees are treated in the right and proper way. We regularly facilitate unannounced, independent inspections of custody units and use the feedback to improve our approach.

"Although there have only been a very small number of detainees affected by inadequate sanitary protection, we are committed to achieving greater consistency across the country so that women in custody are always treated with dignity and respect. In consultation with women's groups and other organisations, we are in the process of developing comprehensive guidance for officers on how to deal with these sensitive and often complex cases."
Sherriff, Labour MP for Dewsbury and chair of the APPG on women's health, a Westminster forum dedicated to empowering women, told BuzzFeed News real change can begin only if politicians are able to talk more openly about periods.
"We need to use the word 'vagina' in parliament and talk about periods and not be embarrassed," she said.
"It should be made into law that this has to be offered as a basic human right to women in custody," said Phillips. "[The government] would hope that people are doing this, and there are regulations that suggest that they should be, but I want to make sure that they are. Hope isn't enough for me; I want action."