These Women Say Gyms Must Do More To Help Members Who Have Eating Disorders
"I was that messed up that I was like, 'If people don't think I should be here that means I look thin, so that's good, so I need to keep coming.'"
It was the middle of the night when Ellie Hopley woke up struggling to breathe, feeling as if a great weight was pressing down on her chest, crushing her.

She got up to go to the bathroom, passed out at the top of her stairs, and stopped breathing.
At the hospital near her home in Essex she was diagnosed with pneumonia and pleurisy, and told that her lung had collapsed on the right side.
Hopley didn't recognise it at the time, but she had developed anorexia, coupled with an unhealthy addiction to exercise. Her experience is far from unique.
Between 40% and 80% of anorexia nervosa patients are prone to excessive exercise in their efforts to avoid putting on weight, according to the International Journal of Eating Disorders.
Yet research by BuzzFeed News has found that some of the UK's largest gyms have no specific policies in place when it comes to members who have the condition, including PureGym, DW Fitness First, Virgin Active, and Better.
Top eating disorder charities told BuzzFeed News that gyms have a "moral responsibility" to bring about change, and have proposed a range of measures that they say should be put in place to help people get the support they need — even if that means preventing them from exercising altogether.
"Gyms need to recognise that over-exercise is a part of the illness and take steps to safeguard members," said Jane Smith, chief executive officer of awareness organisation Anorexia and Bulimia Care (ABC).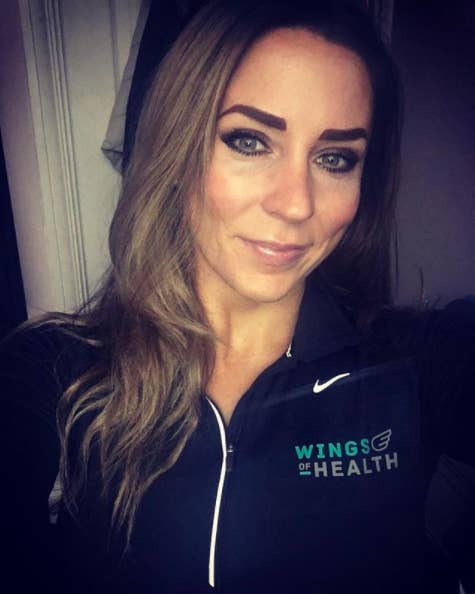 The morning of Hopley's collapse she had run 11.5km in the gym, driven her mum to town, and returned to run another 11.5km. She liked the treadmill because she could see exactly how far she had run — and how many calories she had burned.
"I probably would have said something then, if I'd been working in the gym," she tells BuzzFeed News over the phone, more than 10 years after her ordeal. "You'd notice somebody come in and do an hour's run, then go, and then come back and do another hour's run."
Hopley had worked as a business development manager in her mid-twenties, but when a string of personal and professional problems led her to leave her job, her life soon began to revolve around the gym instead.
She would break up her twice-daily treadmill stints with a trip home to eat an apple, while her evenings would be taken up with two or three cardio classes, back to back. This excessive routine carried on for nearly a year and a half, all while she consumed 500 calories a day.
Ten days after leaving hospital, she threw herself back into exercise. Yet despite her emaciated appearance, at no point did gym staff raise any concerns about her weight, make suggestions about nutrition, or point her in the direction of advice.
Hopley, now 37, is a personal trainer herself, working with clients who have eating disorders. Her company, Wings of Health, encourages clients to care for their mental and physical wellbeing, rather than punishing their bodies.
"A lot of the girls I work with who suffer from anorexia obviously over-exercise and under-eat," she said. "That's what I used to do. They're terrified of eating anything because they think they're going to put on weight, but I know the science behind it."
She believes that gyms have a responsibility to raise awareness of eating disorders and prevent more members from going through the same experience by holding nutritional workshops and regular health screenings and training their staff.
"It's becoming more and more common with social media, Instagram filters. There's so much pressure on girls to look [good]," Hopley said.
"You probably find heaps of people in the gym who have got an eating disorder or some sort of disordered habits around eating," she said, adding that she only realised the extent of the problem after experiencing it herself. "Gyms are going to be the places where people like that will hang out."
"We would like to see gyms and health clubs put in place policies and safe working practices that would reduce the known risks"
Beat, the UK's leading eating disorder charity, said a range of policies could be put in place in gyms to better safeguard members who are at risk.

"We would like to see gyms and health clubs becoming more aware of this issue, and put in place policies and safe working practices that would reduce the known risks," a spokesperson said. "The earlier someone gets the right treatment for their eating disorder, the more likely they are to make a full and sustained recovery.
"Policies could look at enrolment [or] membership systems and the types of health-related information collected; staff training; and ensuring confidential access to information and support for their clients and customers if necessary."
They stressed the importance of displaying posters to help members spot the signs of an eating disorder, which are already on display in GP practices and schools.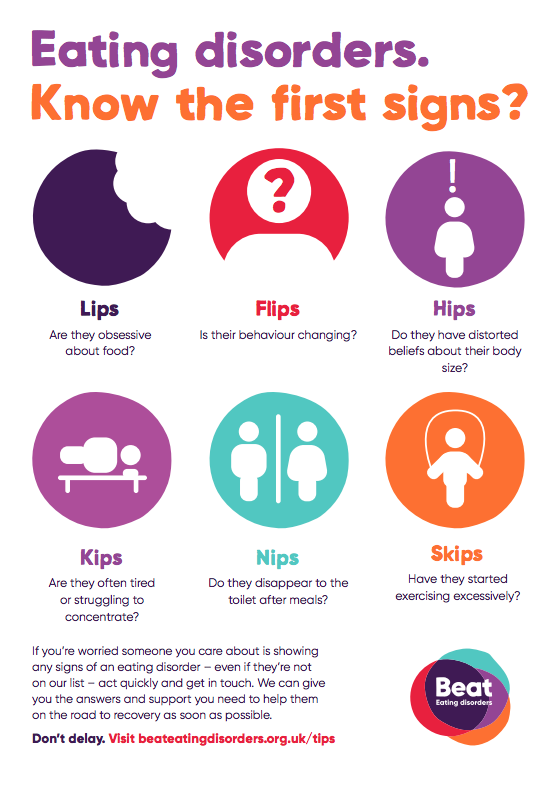 BuzzFeed News asked gyms whether their branches had a range of policies suggested by the charities, from posters with helpline numbers to holding health assessments and even suspending members who are deemed too unwell to exercise.

Of seven top UK gyms, five had nothing in place.

PureGym, Britain's largest gym chain, with about 450,000 members and 175 branches, is among those that had no policy. A spokesperson said this is because situations should be handled on a case-by-case basis. Instead, it asks all new members to sign a "member health agreement declaration" when they join, which includes the following paragraph:
To the best of your knowledge and belief you are in good health and not knowingly incapable of engaging in either active or passive exercise and that such exercise would not be detrimental to your health, safety, comfort, well being or physical condition. Further, that you will advise us immediately should your health or vulnerability to injury change.
Similarly, at Virgin Active, another popular high street gym, members are required to fill out a "pre-activity questionnaire" or a "health commitment statement". The gym declined to comment when asked whether it had any policies regarding eating disorders.

Better Gym, which has over 250 facilities across the UK, said it did not have anything "relevant" to contribute when asked about its policies regarding such conditions. Its terms and conditions indicate that it considers any responsibility in this area to be the member's:
Your health is your responsibility. Exercise carries it own risk, and you should therefore never exercise beyond your ability. If you have any doubts as to your fitness or you have any medical condition that may affect your safety through exercise, you should seek advice from your doctor, GP or other medical practitioner before partaking in the activity. Any advice given by our staff is given in good faith and should not be relied on if you have health conditions.
When asked whether it recorded members' BMI or had any policies regarding eating disorders, DW Fitness First, a global chain that has 90 retail stores and over 120 gyms, said that it does not collect information such as this this, nor does it have a "specific policy" on the issue. It, too, has a "member health pledge", a non-legally binding agreement asking members to inform staff of health conditions and alert somebody if they feel unwell during exercise.
"A one-off declaration is not of use when the mental and physical condition of those developing an eating disorder is likely to worsen"
Yet eating disorder campaigners say that these forms are not enough to help members get the help they need.
"ABC does not agree that a gym can make a 'blanket' responsibility for individuals to manage their own health and exercise if they have an eating disorder, because these illnesses are resistant to treatment and those struggling are usually in denial of their condition," said Smith.

"A one-off declaration is not of use when the mental and physical condition of those developing an eating disorder is likely to worsen," she added. "Gym staff and management need to monitor those with eating disorders over time and take notice of members losing weight, over-exercising, and the feedback of other concerned gym members."
Referring to these health declarations, a spokesperson for Beat said that gyms "have a duty of care" to their members.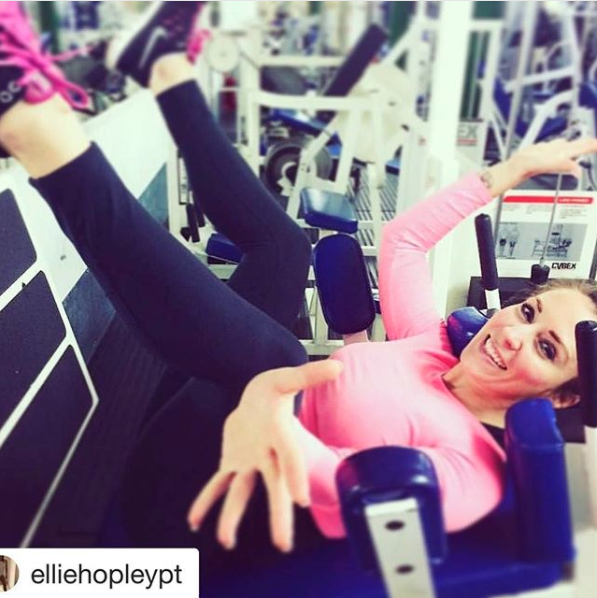 Hopley agrees that a form to sign or conditions to tick is not enough. She says gyms should introduce regular health screenings and monitor their members' BMI.

"People aren't honest enough sometimes about their health and gyms don't take the time to necessarily screen them," she said. "At a screening process, if somebody was obviously joining [who was] massively underweight and really, really ill with it, then would be the time that you might say, actually, we've got a policy that if you've got medical problems that you go and get a note from your GP to say that you're OK to exercise."
Not only are people with eating disorders "unlikely" to acknowledge this on a form, some are not aware that they're ill.
Sophia Parvizi-Wayne, 21, is a long-distance runner on the Junior England Athletics team. As a teenager she would follow up long runs with two hours on a bike in a London gym most days. Sometimes she would sit for hours in hot yoga classes to lose water weight, and all the while didn't realise that she had anorexia.
"I was aware of what I was doing. I wasn't aware of what I was doing in relation to having an eating disorder. I didn't think I had an exercise addiction, I just thought, I'm this super-fit, athletic girl that everyone knows about, and I need to maintain that," she told BuzzFeed News.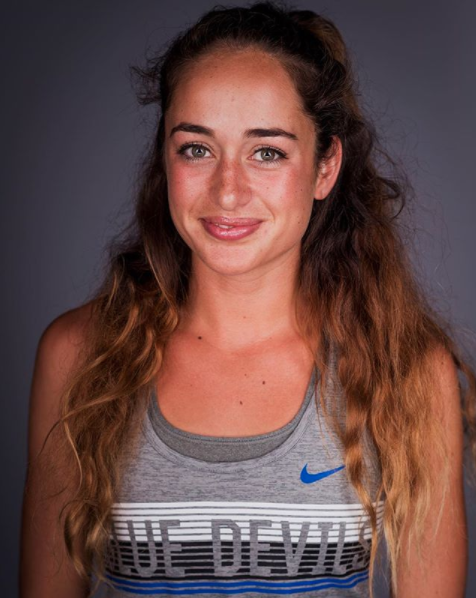 Parvizi-Wayne has never had any sort of health assessment when joining a gym, or afterwards — something she thinks should be mandatory.
"I think a gym has an obligation to check up every couple of months and just see how people are doing," she said. "Obviously an eating disorder is not purely weight-related at all, but I think that is something that people need to monitor. If someone loses 20 pounds at your gym, you are held responsible. You're letting them do it."
She now campaigns to raise awareness of mental health in schools and, looking back, is shocked that no one in the gym spoke to her about her weight.

"Everyone told me how athletic I looked: 'Wow, it's so inspirational how long you can work out for,'" she said. "Their job is to hype you up. To be honest, any person you see in a gym is there to hype you up. If I'm there being hyped up in a gym, being told that my compulsive exercise is great, why would I stop?"
It was her parents, not the gym, who raised the issue with her, and only then could she begin her painful recovery.
"We would like to see all gyms intervene if someone is at risk and support them. This may mean changing or reducing a client's activity, or even ceasing it"
Many of the gyms contacted by BuzzFeed News don't train their employees on the issue or have policies on how to intervene if they are concerned about a member.

Educating fitness staff to recognise the signs of an eating disorder, whether that be dramatic weight loss or abnormal behavioural patterns, and offer advice where appropriate, is a key campaign issue for ABC.
"We would like to see all gyms promote a healthy body and lifestyle rather than a thin or lean one, and intervene if someone is at risk and support them, utilising trained professionals such as registered dietitians and sport nutritionists and referring clients to their GP," said Smith. "This may mean changing or reducing a client's activity, or even ceasing it."
ABC has worked with fitness professionals to produce guidelines and specialised training for gyms and anyone working with the industry.
"This enables staff to recognise signs, symptoms, and risks, know how to handle conversations with those affected, create or update safeguarding policies and procedures, as well as consider their gym's advertising," said Smith. "We are urging gym managers to contact us, receive our training and our help to create (or update) policies with regard to eating disorders."
Research published by Beat in November last year showed that people with eating disorders wait for an average of two and a half years before seeking medical help.
"In this regard it is important that sufferers, families, and employers (including gyms), would be aware of how to spot the signs of an eating disorder and how to communicate with a sufferer in the most compassionate and effective way," a spokesperson said.
"Beat campaigned and continues to campaign to make sure that every sport/fitness instructor, trainer, employer, and teacher is fully confident to recognise the signs and symptoms of mental health issues, and eating disorders in particular," she said.
Deanne Jade of the National Centre for Eating Disorders (NCFED) agrees that gym employees should be trained.
"Not all staff, but those who are on the front line interfacing with members of the public to be alert for obvious signs of an eating disorder, such as extremely low BMI, so that they could be taken to one side and maybe suggested that there are concerns and a leaflet given," she said. "To have staff who understand what the issues are, so that if someone says 'yes, I have a problem' they know what these issues are about and they can direct them to appropriate help."
The NCFED also offers training for fitness professionals but, due to limited staff, does not have the resources to target gyms. Jade said she wants to work with them to find out what can be put in place to better protect vulnerable members.
"It would be great to have people who run gyms, own gyms, and manage chains on board to try and figure out what sort of ideas they have," she said.
Some gyms contacted by BuzzFeed News already have some amount of training in place.

At David Lloyd, which has more than 80 clubs in the UK, employees are trained to follow the UK standard guidelines to assess the risk of eating disorders.
These include "rapid weight loss", but also list signs that staff members may not be able to recognise without health screenings ("unusually low or high BMI") or private conversations with members ("social withdrawal").
"Should a team member suspect that any member is suffering from any kind of eating disorder, they are advised to refer them to a medical professional to receive help," a spokesperson for David Lloyd said.
Nuffield Health told BuzzFeed News that it doesn't have any specific policies with regards to eating disorders, but said its staff are trained to identify "signs of self-neglect or harm". It also has health and wellbeing physiologists, based in its clinics, who are "trained to identify the signs and symptoms of a variety of eating disorders" and emotional wellbeing practitioners to support members.
The most comprehensive programme of all UK gyms was at Énergie, which has more than 100,000 members in the UK and internationally, where staff are trained to recognise warning signs.
"These can often but not always be identified by an inconsistency between the client's perceived needs, body image, and relationship with food and exercise as compared to their actual physical benchmarks, behavioral history, and the observations of our Émpower coaches," a representative said, adding that new members undergo health and behavioural assessments.
"Our preferred approach when a client is suspected to suffer an eating disorder is to support them with a sensible approach to eating habits and moderate exercise levels to attain a healthy body weight," the representative said. "In extreme cases that support may not [be] welcomed or adhered to, in which case we will seek to connect them with a qualified allied health professional or specialised service within close proximity of our client."

They added that they reserve the right to deny access to the facilities and programs where "unhealthy behavior or excessive use is detrimental to the health and well-being of our clients".
"There is a moral responsibility. A legal responsibility is not proven yet"
One obstacle to installing minimum guidance across all UK gyms is that there is no clear legal obligation on their part to help members with eating disorders.

"Gyms are businesses," said Jade. "The original idea was perfect, bringing exercise and fun through movement to the masses. I think the original idea was good but they're there for the bottom line – they're not there just because they want to make people fitter."
For her, the only way to prove such a responsibility would be through a lawsuit in which the claimant blamed the gym for their illness.
"Until that test case were heard in court I think there is a moral responsibility. A legal responsibility is not proven yet," she said.
Parvizi-Wayne knows that some could ask why there should be any more onus on a gym to interfere with a member's exercising habits than there is on a supermarket to alter a customer's diet, or a bar to intervene over a punter's drinking, but she says there is a clear distinction.
"The whole point of the gym is to maintain health," she said. "Gyms are meant to prioritise people's health and if someone's health is deteriorating, it is their responsibility."
Eating disorder charities said that, at the very minimum, gyms should display posters or leaflets offering advice on where members can get help.

"They're all very good at advertising their services, their boxing, spinning, yoga, Pilates," said Jade of the NCFED. "Most people with more severe kinds of eating disorders focus on exercises which burn calories. The more aerobic type of activities. And I think posters should be up saying: 'love exercise, or is it an addiction? Signs of when to be alarmed'."
Parvizi-Wayne believes that gyms need to reassess the philosophy behind their advertisements on a broader scale.

"The problem is, especially with the gym system in the UK, a lot of it is weight-loss related, which is obviously totally fine, but exercise isn't all about weight," she said. "It's never like, 'do what suits you' or 'feel good'. It's not 'feel good', it's 'look good, lose six pounds'.
Reflecting on her own past eating habits, Hopley said that any attempt to approach members about their weight must be done very carefully.

"If you've got an eating disorder, you're really protective of it. You're really secretive about it. You are never going to go up to somebody in the gym and go and speak to them. And if somebody comes up to you, you'll probably be mortified. I know because I've been there," she said.
She remembers vividly being approached by a class instructor, who was not staff member, when she returned to her gym after leaving hospital.
"In my mindset I was in at the time I was like, Well, that obviously means I'm doing the right thing, because people don't think I should be here," she said. "I was that messed up that I was like, If people don't think I should be here, that means I look thin, so that's good, so I need to keep coming.
"When you're in that sort of a place, whatever somebody says to you isn't going to make that much difference to what you're doing, unless you admit you've got a problem yourself."
It was only when she took a personal training course and learned about nutrition that she was able to begin her recovery. She believes that, in addition to training their staff and holding health screenings, gyms can help bring about that admission by educating members in nutritional workshops.
"I actually had to keep a diary of how much exercise I was doing and how many calories I was eating," she said. "I was doing, like, two and a half to three hours of exercise a day and then eating about 500 calories. And I was still walking around going, 'I look fat, I've got to go for a run.'"
She thinks that education about food is more important than ever now, with so many teenage girls following fitness gurus on Instagram.
"People think that if they eat they are going to put on weight, and that's not the case. You need food fuel for your body," she said. "I don't think there's enough education, especially with younger girls getting into the gym as well. That should be the main point of call."