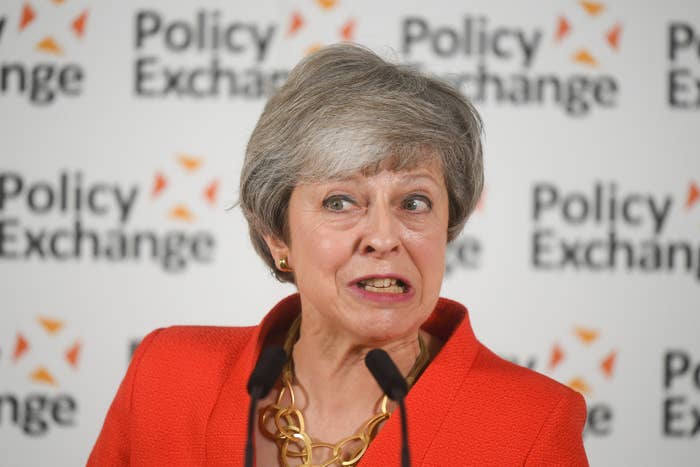 The prime minister's official Twitter account misstated the anniversary of D-Day as June 5, prompting raised eyebrows from followers.
In a tweet on Wednesday morning, 10 Downing Street claimed that "today marks 75 years since the D-Day landings".
However, the anniversary of the Allied invasion of Nazi-occupied France is actually Thursday, June 6.
A video accompanying the tweet, which has since been deleted, repeated the error.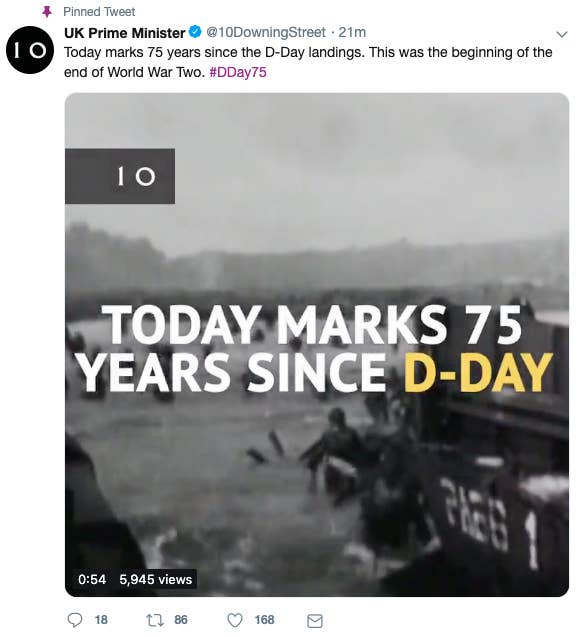 Around 132,000 Allied ground troops landed on the beaches of Normandy on June 6, 1944, marking the start of a bloody campaign to liberate northwestern Europe from Nazi occupation.
US President Donald Trump's three-day state visit to the UK was arranged to commemorate the operation ahead of the anniversary. He is due to meet veterans with the Queen in Portsmouth on Wednesday afternoon.
Theresa May's followers were quick to point out the mistake.

Downing Street has since deleted the tweet and put the mistake down to human error.