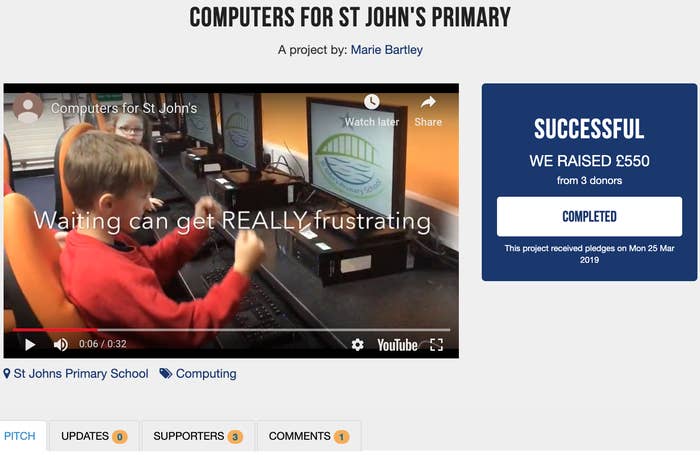 In the run-up to his SATs exams, 10-year-old Mitchell logged on to his school computer to practise his spelling. In the past, the programme had read out words for him to type, but this time there was radio silence.
"I tried plugging in the headphones and obviously they didn't work. I was just sat there for 20 or 25 minutes typing in random words to the computer, hoping it worked," he said, sitting among other pupils who were frustrated with the ageing and broken equipment in their IT room.
St John's primary school, situated in a deprived area in Newcastle, is one of hundreds turning to school-specific crowdfunding websites to raise money for basic equipment, as they grapple with increasingly tight budgets.
The school recently raised £550 for a set of refurbished computers through Rocket Fund, a platform specifically designed for schools to raise money for resources, as opposed to broader sites like JustGiving.
The Department for Business, Energy and Industrial Strategy (BEIS) put £100,000 into Rocket Fund in the 2017-18 financial year, with the aim of helping "UK schools procure and embed innovative technology". Nesta, the UK-based charity behind the initiative, is the Department for Education's partner on its new EdTech strategy, a £4.6 million partnership that aims to get high quality technology into schools.
Yet far from seeking cutting-edge equipment, BuzzFeed News has found that schools grappling with cuts are using Rocket Fund to crowdfund for basics, from school trips to the zoo and watercolour pencils to minibuses and goal posts. The refurbished PCs that St John's has raised money for are not quite the "innovative" tech the government had in mind.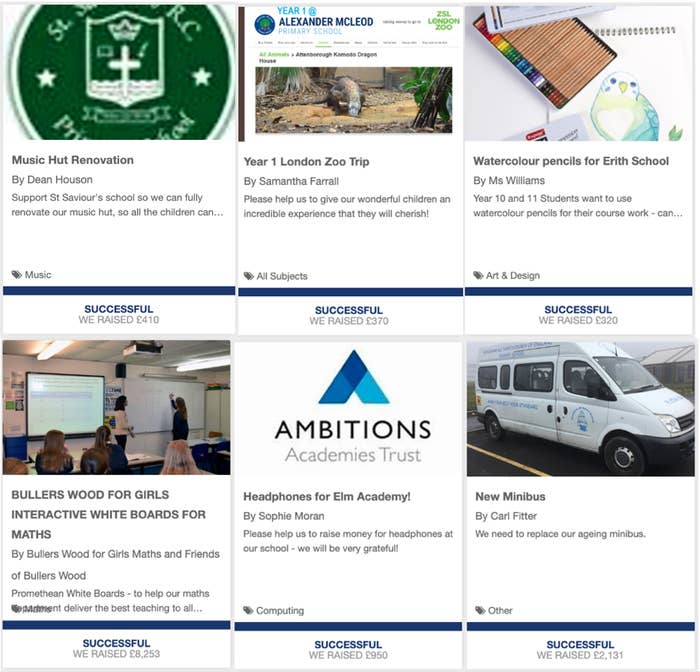 Total school spending per pupil fell by 8% in real terms between between 2010 and 2018, according to the Institute for Fiscal Studies. In St John's primary, situated in Benwell in the West End of Newcastle, spending on educational supplies fell by £58 per pupil between 2013 and 2018.
"There is no budget for new computers. Managing the budget at the moment is incredibly difficult and incredibly tight, and we're having to make cuts," said Marie Bartley, the business manager at St John's – a role created, in part, to seek alternative ways of funding.

Bartley described managing the budget as "an extended game of robbing Peter to pay Paul", with every little raised for computers freeing up more of the budget for things like mental health services, which schools are under increasing pressure to provide.
"Nobody's going to give us money for an educational psychologist, or a special educational needs coordinator. So it's a matter of looking at your budget and thinking, 'OK, what am I currently paying for that somebody else may be willing to give money for?'"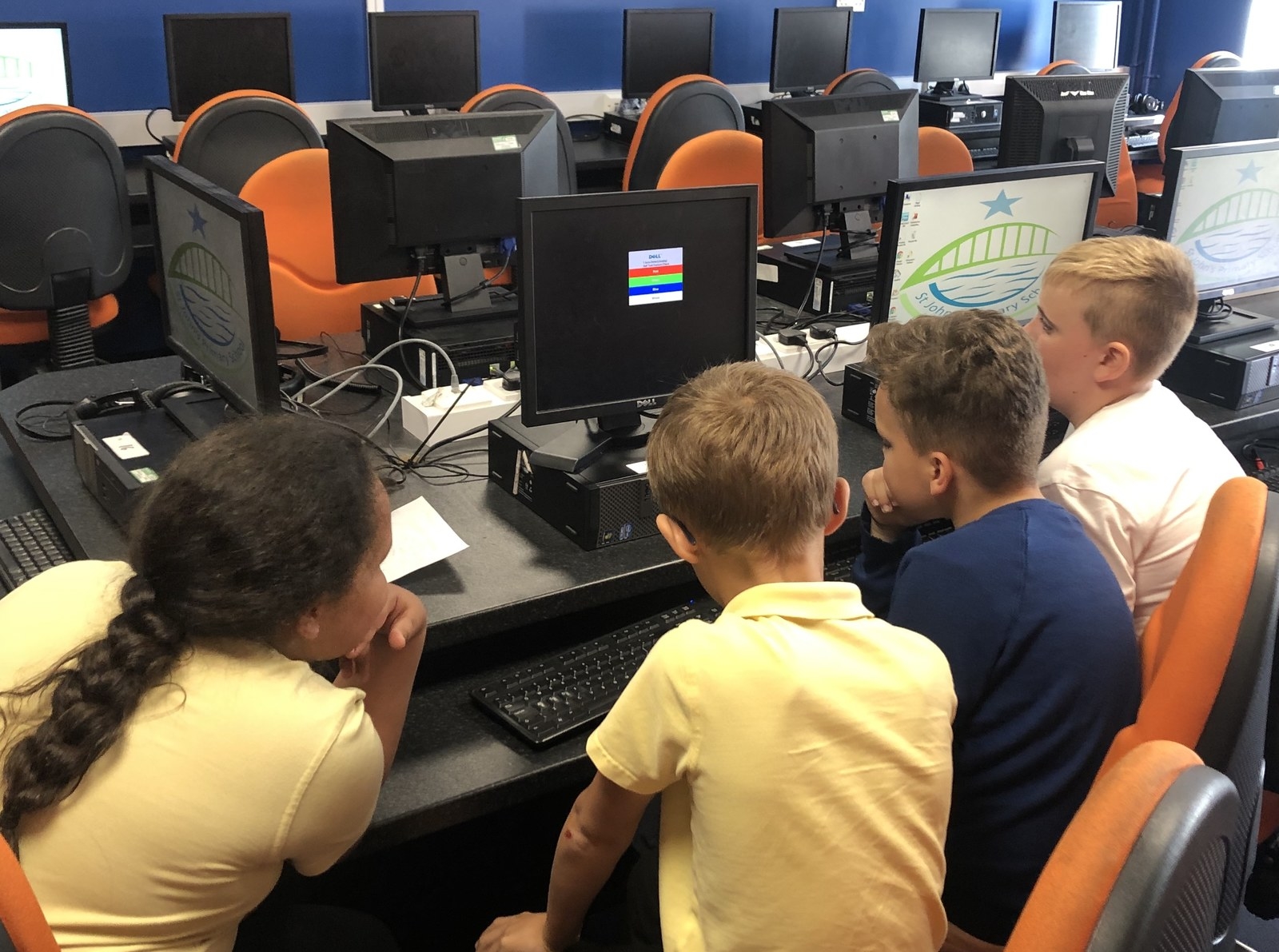 She turned to Rocket Fund because it is uniquely for schools, and it matches funding raised for IT projects.

"You're not crowdfunding on a huge platform asking to be heard, it's very much anyone who's on there looking at projects to support know that they're looking at schools," she said.
"Look at our children, they are just children who need computers to learn."
"You can go to businesses and say, 'Look, we're here'. We made a little video, so it's like, 'Look at our children, they are just children who need computers to learn'."
Refurbished computers will dramatically improve the children's education, according to Roberta Branson, the school's IT coordinator and year one teacher, since there are "huge chunks of the curriculum" that the children are unable to properly access.
"There's a lot of software we use that needs sound, because they're learning phonics and words and reading. Because the computers aren't fully functional, that means that not [everyone in the] class can access what they need to be learning."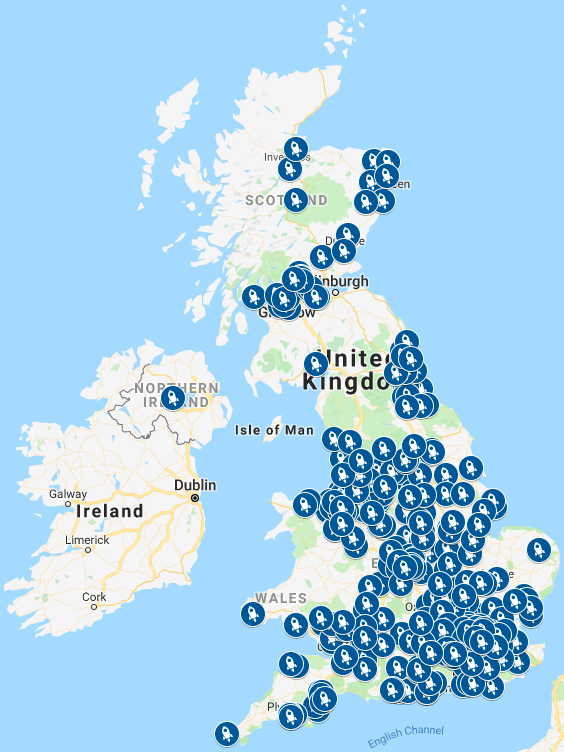 Just over 300 miles away, a primary school in Wales used Rocket Fund to replace ageing goalposts. A member of staff, who wished to remain anonymous, said the current posts were close to disintegrating.

"The children use them day in day out," she told BuzzFeed News over the phone. "We don't want them to have to take their shoes off to use them as goalposts."
Cuts have hit the school hard. Since she took on responsibility for fundraising last year, she has seen staff contracts come to an end that can't be renewed, and an increasing reliance on volunteers to help out in the classroom.
"There is no room for movement. It's not just this school, it's schools across the whole country. If you've got two inches left on your pencil, you will write with that two inches of pencil," she said.
The school has raised £4,500 since January 2018 through everything from coffee mornings and school discos to car boot sales. She hopes to raise enough money for an inclusive play zone for pupils with restricted mobility.
Teachers and other staff are abseiling and running marathons in order to raise funds from friends and family, which she says is preferable to asking parents to contribute.
"A pound to someone in London is nothing, but a pound to someone down here is everything: It's the difference between bread and milk, and feeding your children and not feeding them."
"A pound to someone down here is everything: it's the difference between bread and milk, and feeding your children and not feeding them."
Rocket Fund was modelled on US platform Donors Choose, which claims to have been used by 82% of publicly-funded schools in America, raising money for over 1.3 million projects. The former CFO is listed as an advisor to Rocket Fund in the UK.

It says it has helped 400 schools raise over £325,000. Joysy John, director of education at Nesta, described it as a "crowdfunding experiment" that "helps schools to raise additional funds more efficiently".
"Schools are facing considerable challenges and Nesta works to test and scale bold ideas that could alleviate teacher workload and support learning. These could be new technologies, or existing ones used in new ways. Experimentation is vital to help us understand which technologies can have the biggest impact," she said.
The company added that the EdTech strategy aims to support "more effective" use of technology in education: "We will be working on a programme to stimulate industry innovation, support the improvement of products, and build the evidence base to ensure that technology meets the needs of teachers, lecturers, pupils and students. The EdTech Innovation grant fund will support organisations to improve, evaluate and grow the reach of digital tools."
Rocket Fund is not the only school-specific crowdfunding site in the UK. DonateMySchool, set up by a group of British businessmen, charges schools "marketing fees" of between 3% and 5% of funds raised.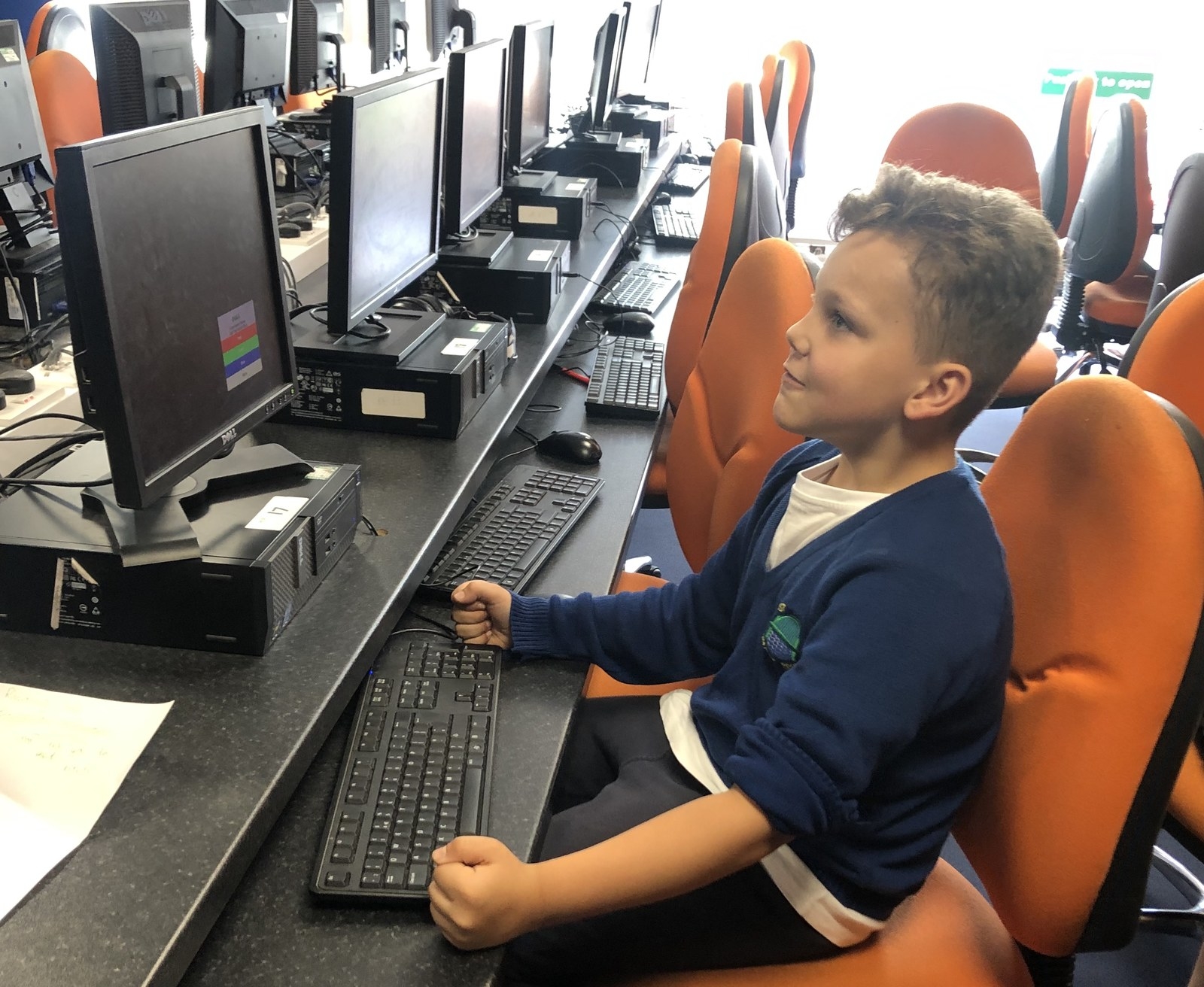 A Department for Education spokesperson told BuzzFeed News that the government has given "every local authority more money for every pupil in every school" since 2017, allocating the biggest increases to the schools that have been most underfunded.
"We've made funding fairer across the country but recognise budgets remain tight which is why we're supporting schools and head teachers to make the most of their budgets and reduce costs on things like energy, water bills and materials," they said.
"The Secretary of State has made clear that as we approach the next spending review, he will back head teachers to have the resources they need to deliver a world class education."
However, the 8% fall in funding since 2010 cited by the IFS represents spending in real terms per pupil, which it says is largely driven by a 55% cut to local authority spending on services and cuts of over 20% to school sixth-form funding.
Newcastle City Council recently announced it will carry out £60 million in cuts by 2022, which would mean a total budget reduction of £327 million since 2010.

For St John's school cook Liz Robinson, who gave £20 of her own money to the Rocket Fund project for computers, making sure children have the same access to resources is key. Dusting down her apron as she finished the lunch shift, she told BuzzFeed News that raising money had brought people together.

"Some of the children don't have these things at home. And if we can have them readily available and they can find the world at the touch of a button I think that's absolutely amazing," she said.
"All schools should be the same at the end of the day the end result is the same, it's to teach the child, no matter what school they go to."

Heading out to his PE lesson, Mitchell said that computers will only become more important for future pupils.
"Not being able to access easy things like volume, websites, or slow internet taking up most of your lesson time, that can be very harmful to people's education," he said.

"If we got new computers, we'd be able to easily access the essential things on the internet. We'll be able to actually listen to [the spelling programme] Lexia, and not end up like me, spending half an hour guessing words."