Russia Will Expel 23 British Diplomats As Tensions Rise Over The Skripal Poisoning
Moscow's Foreign Ministry confirmed the move on Saturday, the latest escalation in a growing diplomatic crisis between Britain and Russia.
by
,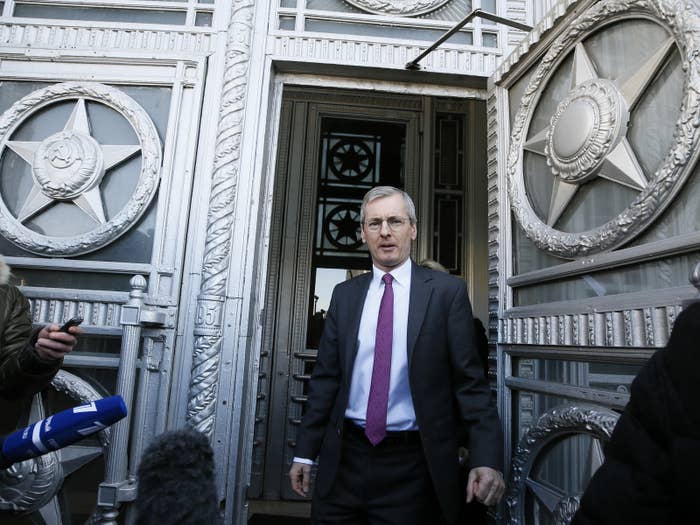 Russia will expel 23 British diplomats and introduce a range of diplomatic sanctions against the UK over its response the poisoning of former Russian spy Sergei Skripal, marking a new intense phase in the diplomatic crisis.
The British Council's office in Russia will also be closed and permission for the reopening of the British consulate in St Petersburg withdrawn, Moscow's Foreign Ministry said on Saturday, which goes further than the UK's pledge this week to expel 23 Russian diplomats.
The ministry said on Saturday that the diplomats should leave within a week — the same timeframe given by Theresa May on Wednesday, when she announced that 23 Russian "undeclared intelligence officers" working as diplomats would be told to leave the UK.
"A total of 23 diplomatic employees of the UK Embassy in Moscow are declared personae non gratae and must leave [Russia] within a week," its statement read, according to Russian news agency Sputnik.
"Since the legal status of the British Council in Russia has not been determined its operation is ceased," it added.

Russia said it reserved the right to take further measures in the event of "further hostile steps" from the UK.
The announcement came after Laurie Bristow, the UK ambassador to Russia, was summoned for talks on Saturday morning.

Bristow told reporters in Moscow after the meeting that the crisis had arisen after "the attempted murder of two people using a chemical weapon developed in Russia". Britain had only pledged to expel the Russian diplomats after Moscow had failed to explain how the nerve toxin had got to Britain, he said.

"We will always do what is necessary to defend ourselves," the ambassador told reporters, according to Reuters.
In a speech on Saturday echoing a statement from the Foreign Office, Theresa May said that the UK had "anticipated a response of this kind" on the basis of "Russia's previous behaviour".
"We will consider our next steps in the coming days alongside our allies and partners," she said. "Russia's response doesn't change the facts of the matter – the attempted assassination of two people on British soil, for which there is no alternative conclusion other than that the Russian State was culpable. It is Russia that is in flagrant breach of international law and the Chemical Weapons Convention."
"I repeat today that we have no disagreement with the Russian people. Many Russians have made this country their home, and those who abide by our laws and make a contribution to our society will always be welcome," she added. "But we will never tolerate a threat to the life of British citizens and others on British soil from the Russian government."
"This act of Russian aggression is the very antithesis of the liberal and democratic values that define the United Kingdom," she said.
On Thursday, France, Germany, the US, and the UK condemned Russia for its part in the poisoning using a nerve agent known as Novichok, which they said was "of a type developed by Russia".
In a joint statement, they said it was the first nerve agent attack in Europe since World War II, and called on the Kremlin to declare its chemical weapons programme to the Organisation for the Prohibition of Chemical Weapons.
After Moscow's announcement, a Foreign Ministry spokesperson appeared on Russian television naming a handful of countries as the "most likely" source of the agent – including the UK itself.
Officials in Slovakia, the Czech Republic, and Sweden swiftly rejected the suggestion that the nerve agent originated in their countries. "We categorically deny every suggestion that connects Slovakia with chemical weapons and their use," Slovakian Foreign Minister Peter Susko told reporters Saturday.
Czech Foreign Minister Martin Stropnicky tweeted that Russia's suggestion was unsubstantiated, and called the comments "a standard way of manipulating information in the public space through a highly speculative message being introduced which can not be proven."

"Forcefully reject unacceptable and unfounded allegation by Russian MFA spokesperson that nerve agent used in Salisbury might originate in Sweden," Swedish Foreign Minister Margot Wallstrom tweeted. "Russia should answer UK questions instead."

Reaction from British political figures began to emerge on Saturday morning, including from Stephen Kinnock, former director of the British Council in Moscow.

Police on Saturday renewed appeals for any member of the public who saw Sergei Skripal's burgundy-red BMW 320D on 4 March, the day of the poisoning, to come forward.
It was seen being driven towards Salisbury town centre at 1:30pm, the Met said in a statement.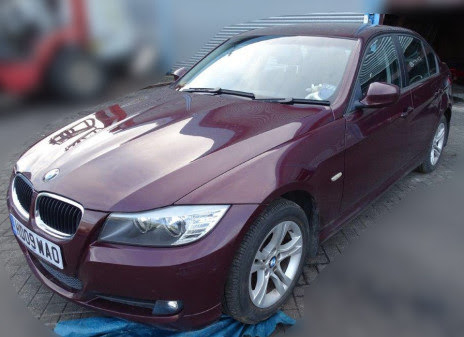 "In any investigation, the information we receive from the public can be crucial to helping the police build a picture of events and in this case the public response has been immense. Around 400 witnesses have already given statements, with hundreds more to be taken in the coming days," Met assistant commissioner Neil Basu said.

"To date, detectives have recovered 762 exhibits and are trawling through around 4,000 hours of CCTV. They are making good progress in what is a painstaking investigation that is likely to be ongoing for weeks, if not months."
Sergei Skripal and his daughter Yulia remain in hospital in a critical but stable condition. Detective sergeant Nick Bailey, who was among the first responders to attend to the Skripals, also remains in hospital but on Friday his condition improved from critical to stable, according to a statement from NHS England.
This is a developing story. Check back for updates and follow @BuzzFeedNews on Twitter.