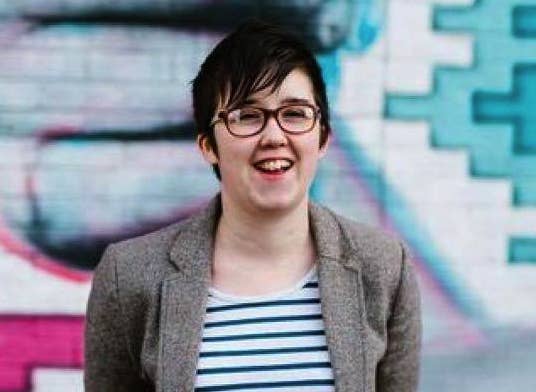 Tributes have been pouring in for Lyra McKee, the 29-year-old Northern Irish journalist who was identified by friends as the woman killed in Derry on Thursday night.
She was shot dead while covering riots on the eve of 21st anniversary of the Good Friday Agreement, the peace accord that helped end the Troubles. Thursday night's violence followed police raids on local houses. Police called her death a "terrorist incident" and have launched a murder inquiry.
McKee dedicated her work to covering the legacy of the 30-year conflict in Northern Ireland. She was an author, an editor at Mediagazer, and writer for various publications, including the Atlantic and BuzzFeed News.

"We are heartbroken to learn of Lyra's death and extend our deepest condolences to her family, friends and colleagues," BuzzFeed said in a statement.

Her friends posted moving tributes, calling the news of her death "heartbreaking".

She is being remembered as a "gifted writer" who was determined to help "drag Northern Ireland away from its darkest days".

Others who knew her praised her "commitment to truth" and "dedication to her craft".
People began tweeting work that had inspired them, including a piece for Mosaic Science she wrote on growing up in the wake of the Good Friday Agreement.

Others shared her work about the struggles she faced being gay in Belfast. A blog post she wrote on the topic, a letter to herself as a 14-year-old growing up with the challenges, was made into a short film by her friends.
Some writers shared on Twitter how she had inspired them.
Others remembered her as a "wonderful voice" on social media.
Politicians, including the deputy prime minister of the Republic of Ireland, Simon Coveney, also paid their respects.