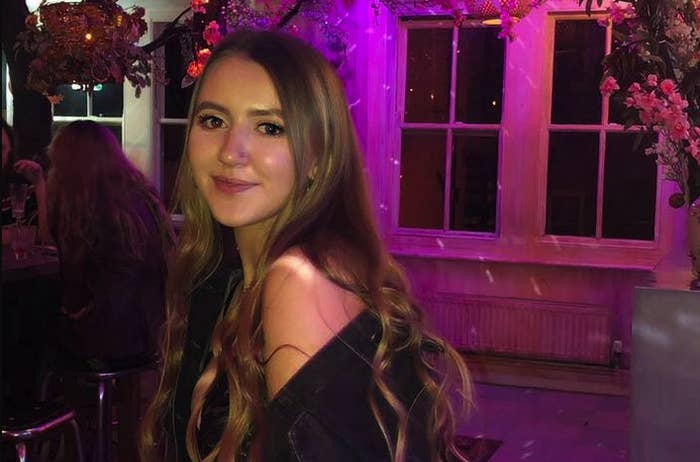 When Harriet Bidder first applied to study German and Spanish at university, one of the big draws was the chance to get to grips with the languages and cultures she loved during a year abroad in her third year.

But she's no longer sure if she will be able afford her trip to Germany in September, as the EU's Erasmus+ programme, which funds around 16,000 British students' study abroad placements every year, is set to be cut off if the UK leaves without a deal.
The government claims that it will cover the cost of "successful" applications until the end of 2020 if it can't negotiate continued participation in the programme. But applications have to be approved by the European Commission in order to be "successful" — and sources in the sector have told BuzzFeed News the chances of that happening after March 29 are slim.
Universities UK, which represents more than 130 institutions, says the upshot is that funding of years abroad is "at risk". The plan has left students like Bidder, who is in her second year at Nottingham Trent University, in limbo.
"I am really uncertain about what will happen. I am constantly reading any news I can find on Twitter," Bidder told BuzzFeed News.
"I am really uncertain about what will happen."
"We have been told by Nottingham Trent that funding may be available to those who are from disadvantaged backgrounds or with additional needs. Although this is great to hear, those who aren't from disadvantaged backgrounds receive minimal loans and could have trouble funding their year abroad if their family doesn't want to give out lots of money for it."
Years abroad are often compulsory for European-language undergraduates, and most receive Erasmus funding. Between 2014 and 2017, the programme provided 295 million euros (252 million pounds) in grants to UK higher education institutions.

The government said in a notice at the end of January that it would approve bids that had been "ratified by the European Commission" before the UK's departure. A previous notice in August 2018 had not included that caveat.
It has left universities working out how they will the fund the years abroad that they had advertised in their prospectuses.

"The technical notice issued at the end of January was a big surprise and very disappointing," a spokesperson for the University of Newcastle told BuzzFeed News.
Several Russell Group universities told BuzzFeed News that they are committed to offering a year abroad, including University College London, the University of Bristol, the University of Liverpool, the University of Warwick, Queen Mary University of London, and the University of Newcastle. Some envisage this taking place through bilateral arrangements with individual European institutions or countries.

The commitments will put budgets under strain. A spokesperson for the University of Bristol told BuzzFeed News that it will have to "reprioritise a proportion" of its spending to cover the cost, while a spokesperson for the University of Liverpool said it would be "forced to reallocate resources" from elsewhere.

Moreover, while wealthier institutions may be able afford to cover the cost, others have not been able to make such promises.


The University of Kent, for example, told BuzzFeed News it hopes it would still be able to offer overseas opportunities, but noted that students could "self-fund" a year abroad, which is the case for those studying outside of Europe.

"We envisage language programmes with opportunities of a period abroad remaining in our portfolio and we are in discussions with our European partners about the creation of new bilateral relationships," the spokesperson said.
Aston University has established a "Brexit Students Operations Group" to work out how plans will be communicated. The University of Reading said that while it is committed to ensure that students can continue to go abroad, it is holding discussions about how to fund this.
"As yet, nothing can be promised and we are determined to cause the minimum anxiety to our students during their studies. In the event of an unplanned exit from the Erasmus scheme we will make a small fund available to support current students who have to go abroad next year as part of their degree studies," a spokesperson told BuzzFeed News.
"I have heard that some universities are providing complete funding to students ... not all universities can."
The potential disparity is a concern for Bidder.

"I have heard that some universities are providing complete funding to students, which, although [it] is good, is a shame because not all universities can do that," she said.

Nottingham Trent University told BuzzFeed News it is holding a "careful review" of its courses.
"In the event of a no-deal Brexit, NTU will provide some supplementary funding in 2019/20 to support students from disadvantaged backgrounds or those with additional support needs," a spokesperson said.
As universities search for extra funds, students like Bidder are left to wait and see what their next year will look like.
"There is no doubt that the best way to learn any language or improve language skills is to live in the country where it is spoken. I think it is extremely difficult to become fluent in an language or even practice language skills if you aren't immersed in the environment," she said.
If universities withdraw from offering a year abroad, they risk putting off potential applicants — exacerbating an already rapid decline over recent years.

This year, 14,730 students applied for European-language courses at university, compared with 24,580 in 2010.
The problem begins in schools, said Claire Gorrara, chair of the University Council of Modern Languages, a body that represents more than 100 schools and departments of modern languages in universities and colleges in the UK.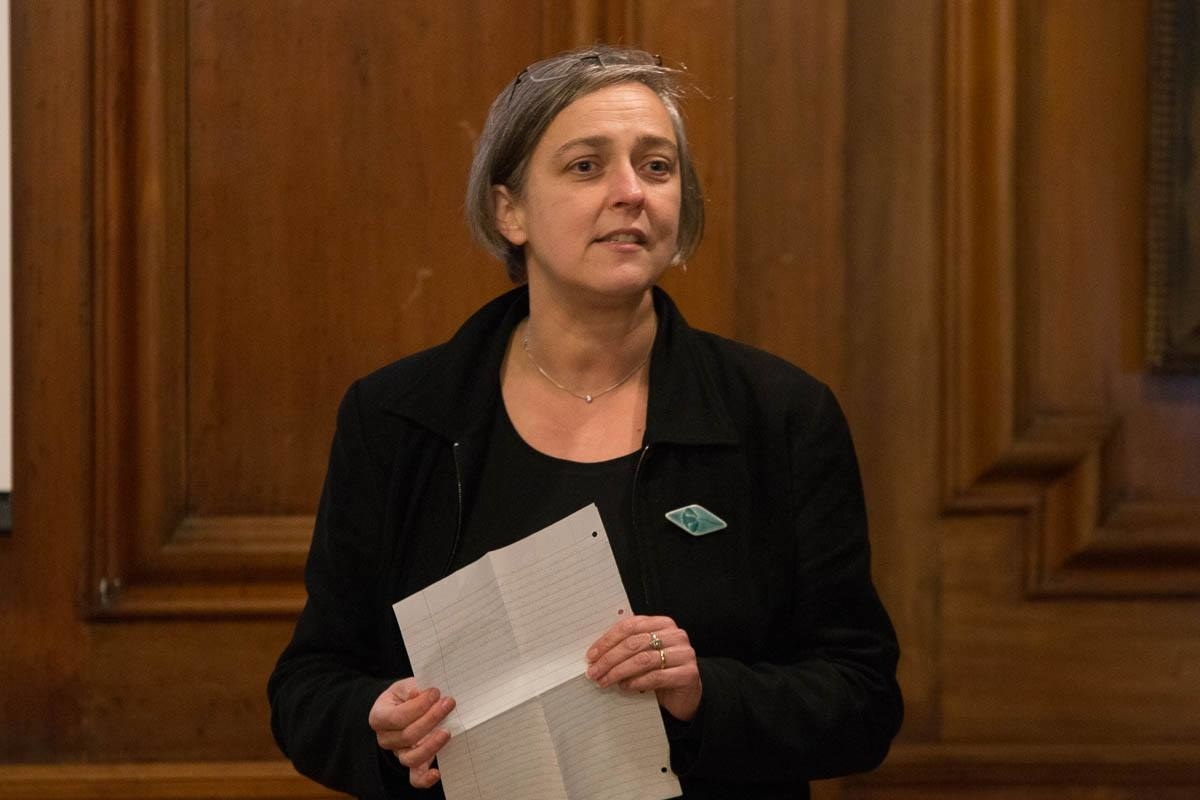 "We are looking at some languages in a dramatic state of decline," she told BuzzFeed News.

"Brexit, in a counterintuitive way, has not supported languages as strongly as I would have thought. The whole notion of 'global Britain' would be that we would be able to communicate, translate, and work with external partners in way which may be enabled more fully by leaving the EU.
"We have seen no evidence of that thus far, and therefore the language agenda is a very challenging one."
Analysis published by the BBC last week showed a fall of between 30% and 50% since 2013 in the number of pupils taking GCSE language courses in parts of England.
The decline has forced the University of Hull to suspend its modern languages courses this year, with the exception of Chinese, sparking a Change.org petition on behalf of its students.

"Closing the University of Hull Language Department would only echo the rhetoric that learning languages is somewhat unnecessary and unimportant," the petition reads.

A spokesperson for the University of Hull told BuzzFeed News that the suspension was not related to the possible end to Erasmus+ funding, and that no decision on recruitment for 2020 has been made.
The sharp decline in applicants, coupled with the uncertain future of modern language courses in the event of a no-deal Brexit, has prompted a series of campaigns and initiatives from higher education bodies.
Universities UK, which recently launched its #SupportStudyAbroad campaign urging the government to commit to funding overseas opportunities, argues that studying abroad enhances social mobility, and that investment in languages is key for the future of the British economy.
"Not only does study abroad have clear employability benefits for students, it helps them to develop the language, communication and intercultural skills that will be so essential to building a truly global Britain. An investment in international experience for our students now is an investment in the future," a spokesperson said.
Last month the UCML started a Change.org petition asking education secretary Damian Hinds to commit to the UK contributing to Erasmus+ after 2019.

"This programme ... is vital to maintaining our global outlook and supporting the development of new generations of young Britons," it reads.
With no further clarity on the future of Erasmus+, universities have started to form new partnerships to ensure that exchanges with foreign campuses can go ahead.
Launched week, the University of Warwick launched EUTOPIA, a collaborative research network with five universities in Belgium, Sweden, France, Spain, and Slovenia, which is developing student exchange programmes.
"Together, we will strive to foster greater mobility for ideas and people, bring together our local regions to address global issues and push forward the new generation of higher education in Europe," said Stuart Croft, vice-chancellor of the University of Warwick.
But British businesses remain alarmed by the prospect of a further fall in language graduates. According to Universities UK, students who spend time abroad are 10% more likely to be in "graduate" jobs six months after graduation, rising to 17% among BME graduates.
Felicity Burch, innovation director of the Confederation of British Industry, said that the government should look at how to increase language learning if it wants to achieve a "global Britain" after March 29.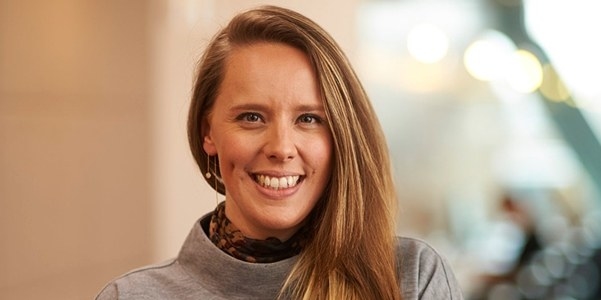 "Whatever form of Brexit we get, there's no question that we will continue to work with our European partners," she told BuzzFeed News.

A spokesperson for the Erasmus+ UK National Agency echoed her comments.

"Through Erasmus+, students can study, gain work experience and discover new cultures," they told BuzzFeed News.
"International experience in this way helps students become more confident, employable and entrepreneurial — and better prepared to contribute positively to society, locally and globally."

A Department for Education spokesperson said: "International exchange and collaboration in education and training plays a vital part in of our vision for a global Britain, and we believe that the UK and European countries should continue to give young people and students the chance to benefit from each other's world leading universities post-exit.
"Under the terms of the Withdrawal Agreement, Erasmus+ students will be protected until the end of 2020.
"However, it is the responsibility of Government to prepare for every eventuality, including 'no deal'. In the event that the UK leaves the EU with no agreement in place, the Government's guarantee on Erasmus+ will cover the payment of awards to UK applicants for all successful Erasmus+ bids submitted before the end of 2020."