These are scallops.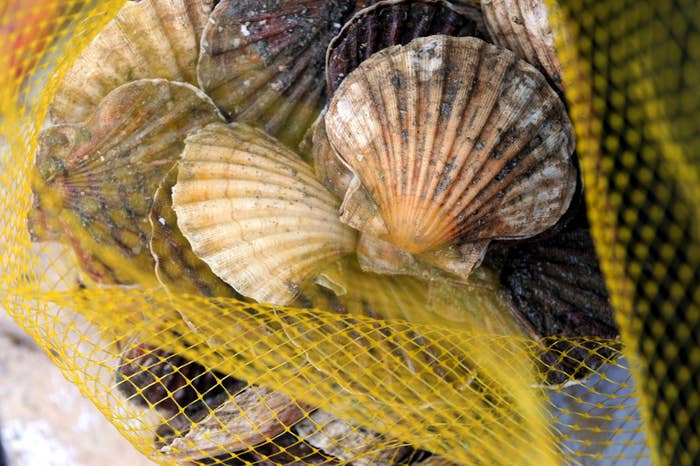 You might recognise them more like this.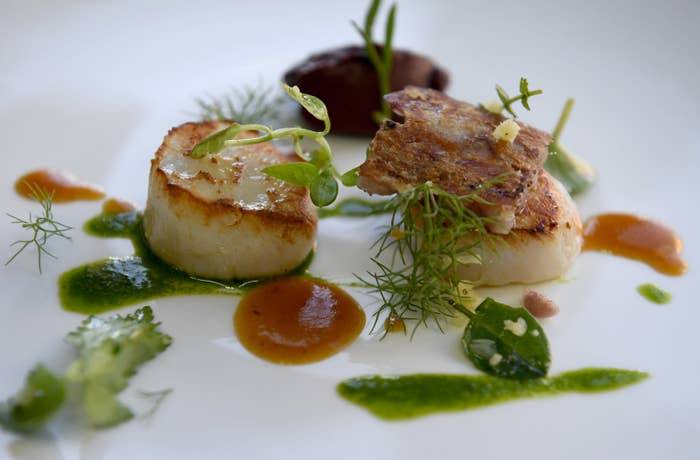 Either way, you probably didn't think they'd have anything to do with this.
Wrong. Late Monday night, British and French boats had a major fallout over these tasty little molluscs.
Around 40 French boats gathered near the Bay of Seine, about 12 miles off the coast of Normandy, in a stand against British "pillaging" of the shellfish.
British fishermen, who were fishing on five boats in the area, said their French neighbours hurled rocks and smoke bombs at them, and claimed a French gendarmerie patrol vessel failed to intervene.
Derek Meredith, the owner of two boats damaged during the incident, told the Times that the crews were "petrified".
"The French crews were throwing rocks, shackles, and flares onto the boats. They were throwing ropes in the sea to try and stop our boats escaping," he said.
"One of the shackles smashed a galley window, which is serious because it means the boat isn't watertight. There has been a bit of trouble over the past couple of years, but nothing as serious as this."
Dimitri Rogoff, president of the regional committee of maritime fisheries in Normandy, denied that there had been any damage in an interview with AFP.
"The French went to contact the British to stop them working and they clashed with each other. Apparently there was stone-throwing, but no injuries or damage," he said.
The French boats "almost surrounded" the British, he added, and forced them to flee.
So... How did we get here?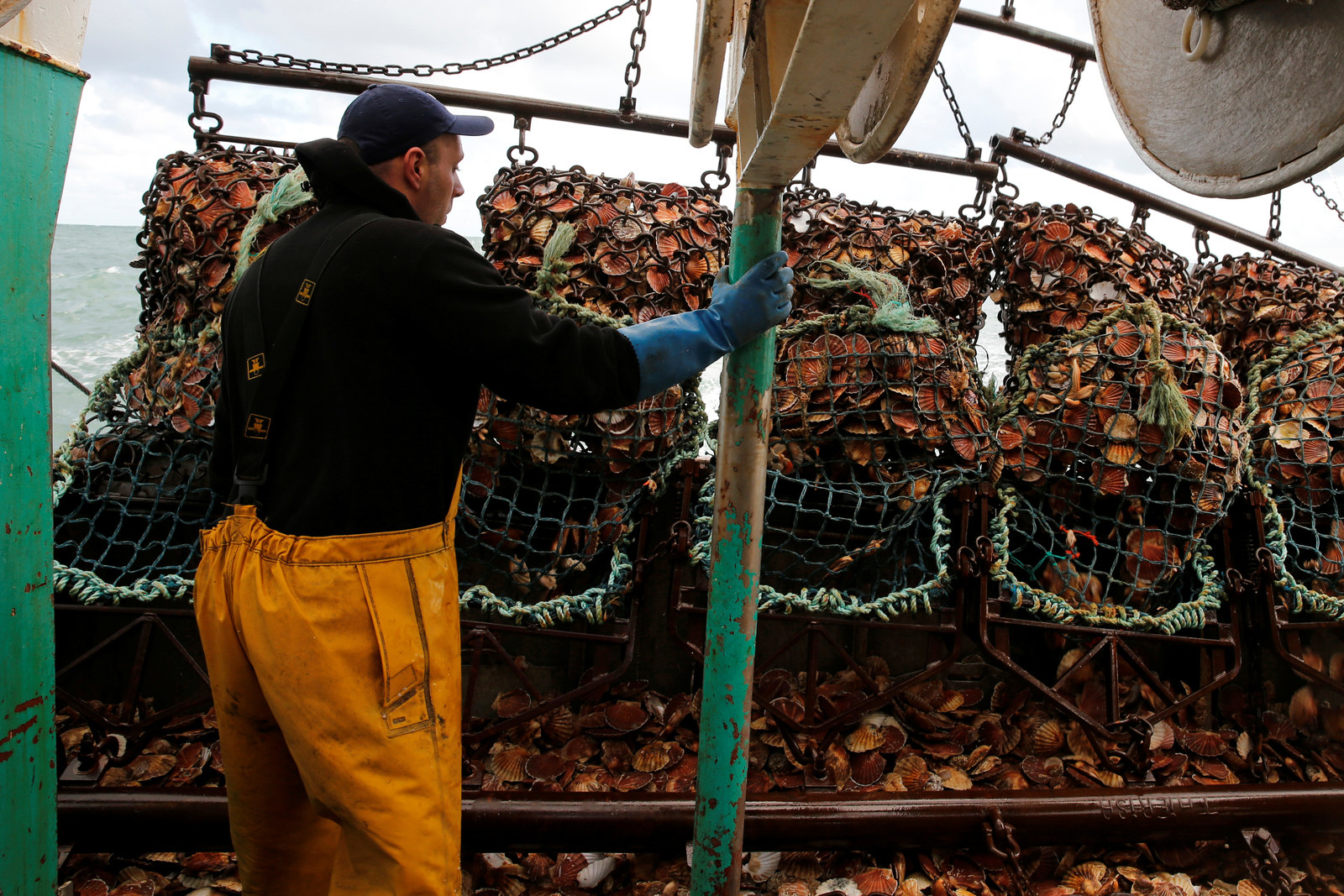 It was not the first time British boats say they've been attacked on their search for scallops. It happened back in 2012.
The UK said at the time that it was working with the French authorities to make sure it didn't happen again.
But it did, three years later.
So where does Brexit come in?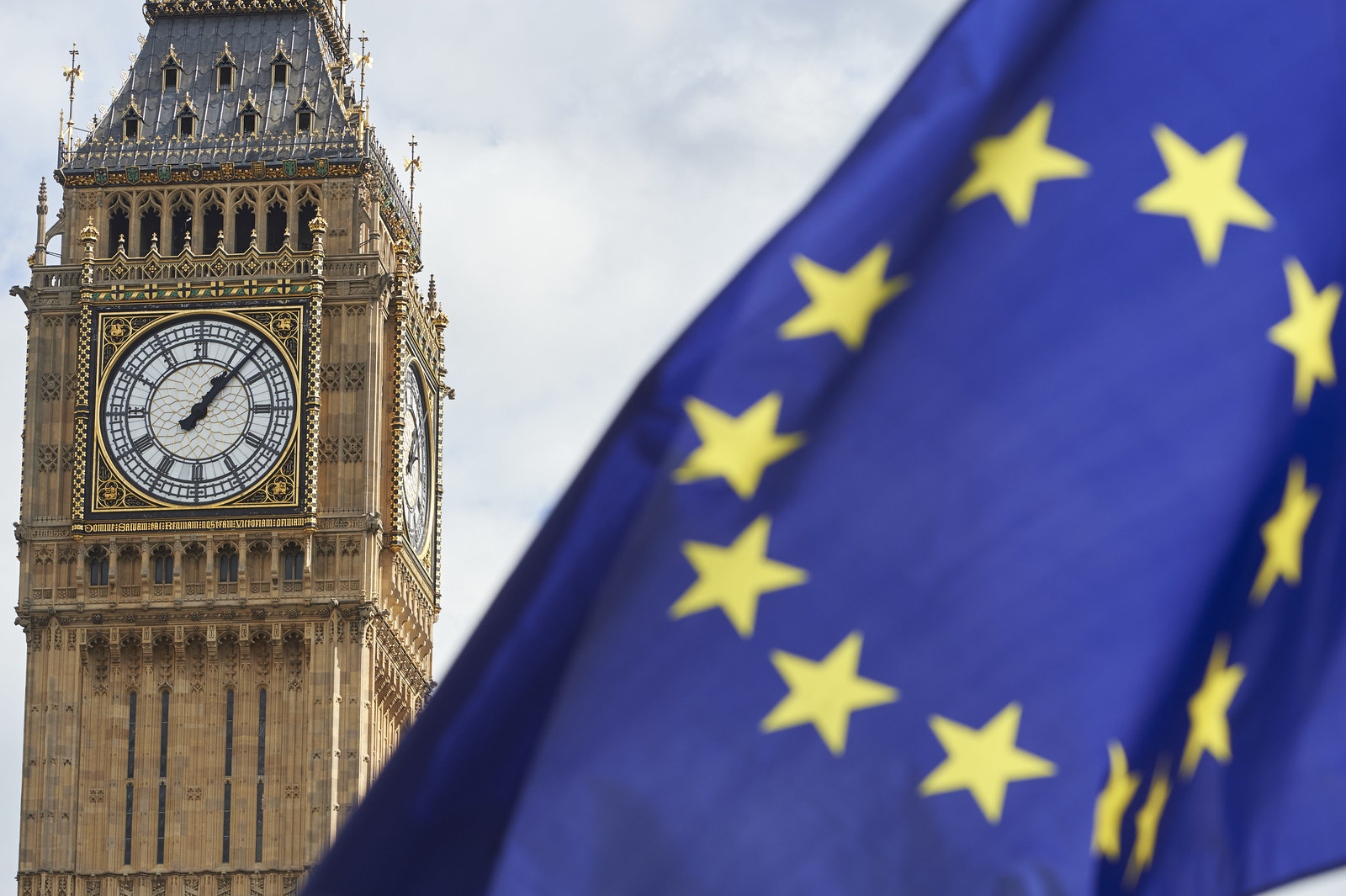 Monday's clash marked the end of a "summer truce", Rogoff wrote on Facebook.
Meanwhile, pro-Brexit group Fishing for Leave said the French shouldn't "expect favours" after Britain leaves.
Et voila! Watch this space for further fish fights.